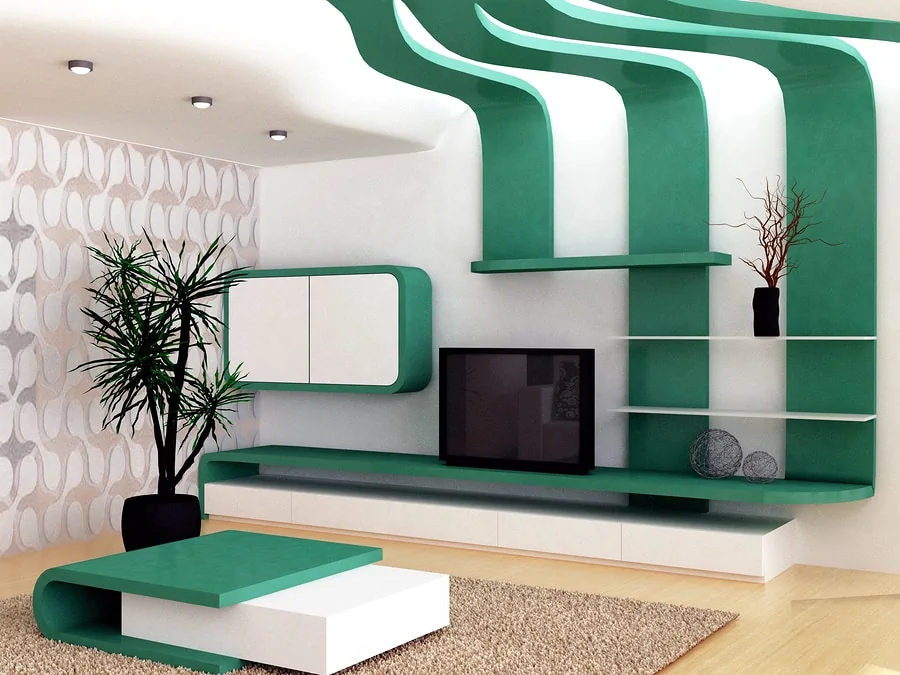 (guest post courtesy SolidSurface.com)
Let's start with some basics here; Corian® is a man-made, solid-surface material with a wide variety of uses, including countertops, sinks, modular walls, furniture and lighting. It is strong, stain-resistant and easy to care for. Should any accidental damage occur, it does not need to be replaced or discarded but instead can be restored to its full beauty. It has been certified as a "green" material that has no adverse impact on indoor air quality. It also has several advantages over other countertop materials such as granite and other natural stones, namely:
Can be less expensive

More durable

Easier to install

Comes in many colors and textures

Lends itself to creative versatility

Requires no sealants

Seams disappear

NSF/ANSI 51 certified safe for food contact

Non-porous and does not support bacterial growth
The DIY community is increasingly recognizing the versatility of Corian® and including it in their kitchen and bathroom designs. Here are some examples that will inspire.
Modern Comfort with a Victorian Look
The London-based architect MWAI used modern materials to transform a Victorian apartment into a modern home. Corian surfaces that resemble richly-textured marble are contrasted with bright copper that looks like antique brass.
Thistle "Tattoo" Decorates Hi Tech Surface
The Scottish firm Keppie Design created a stunning Corian® masterpiece for the lobby of the Scottish Environment Protection Agency offices in Aberdeen. Requiring precision craftsmanship and installation, the solid Corian® surface of the reception desk has been permanently 'tattooed' with a thistle pattern that blooms upward, under an alcove and over to the top of the desk.
Design with Corian® Reflects Corporate Identity
Richard Keating, architect, and MASHstudios designed a sophisticated, big-in scope, workspace for Jacobs, to reflect that company's reputation as a high-tech engineering firm. It features a challenging white-on-white palette with seamless construction – no joints, screws or splits in the material. Each component is one solid piece of Corian®, formed, shaped and finished to a high gloss.
Project Win's Australia's Corian® Residential Wild Card Award
A project by Bijl Architecture, in collaboration with AR-MA, in a suburb of Sydney, demonstrates a boldly innovative use of Corian®. Corian® wall panels are juxtaposed alongside a custom cantilevered stairway, creating a compelling centerpiece for the residence. The wall installation needed to be sturdy as well as beautiful and meet the demands of the design. Corian® provided these specifications and also the needed aesthetic qualities. The fine lines which form the design were cut with a specially developed tool to produce particular angles and effects. The large skylights bring light onto the wall which changes during the day and illuminates the unique, endlessly fascinating surface.
Pink Fashion Store is in the Pink
Pink, the Klagenfurt, Austria, store, presents international fashion labels on two vast floors and focuses on quality. The sophisticated shop design, developed by Inform, features sales counters made with translucent Corian® in the Strawberry Ice color. The design is integrated with the shop's name and, thanks to the translucency of Corian®, the backlit interiors gain a special atmosphere during the evening hours.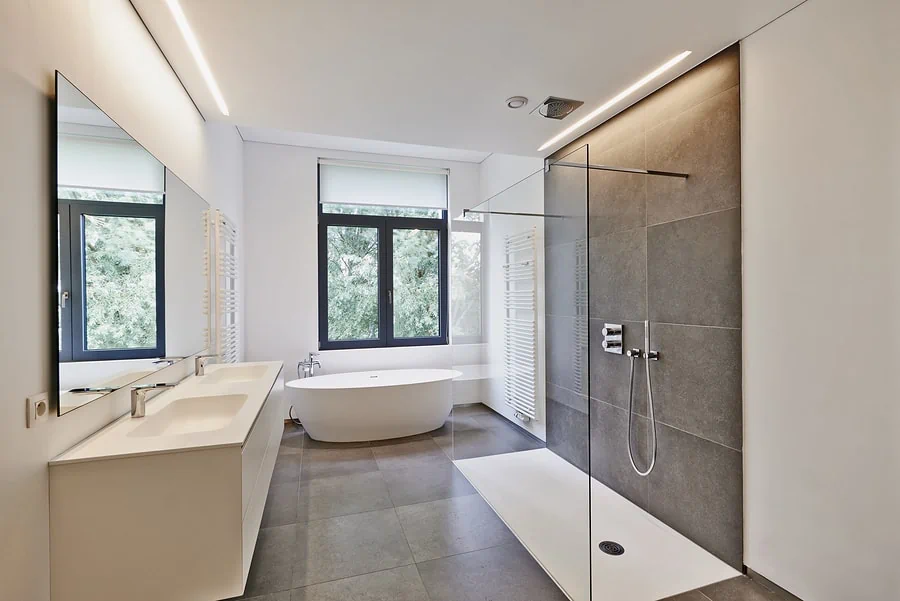 Corian® for Your Design Project
SolidSurface.com has a wide variety of Corian® sheet material and vanity tops to suit your needs.
Here are some additional helpful articles from Extreme How-To Blog related to this article:
DIY Solid Surface Countertop Installation