"Dude!!!!! Its a beast!" -This customer review is 100% accurate when talking about the new Greenworks Pro 60V 16″ chainsaw.
When a large tree branch fell in the yard, it was too big to saw by hand and too small to call the tree removal guys. The Greenworks Pro 60V 16″ Chainsaw was the perfect solution. We were able to make quick work of the fallen branch and convert it to wood for the firepit.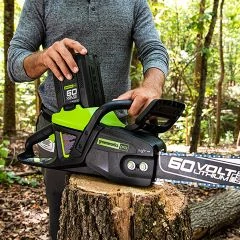 After the first cut, you realize that this saw is everything it is supposed to be and then some. The 60V battery provides more than enough power and runtime. After one use of the saw, it is easy to see why 93% of users strongly recommend it.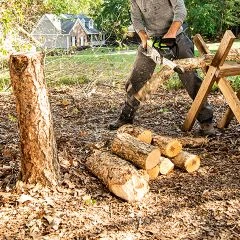 The saw features a high efficiency brushless motor engineered to provide more power, torque, quiet operation, and longer motor life. The motor is powered by a 2.0 aH battery that provides the power you need for up to 90 cuts of 4 x 4 treated lumber on full charge.
No Prime, No Choke, No Pull™ easy-starting system for fast starts every time, with no aggravating pull cord.
The automatic oiler is a nice feature that keeps the bar and chain properly lubricated. Just fill the reservoir with bar and chain oil, charge the battery, and you are good to go.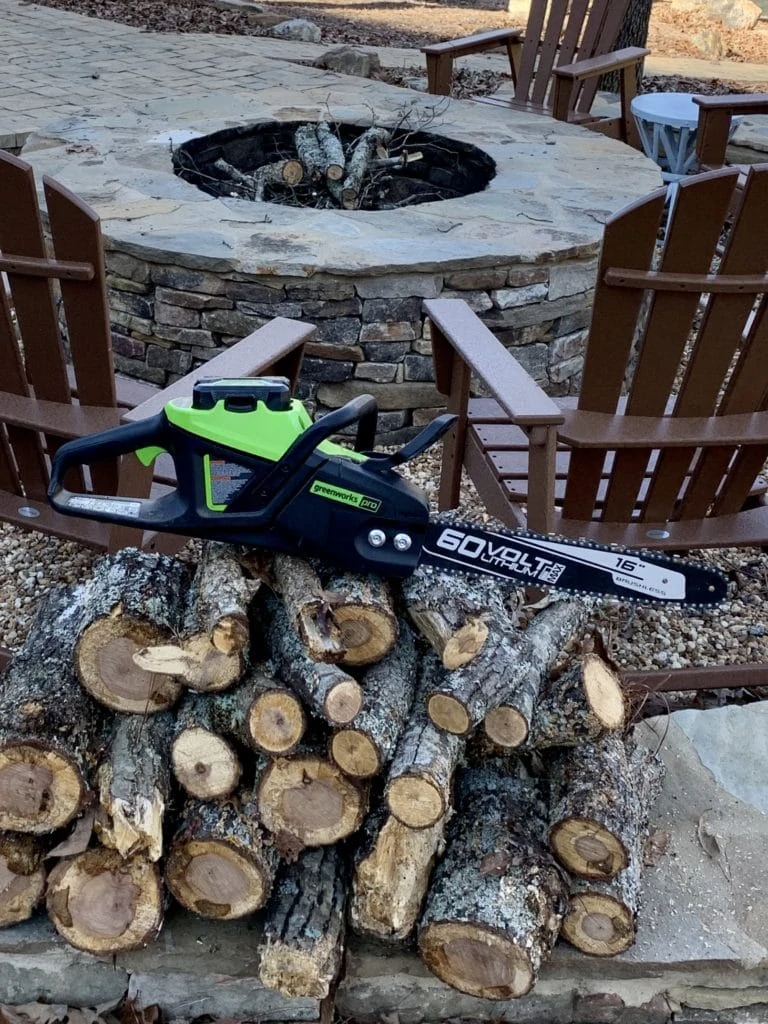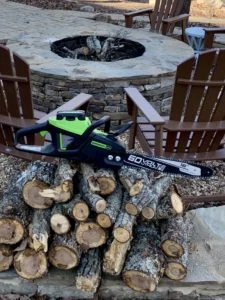 For more info on this chainsaw and other Greenworks Tools visit: greenworkstools.com