By Tim Walton
It's easy to feel torn when trying to decide what kind of mods you'd like to do on your truck. On the one hand, you've heard of big power gains with add-on parts, but these days fuel prices are taking a bite out of the budget. Smoking the tires means burning more fuel, right? That's true, but we've found that the very steps we take for making trucks stronger can also make them more fuel efficient.
Automotive engines are air pumps, and the diesel variety is no exception. Improving the intake system on an engine can make the engine run more efficiently as well as increase the torque and horsepower output.
Depending on you driving conditions and habits, this intake improvement can increase the fuel mileage and most certainly the "fun factor" with more power.
According to Advanced Flow Engineering Inc (aFe), the power MagnumFORCE Stage-2 PRO 5R Intake system can product 4 horsepower and 12 ft.-lbs. of torque. It can out-flow a factory intake by 71 percent. But this is only part of the allure. The 16-gauge powder-coated heat shield, which requires little assembly, helps to keep the intake air cooler while protecting the filter from the elements. The washable and reusable conical oiled Pro5R filter included in the system is constructed with 100-percent polyurethane for multiple cleaning cycles and long life. Keep this in mind, because you don't buy new filters—just clean the one you have.
The molded plastic "Torque Booster Tube" increases air flow with improved volumetric efficiency for maximum performance while helping to insulate the air from engine heat.
The insulating characteristics of the intake system improves efficiency because cooler air is more dense, which means each air/fuel intake contains more oxygen molecules that give more power to the burn.
Intake systems like the one featured here can free up some horsepower by themselves, however when used in conjunction with other modifications, such as improved exhaust flow and engine programmers, it can really shine.
The aFe MagnumFORCE intake is the first step in our quest for a more efficient engine on this 2006 GMC Sierra 2500HD Duramax pickup. You Chevy guys know this also applies to the Silverado, right? Here's how we installed it.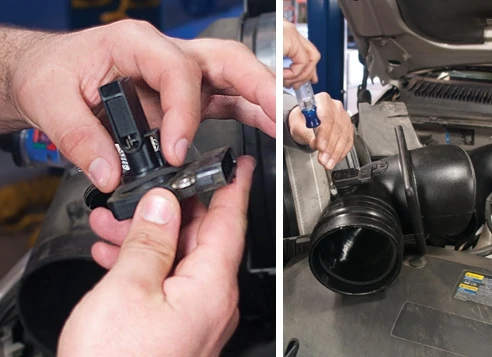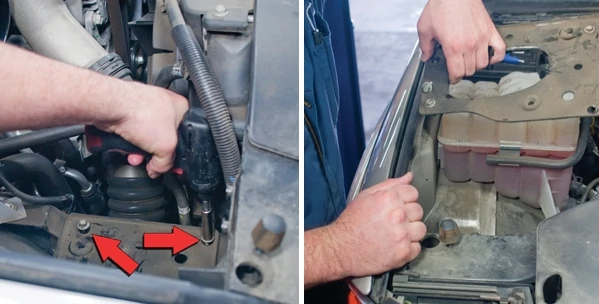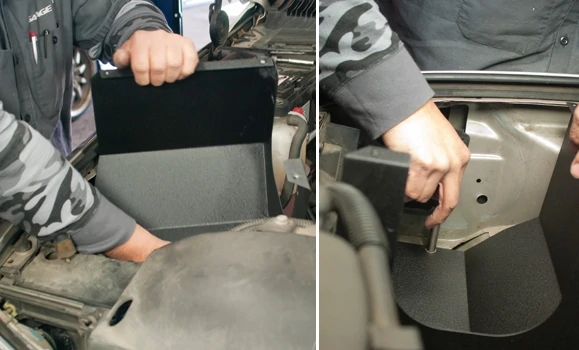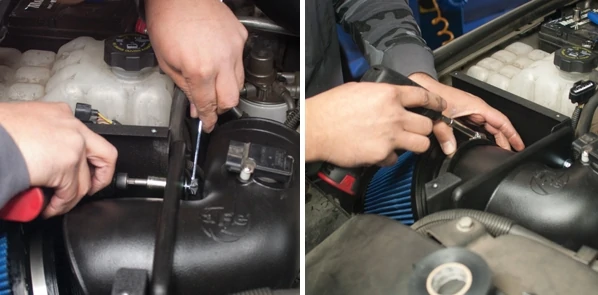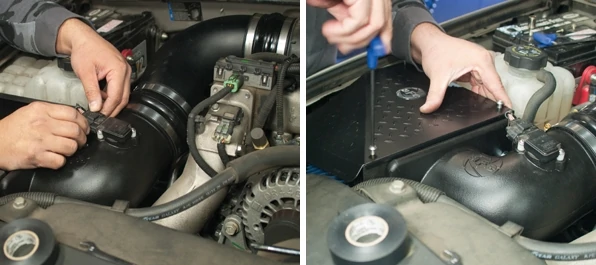 Other Automotive Articles