The Work Sharp Handheld Pivot PRO Knife & Tool Sharpener quickly and easily restores factory sharpness to knives and a wide range of edge tools. Convex Carbides quickly restore a sharp edge; while the fine grit ceramic rods hone a knife edge to factory sharp results. Pivot Response follows the curve of the blade when sharpening making it easier and more consistent. Includes two additional dedicated sharpening modules, one for fine edge lawn & garden tools and another for scissors and shears. Medium grit diamond plate provides the perfect solution for sharpening a wide range of blades, including axes. Handheld design is effective for use both on a work bench or countertop and out in the yard or at camp. Scissor and Shear sharpener can be removed from handle for convenient use where and when you need it. Sharpens knives, scissors, garden tools, pruners, shears and more.
Innovative Pivot Response Technology makes sharpening easier and more precise by allowing the abrasive to follow the curve of the blade when sharpening. It creates a sharp and consistent edge along the entire length of the blade. Pivot Response Technology is available in two ways: Convex Carbides and Bench Stones.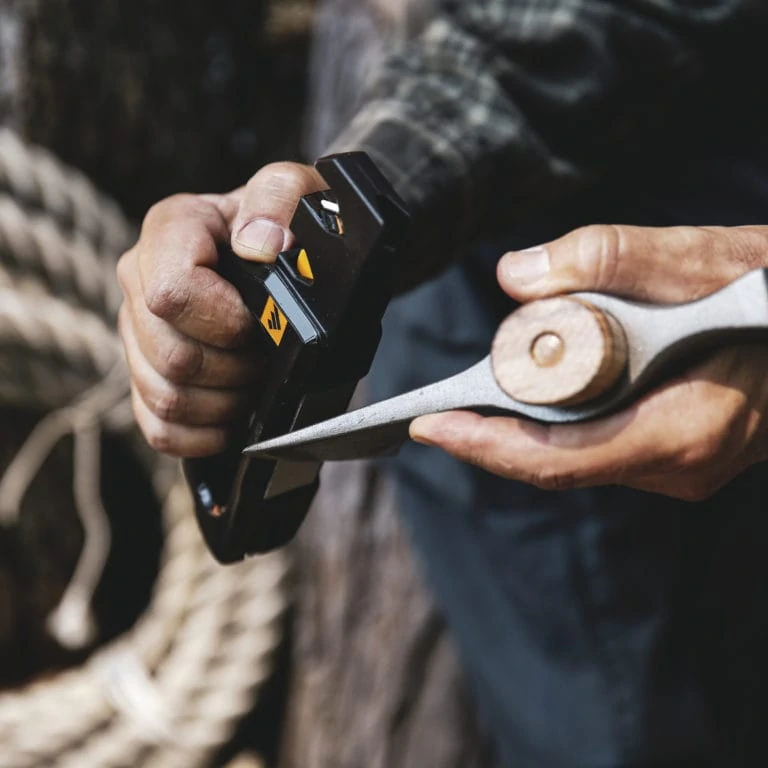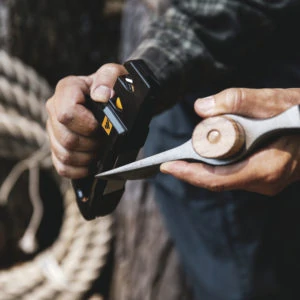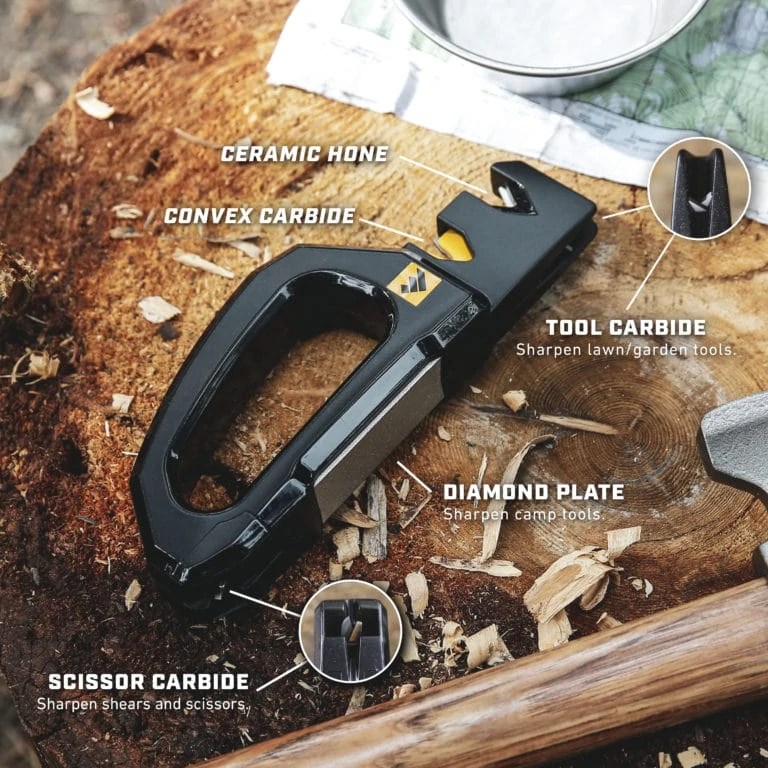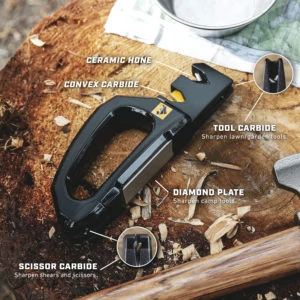 Work Sharp's exclusive Convex Carbide sharpening system creates a superior convex edge profile quickly and easily. Convex edges cut smoother and hold their edge longer. Our Convex Carbides also provide the innovative Pivot Response Technology. This allows the carbides to follow the curve of the blade when sharpening and provides increased control of material take off to restore a sharp edge quickly. Pivot Response can be locked out to provide less material takeoff for quickly restoring a lightly dulled edge. Work Sharp's innovative technologies allow you to take more control of the sharpening results you want, without adding complexity. Our engineered simplicity puts the skill into the tool,so you get sharper edges faster.