Tytan Subfloor High Yield Adhesive
The new Tytan Subfloor High Yield Adhesive from Selena USA features innovative collapsing gel adhesive technology specifically formulated for installing subfloor, and other horizontal wood panel applications. The collapsing gel technology provides superior yield, maximum strength and gap filling on horizontal applications, and its squeak-prevention properties are superior to traditional cartridge-applied subfloor adhesives. Its method of application will also save builders and remodelers time and money. Because of its high-yield formulation, just one 29-ounce can of Tytan Subfloor High Yield Adhesive replaces twelve 28-ounce traditional adhesive cartridges. In other words, just one can equals one case of traditional subfloor adhesive.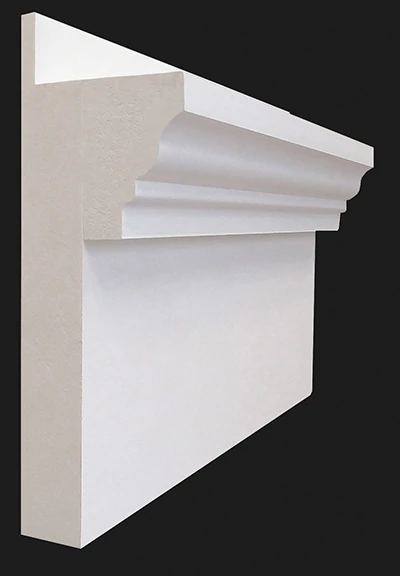 Versatex PVC Crosshead Pediment
Save labor when installing architectural trim get better results with an improved high-density PVC crosshead pediment profile from Versatex. Leading building-supply dealers across the U.S.A. now offer it in individually wrapped 16-foot lengths with a smooth matte finish. It's easy to cut, miter and install, and it's compatible with standard millwork tools, techniques and materials. It delivers long-lasting curb appeal with zero painting and minimal maintenance. Visit www.versatex.com.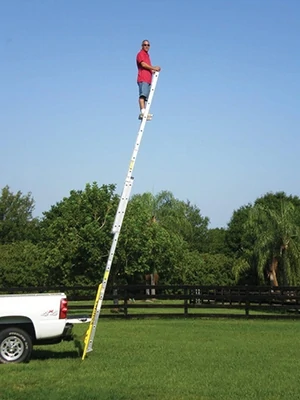 Monkeyrack Ladder Stabilization System
The patented Monkeyrack Ladder Stabilization System uniquely bonds a receiver hitch and an extension ladder together, to provide superior ladder safety, stability and vital fall-protection. The system is specifically designed to address the critical fall protection needs associated with improper setup and use of extension ladders. Monkeyrack Products currently offers the Monkeyrack Contractor Kit #MCK075, which includes a safety tag that satisfies the lock-out/tag-out requirements and the newest attachment innovation, the Monkeyrack Bolt-on kit. The Monkeyrack Bolt-on kit allows the Monkeyrack to be bolted directly to the receiver hitch while also allowing the flexibility to utilize the original hitch-pin attachment option. The Monkeyrack Ladder Stabilizer was recognized with the People's Choice Award for Innovation in Fall Protection at the ASSE/ISHN Safety 2014 Conference and Expo.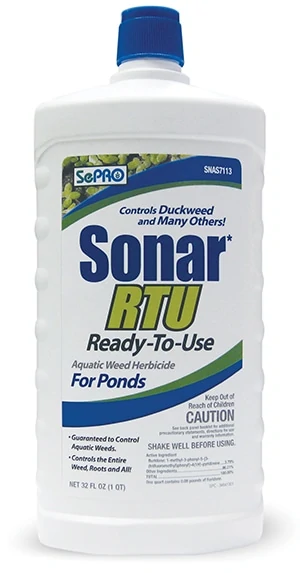 Sonar RTU Aquatic Herbicide for Ponds
For successful do-it-yourself weed control for ponds, Sonar RTU is a unique Ready-To-Use formula that controls most troublesome pondweeds, including duckweed. Many pond owners consider duckweed to be their toughest aquatic weed problem. Fortunately, no other aquatic herbicide is more effective; Sonar RTU provides complete, long-lasting control of duckweed and other stubborn unwanted aquatic vegetation for a year or longer. Sonar RTU requires no mixing, special spray equipment or even a boat. Simply open the bottle and treat from the shoreline. The innovative RTU formulation allows anyone to make water usable for recreation, bring fish populations back into balance, and restore property values. Visit www.sepro.com.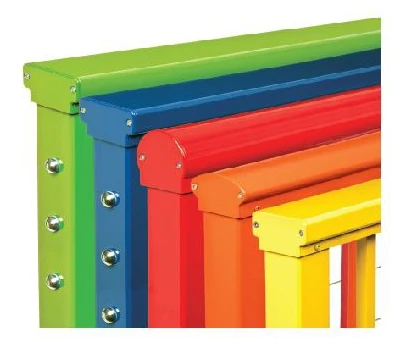 "Express Yourself" by Feeney
Feeney, Inc., manufacturer of CableRail brand stainless steel cable infill and the popular DesignRail aluminum railing system, is launching five new colors in the line of DesignRail aluminum railing colors. The new offering satisfies the popular demand for bold and bright colors in home and building products, giving homeowners and designers a vivid palette of dramatic hues in addition to more traditional colors such as black, bronze and white.
"Homeowners, architects and designers are looking for ways to personalize residential and work spaces. We have added a splash of brilliant color at the railing to give them the inspiration to enliven any indoor or outdoor living space," says Andrew Penny, vice president, marketing and advertising.
DesignRail by Feeney is a customized, component-based aluminum railing system. Customers can add in optional LED lighting and select from multiple mounting, top rail and infill options, including pickets, glass and CableRail stainless steel cable infill. The "Express Yourself by Feeney" DesignRail   line is currently available in five colors, including Orange You Sassy, Not a Mellow Yellow, Red Hot Red, Blazing Blue and Margarita Green. All DesignRail railings feature a durable AAMA-2604 powder-coated finish for superior color retention, impact resistance and weather protection. Visit www.feeneyinc.com.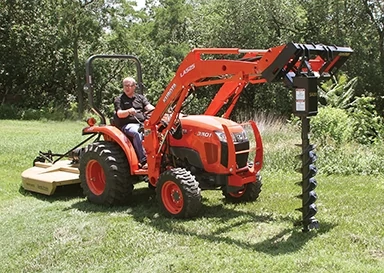 Land Pride SA20 Skid Auger
Land Pride's SA20 Skid Auger fills a need for users that require a quality post-hole attachment but don't require a heavy-duty, commercial-grade SA35 Auger. This lighter planetary-drive Skid Auger is ideal for land owners, landscapers, hobby farmers or contractors. The SA20 digs holes from 9 to 36 inches in diameter and up to 48 inches deep (or deeper with available auger extensions). The SA20 is a versatile and dependable tool with 10 different augers available—seven double flight augers from 9 to 36 in. and three tree augers in 24, 30, and 36 in. Visit www.landpride.com.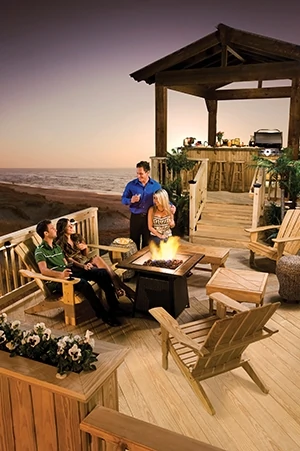 Ecolife Stabilized Weather-Resistant Wood
All Treated Wood is not the same. Build better outdoor projects with stabilized treated wood. Ecolife Stabilized Weather-Resistant Wood (EL2) is an innovative wood-stabilizing preservative system that protects the natural beauty of above-ground exterior wood from the harmful effects of weathering, termite attack and decay. Ecolife's built-in water repellency is pressure-treated throughout the wood, making the structural framing of every deck or wooden deck surface more stable, with up to 50 percent less surface cracking and checking as compared to ordinary treated wood. Ecolife is available at East Coast retailers, lumberyards and home centers. See the Ecolife performance video at www.treatedwood.com.