Wooster Lock Jaw
Approaching any job from the best possible angle can make a world of difference. Wooster's new Lock Jaw tool holder gives people a chance to do just that. It has a patent-pending design that allows even non-threaded tools to be extension-pole compatible. Made from engineering-grade plastics, the "jaws" of this tool open and close to securely hold any item up to 1-3/8-in. in diameter, including brushes, trim rollers, flashlights, scrapers and more.
Its nine different positions give the Lock Jaw a range of 160 degrees. To adjust, just pull the gears to separate, turn to the next desired position and engage. It's designed to work with standard threaded as well as no-twist Wooster Sherlock GT extension poles. Visit www.woosterbrush.com.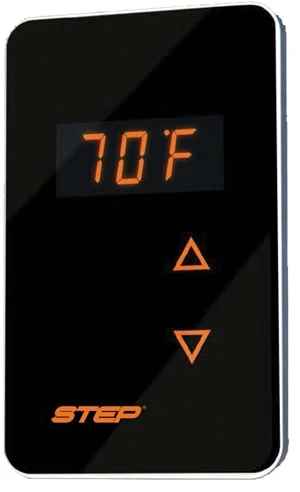 STEP Touch Thermostat
The new STEP Touch thermostat may be used for any and all of Electro Plastics' products, including STEP Warmfloor, STEP Roof Deicing and STEP Snowmelt systems, and even STEP Marine. The new STEP Touch thermostat features a clean, simple two-control design for easy operation. It interfaces with an external temperature sensor and displays in Fahrenheit or Celsius.  The thermostat features a three digit auto-dimmable LED display and maintenance-free touch sensor controls. It has a clear, totally flat acrylic surface for a clean, contemporary look that works well with any décor, and it's capable of interfacing with smart home systems. The STEP Touch thermostat collects the temperature information every 1.5 seconds for 10 minutes before deciding to add or reduce heat. Visit www.warmfloor.com.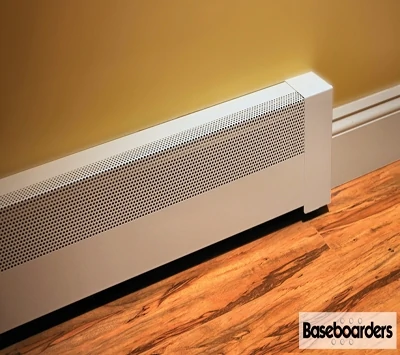 Baseboarders for all Sizes and Budgets
The company responsible for creating the popular slip-on baseboard heater cover has just launched two new product lines. Baseboarders are now available in a tall profile to suit taller high-output hydronic heaters in addition to a sleek new style that offers savings of nearly 30 percent. The new BB003 Premium Tall version was developed after a recent survey showed the high number of 9-in. and taller baseboard heaters currently installed in commercial environments. For residential use, the new low-cost BC001 Basic series uses a lighter gauge of galvanized steel while employing the companies' one-size-fits-most geometry. Visit www.baseboarders.com.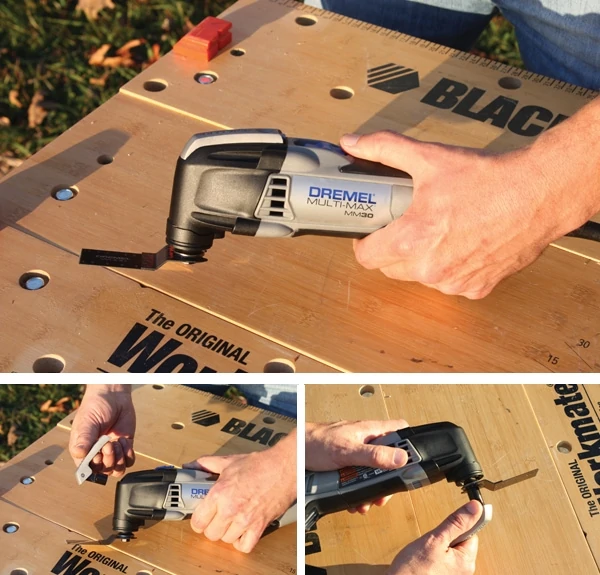 Dremel Multi-Max MM30
Dremel's new Multi-Max oscillating, the MM30, features an increased oscillation angle, offering a 14-percent faster cutting speed than its predecessor, the MM20. Designed with the Dremel Quick system, the MM30's on-tool wrench storage and magnetic interface makes accessory changes quicker than ever, much easier than using an Allen wrench as with competitive tools. The MM30 features the widest speed range of any oscillating tool, with variable speeds from 10,000 to 23,000 opm. It's built with a powerful 2.5-amp motor to cut through the toughest materials, similar to most professional oscillating tools in the market, while remaining lightweight at only 2.7 lbs. Another nice feature is the magnetic accessory interface, which will magnetically hold the blade or sanding accessory while tightening the clamping screw. Visit www.dremel.com.