It's Springtime! In the home building, remodeling, and hardware industries, spring marks the beginning of the building season. It also marks the beginning of the lawn care and landscaping high season. In other words, for all you home builders, remodelers, landscapers, and DIYers, it's time to get busy! This guide offers a look at some of the most innovative new building products and tools for the 2023 season. We have also included the tried and true favorites of the EHT staff that we have used successfully in our projects over the years. Are you building a new deck, adding a room , reshaping your landscape, adding new exterior siding, or doing a bathroom remodel? The products and tools listed here will help the pros and DIYers keep their projects on track to be completed on time and done the right way.
U2 Fasteners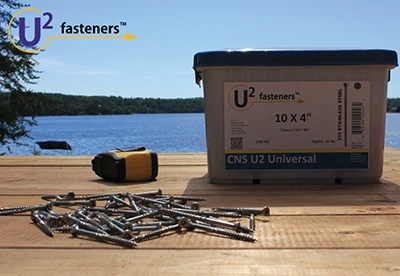 U2 Fasteners has created a new generation of innovative, code-compliant, premium fasteners for use by professional builders.  The U2 CS is the next generation of construction screws that are replacing lag screws and is structural & ACQ treated lumber com-pliant in IAPMO report ER-454. The U2 features a dome head enhancing the structural capability. The U2 CS tapper point consists of the corkscrew start and blade cutting thread for easy piercing and alleviating strain on the material. The Tight Star Recess system is designed to grasp the U-Bit tightly and can be installed with one hand. Underneath the screw head of the U2 CS the Talon Grip holds the screw tight to prevent loosening and uses its nibs to dig into the material when countersunk.  Below the smooth shank is the reamer thread, which enlarges the hole in the material to create a larger passage when drawing materials together and reduces tension on the screw head. U2 fasteners offers a selection of 55 SKU's in 316 marine grade stainless steel construction, universal and fine screws.  Grade 316 is the standard molybdenum-bearing grade of stainless steel. The higher nickel and molybdenum content in this grade allows it to demonstrate better overall corrosion resistant properties, especially with regard to pitting and crevice corrosion.  In addition, Alloy 316 provides excellent elevated temperature tensile, creep and stress rupture strengths. U2's Cap screw comes in 305 grade stainless steel. Visit u2fasteners.com
SawStop 10″ Compact Table Saw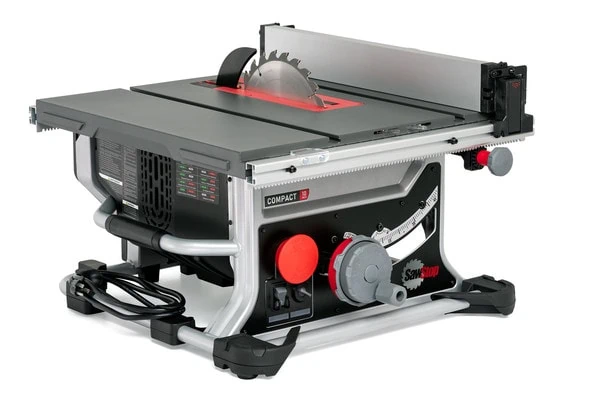 The new SawStop 10″ Compact Table Saw (CTS) is a robust benchtop saw built for the rigors of the jobsite while offering the precision and safety that SawStop is known for.
The foundation of the Compact Table Saw is SawStop's contact detection technology.  Just like other SawStop saws, the Compact Table Saw detects when skin comes in contact with the blade and stops and drops the blade in less than five milliseconds.  Injuries are dramatically minimized, and the saw reset is quick and easy – so operators can get back to work in minutes after a brake activation.
Beyond offering SawStop's legendary safety system, the Compact Table Saw is packed with features that stand out against the competition including:
10″ Blade for maximum cut capacity
Rack & Pinion Fence that is easy to adjust and reliably square with a built-in high and low face to support all kinds of cuts
Quick-Tilt Bevel allows for easy blade angle adjustments with one hand while the Micro Adjust feature provides the ability to quickly dial in a precise cutting angle. A SawStop Exclusive.
Highly portable with an Easy-Carry Handle and an Optional Stand available for purchase.
On-Saw Storage Compartment secures your accessories and tools for easy access and quick retrieval. A SawStop Exclusive.
For more information, visit www.SawStop.com/CTS
Armstrong-Clark Wood Stains
Armstrong's deck and siding wood stain has nondrying conditioning oils that separate from the drying side of the formula. These oils penetrate deep into the deck or siding wood fiber where the wood's natural oils used to be. This process rejuvenates the wood. The drying oils stay at the surface, lock in the conditioning oils and create a dry to the touch barrier. Armstrong's deck and siding wood stain formulas also contain vegetable oils, transparent oxide pigments, water repellents, mildewcide, and solvent.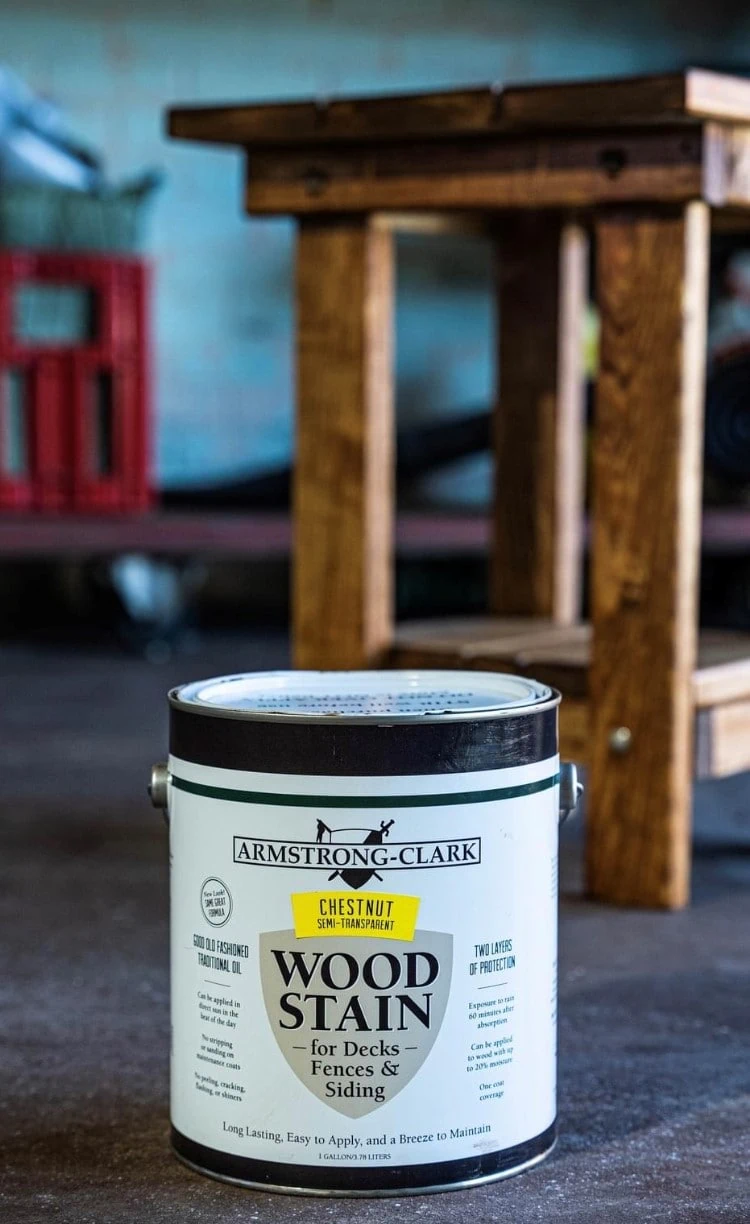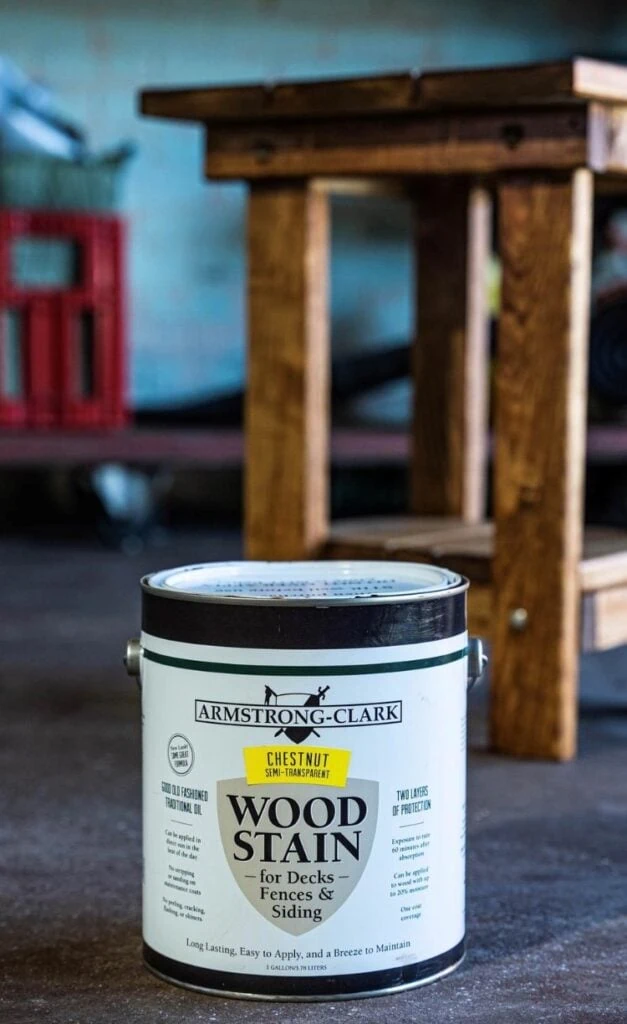 Quality is what Armstrong-Clark brings to you. Backed by 7 generations of exterior oil-based coatings experience, coupled with modern technology, Armstrong-Clark can meet and exceed your need for oil based wood coatings. ArmClark.com
Titebond® DuraMaster™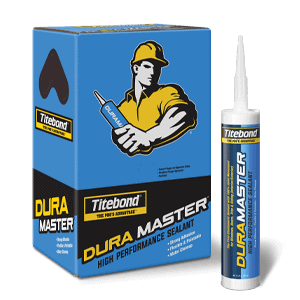 Titebond® DuraMaster™ – the first elastomeric sealant with 100% joint movement. This revolutionary sealant goes BEYOND stretch, as the FIRST Class 100/50 water-based, elastomeric sealant. Joint movement is measured by ASTM C920. Most sealants only offer 25% joint movement (Class 25.) DuraMaster is 100% joint movement! That's 4 times better than any elastomeric on the market today; and that means 4 times more durability.
DuraMaster has fantastic adhesion to virtually any building material: wood, concrete, metal, PVC, glass, stone, OSB, vinyl, masonry, aluminum and all types of siding. DuraMaster is a high-performance, versatility sealant, capable of spanning gaps up to 2" wide. It stays flexible and is crack-proof. DuraMaster is UV-resistant, paintable, VOC-compliant, and mold/mildew resistant. It's easy to tool easy to gun, and cleans up easily with water. Pros say: "it's so easy to use and doesn't stick to my fingers;" and "finally found the sealant for crown-moulding that actually works!" DuraMaster comes with a removable nozzle, designed for Pro-use, and is available in 13 colors. DuraMaster is great for windows, doors, trim, and siding – interior & exterior!
DuraMaster meets or exceeds the following specifications: ASTM C920 100/50; ASTM C834 TYPE OP GRADE -18°C; AAMA 808.3; LEED v4; FEDERAL SPECIFICATION TT-S-00230C
DuraMaster is made in the USA by Titebond, a family-owned company based in Columbus, Ohio. Pros have trusted Titebond products for over 85-years.
For more information visit: www.titebond.com/duramaster
DeckWise® Ipe Clip® Extreme® Hidden Deck Fastener System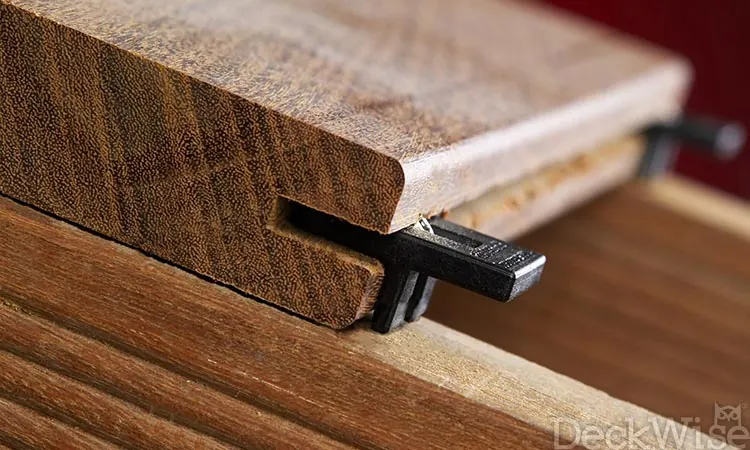 The DeckWise® Ipe Clip® Extreme® Hidden Deck Fastener System features a Quick & Easy installation process because all the work is done from the top-side of the deck so there is no need to stand on your head during the installation of the deck. The installation process is made even more simple because Ipe Clip® Extreme® Hidden Deck Fasteners automatically set a 3/32″ [2,38 mm] gap spacing between the installed deck boards. No gap space measuring is needed when you choose Ipe Clip® Hidden Deck Fastening systems. For more info go to: deckwise.com
Maze STORMGUARD® Nails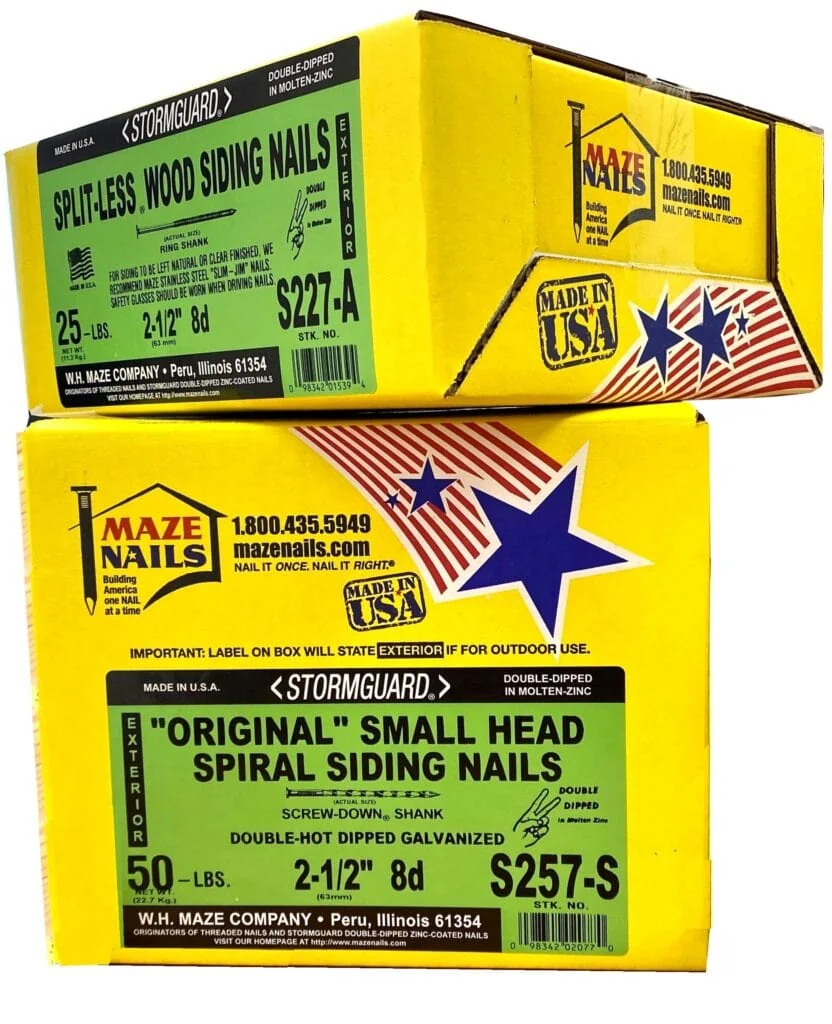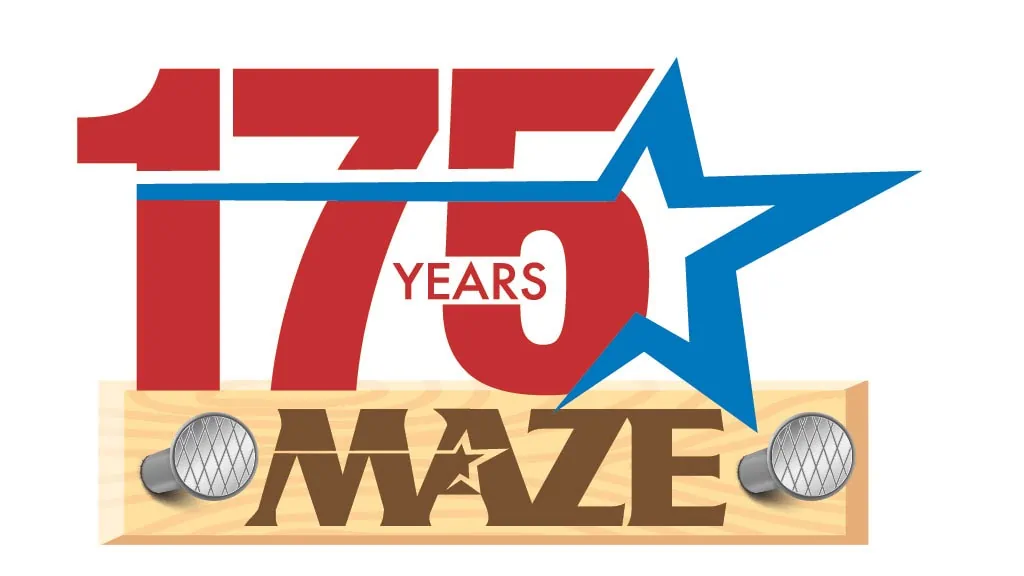 Maze STORMGUARD® nails are double hot dipped galvanized and have a thick coating of zinc for maximum corrosion-resistance. All Maze STORMGUARD® Nails meet and exceed the ASTM A 153 specification for hot-dip galvanizing. Maze manufactures quality double hot-dipped nails for fiber cement siding, cedar and redwood siding, roofing, cedar shakes and shingles, PVC trim products, decking, fencing and post frame building construction. Many manufacturers and industry associations recommend Maze Nails for use with their building products because of their superior rust-resistance and quality performance in the field.  Maze also manufactures a complete line of stainless steel for marine and coastal applications. Maze Nails are 100 percent Made in the U.S.A. in Peru, Illinois.  In business since 1848, Maze Nails has a long standing tradition of providing top-quality nails to the building industry. Maze Nails is proud to be one of the last and longest standing manufacturers of 100-percent American-made nails. Maze has been setting the standard for 175 years. Visit mazenails.com
TrexSeal Ledger Tape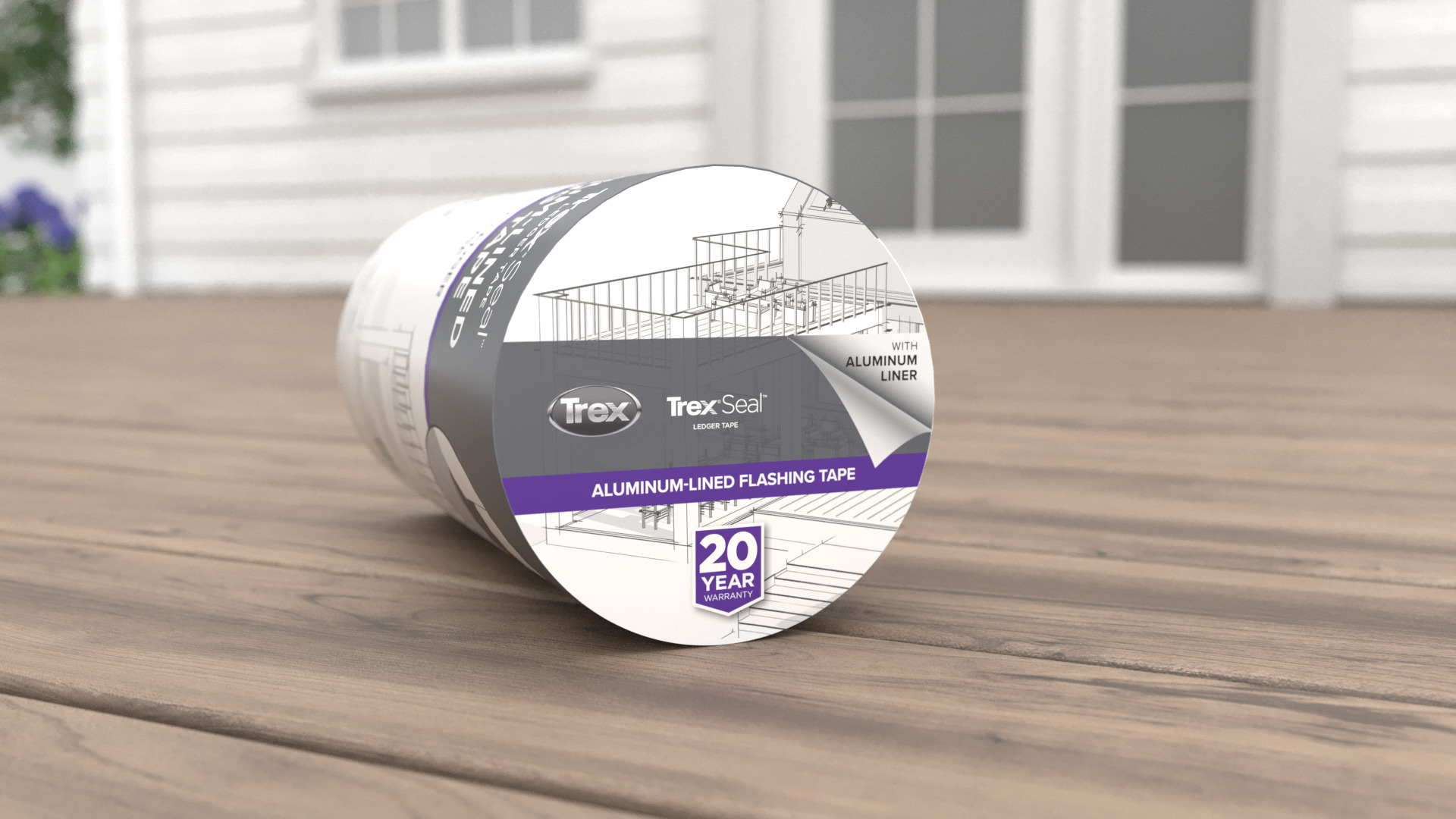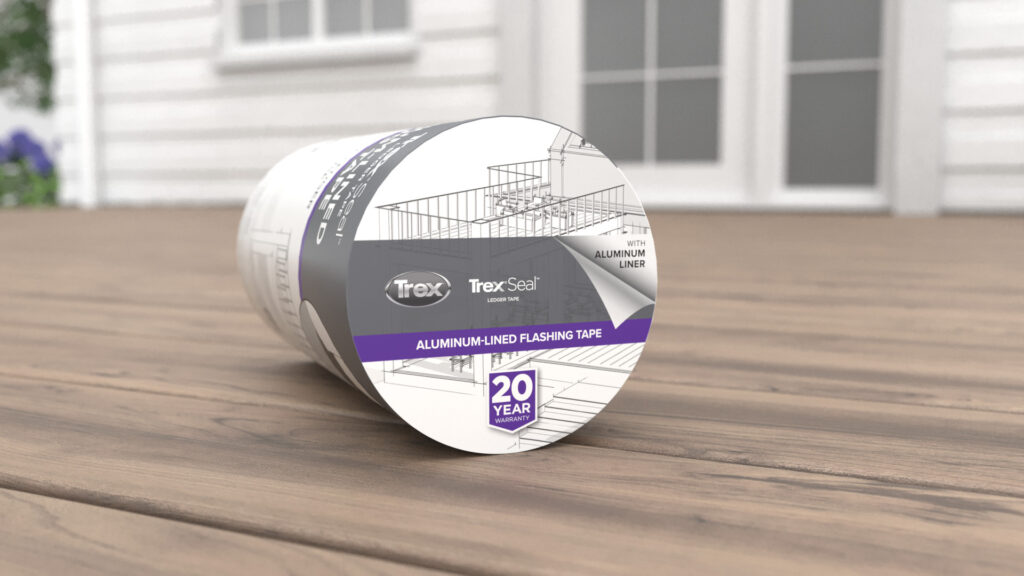 Trex® Seal™ takes ledger flashing to a whole new level by combining the best performance features of metal and tape flashing in one easy-to-use product. Designed specifically for deck applications both in its function and size, this 11"-wide butyl-based tape is engineered with an aluminum liner to offer a superior alternative to traditional ledger flashing. It's width creates a waterproof barrier that provides complete coverage of the ledger board. It also seals any gaps between the ledger and the substructure for optimal protection. A convenient 5.5" double-release liner makes the tape easy to install allowing users to bend and set it in place without it flexing back like other flashing tapes. To learn more, go to www.TrexSeal.com.
Wolmanized® Wood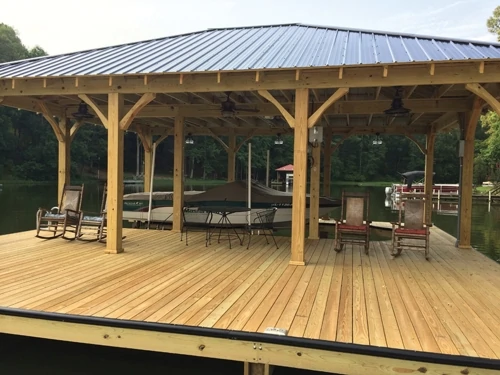 The EHT staff has relied on Wolmanized® Wood for outdoor projects for over 20 years. Southern Pine pressure-treated with Wolmanized® copper azole preservative treatment. This No. 1 grade wood is treated with micronized CA-C for Ground Contact as well as for Freshwater Immersion, meeting all building code requirements. It's a great building material for docks, decks, retaining walls, fences, picnic tables, planter boxes, walkways, sill plate and structural members. The lumber's S4S designation means it's sanded on four sides for a finished, professional look. Also, It's important to note that Wolmanized Outdoor® wood has earned the Good Housekeeping Seal, has been certified by Home Innovation Research Labs as meeting requirements for termite-resistant materials in the National Green Building Standard™, and has been verified by the internationally recognized EcoSpecifier. It comes with a limited warranty for most residential applications and, to top it off, it costs less than alternatives such as tropical hardwoods and artificial wood. For more info visit,wolmanizedwood.com
Bora Tool NGX RIP Guide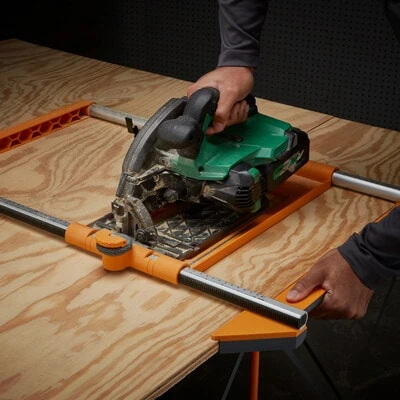 The all-new BORA® NGX RIP Guide makes it quick and easy to accurately rip or cross-cut sheet goods and dimensional lumber. Whether users need to make one, or a series of repeated cuts, the durable aluminum twin rail design prevents racking and misalignment, while the oversized ergonomic handle provides ultimate control. The Rip Guide's revolutionary tool-free clamping mechanism allows for easy snap-in saw mounting – fitting both left and right-handed circular saws. The portable size offers an easy setup, eliminating the need for a large table saw. For more info go to boratool.com 
STIHL MSA 300 C-O Chainsaw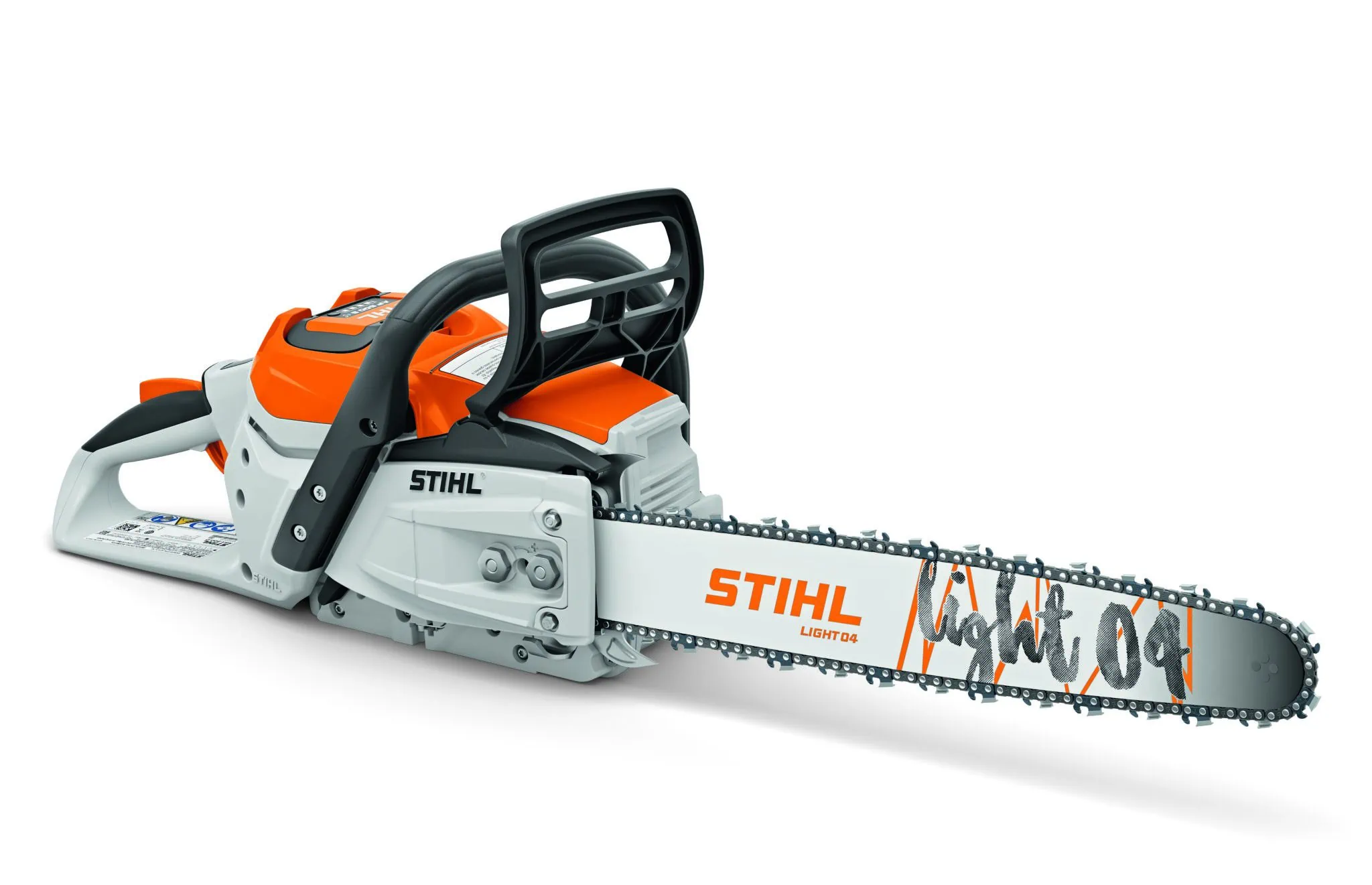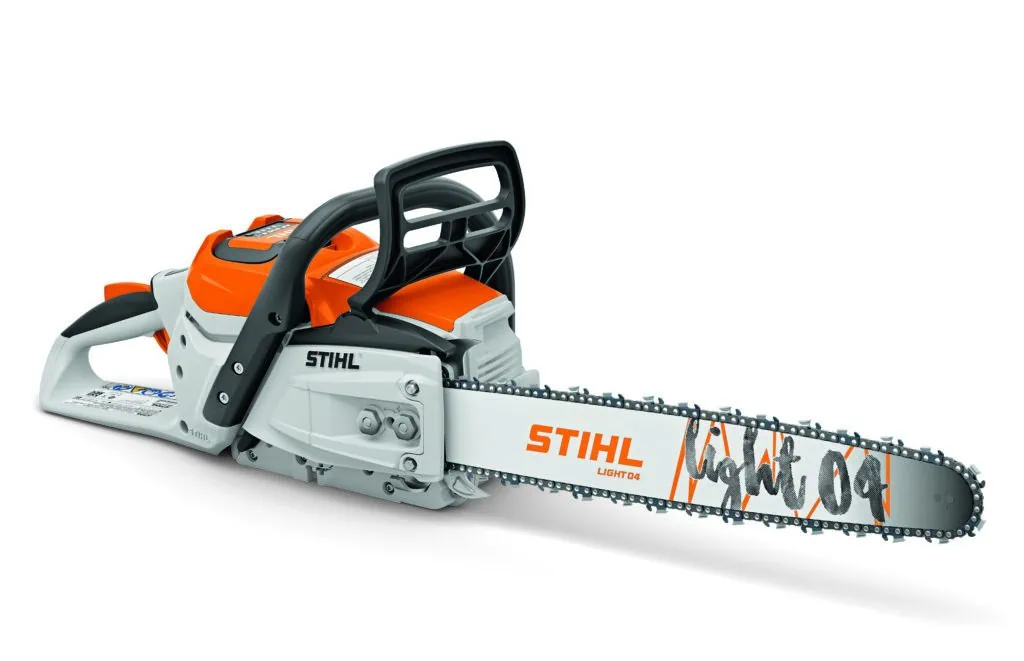 The STIHL MSA 300 C-O sets the benchmark in performance as the most powerful battery chain saw in the STIHL lineup. Certified by the American Green Zone Alliance (AGZA), this battery saw offers a wide range of applications, from felling and delimbing trees to bucking and storm cleanup. Its lightweight design, rubberized soft-touch handles and anti-vibration technology help minimize fatigue. A truly professional-grade battery chain saw, the MSA 300 C-O also features a lightweight magnesium motor housing that provides added durability to this powerful tool. To learn more about the MSA 300, visit www.STIHLusa.com
RIDGID® 18V HYBRID JOBSITE RADIO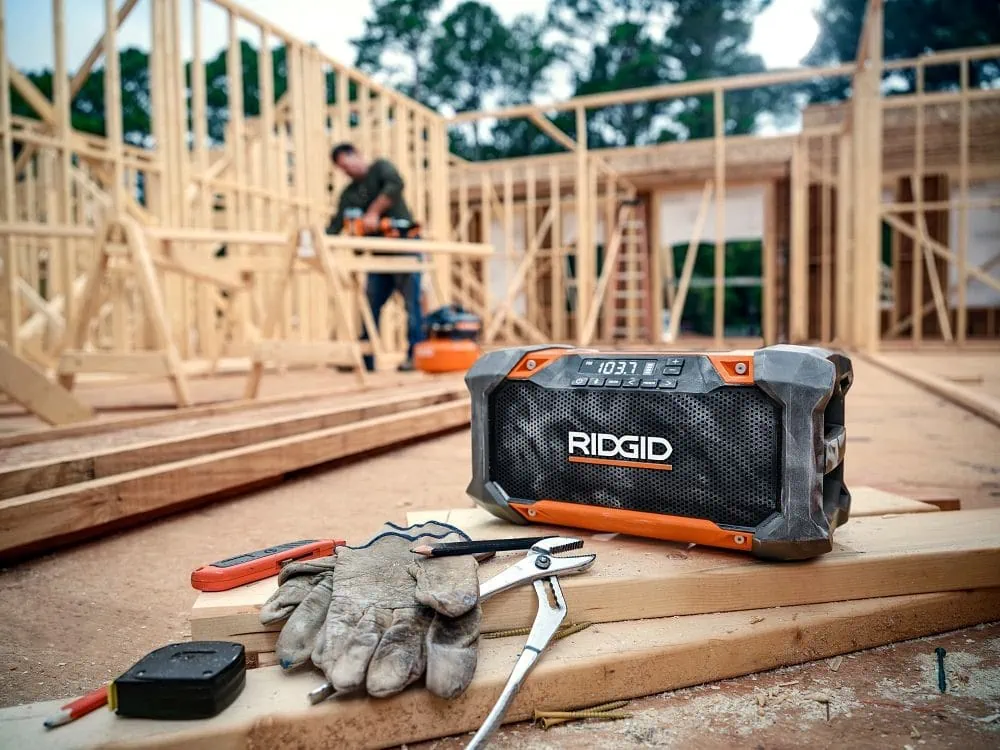 RIDGID® is excited to add the 18V Hybrid Jobsite Radio with Bluetooth® Technology to its 18V lineup. This radio offers enhancement on the jobsite, providing premium sound quality and durable construction. This radio is another addition to the expanding jobsite enhancement category for RIDGID® Power Tools. Jobsite enhancement products are designed to enhance jobsite productivity with various lighting, air movement, audio, and additional solutions. This radio is available in a tool-only configuration exclusively at The Home Depot and HomeDepot.com
RYOBI 80V HP BRUSHLESS WHISPER SERIES 30″ CROSS CUT SELF-PROPELLED LAWN MOWER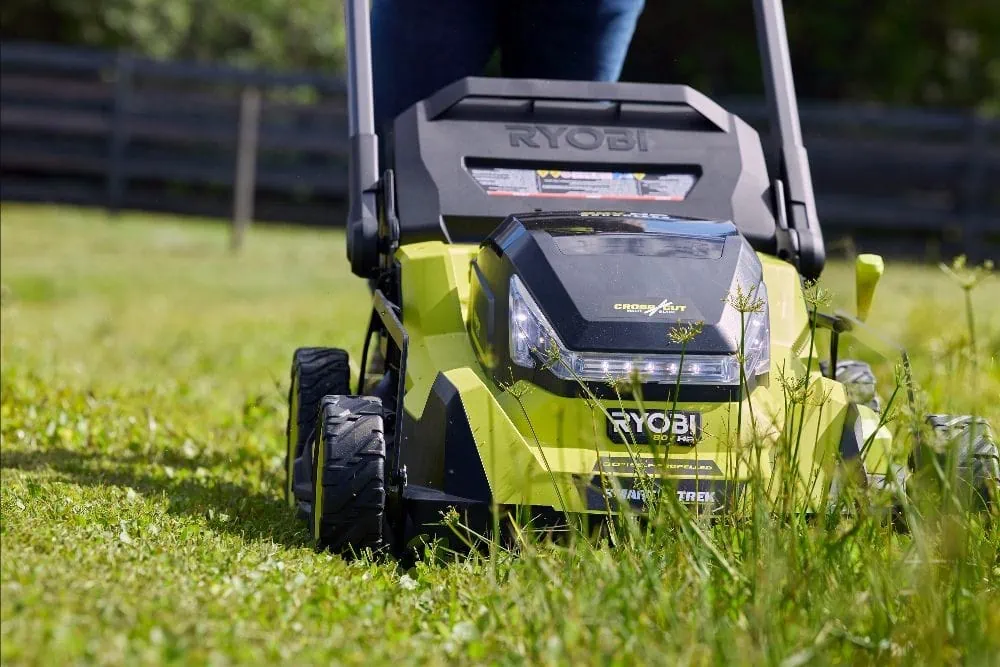 RYOBI™ introduces the all-new 80V HP Brushless 30″ WHISPER SERIES CROSS CUT Lawn Mower to its 80V lineup of outdoor power equipment. This self-propelled mower features 80V HP technology that provides the power of gas with the convenience of cordless utilizing brushless motors, advanced electronics, and high-performance lithium technology.
The RYOBI 80V HP Brushless 30″ WHISPER SERIES CROSS CUT Lawn Mower utilizes 80V HP technology to deliver a more efficient cutting experience than gas with the ease of RYOBI 80V battery power. The 80V HP technology delivers gas performance, making this new 30″ Lawn Mower more powerful than a 223cc gas mower. As part of the WHISPER SERIES, RYOBI's quietest lineup of products, this mower is 70% quieter than a gas mower. With a simple push-button start, users can tackle up to 1 acre with up to 90 minutes of runtime on the included RYOBI™ 80V 10Ah lithium battery. The external fuel gauge shows the remaining battery life left while mowing, and when it is time to recharge, the included 80V Hyper Charger can recharge the battery in less than one hour.
The included 30″ CROSS CUT multi-blade system creates a superior cutting performance through two 15.35″ dual blades, creating a wide, 30″ cutting path to let users mow more efficiently. The durable 30″ polypropylene deck is corrosion resistant and backed by a limited lifetime warranty. The blade reset indicator alerts users when it is time to sharpen or replace the blades. This mower features SMART TREK® rear wheel drive self-propulsion, providing the user ultimate speed control. The mower also features a 10-position single-point height adjustment that allows users to choose their optimal cutting height between 1″ and 4″. This mower combines user convenience with powerful performance and is mulch, bag, and side discharge capable with the integrated mulch plug. This Lawn Mower will be available exclusively at select Home Depot stores and HomeDepot.com.
 Wagner® SprayTech New Line of Stain Sprayers: Control Spray QX Series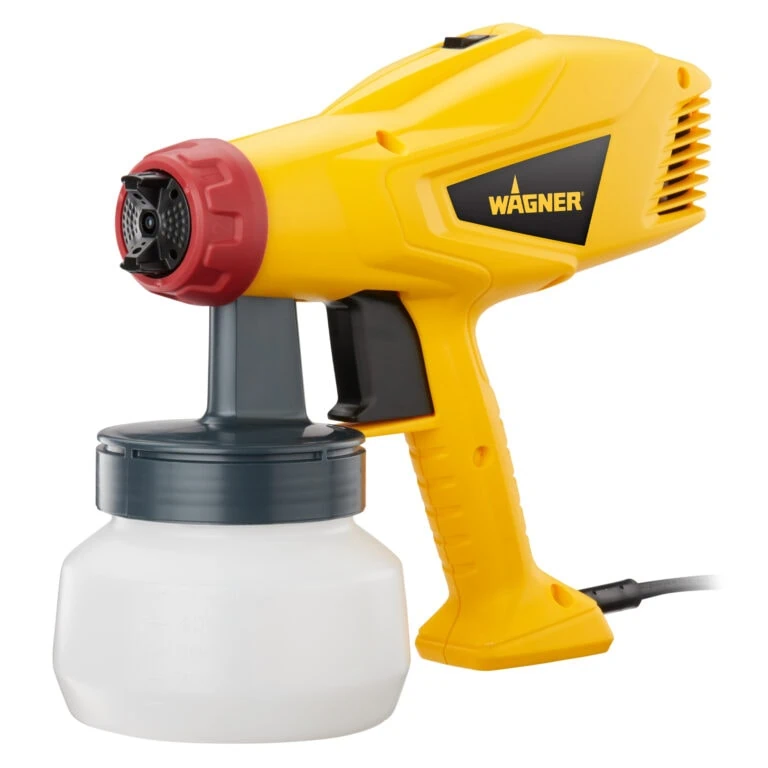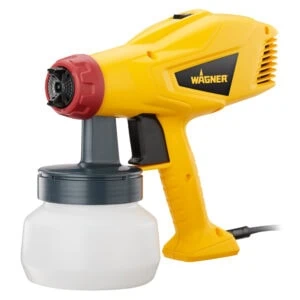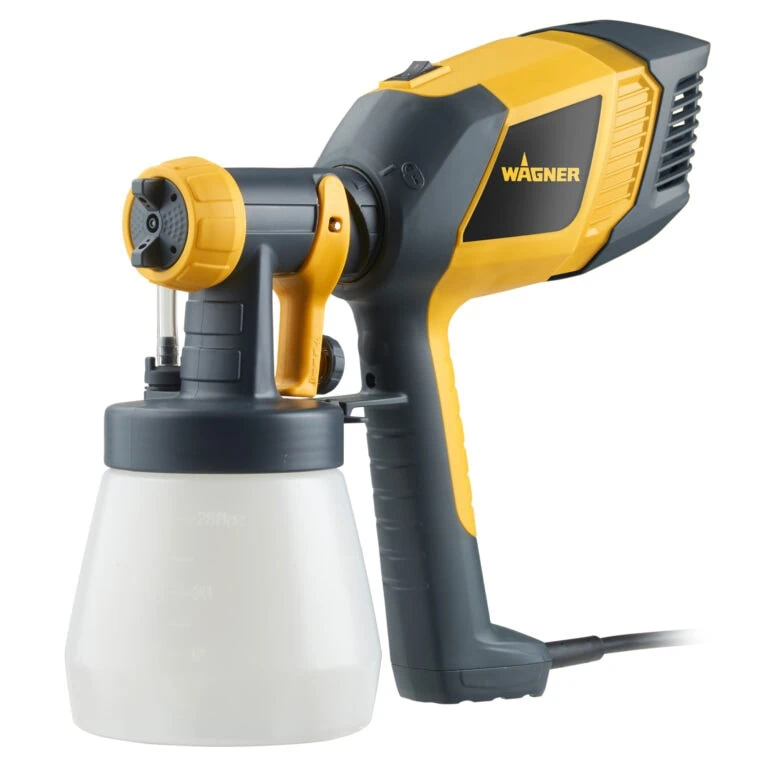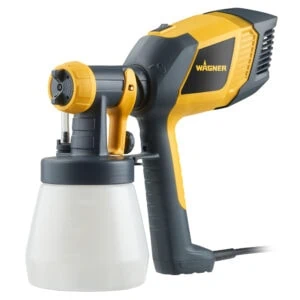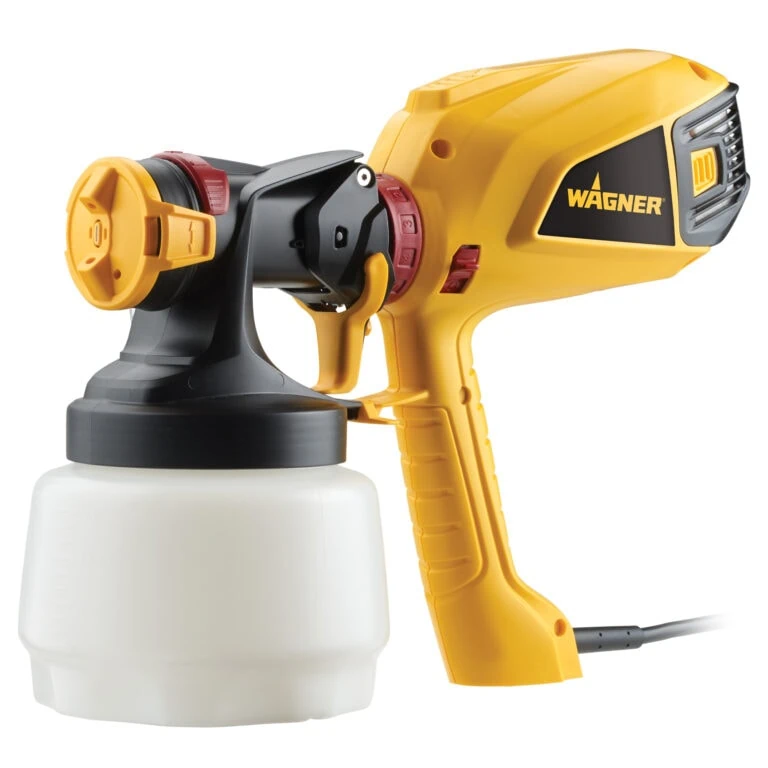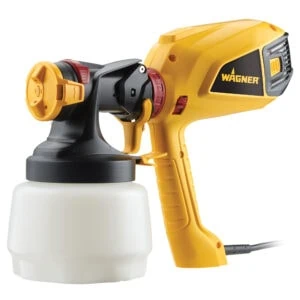 Designed for spraying stain and other thin bodied materials, Control Spray QX sprayers make it easy to apply a consistent finish with no brush marks. There is a model appropriate for every project – from outdoor projects like staining decks and fences to small décor and crafts. Control Spray QX Series sprayers are much more efficient than brushes and rollers, significantly reducing time and effort required to complete projects. With flow and spray pattern adjustability, users can customize settings depending on the project. When the project is complete, the sprayers are easy to clean with just a few removable parts for rinsing with soapy water or mineral spirits. For more info, go to: Wagner Control Series – HVLP Stain Sprayers & Staining Tools (wagnerspraytech.com)
Custom Vanity Top Designer Tool From SolidSurface.com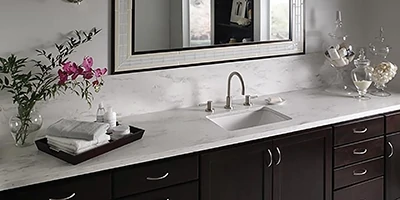 SolidSurface.com is known for carrying the top brands of solid surface sheet material. What you may not know is that they also have a virtual Custom Vanity Top Designer tool that makes it easy for you to virtually see your vanity top design come to life as you move through the steps. Design your own custom Corian® Solid Surface or HI-MACS® Solid Surface vanity top and have it shipped in as little as 15 business days. For fabricators, this can be a real time-saver, especially if you have a project that requires multiple vanity tops. For the DIY'er, you can now virtually see as you create what your vanity top will look like. For more info, go to: solidsurface.com
Arrow RevealCut™ Ceiling Tile Workstation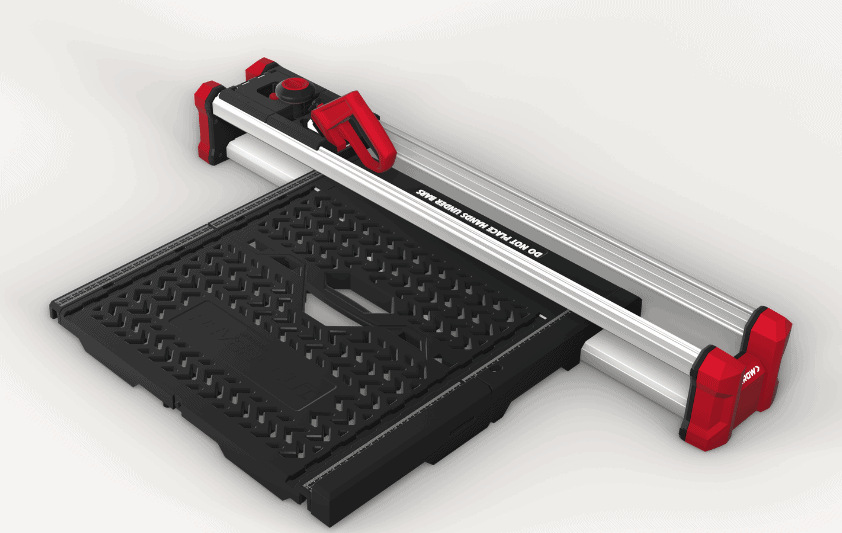 Arrow RevealCut, a new all-in-one precision workstation that allows ceiling installation professionals to cut acoustic ceiling tiles in a fraction of the time and at a fraction of the cost with precise results and minimal waste while also being designed to decrease jobsite accidents.
Arrow's proprietary design makes RevealCut one of the most significant innovations in ceiling tile cutting history. The product changes how hundreds of thousands of acoustic ceiling tiles are cut every day by eliminating the need to cut ceiling tiles with a straight edge and a utility knife and delivering up to 80 percent in labor savings. A typical 2-foot ceiling tile can be cut to size and finished with a factory-grade profiled edge in less than 30 seconds.
RevealCut is available in two convenient sizes: one for 2-foot tiles and a larger version for up to 4-foot tiles. The workstation cuts 98 percent of all common ceiling tile sizes with ease and efficiency by using an integrated precision-cutting blade system to cut factory-grade profiled edges. Some key features of the workstation include:
Ergonomic pivoting handle for precise, straight edge cuts
Interchangeable profile cartridges creating four factory-grade edge profiles for a total of 72 cut configurations
Factory-grade profile cuts include: Lay-in, square tegular, angled tegular, and bevel square tegular cuts
Jig system for repeat cuts of the same size and linear lighting cuts as narrow as 2 inches
Built-in measuring eliminates need for scribing and multiple trips up the ladder
Arrow RevealCut uses new blade technology designed specifically for cutting tough fibrous ceiling tiles. These proprietary cutting blades are the first blades designed specifically for cutting ceiling tiles and can cut 200 times before needing a replacement blade, leading to faster and more efficient installs, especially when compared to the typical five cuts with standard utility blades. And as an OSHA-inspired workstation, the product is designed to decrease jobsite accidents by eliminating the need for dangerous manual cutting, reducing blade changes, and providing safe disposal of blades.  For more information on the Arrow RevealCut, or to reserve a unit, visit www.RevealCut.com.
CAMO® High-Performance Structural Screws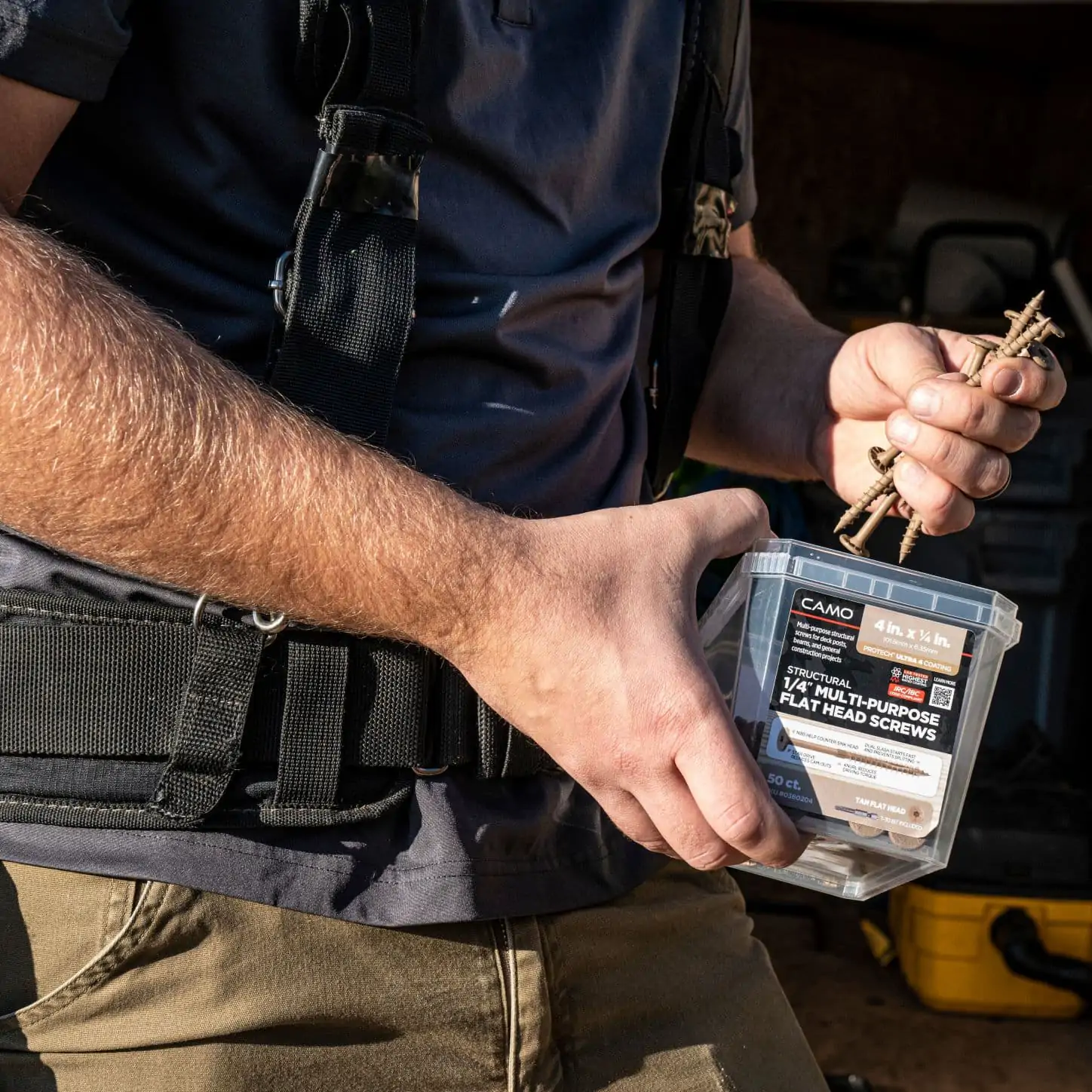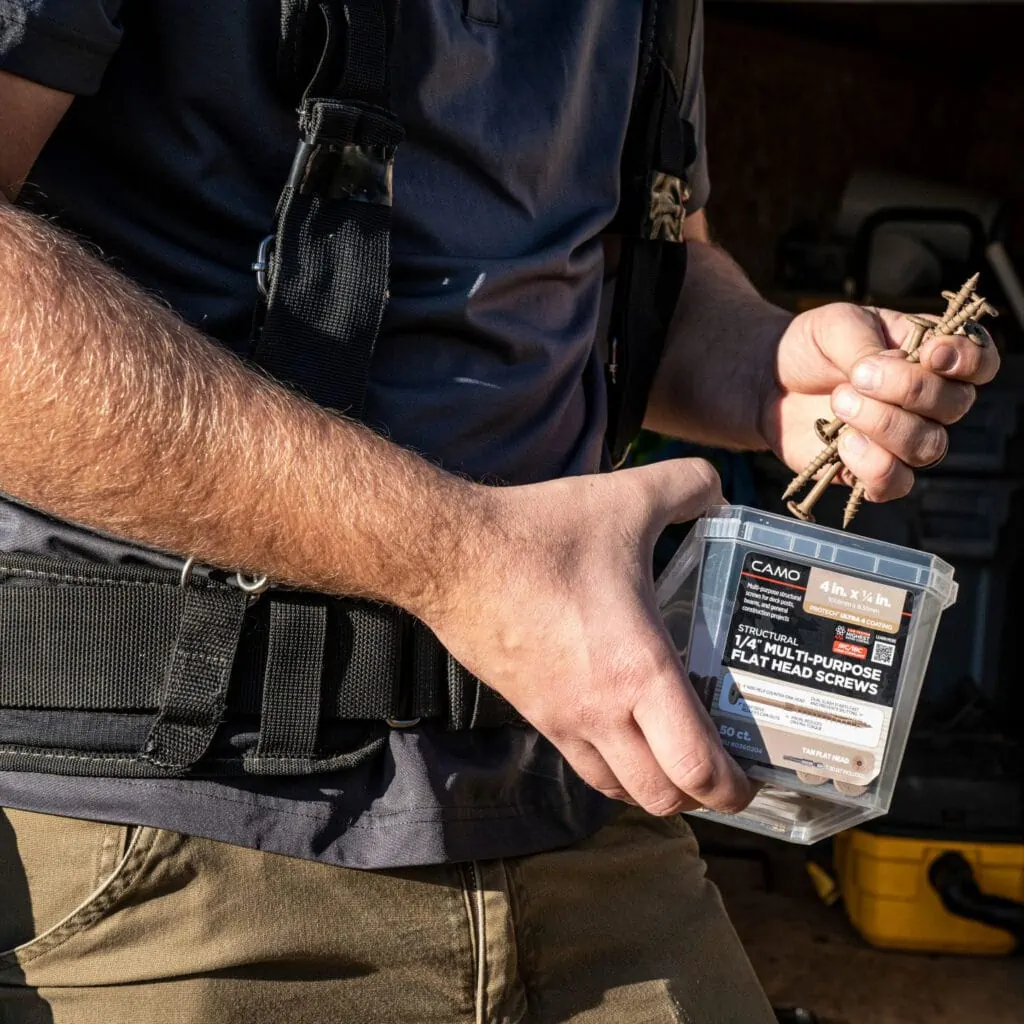 National Nail's CAMO® brand takes its product innovation to a new level with a new line of high-performance structural screws. Certified IRC/IBC code compliant and rigorously third-party tested and certified by DrJ Engineering, CAMO Structural Screw applications include the deck substructure, internal framing, ledger and general construction.
Engineered to start fast without pre-drilling, drive smooth, and hold strong, CAMO's screw designs create the best structural fastener available. All structural screws feature CAMO's proprietary PROTECH™ ULTRA 4 coating, a four-layer system for industry-leading corrosion resistance and tested 2X longer than industry standards. The Ledger, Multi-ply and Truss screws also do double-duty, requiring fewer fasteners per job and less SKUs for dealers. Unlike most structural screws, all CAMO structural screws can be used for interior and exterior projects. For more info go, go to: CAMO Structural Screws
MICROJIG Grr-ripper2 Go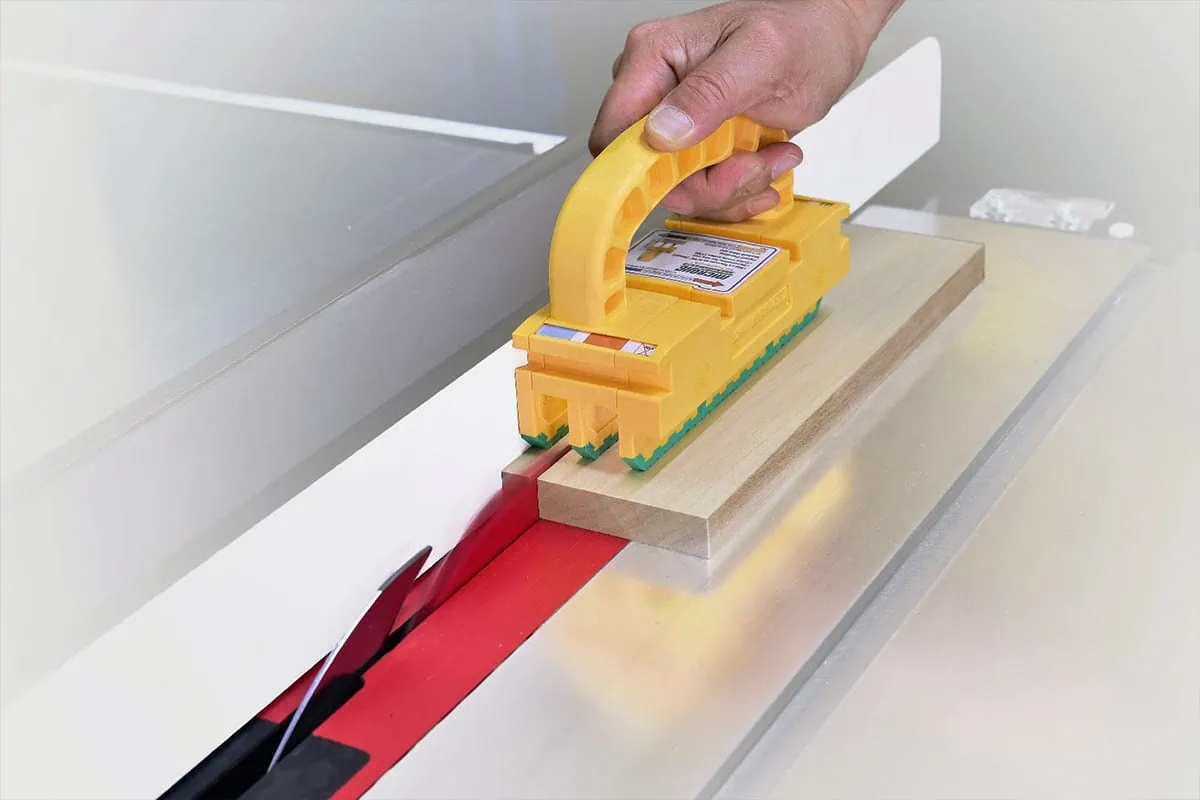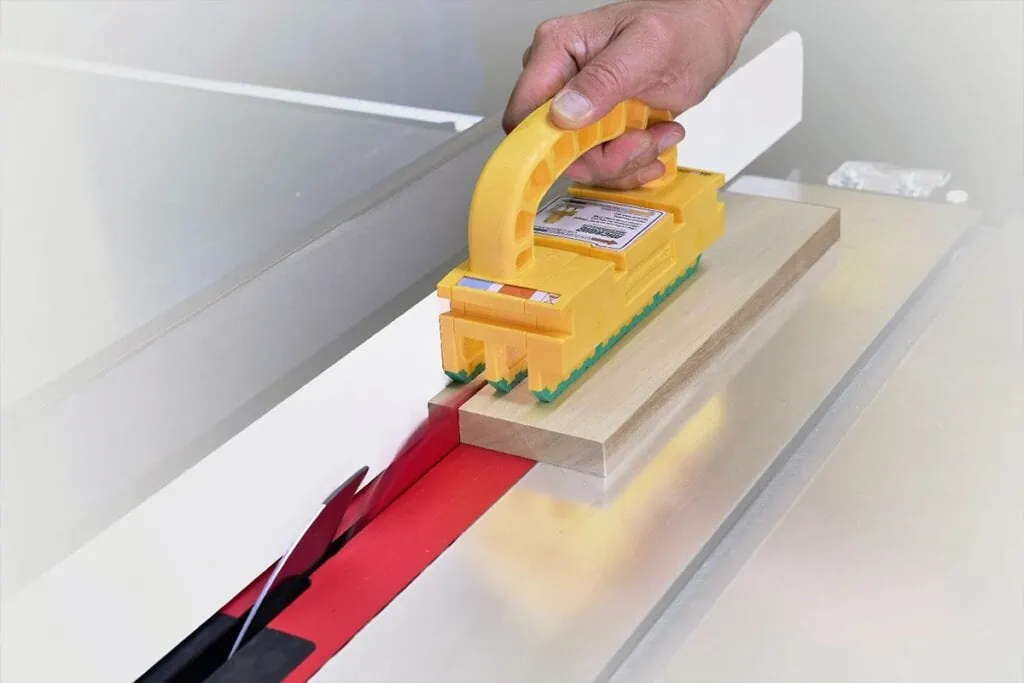 The Grr-ripper2 Go makes MICROJIG's flagship product even more accessible, as it comes fully assembled from the box. It also features an easy, color-coded guide to help users set cutting width. Of course, the product also includes what has made the Grr-ripper a go-to tool worldwide for over 20 years and a No. 1 product on Amazon—it protects hands and fingers from the saw blade, gives the user control through the cut and prevents kickback. Perfectly engineered for safety, the Grr-ripper2 Go allows users to cut pieces as thin as 5/16" safely and accurately with no bare-hand feeding, keeping material tight along the fence. It can also be used to keep hands and fingers away from bits and blades on the router table, band saw and jointer, providing the control users deserve to have in their woodworking space. For more info, go to: microjig.com
Tando® Beach House Shake, The Authentic Composite Single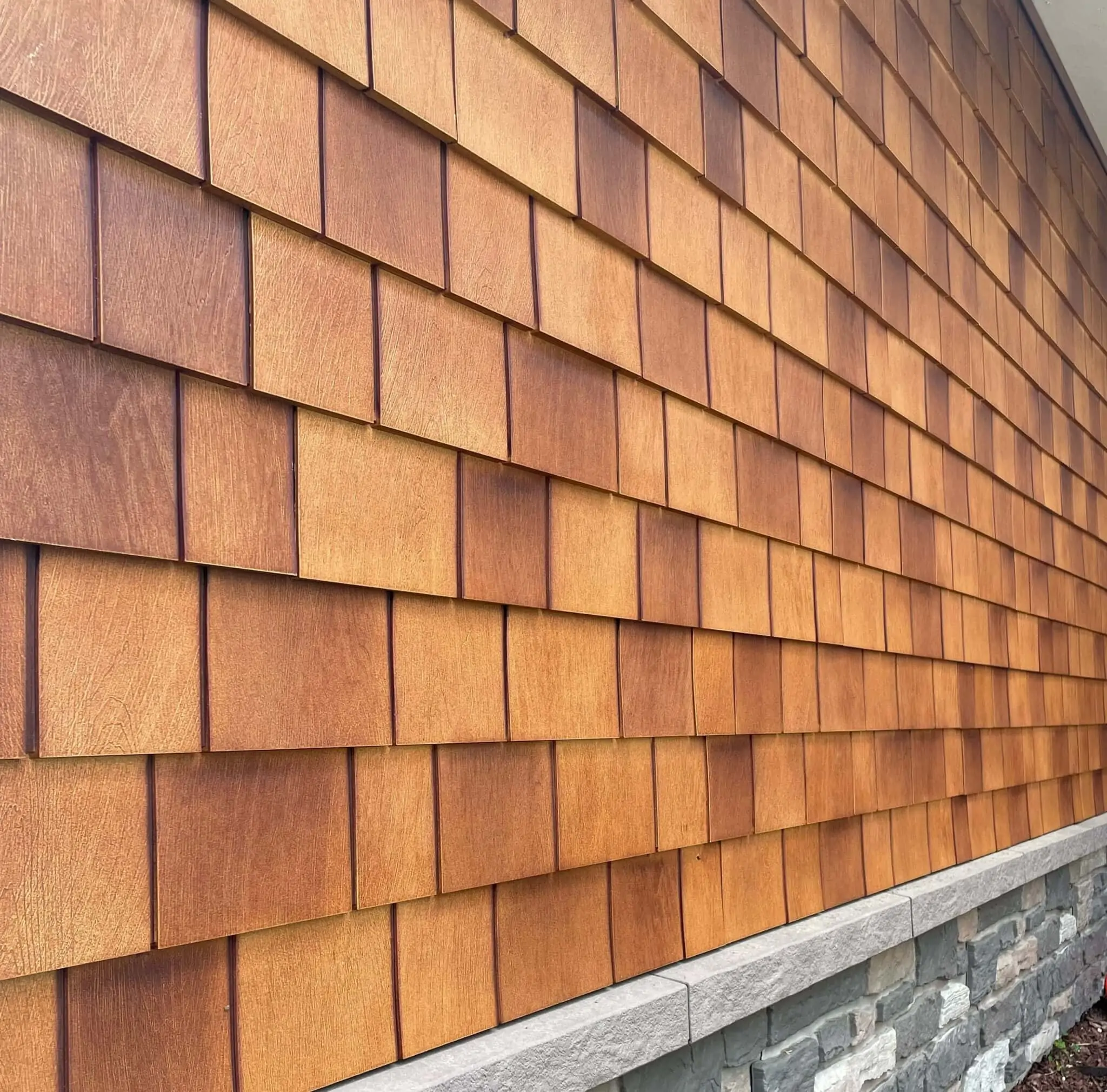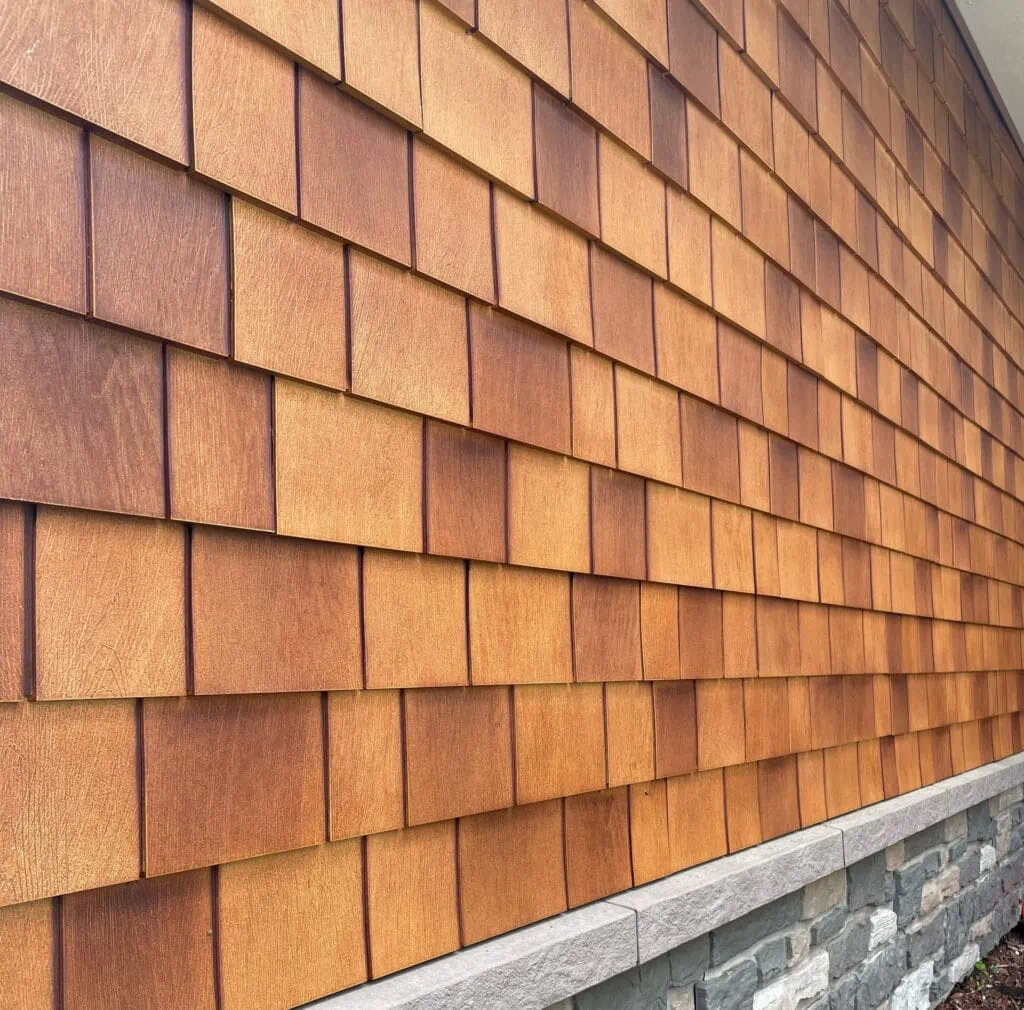 Tando has introduced composite technology to its architecturally precise 5" shingle – Beach House Shake, the authentic composite shingle, as the perfect substitution over natural cedar shingles. Composite technology is recognized for providing uncompromised realism, durability and longevity and has revolutionized exterior products such as decking, roofing, lap siding, and TandoStone, the #1 brand of composite stone.
Consumers desire natural cedar shingles, as they love the iconic look of a cedar shingled home with unique individual shingles, but untreated cedar shingles discolor quickly with unsightly and uneven dark spots. To overcome discoloration, cedar shingles are commonly painted and while coatings offer protection, they cover up natural cedar's subtle nuances and beauty. The natural cedar shingles are time intensive to install, in limited supply and require constant upkeep.
A 5-inch re-squared and rebutted shingle, Beach House Shake is available in four natural cedar shades: Sandcastle, a new white cedar; Atlantica, a silvery gray reminiscent of a New England cottage; Hatteras, a deeper gray found in southern coastal regions; and Pacifica, a new western red cedar shingle. www.beachhouseshake.com
Oatey Co. Fix-it Repair Ring™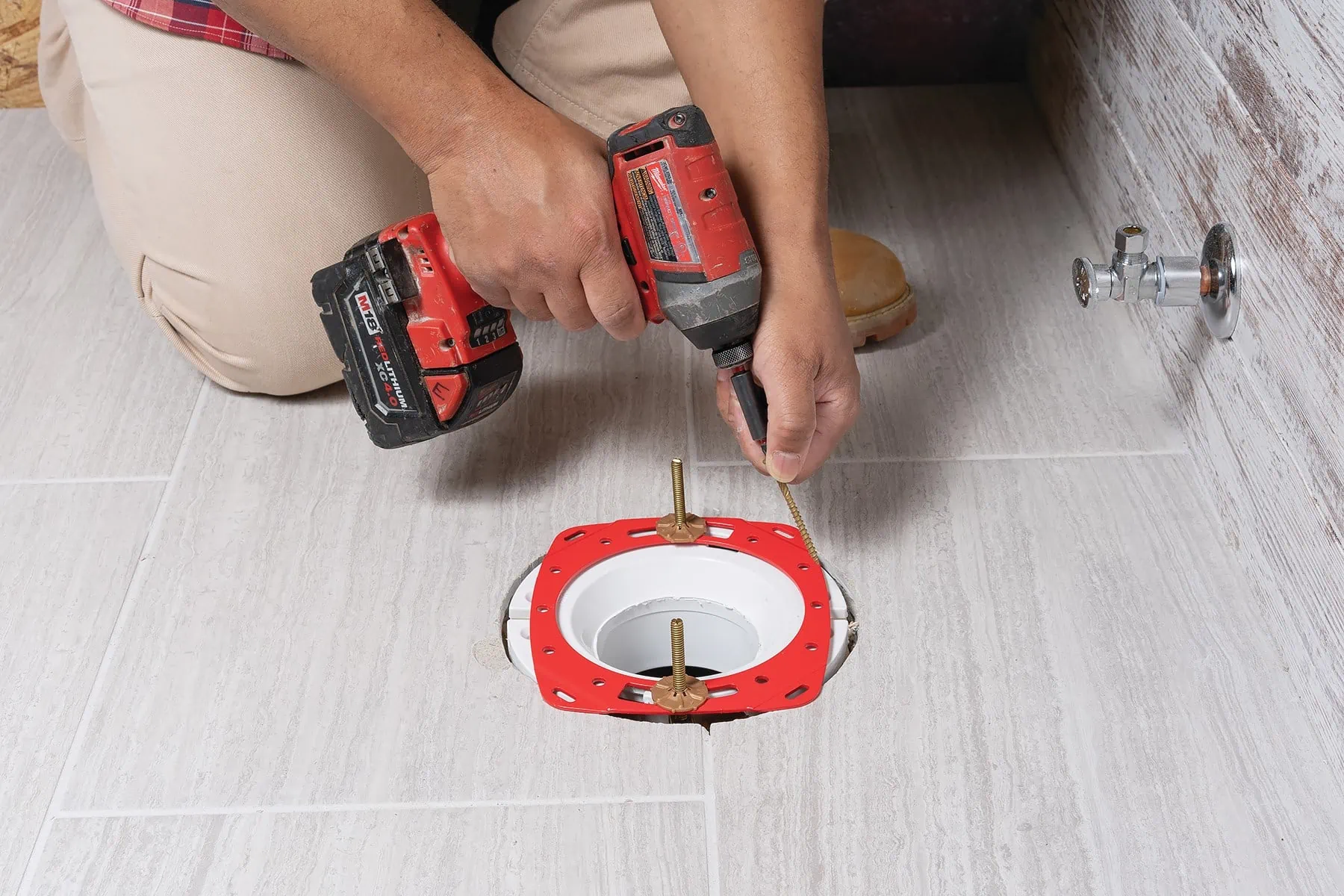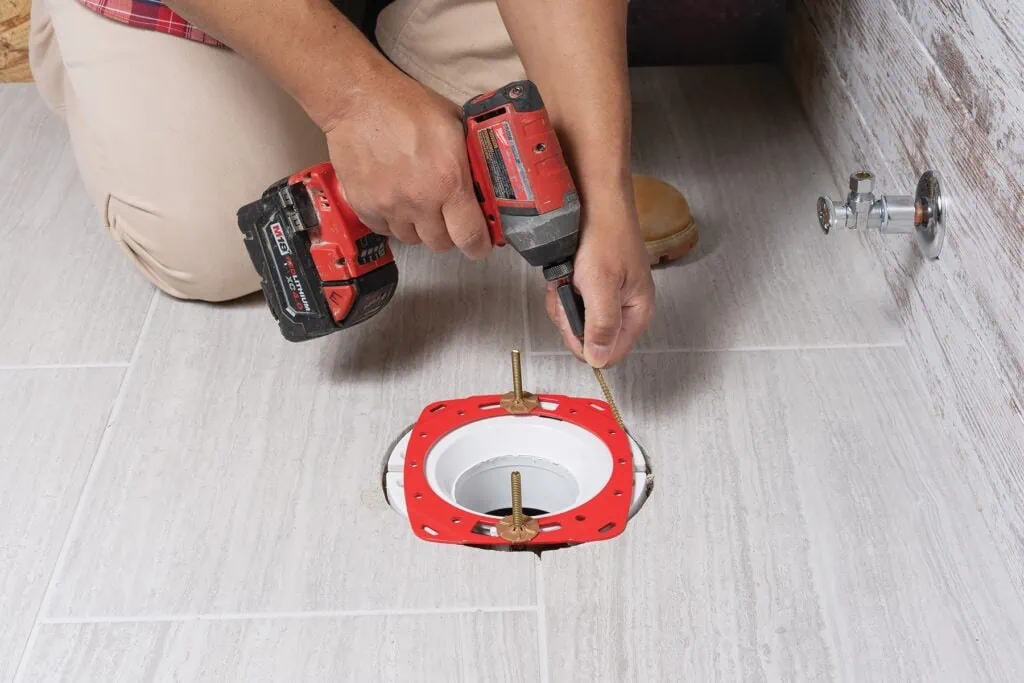 Built with a robust design for installation strength, the Fix-It Repair Ring features a sleek, unobtrusive profile. It's conveniently compatible with all flange and toilet installations, as well as flooring types (including concrete). Plus, 10 mounting holes and four slotted mounting tabs further enable a wide range of installation options.
The Fix-It Repair Ring is built for installer ease and reliability, including a perfect-length bolt slot that prevents bending during installation and provides secure, level, leak-free repairs. It can accommodate 1/4-inch or 5/16-inch closet bolts. Because of the thicker wall span between the bolt slot and the ring perimeter, weak points are minimized.
For a demonstration of how to install the Fix-It Repair Ring, watch this video. For more information, visit oatey.com
ForceField® Premium Tape from Georgia-Pacific Building Products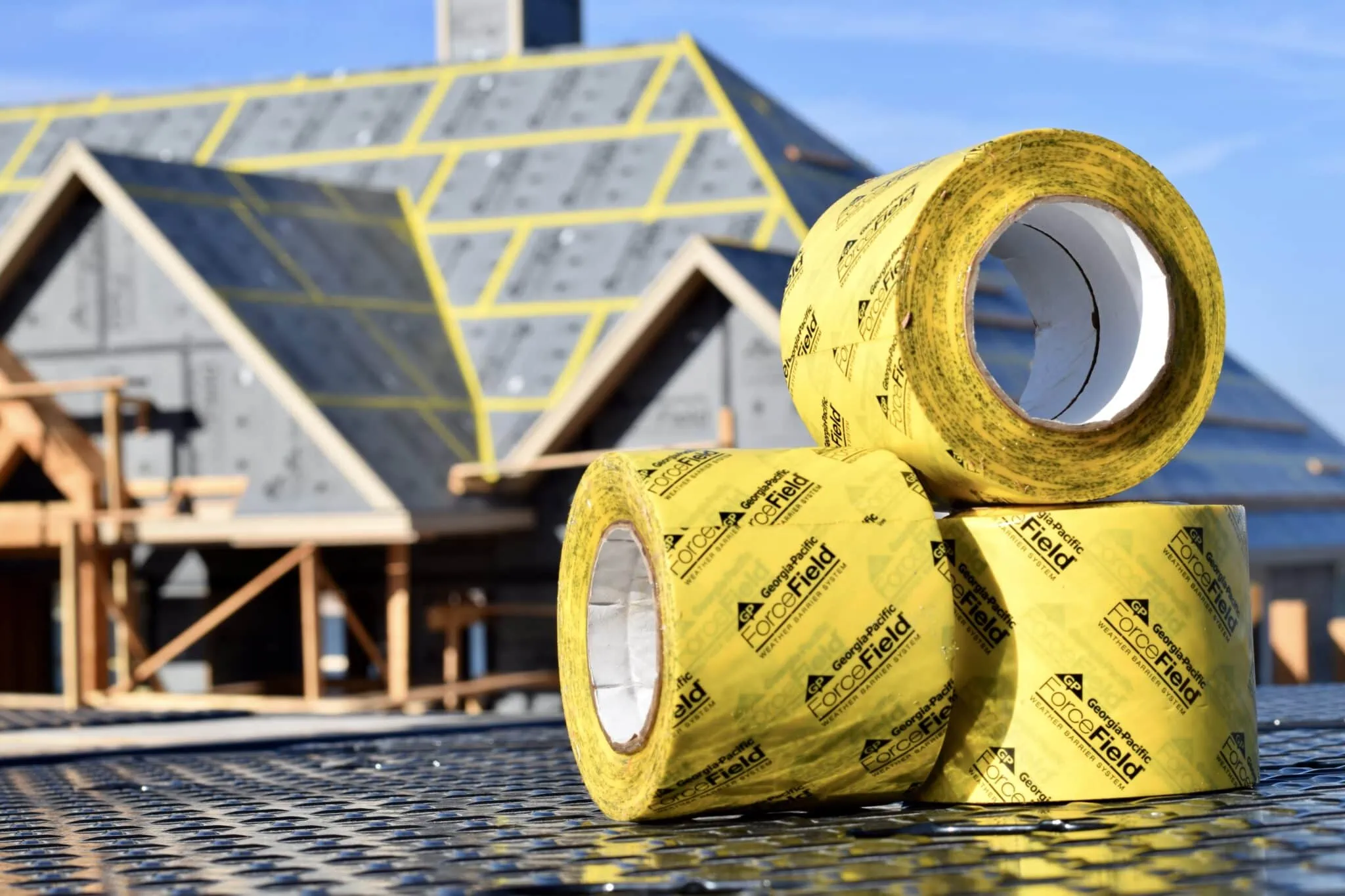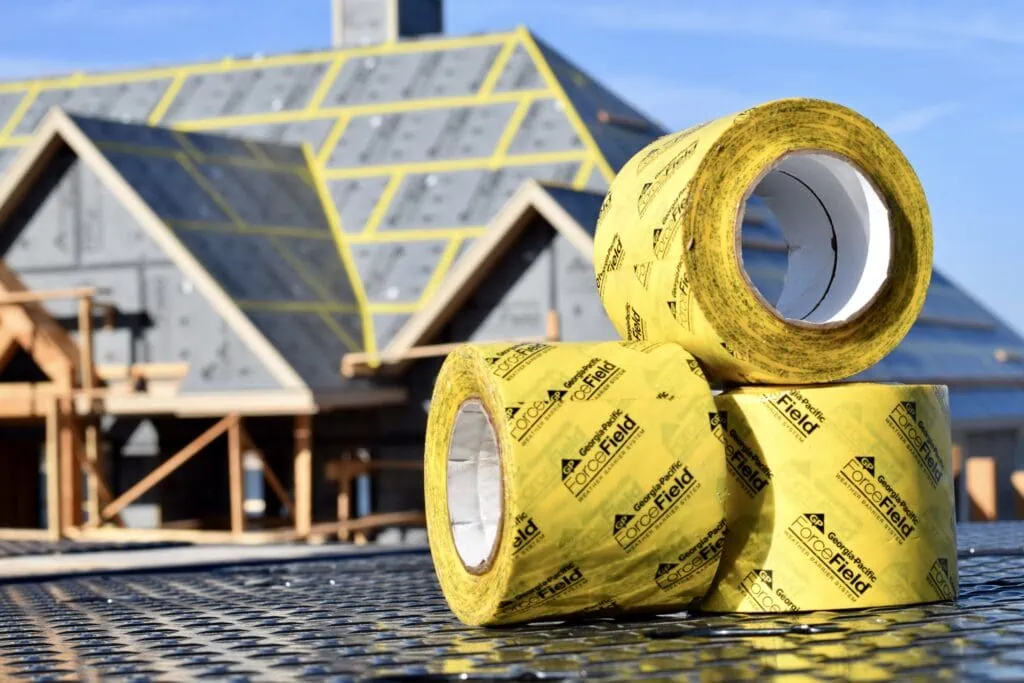 ForceField® Premium Tape is designed to seal joints and seams against air and moisture infiltration in walls and sloped roofs; conforms easily around curves and corners to provide excellent bonding to substrates; is AAMA 711-13 compliant for use as a flashing in rough openings; can be applied in temperatures as low as 20oF; and is compatible with many sealants. Additionally, the product offers a high-performance film with tear and impact resistance. For more info, go to:  ForceField® Premium Tape
Geneverse HomePower PRO Series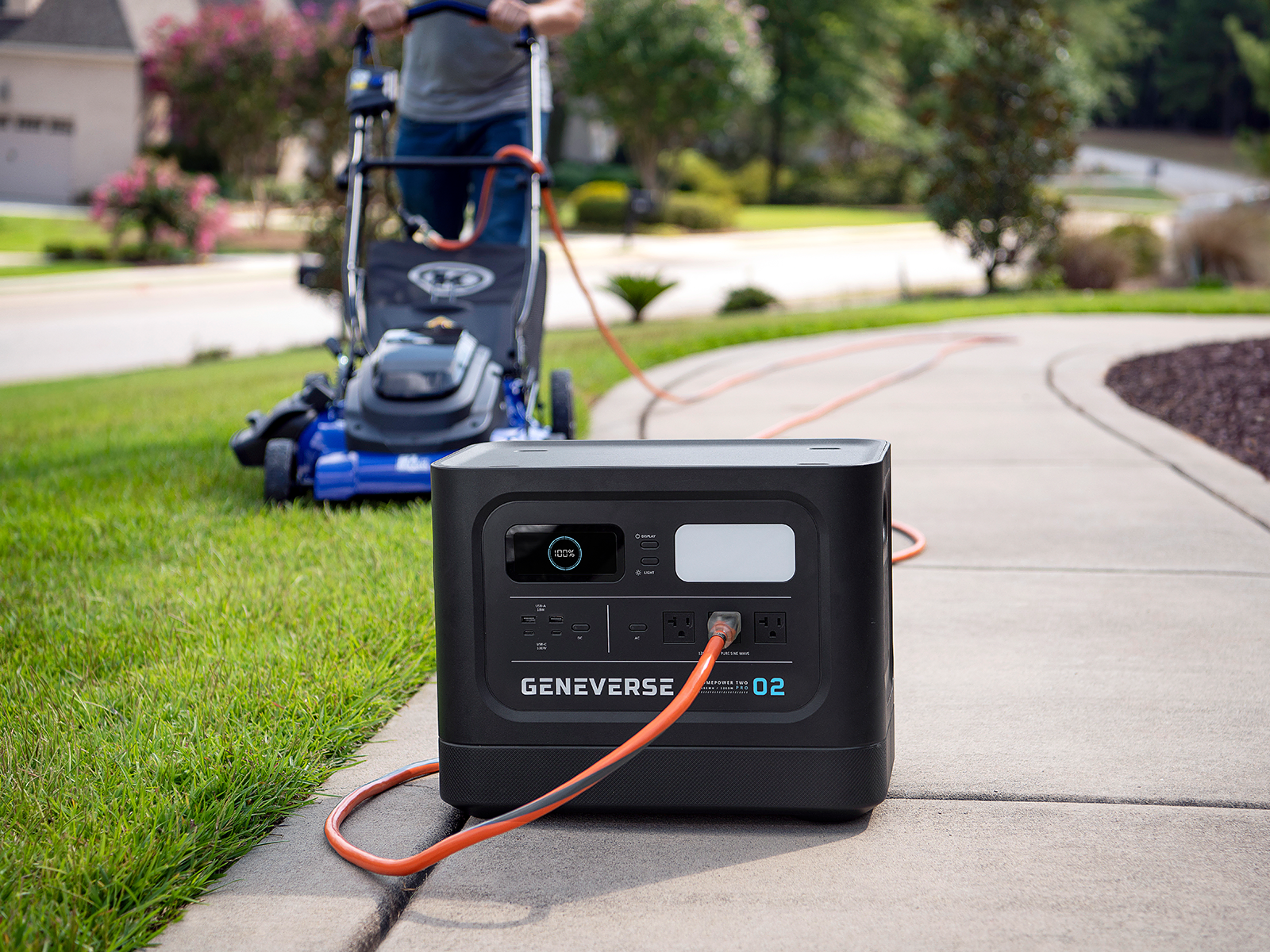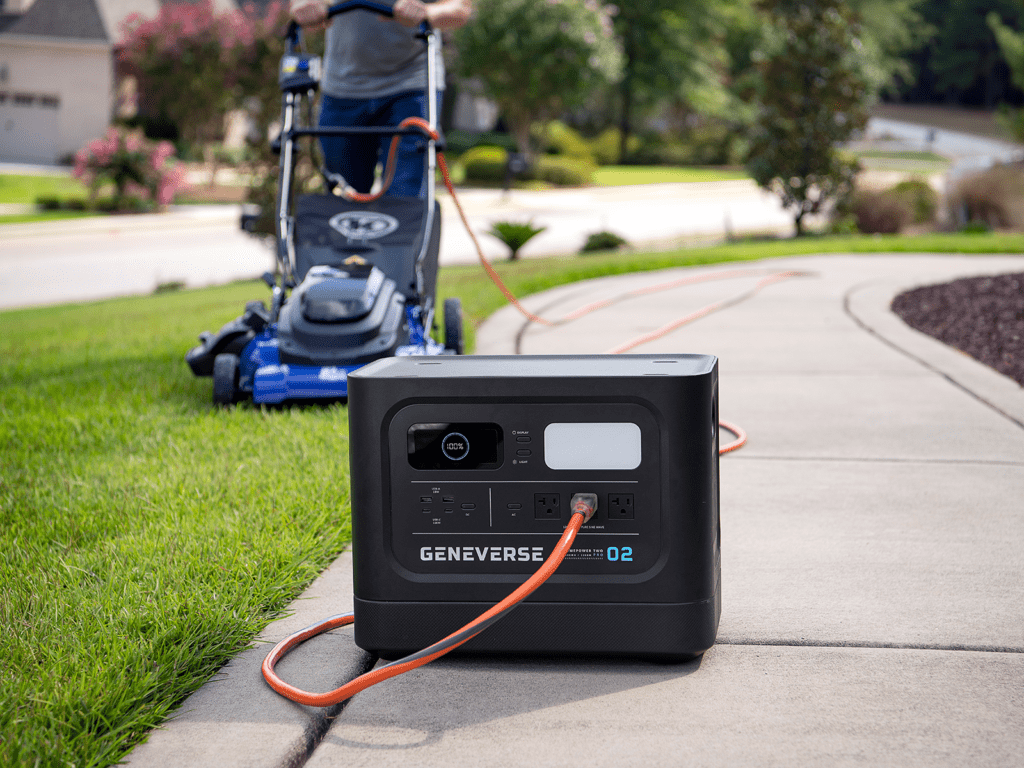 Geneverse is innovating the smart home space and redefining the generator industry with indoor-safe compact solar generators that deliver no-fuss power. With energy storage solutions suitable for a wide variety of circumstances, Geneverse aims to make your home energy usage smarter and more sustainable, and make an energy independent future available to all.
The HomePower PRO Series Solar Generators afford you access to high-output portable backup batteries capable of running 99% of home appliances and devices, some up to seven days on a single charge. And with the ability to recharge the PRO Series with solar panels (and at 6 times the speed of competing generators), users can enjoy sustainable energy-independence through any loss of power. For more news information, check out Geneverse.com
STINGER EXO Underlayment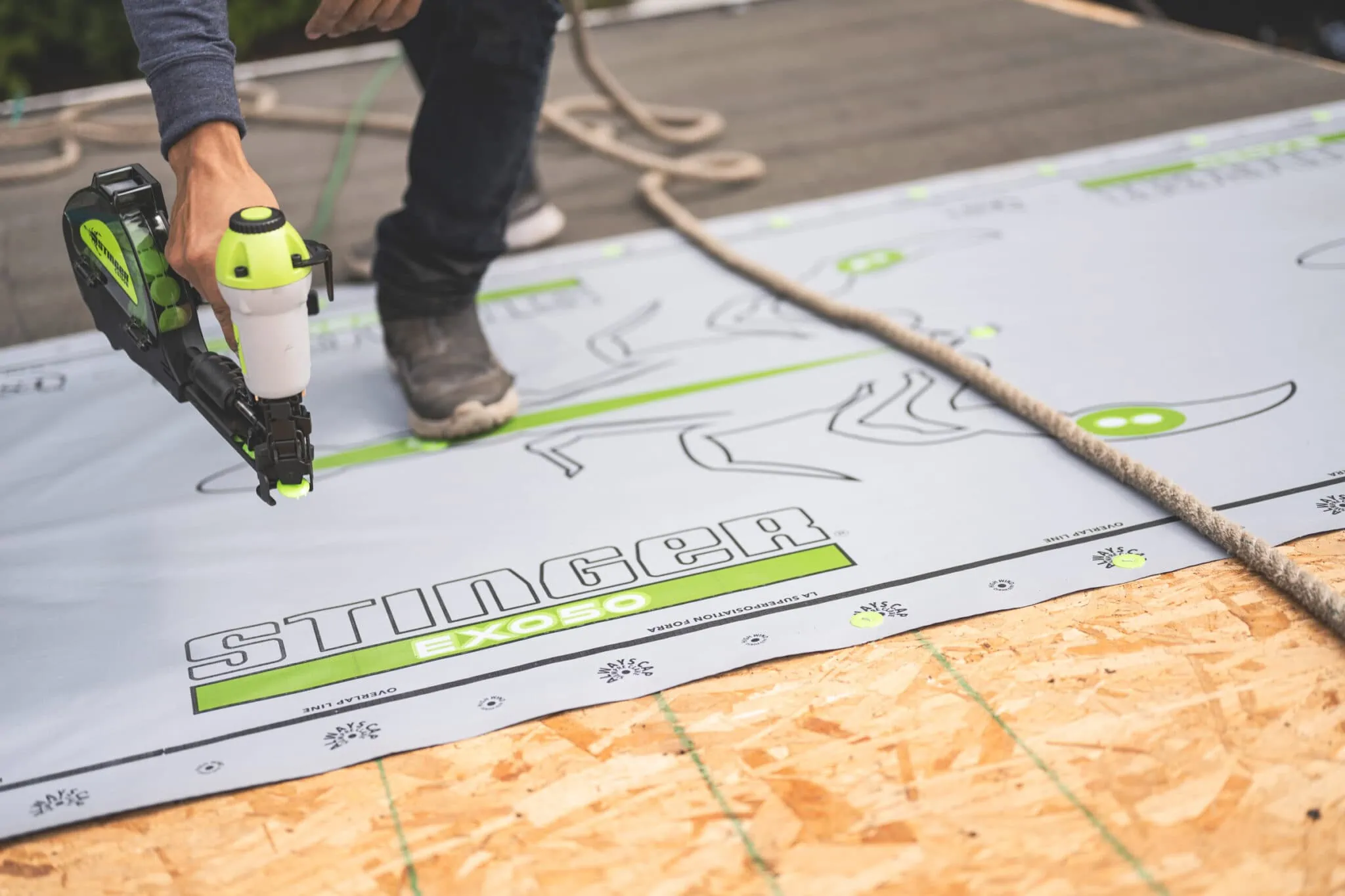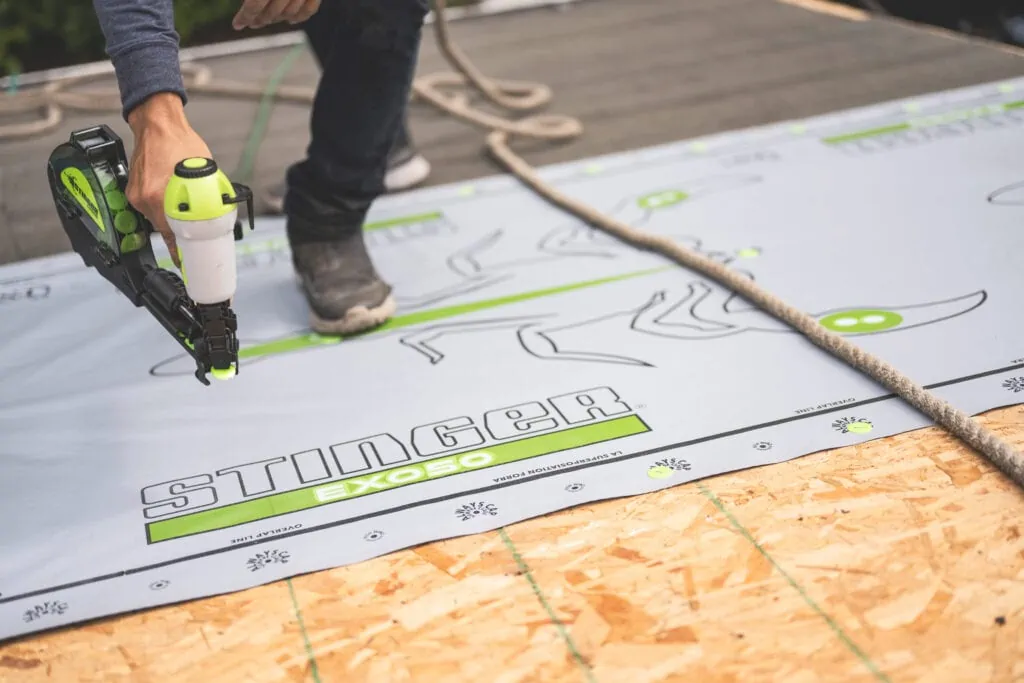 STINGER EXO Underlayment is a UV-resistant synthetic underlayment that can be exposed to the elements for up to six months. Manufactured with 100% synthetic woven fabric, EXO delivers high tear strength and proprietary non-skid additives for enhanced slip resistance for roofer safety. Featuring a preprinted nailing pattern and overlap lines to speed underlayment installations, EXO helps roofing crews complete more jobs in less time. STINGER EXO Underlayment features 25, 35 and 50 year warranties.
STINGER provides fasteners and tools that take roofing and sidewall projects from just another job to a job well done. The best practice for securing underlayment, roofing felt, and housewrap, STINGER technologies are designed for a variety of residential, commercial, and industrial applications. They are the roofing brand of National Nail Corp., headquartered in Grand Rapids, MI. Other National Nail brands include Pro-Fit® (packaged, bulk and collated fasteners) and CAMO® deck tools and fasteners.
Cedar Renditions™ Board & Batten Siding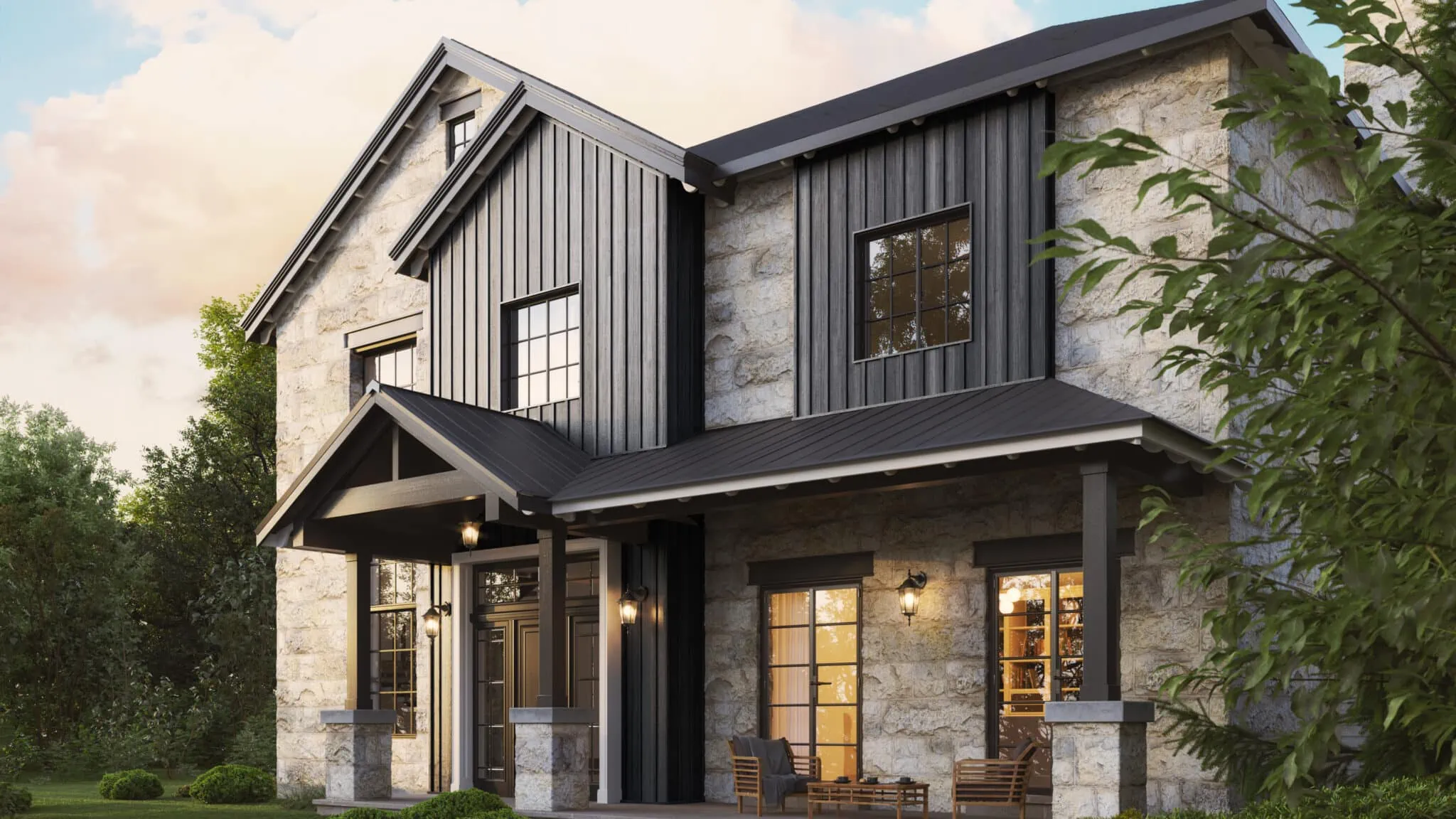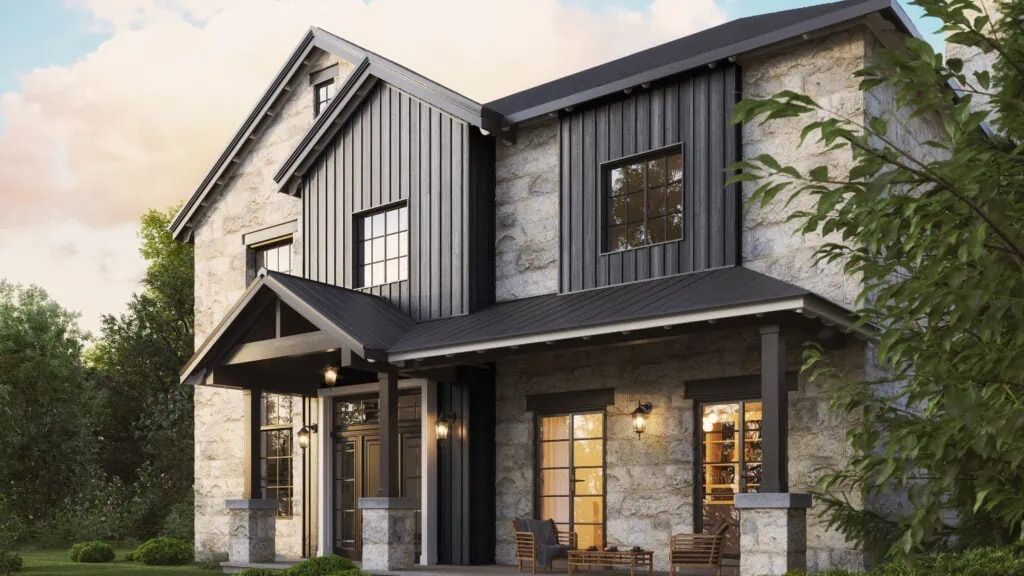 Westlake Royal Building Products™  has announced the addition of a Board & Batten siding profile to its award-winning Cedar Renditions™ by Royal® aluminum siding line.
The Cedar Renditions Board & Batten siding has a unique woodgrain look that can be used as an accent to enhance any exterior facade. The Board & Batten profile can also be a beautiful complement to the existing Cedar Renditions siding, together with the trim and accessories.
Cedar Renditions is a sleek and modern aluminum accent siding, which provides exceptional curb appeal without the maintenance or flammability issues of wood. In addition to offering a modern-looking, distinctive and unique appearance, Cedar Renditions offers several benefits:
Unique traditional woodgrains and premium multi-tonal woodgrain designs
Vertical siding alternative to complement a façade's design
PVDF paint technology in woodgrains for exceptional fade resistance and durability
Moisture proof
Easy to install
Non-flammable
Cedar Renditions by Royal is backed by a 25-year Prorated Limited Warranty and can be purchased through select distributors across the U.S. and Canada. For more information about product specifications and warranty terms, or to locate a distributor, visit https://royalbuildingproducts.com/cedarrenditions.