Spring is around the corner and that means it is time to get going on those home improvement projects you've been putting off. It also means it is time to get outdoors and get those outdoor areas looking great. Check out these Tools, Outdoor Power Equipment, and Building Materials that will help you get these tasks done so that you have plenty of time to enjoy the outdoors and bask in the glow of a job well done.
ProWood® Treated Lumber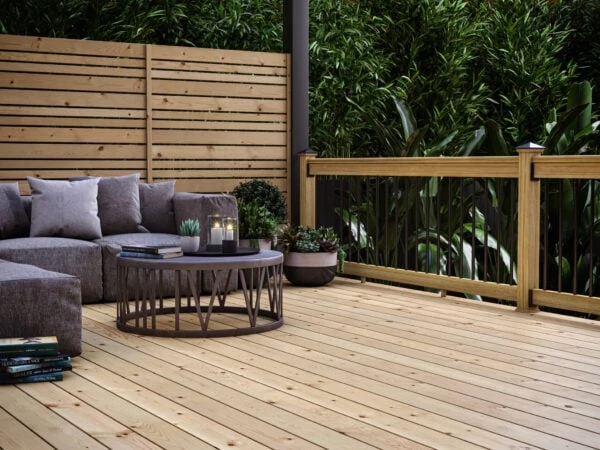 ProWood® Treated Lumber is the product of choice for pros and do-it-yourselfers. Our superior treatment methods surpass the industry standards of protection against termites, rot and decay. Our innovative treatment process utilizes micronized copper azole (MCA), making our treated lumber less corrosive, environmentally friendly and compatible with aluminum building products.
Boasting an Environmentally Preferable Product (EPP) status, you can feel confident in your choice of ProWood Treated Lumber for your next building project. Our unique ProWood MCA treated wood also has earned NGBS Green Certification; another great reason to feel confident in your choice of ProWood treated lumber products.
Ideal for use in any outdoor project, our treated lumber is less corrosive to fasteners and has a natural-wood appearance that will last much longer than other leading brands. Say "goodbye" to green deck boards!
ProWood offers a wide variety of pressure-treated products, such as sill plates, KDAT and color treated. All dimensional lumber products are building code compliant and offer a lifetime limited warranty against termite infestation and rot. Regardless of your building project, ProWood has a solution for you that is guaranteed to last time and wear and resist rot and decay.
For more info, go to prowoodlumber.com
DeckWise Hardwood Finishes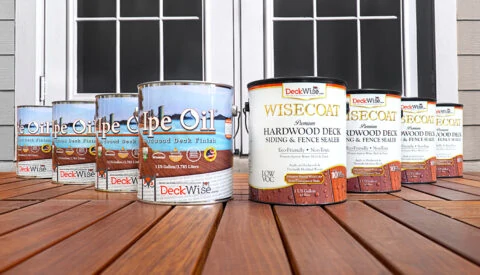 DeckWise® Hardwood Finishes are the perfect means to refresh and restore your deck or siding to its glory days. Ipe Oil® semi-transparent hardwood finish will bring out and restore the natural wood color of any hardwood, add protection harmful UV rays, and can add years to your hardwood lifespan with annual upkeep. While most wood finishes form a film on the surface of the wood, the low VOC Ipe Oil® penetrates into the hardwood grain and is not a surface film that will bubble, crack, or peel.
Looking for a water-based hardwood finish? Check out the DeckWise® WiseCoat® Premium Hardwood Deck, Siding & Fence Sealer which is also a semi-transparent wood finish. This unique formula absorbs deep into the wood at a molecular level, and protects hardwoods from premature aging and decay. Guaranteed to prevent excessive water accumulation below the wood surface for up to six (6) years on horizontal surfaces and up to ten (10) years on vertical surfaces.
To learn more about either of these two hardwood finishes, or any product offered by DeckWise®, head to www.DeckWise.com for product information and to find a dealer near you.
Greenworks Pro 60V AC/DC Wet / Dry Vacuum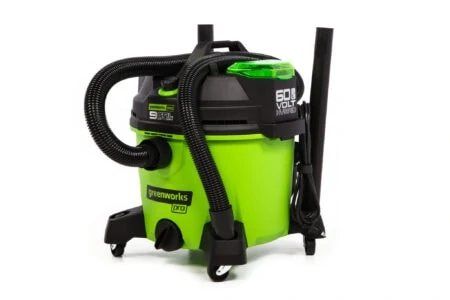 Experience maximum power and convenient portability with the Greenworks Pro 60V Wet / Dry Vacuum. Paired with any two 60V batteries (sold separately), this vacuum produces powerful air speeds up to 90 CFM and can be taken anywhere on any job site.
Experience maximum power with wind speeds up to 90 CFM and a runtime of up to 30 minutes
On board storage holds included 7 ft. x 1-7/8 in. hose, a crevice tool, a floor nozzle and a washable, cartridge style filter
Offers cordless freedom to use at any job site or corded option for prolonged use
Lightweight & convenient to transport at under 20 pounds
Built in drain provides an easy way to empty dirty liquids
Castors provide 360 degree movement
Compatible with any 60V battery; battery and charger sold separately
4 Year Limited Tool Warranty
For more info, visit Greenworks Tools
Trailhead decking: Affordable composite decking with a best-in-class warranty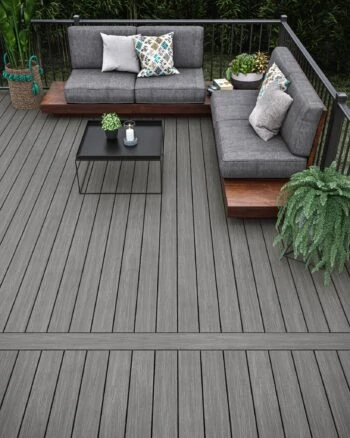 New Deckorators® TrailheadTM composite decking offers an entry-level, low-maintenance composite that does not sacrifice quality or peace of mind.
Trailhead makes composite decking more affordable for homeowners interested in trading up from wood decking. This entry-level wood-plastic composite (WPC) decking family has a target retail price of $2 per foot, closer than ever to the price of treated-lumber decking but without all the maintenance.
Deckorators backs the quality and durability of Trailhead with a best-in-class 25-year structural, 25-year stain-and-fade, 25-year removal-and-replacement warranty. Unique to Deckorators, the 25-year removal-and-replacement limited warranty covers the labor costs to remove and replace the product if it fails due to a manufacturing issue, giving homeowners unmatched peace of mind.
Trailhead is available in three colors — Ridgeline (gray), Pathway (brown) and Canyon (red brown) — with natural embossing and rugged undertones to complete the perfect combination of looks, performance and price.
Milwaukee Tool M12™ Radio + Charger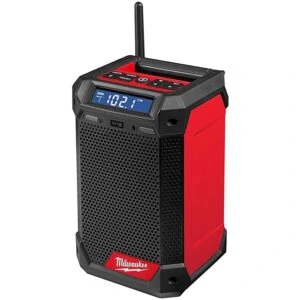 This new jobsite audio solution delivers unmatched versatility for its size, allowing users to charge up, hang up, and turn up the sound with a full range speaker, a tweeter, and multiple hanging options.
The first solution on the M12™ System with charging functionality, the M12™ Radio + Charger features a 12V DC port for quick, convenient charging of all M12™ batteries. Additionally, a 2.1 USB port delivers fast charging for electronic devices like mobile phones and tablets.
Its sleek design allows for various integrated hanging options to enhance the overall portability of the radio/charger so users can hang it up wherever they go. This includes a self-centering keyhole and a hollow handle for pass-through hanging capabilities on a variety of common jobsite materials.
A full range speaker and tweeter deliver clear mids and highs. From up to 100ft away, users can stream high definition music wirelessly via Bluetooth® connection from any electronic device. Additionally, when equipped with an M12™ REDLITHIUM™ CP2.0 Battery, the radio/charger can achieve more than 10 hours of continuous run-time.
Backed by legendary Milwaukee® durability, the new radio/charger is designed with an impact resistant exterior to protect the internal components and allow it to withstand tough conditions including drops and impacts. With an IP54 rating, it can also withstand water and debris without sacrificing sound quality.
The new M12™ Radio + Charger joins the M12™ Cordless System, the largest sub-compact system on the market, currently made up of more than 100 solutions. www.milwaukeetool.com
T-JAK Multi-Purpose Support Tool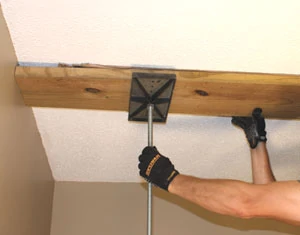 For homebuilders, remodelers, and do-it-yourselfers who've long needed a helping hand to precisely lift and hold heavy, awkward loads such as kitchen cabinets, ceiling drywall, crown moldings, tub surrounds, door/window headers, garage door openers, rafters and soffits, even decks and ductwork during installation, there's the T-JAK Multi-Purpose Support Tool by Patterson Avenue Tool Company, a leader in installation innovation.
Like having an extra pair of strong hands on site, the complete T-JAK support system quickly adjusts from 15" to 10' to raise and hold objects weighing up to 400 lbs. in place for installation with optional extensions and accessories.
For more info www.tjak.com
The Litheli 40V Grass Trimmer and Brush Cutter

The Litheli 40V Grass Trimmer and Brush Cutter is a decent helper when it comes to versatility. With 14′ swath and 0.080″ dual twist line bump feed at a speed up to 6000 RPM, you can clear out wild growth with great ease, be it around trees, corners or in pavement cracks. It has an enlarged trimmer guard so that you won't get spewed all over by slimy grass clippings.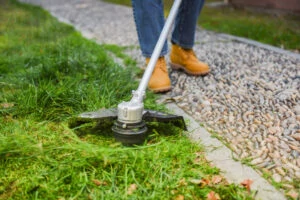 For thick shrubs and tall grass, the 10′ 3T blade makes perfect cut. To get precise trimming for different plants, you can choose from 0-6000RPM high mode and 0-4500RPM low mode, both of which support variable speed control, and this is more useful than commonly thought because, by applying suitable speed, it saves battery power and significantly increases runtime.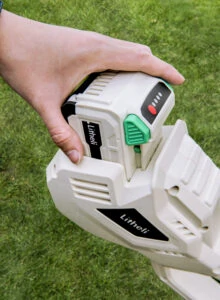 The trimmer features upgraded vibration-free brushless motor so that you won't get numb fingers after work. The tube is foldable, great for storage, and there is this auxiliary handle that you can slide and fix at desired place on the tube to give you the most comfortable grip position.
This Litheli 40V String Trimmer and Brush Cutter comes with a 2.0Ah Li-ion battery that is compatible with all Litheli 40V power tools. The whole lineup is available on Amazon.
Tool with battery included: The Litheli 40V Grass Trimmer and Brush Cutter
Wagner SprayTech FLEXiO® 4300 Paint Sprayer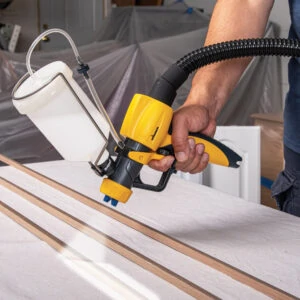 The FLEXiO 4300 is a versatile, all-project paint sprayer for completing a wide variety of indoor and outdoor projects ranging from crafts, furniture, cabinets and trim, to larger projects like interior walls, decks, siding and fences.
Featuring Wagner's powerful X-Boost turbine, the FLEXiO 4300 applies unthinned latex or oil-based paints, primers, paint-and-primer-in-one coatings, stains, lacquers, urethane clear coats and sealers. It includes two spray nozzle assemblies for tackling countless projects.
The FLEXIO 4300 will apply paint and other coatings up to 12 times faster than a brush or roller, and cleanup is fast and easy. It has adjustable settings for material flow, pattern direction and width, and air power, giving users complete control for a variety of projects. A turbine base keeps the weight on the ground, not in the user's hand, which increases mobility and reduces fatigue when working on larger projects. A convenient storage bag with handles holds the nozzle assemblies and hose until the next project.
More information about the FLEXiO 4300 is here and a brief video is here. The sprayer is available exclusively at Home Depot and www.homedepot.com. MSRP is $199.99.
Greenworks Pro 60V Backpack Blower
The Greenworks Pro 60V Backpack Blower is compact, lightweight, and sweeps away leaves and debris with ease. It offers quiet, on-demand power with a variable-speed trigger. Expect up to 80 minutes of run time with a fully charged 5Ah battery.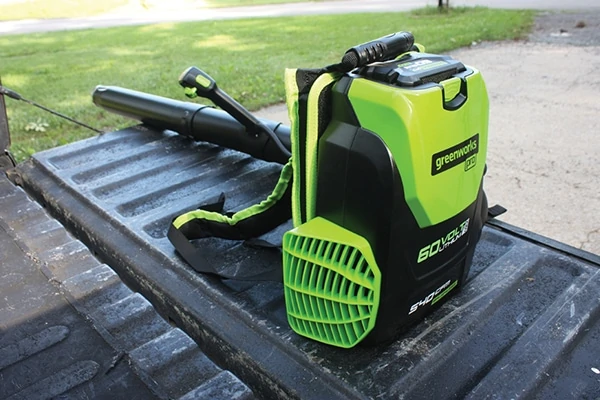 Made with medium/heavy duty-construction and materials, this blower features a high-efficiency brushless motors for long-lasting, low-maintenance reliability. And as long as you keep a battery charged, it is at the ready for grab-and-go convenience.  The Greenworks Pro tools have met and exceeded our expectations for cordless lawn tools, and you can pick them up online at www.greenworkstools.com 
WiseBond Epoxy Systems

As resin art and epoxy river tables continue to climb in popularity, WiseBond™ stands out as an industry leader with high clarity, non-yellowing UV stability, and a variety of available products for every need.
WiseBond™ offers three epoxy formulas: Bar & Table Top kits for flood coats, Deep Pour™ epoxy kits for 2" single river table pouring, and Quick Set live edge epoxy for a fast cure to coat and crack filling projects. Other offerings are epoxy colorants ranging from mica powders, to transparent alcohol inks, to opaque pigments, to amazing color shifting powders.
WiseBond™ offers easy online ordering on their website with quick UPS shipping, Dealer set up and pricing, bulk ordering for heavy epoxy users, and multi-gallon kit bundles. www.WiseBond.com
Armstrong-Clark Wood Stains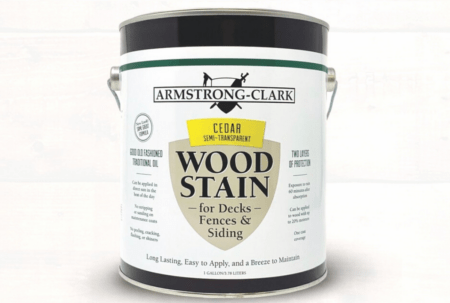 Armstrong's deck and siding wood stain has nondrying conditioning oils that separate from the drying side of the formula. These oils penetrate deep into the deck or siding wood fiber where the wood's natural oils used to be. This process rejuvenates the wood. The drying oils stay at the surface, lock in the conditioning oils and create a dry to the touch barrier. Armstrong's deck and siding wood stain formulas also contain vegetable oils, transparent oxide pigments, water repellents, mildewcide, and solvent.
Quality is what Armstrong-Clark brings to you. Backed by 7 generations of oil-based coatings experience, coupled with modern technology, Armstrong-Clark can meet and exceed your need for oil based wood coatings. ArmClark.com
John Deere Residential Zero-Turn Mowers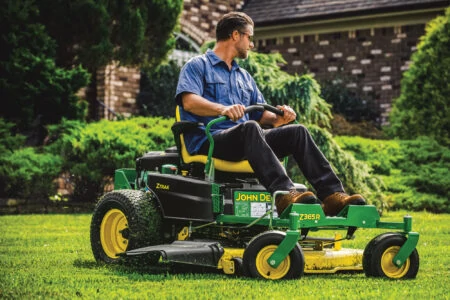 John Deere has recently launched its new portfolio of  2021 Zero-Turn Mowers, which includes the all-new Z500 Series and the introduction of the Z365R. These Zero-Turn mowers offer homeowners ease-of-use, increased power, new performance-focused features, and convenient solutions for a wide range of residential lawn care projects.
The all-new 2021 Z500 Series is designed specifically for customers with large acreage properties that need to get the job done quickly and want a great looking lawn. Plus, they can now do it in style and comfort with a number of high-spec features. The Z500 Series includes the Z515E, Z530M, Z530R, and Z545R Zero-Turn mower models. For increased performance, safety, and comfort, this line offers 48-inch, 54-inch, and 60-inch Accel Deep™ or High-Capacity mower deck options and a foldable ROPS. The R series models come standard with the new 22.5-inch automotive styled, cut and sewn seat with armrest and Comfort Glide™ technology, which protects owners from jarring while mowing and provides an enhanced ride quality. New product characteristics include a Kawasaki or EFI engine on select models, a digital fuel gauge, a phone charging port, and enhanced LED lighting. An extensive list of attachments and optional extras are also available, including the MulchControl™ kit, toolbox, material collection system, yard tool holder, trash bin, string trimmer mount, foot pegs, and a canopy for protection from the elements.
The all new Z365R is equipped with a 24 horsepower, V-twin John Deere ELS engine, and boasts two John Deere industry-exclusives that come standard on the Z365R: The Easy Change™ 30-Second Oil Change System and MulchControl™, along with rubber floor mats, a foot lift and premium handlebars. This model also includes a 48-inch triple blade Accel Deep™ mower deck, as well as a heavy-duty dual Hydro-Gear® transmission with a maximum speed of 7-mph.
The all new Z365R and Z500 Series models provide property owners with the power, performance, and durability that's needed when maintaining large properties. Operator comfort was top-of-mind when designing these models.
Consumers will feel confident with a John Deere 2-year/120-hour, 4-year/300-hour, or 4-year/500-hour bumper-to-bumper warranty, local dealer support, and a 10-point pre-delivery inspection prior to sale for each of these units. These Zero-Turn Mowers can be purchased at Deere.com or at any John Deere dealer. Select models can also be found at Lowe's and The Home Depot. Pricing ranges from $3,399 to $6,299.
To learn more about the new 2021 John Deere Zero-Turn mower model updates, as well as the brand's complete product offering, please visit JohnDeere.com or contact your local John Deere dealer. To learn more about John Deere's exclusive savings and special offers, please visit John Deere Rewards
Scepter™ Military Water Cans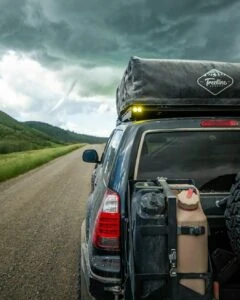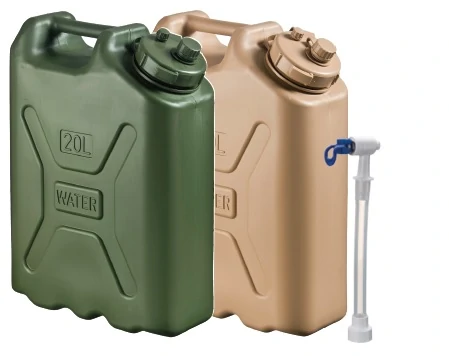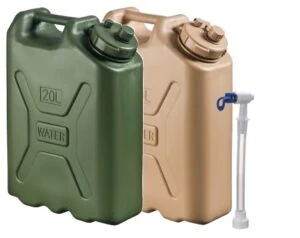 Whether you're getting ready for off-roading trips or preparing your home for upcoming bad weather, Scepter™ Military Water Cans should be on your "must have" list. Used for more than 30 years by NATO allied forces in the field, these sturdy containers are now available for consumer use.
Made from rugged high-density polyethylene, the 20-liter (5-gallon) Military Water Cans are BPA free, which keeps chemicals, odors and tastes out of your water. The corrosion- and fungus-resistant containers keep water clean and safe. The best-in-class water cans also withstand extreme weather conditions.
The easy-to-carry Military Water Cans can empty up to five gallons of water in under seven seconds through the four-inch wide cap opening. There's also an optional dispenser spout for when needing to slowly fill up a cup or small bottle. Containers are available in American Sand and American Green colors.
Made in North America, Scepter Military Water Cans are available from Amazon, Walmart®, Grainger®, Tech Supply and Services, Bottom Line Military Sales, Lexington Container Company, DS Tactical and JerryCan.ee. Scepter also makes a full line of fuel containers. Visit www.scepter.com for more information.