TimberTech Tropical Collection
TimberTech's new re-designed Tropical collection features rich colors and textures inspired by beautiful, reclaimed wood.
In recent independent consumer testing, the new Tropical Collection colors were preferred nearly 4:1 over the competition. Designed to provide builders and homeowners with best-in-class finishes, the Tropical Collection showcases a stunning array of color options, including Antique Palm, Caribbean Redwood, Antigua Gold, and Amazon Mist, a contemporary mid-tone gray with warm undertones of soft blonde and deep brown. TimberTech decking is the only premium wood composite decking that is capped with a protective polymer on all four sides. This means that even the board's back side resists staining, rotting, cracking and moisture absorption. All TimberTech decking is highly durable, easy to maintain, and comes with a 25-Year Limited Residential Warranty and 25-Year Fade & Stain Limited Warranty. Visit www.timbertech.com.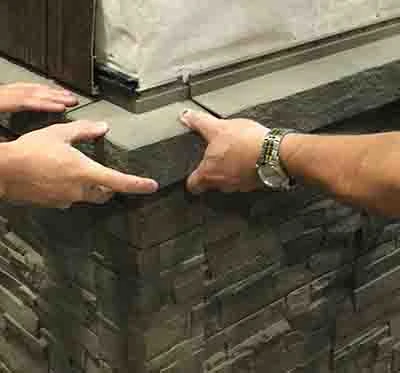 NovikStone Dry Stack Stone Inside/Outside Corner
Novik is a premier manufacturer of shakes, stones and accessory products that replicate the natural beauty and texture of wood and stone materials. The company now offers a convenient way to offset the luxurious look of its NovikStone Dry Stack product with a unique, multi-functional inside-outside corner. NovikStone is a natural-looking stone product that offers easy installation and is impervious to moisture; therefore, perfect for ground contact. NovikStone products create the same intricate depth and shadow lines of natural stone. Novik's Dry Stack Stone offers the sophisticated detail of precision-laid dry stack stone, creating a modern look for countless applications. The inside and outside corner easily installs together in both directions, offering the perfectly matched look of the Dry Stack Stone, with the versatility to navigate both the inside and outside corners of any project. Visit www.novik.com.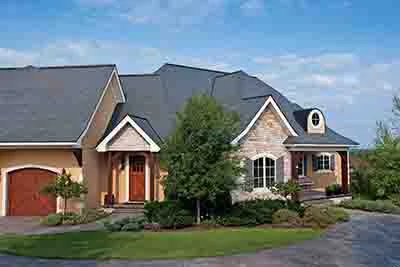 DaVinci Roofscapes Slate Tiles with Enhanced Profile Design
Following the successful introduction of a new Single-Width Slate 12-inch tile with an enhanced profile in early 2015, DaVinci Roofscapes now offers the more realistic profiles on the company's Multi-Width Slate and Bellaforté Slate polymer roofing tiles. All three durable slate composite roofing profiles now boast a truly authentic quarried look, with more realistic profiles that accurately replicate real slate. Deeper impressions in the tiles make them appear thicker, even though they're the same weight as the previous tiles. Low-maintenance slate tiles from DaVinci resist algae and moss growth, come in 50 standard colors and are rated for installation in areas experiencing high winds, hail and wildfires. DaVinci Multi-Width Slate tiles come in five different widths, from 12 to 6 inches, and are available in a number of different color blends. Single-Width Slate and Bellaforté Slate tiles from DaVinci are available in a 12-in. tile width, also in a variety of color blends. Visit www.davinciroofscapes.com.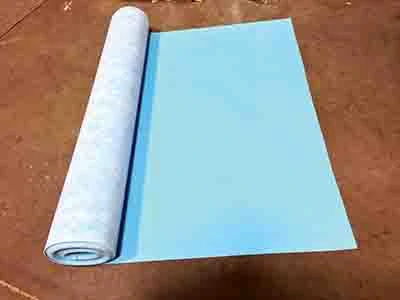 Sound Buffer
MP Global Products introduces Sound Buffer, a high-performing universal acoustic underlayment made from 100-percent virgin latex rubber for use under luxury vinyl, laminate, engineered wood and hardwood flooring. It can be floated, nailed, stapled, or single- or double glued. Providing excellent value, the competitively priced Sound Buffer has strong physical properties including 1.2mm thickness, a density of 25 lb/ft3, and a compression set of 16 percent—a carefully engineered combination that helps minimize impressions and indentations that can occur with luxury vinyl flooring. It also has a thermal resistance of 0.205, anti-microbial properties, and excellent sound-reduction ratings. Visit www.mpglobalproducts.com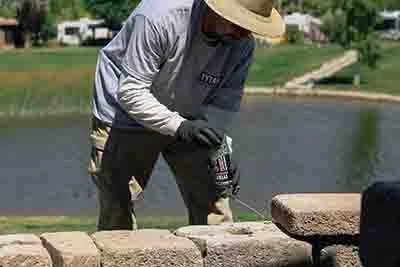 TYTAN Outdoor & Landscape High Yield Adhesive
The new TYTAN Outdoor & Landscape High Yield Adhesive makes bonding and sealing landscape block wall-top caps fast and easy. It features a revolutionary polyurethane collapsing gel adhesive technology that provides superior yield, strength and gap-filling properties compared to leading traditional landscape adhesives. The polyurethane technology can withstand extreme movements, traffic and weathering without losing adhesion. It is naturally water resistant, extremely strong, and benefits from wet blocks due to the moisture-curing properties of polyurethane. It is so strong that it can withstand the vibration and drilling when a fence post is attached to the top cap. In short, it is an ideal solution for securing the top cap on a retaining wall. This new adhesive dispenses like a foam, but collapses into a gel, and then re-expands to fill gaps. This is an important benefit, as water pooling between blocks in a retaining wall can cause considerable damage. Because of its "high yield" formulation, one 12-oz. can replace one case of traditional 10-oz. landscape block adhesive. When used as directed, one can's capacity is 90 linear feet.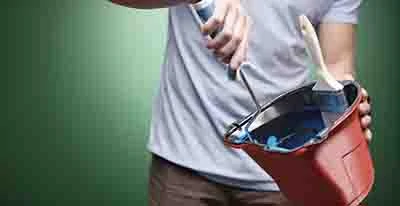 HANDy Pro Pail
The new HANDy Pro Pail is designed to accommodate up to a 6.5-in. mini-roller or 3-in. paintbrush and will hold more than a quart of paint or stain. To deter hand fatigue for painters tackling tough projects, the new HANDy Pro Pail includes a comfortable adjustable strap, as well as a handle rest for a mini-roller or paintbrush. Like many of Bercom's popular painting accessories, the HANDy Pro Pail has a custom-fit liner available for purchase. Manufactured in the United States from 100-percent recycled materials, HANDy Pro Pail Liners are solvent-resistant to allow painting contractors to work with any paint or stain. The liners make color changes a breeze while eliminating unnecessary cleanup time. Visit www.bercomincorporated.com.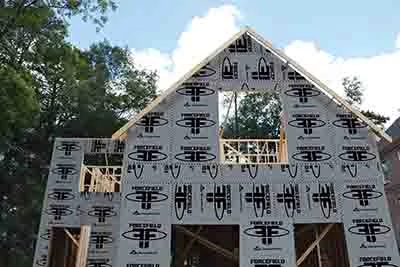 ForceField Air and Water Barrier System
Introduced by Georgia-Pacific at IBS 2016, the ForceField Air and Water Barrier System is designed to keep potentially harmful water out of a structure during construction (and for the life of the building). ForceField consists of engineered wood sheathing panels laminated with a proprietary air and water barrier. Once ForceField wall sheathing is installed on a structure, the panel joints are taped with ForceField seam tape, creating an integrated air and water barrier system and eliminating the need for house wrap. The seam tape helps prevent air infiltration and leaks. ForceField panels are installed like standard plywood or OSB sheathing panels. Perfect for residential or light commercial applications, ForceField panels are available in 7/16 category thickness, and sizes of 4×8, 4×9, and 4×10. ForceField comes with a lifetime limited warranty for the homeowner and a two-year pre-installation warranty for the builder. Visit https://buildgp.com/forcefield/.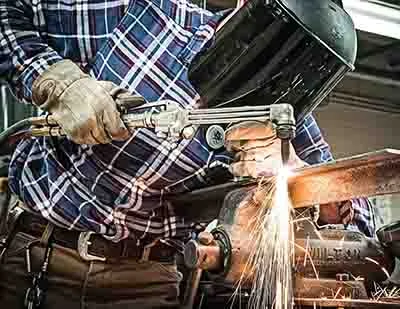 Wilton American-Made Vises Celebrates 75th Anniversary
This year, Wilton celebrates its 75th anniversary and its American-made Bullet Vise. In 1941, company founder Hugh W. Vogl designed a 4-in. machinists' vise shaped like a bullet. The patented American-made Wilton Bullet Vise features a fully-enclosed design which keeps lubrication in and contaminants out for smooth operation. The horizontal spindle nut creates an even central pull, which eliminates dead motion and unnatural strain on the nut. This safe, durable, long-lasting vise was considered a leader in its class. Today, the Wilton Bullet Vise is still proudly made in the U.S. and available in several configurations and sizes, maintaining the same high-quality, structural integrity that it did in 1941. The Wilton Bullet Vise continues to be a mainstay in most manufacturing facilities throughout the U.S. These vises are used routinely in the automotive, construction, metal fabrication, service and MRO, tradesmen and utility industries. Wilton will honor the brand throughout the year with promotions and giveaways taking place through social media and the company's website, www.wiltontools.com.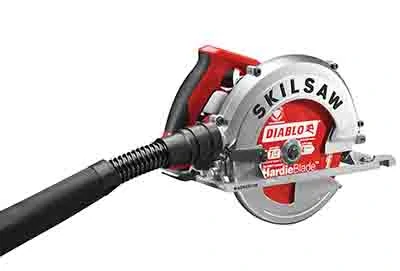 Skilsaw Sidewinder Saw for Fiber Cement
Cutting fiber cement material can be tough on both the user and their saw. The Skilsaw 7-1/4 in. Sidewinder Circular Saw for Fiber Cement is not only engineered with optimal power for greater efficiency on the jobsite, but also funnels harmful silica dust away from the tool motor for a longer life and a cleaner work space. What's more, the saw is designed with the same high standards of every Skilsaw to ensure maximum performance and durability for pros. The saw includes a Diablo fiber cement blade (SPT67FMD-22) or a Skilsaw blade (SPT67FMD-01) and features a unique dust-collection system that includes a blade guard extension and dust channel that funnels dust into the included vacuum hose, where it's then collected in a jobsite vac. The saw's no-mar cord and hose sleeve keeps these items protected from the cutting surface and makes handling the tool more convenient so users can focus on the job at hand. Visit www.skilsaw.com.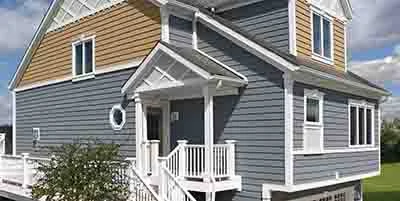 AZEK Siding
AZEK's newest product line is advanced polymer composite siding made from a state-of-the-art, proprietary formula. The new AZEK Siding is lighter and stronger than the competition. Constructed with reinforced polymer composite, this patent-pending design offers best-in-class installation, integrated water management, superior aesthetics and durability. AZEK Siding weighs up to 40 percent less than most fiber cement siding. At just over six pounds per board, this makes it easy for installers to handle and transport—even with a one-man crew. AZEK's siding is an ultralight 12-foot long board designed to offer hands-free mobility when fastening and does not need additional installers or clips, special tools or blades. Gravity Lock Technology increases the speed of the installation and ensures that each piece is locked in place. Three pre-finished colors are available along with a primed option that can be customized onsite. All finished colors are chemically bonded to planks for enhanced performance that will look rich for years.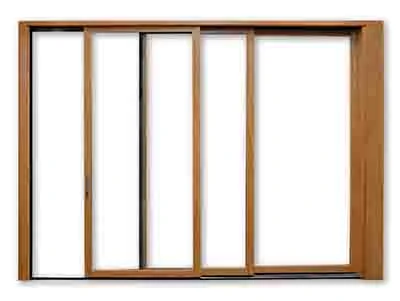 Weather Shield Multi-Slide Door
Expanding its already broad selection of sliding and hinged doors, Weather Shield Windows & Doors has introduced its new multi-slide door in the Premium Series and the Contemporary Collection to accommodate openings as large 50 feet wide and 10 feet tall in high-end custom homes. The new multi-slide door is available in single and bi-parting configurations, and a 90-degree corner configuration, and can either nest at the end of the track or recess manually or with the push of a button inside a wall cavity for full-width passage. Available in the Premium Series or the Contemporary Collection (5-1/8- or 3-1/4-in. bottom rail), the multi-slide door has an extruded aluminum clad exterior and wood interior. It features a standard or high-performance sill, and corrosion-resistant adjustable rollers. The flush handle is available in brushed nickel, oil-rubbed bronze and black. The automated, recessing door configuration can be controlled by a discreet push-button panel on the wall or can be connected to most smart-home systems, including Wink, Z-Wave and others. The system also includes sensors to prevent the door from closing on a person or object. Visit weathershield.com.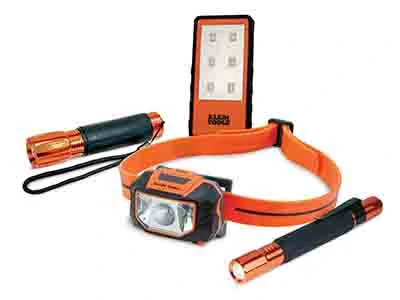 Klein Electrician's Headlamp
Klein Tools launched its new Illumination line, including a headlamp (No. 56220) designed specifically for electricians. It features an anti-slip silicone strap that comes pre-adjusted to fit a hard hat. The lamp has a 45-degree tilt, and can be used in spotlight mode (150 lumens, six run hours) or floodlight mode (50 lumens, 10 run hours). It is also impact and water-resistant. Most headlamps used on jobsites now are designed for activities like camping and hunting. They often include extra features like colored LED's or strobe lights that electricians don't use. Klein designed this one to include essential features used daily by electricians and uniquely secured it with a silicone strap which stays put and won't stretch out. Visit www.kleintools.com.