By Larry Walton
Making Machines Ready for the Long, Cold Winter
Those who attended the Olympic games in London may remember it differently, but we had a hot summer in the United States, which makes it hard to believe a cold winter is just around the corner.
Winter can be tough on a vehicle. Seemingly unlimited supplies of rain, fog and snow are matched with limited daylight hours, traction shortages and reduced visibility. Tire pressures drop, oil gets thick, salt accumulates and roads get slippery. We need our wipers to wipe, our lights to light and our antifreeze to function.
In short, most of us need to get our vehicles ready for winter. All of the regular maintenance procedures apply. General maintenance is very important when a disabled vehicle can be the beginnings of a survival adventure.
Make sure, therefore, that your oil changes, tire pressures, air filter, fuel filter and coolant levels are current. Depending on your mileage, you may be due for some of the longer term items such as injectors, plugs, igniters, shocks, transmission service and what-ever else your owner's manual indicates for the current stage of your vehicle's life.
Traction
But winter adds some twists to the maintenance plot. Lower temperatures, for example, drop air pressure readings at a time when tire condition and traction are critical. In addition to making sure pressures and tread depths are in spec, consider switching to a true winter tire.
Dwellers of the North already know that studded tires are the way to go when conditions get really slippery. Last winter I tested a set of studded Nokian Hakkapeliitta LT tires, which have a well-deserved reputation as one of the best snow tires in the world. The tires preformed quite well on the packed snow and ice we encounter in the Pacific Northwest.
Studless snow tires, such as Bridgestone's Blizzak, are another option, especially for those who only occasionally see snow and ice. These DOT-approved snow tires are made of softer tread compounds and have lots of siping for added grip in ice and snow. Studless tires are better on dry pavement and are easier on the road surface than are studs.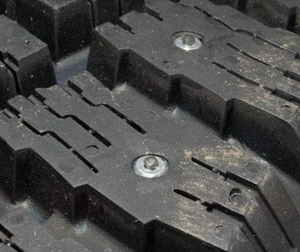 Four-wheel drive also enhances traction and is great to have for most winter road conditions. Make sure all the drivers in the family understand the operation of the transfer case, hubs and switches. Provide the proper cautions about diff lockers, if your rig is so equipped. Test your four-wheel drive system ahead of time if it's rarely used.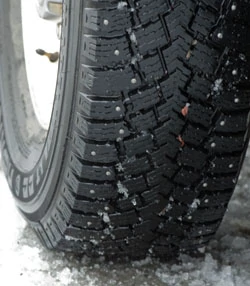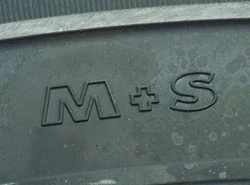 Another traction option is tire chains. Be sure to find a set designed to work on your tires without causing tire damage.
Any drivers in the family that may need to use the chains should have practice putting them on and properly adjusting chain tension.
Getting Started
Batteries need more attention in winter. They don't like temperature extremes. When cold they can produce less power at the very time when the engine is harder to start. Diesels are particularly hard to start when cold. So make sure your battery is in good shape before winter sets in.
Also hard to start is any vehicle with a cracked block from frozen coolant. Check and/or change the engine coolant in your vehicle to make sure it has the proper antifreeze levels.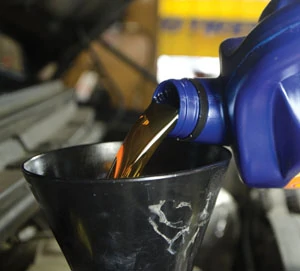 One of the reasons that engines are harder to start in cold temperatures is because oil gets thicker when temperature drops. You can counteract this tendency by using oil with lower viscosity grades. Check your owner's manual for the proper range to match the temperatures.
Diesel owners may want to consider switching to a synthetic motor oil such as Rotella T, which improves cold-weather performance while providing excellent high-temperature wear protection. Exceptional cold-weather flow properties really help with cold starts.
Winter Eyes
Wiper blades have about a one-year life expectancy. UV exposure, being frozen to the windshield and wiping off mud splatters all speed the degradation of the blades.
An aftermarket frame and blade make for quick and easy installation. Rain-X Latitude, for example, can easily be installed on wiper arms with J-hook, side pins, bayonet or pin-and-holder connectors.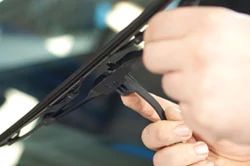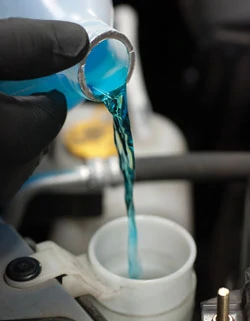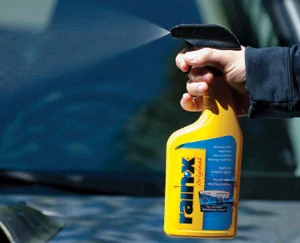 Don't forget the wiper fluid, which needs to be temperature rated to levels you expect to encounter in your travels.
Seeing and being seen is greatly improved through the addition of auxiliary lights. We not only face rain and fog, but the days and nights are longer requiring us to drive more hours in the dark. Adding driving lights and fog lights to your vehicle can make a big difference to improve vision, reaction times and stopping distance.
Check your owner's manual for a section on winter driving. Above all, be prepared.