By Tom Matthews
Power tools are big, noisy and fun, but it's often the smaller tools that get the big jobs accomplished. Check out this collection of crucial items for tackling the repair and improvement projects around your home.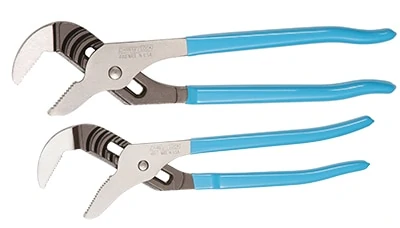 Channellock Tongue-and-Groove Pliers
The 440 12-in. Straight Jaw Tongue-and-Groove plier made by Channellock is the tool every tradesman or serious DIY'er needs in their toolbox. The plier is built to last with a PermaLock fastener, eliminating nut and bolt failure, and has patented reinforced edges to minimize stress breakage. The angled, laser heat-treated teeth provide a better, longer lasting grip. It's versatile, strong and durable enough to pass down from generation to generation. Auto aficionados love Channellock's 460 16.5-in. Straight Jaw Tongue-and-Groove Plier, whether it's used for tinkering on a classic car or keeping the family minivan in top performing condition.
Both pliers are fiercely made in Meadville, Pennsylvania, and feature the famous Channellock BLUE grips for comfort. Visit www.channellock.com.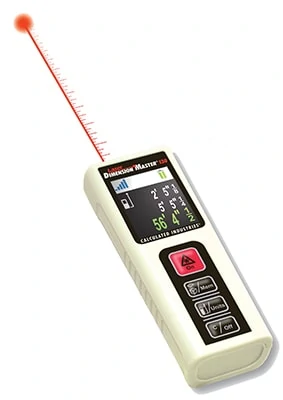 Laser Dimension Master 130
Laser Dimension Master 130 is a one-person laser measuring tool for distances, areas and volumes. It is easier and faster to use than a tape measure and fits easily in your hand, pocket or tool belt. Measure up to 130 Feet with accuracy of 1/8-in. or better over the entire range. Its small size makes it easy to use in hard-to-access areas, but the large, bright, color display is easy to read. Measure distances in feet-inches, decimal feet, inches or meters. Visit www.calculated.com.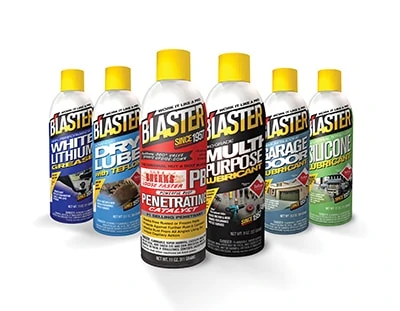 B'laster Lubricants
From the makers of PB B'laster, the top-selling penetrant since 1957, B'laster products are made in the USA, and each is formulated for specific applications in and around the house. The company's flagship product, PB B'laster, is ideal for breaking free rusted or frozen parts. B'laster Multi-Purpose Pro-Grade Lubricant is the most versatile tool in the box, an excellent lubricant for daily tasks such as squeaky door hinges or sliding door tracks. For the more stubborn tasks at hand, use B'laster Industrial Strength Silicone Lubricant, which is formulated for long-lasting lubrication and won't accumulate dust and dirt. B'laster High-Performance White Lithium Grease is a pro favorite for trailer hitches and hood latches because it stays put and doesn't run like competitor brands.  Recently formulated with Teflon flouropolymer, B'laster Dry Lube protects surfaces and is the preferred choice for wood drawers and saw blades. And don't forget about B'laster Premium Silicone Garage Door Lubricant, which is an effective tool to quiet the noisy operation of garage door mechanisms. Visit www.blastercorp.com.

Channellock Oil Filter/PVC Plier with Angled Head
Channellock's American-made 2012 12-in. Oil Filter/PVC Plier has all of the strength and reliability of the company's iconic Tongue-and-Groove Pliers and still meets the special needs of large PVC and oil filters. What makes this tool special is its 30-degree angled head that allows access to previously impossible-to-reach areas. The plier is made with right-angle teeth to grip in all directions. Constructed of high-carbon
steel with a 3.75-in. maximum jaw capacity, it accommodates most cars and light truck filters and fits PVC, conduit and fit-tings. It's constructed with a PermaLock fastener to eliminate nut and bolt failure and has the famous Channellock Blue grips for comfort. Visit channellock.com.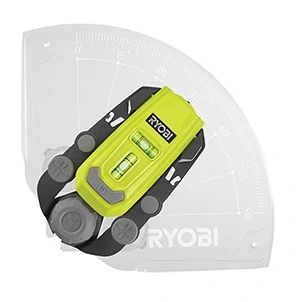 Ryobi Multi-Surface Laser Level
The Ryobi Multi Surface Laser Level (model ELL1750) is equipped with three mounting options for hands-free leveling—suction cups (for metal, tile and glass), push-pins (for drywall, wood, and cork board) and magnets for most metal surfaces.
The Multi Surface Laser Level features horizontal and vertical bubble vials and a 90-degree protractor for accurately leveling anything with an angle. Measuring out to 20 feet, this laser level guarantees the accuracy and convenience you need to get the job done. Visit www.ryobitools.com.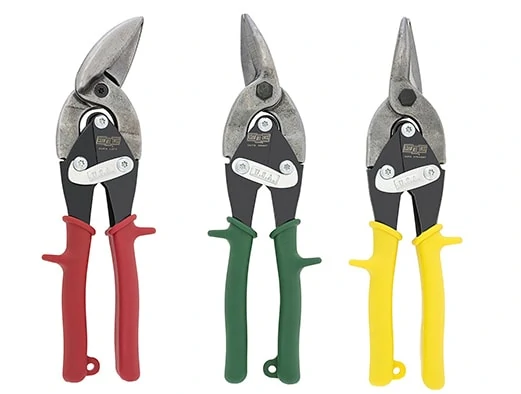 Channellock Professional Snips
This new line of Professional Snips is made from drop-forged molybdenum alloy steel for maximum strength and has been designed with the same commitment to quality that Channellock is known for. Models include standard, offset, left upright and right upright snips. Each tool has been designed with an 8:1 compound action delivering maximum cutting power with minimum effort. A superior grade 8 pivot bolt joins the custom heat-treated blades that are precision-machined to last longer. Additional features include a long-lasting double overwind spring and grips designed for durability and comfort. In addition, Channellock also now offers a line of Tinner Snips in both duckbill and straight. Visit channellock.com.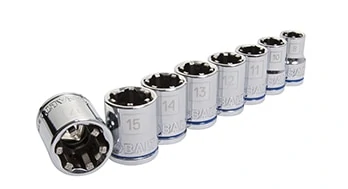 Kobalt Steel Grip 8-Piece Metric 3/8-in Drive 6-Point Socket Set
Featuring advanced all-steel hexagonal cam technology that grips tighter as you turn, this new 8-piece Kobalt set includes metric sockets sizes ranging from 8mm to 17mm (Standard set also available). With great gripping action even in wet, corrosive and dirty environments, the hex-cam design is effective in removing rusted and rounded nuts and bolts. These sockets are also helpful when trying to start a nut or bolt in a tight work space. Each set features easy-to-read, laser-etched size call-outs and is backed by the Kobalt Hassle-Free Lifetime Guarantee.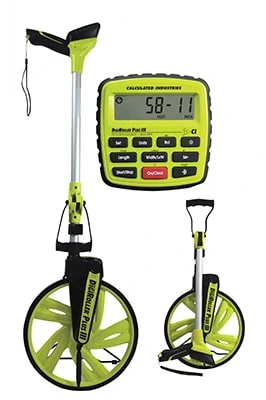 DigiRoller Plus III
The newly re-designed DigiRoller Plus III can measure lengths, widths and heights, and it can calculate areas, volumes, perimeters and more in U.S. or metric units. The new Digi puts the controls right in the palm of your hand, requiring no stooping, bending or squinting. The DigiRoller Plus III is also built to last with a reinforced metal shaft, and the LCD has an anti-shock mount. The easy-to-use handle-mounted controls come with a 7-digit backlit display. It has a built-in carrying handle and folds to half size for easy transport and storage. The gear drive is sealed for better protection, and the DigiRoller Plus III measures up to 9,999,999 feet, meters, yards or inches. Visit www.calculated.com.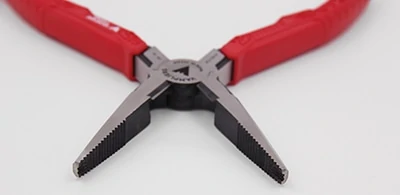 The VamPLIERS Long Nose
Just grip and turn with the VamPLIERS Long Nose, the newest addition to the patented Vampire Tools family of screw-extraction pliers. At 7.5 in. (190 mm), the Long Nose is ideal for small to medium screws up to 0.22 in. (5.5 mm) stuck in hard-to-reach places. Ordinary long-nose pliers have difficulty grasping thin plates or cutting fine wires. Not with the VamPLIERS Long Nose—firmly grasp and easily cut into plates and wires with both horizontal and vertical serrations that bite into any screw head. Made in Japan from hardened Kobe steel, the T-shaped handle and comfortable cushioned grip make sure even the most difficult screws are easily removed with no slippage. Visit www.vampiretools.com.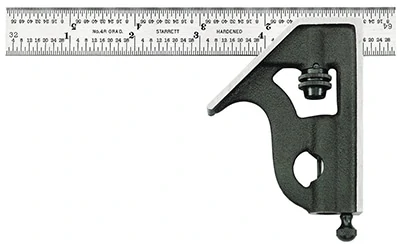 Starrett Combination Squares
The Starrett Combination Squares consist of a machine-divided, hardened and tempered steel rule (or blade) and an adjustable square head. A reversible lock bolt allows the blade to be turned over or end-for-end without removing the lock bolt or nut. This ensures true alignment of the blade and heads. The square heads are made of cast iron and are not to be confused with the cheap imitation plastic or die cast heads on the market. The value of Starrett tools is that they are accurate and will last. As the name indicates, this tool can be used for many different purposes; a complete substitute for a whole set of common solid try squares, a 45 degree miter, a depth gauge, a height gauge, a marking or scribing gauge, a level, a plumb and, by withdrawing the blade, it can also be used as a precision rule. Visit www.starrett.com.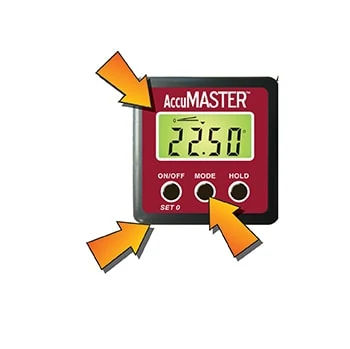 AccuMaster 2-in-1 Digital Angle Gauge
Finally, there's a digital angle gauge you can depend on. Unlike earlier technology cubes that drain batteries just sitting in a drawer, the new AccuMASTER uses a low-power MEMS sensor for utmost accuracy and extensive battery life. What's more, the invertible display with extra bright, always-on backlight makes it far easier to see at every angle. With the AccuMASTER 2-in-1 Digital Level and Angle Gauge you can find true level and precisely check angles on saw blades, jointer fences, sharpening planes, drill press and band saw tables, bevels and many more precision tools. The strong magnetized base lets you attach directly to any metal surface—tables, blades and more. IP54 protected from water and dust, it includes two long-life AAA batteries, protective case and a two-year warranty. Visit www.calculated.com.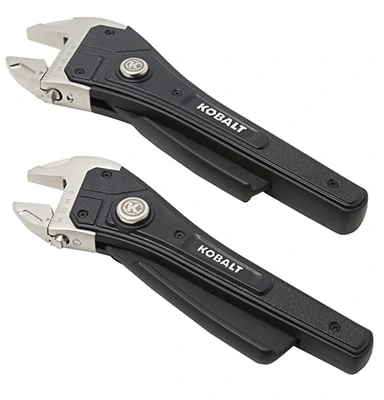 Kobalt Rapid-Adjust Wrench
The Kobalt Rapid-Adjust Wrench set features an innovative design with advanced gear technology and simple-squeeze triggers. The 6-in. squeeze wrench offers a jaw capacity from 1/8 to 1 inch, and the 8-in. squeeze wrench offers a jaw capacity from 1/16 to 1-1/8-inch.  Advanced gear technology allows the jaws to stay tightly closed around fasteners until the release trigger is pressed, so you don't lose your grip on nuts and bolts. The simple-squeeze trigger function closes the jaw in smooth, precise movements for ease of use. A quick-release trigger allows for one-handed use in tight work spaces and replaces the traditional thumb wheel adjustment, so you can easily change jaw capacity. Laser-etched callouts make it easy to adjust for different-sized fasteners, and heavy-duty steel construction provides strength and durability for tackling tough projects. Plus, it's backed by Kobalt's Hassle-Free Lifetime Guarantee. Visit www.lowes.com.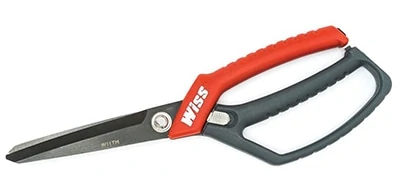 Wiss Single Ring Shop Shears 
The new Wiss Single Ring Shop Shears provide users the control of traditional ring shears with the power of heavier industrial shears. The Single Ring Shop shears feature full-length steel blades that provide maximum strength. For extra durability and a longer life, the heavy-duty blades have a titanium coating that is three times harder than steel. Designed for use where lighter weight shears won't make the cut, the blades extend through the full length of the handles for utmost force and reliable cutting of heavy materials. Additionally, spring-loaded blades help to reduce fatigue on long and complicated cuts. The Single Ring Shop Shears have a serrated blade that grips materials for a more even cut, and the ergonomic ring design allows for maximum control. The shears also feature a die-cast metal lock that keeps the blades closed when not in use. Visit www.wisstool.com.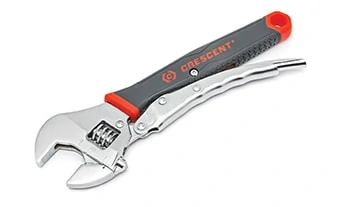 Crescent 10" Locking Adjustable Wrench
With the versatility of an adjustable wrench and the gripping power of a locking plier, the new Crescent 10-in. Locking Adjustable Wrench provides increased access for a wide variety of fasteners. Users often need amplified gripping power for both tightening and loosening rounded fasteners in confined locations. The 10-in. Locking Adjustable Wrench provides the increased adjustability necessary to squeeze different shapes and sizes. The new wrench has an anti-slip adjustable jaw with a 1-5/16-in. maximum opening.
Side Note
3 Ways To Keep Your Tools In Tip-Top Shape
You use your tools in rain or shine, making them susceptible to rust and corrosion. So how can you be sure they stay in their best working condition? The patented technology of Zerust works by creating an invisible barrier of corrosion-blocking molecules around your valuable metal items to protect them from harmful rust and corrosion. Zerust products are non-toxic, FDA cleared, and easy to use.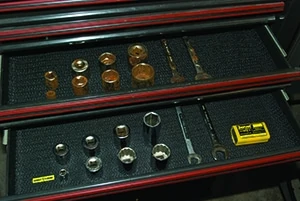 Vapor Capsules
Zerust Vapor Capsules are a simple solution to protecting your tools. With different options to meet your space needs, the vapor capsules make rust prevention the easiest option available. Simply place or adhere the vapor capsules to the inside of your tool box or other existing storage container, and your metal items are protected from rust and corrosion for up to two years or until removed from the storage container.
Drawer Liners
The perfect companion for any toolbox, Zerust Drawer Liners combine the patented corrosion-inhibiting formula with a heavy-duty non-slip rubber to keep your tools in tip-top shape. Available in a non-slip mesh or solid rubber, the liners can be cut
to fit any drawer or storage box shape or size, and will protect your tools from denting, slipping and rusting for up to five years.
Multipurpose VCI Poly Bags
Fabricated from the most widely used Zerust packaging product, these handy bags protect their contents from rust and corrosion for up to five years. Zerust Multipurpose VCI Poly Bags come in a variety of sizes with multiple closure options and are great for storing tools, hardware and small building materials.
Don't let your tools succumb to rust and corrosion. Give them the best with Zerust rust prevention products, available for purchase at www.zerustproducts.com.