Clorox Pool App
Now there is an app to help clean the pool and spa. Follow these simple, easy steps: Download the Clorox Pool App. Dip a test strip. Scan it using your phone camera. Click to purchase the supplies you need for your pool/spa. The products are then delivered without you ever leaving the house. Solutions are provided specifically to your pool needs. Even if you don't have the test strips, there are tons of great resources, videos, how-to instructions on the app to help solve problems and troubleshoot anything that may be happening in your water. The Clorox Pool App makes pool care simple, and key features are all personalized to your pool, including instant accurate water analysis, test history, and the ability to add products to your shopping cart in a seamless transfer. Visit www.cloroxpool.com.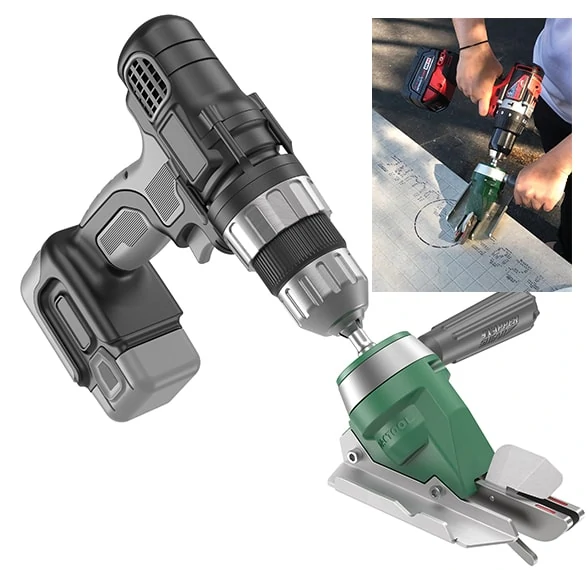 Snapper Shear Pro Backer-board Cutter 
Forget about scoring and snapping fiber cement panels. PacTool's new Snapper Shear Pro is designed to fit on any cordless drill, making backer-board cuts fast and easy indoors, with less mess and airborne silica dust. The new cutting shear enables users to cut circles and curves into 1/4- to 1/2-in. HardieBacker as small as 3 inches  in diameter, as well as straight  and 90-deg. cuts. Ideal for  cutting shapes for toilet flanges, hardware, outlets and corners in kitchen and bathroom remodels.  The Snapper Shear Pro fits onto any cordless drill platform as easily  as changing a bit. It has durable and replaceable steel blades  and adjusts for left or right handle. Visit www.generaltools.com/pactool/cutting-tools.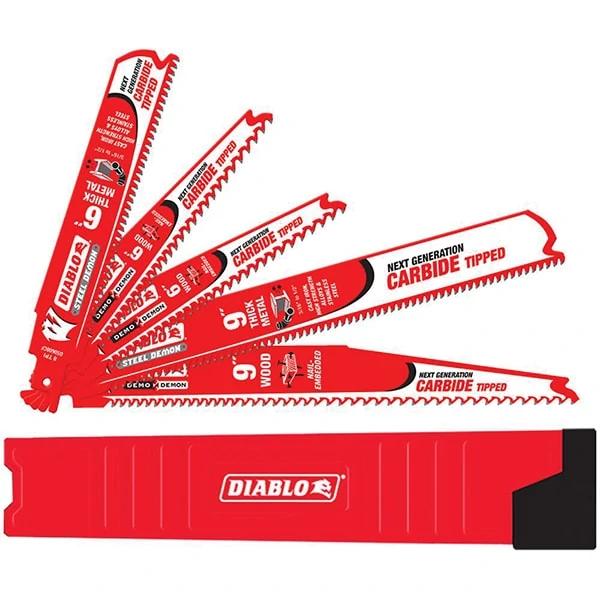 Diablo Reciprocating Saw Blades 
Trailblazers in the cutting tool industry, Diablo unveils a full-range line of carbide reciprocating saw blades that delivers up to 50x longer cutting life, according to the manufacturer. This full breadth of range consists of six specific carbide-reciprocating blades individually designed and engineered for specific cutting applications, ranging from clean or nail-embedded wood, general purpose wood and metal, to all thicknesses of metals such as rebar, stainless steel and cast iron. By providing greater durability and cutting performance than standard bi-metal reciprocating blades, the new Diablo blades make the pro more productive on the jobsite. The blades feature enhanced carbide tip-to-blade connection for extreme impact resistance in some of the toughest cutting situations. The one-inch oversized blade body creates straighter cuts with less vibration to protect the carbide teeth, while Diablo's proprietary Perma-SHIELD non-stick coating for less gumming and friction allows the blades to cut extreme materials with ease. Diablo offers the blades in a variety of sizes, 6, 9 and 12 inches. Visit www.diablotools.com/recip.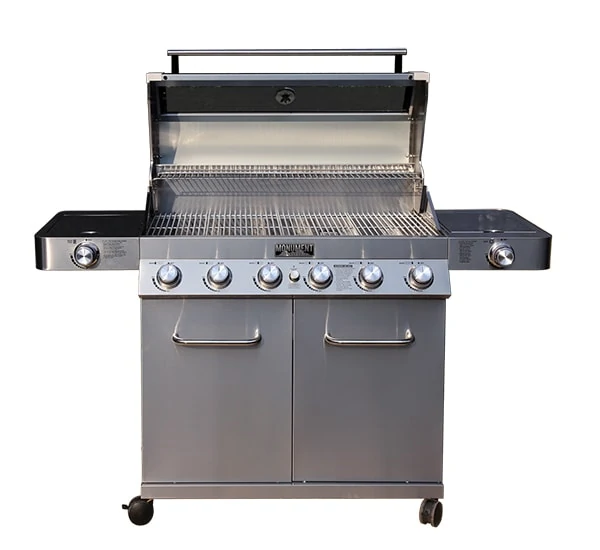 Monument Grills 
Monument Grills' Clearview oven-grade glass built into the lid was so well received by customers that the company added a larger version for this year's grilling season. With the convenience of never again having to lift the lid to check on flame-ups, the new 6-Burner Stainless Steel Gas Grill with ClearView oven-grade glass, Side Sear and Side Burner offers a 36-in. firebox with 900 square inches of cooking/warming space, enough to cook 50 or so burgers at once. Innovative features include the ClearView lid, continuous electronic ignition, LED backlight knobs, stainless-steel cooking grids, smoker box and rotisserie additions. The six 304 stainless steel main burners offer 72,000 BTUs, plus one stainless steel side burner, and one stainless steel ceramic sear side burner deliver 96,000 total BTUs for powerful heat and performance. Available now at Menards stores and menards.com for $599 retail. Learn more at www.monumentgrills.com.