Bloxygen
This is the secret that the paint companies don't want you to know.  Using ultra-pure inert gas, Bloxygen (for "Blocks Oxygen") can be used to preserve your leftover finishes so you can use every drop. No more waste, no more crust, no more hazardous waste. Just spray Bloxygen, seal, and store your leftover finishes as long as you want. Normally, during storage the oxygen or moisture that's sealed in the container continues to cure and thicken your stored product, ruining the left-overs. This is wasteful, time-consuming, and messy. Sometimes, hardened particles can clog spray guns, run the final finish, or destroy the remaining liquid. Patented and made in the USA, each can of Bloxygen can prevent 75 quarts from oxygen or moisture damage.
By using a heavy blanket of protective inert gas to purge the container, you can store your finish safely and use it all, not just the first half. Uses: oil-based paint, stain, oil-based inks, varnish, urethane, polished metals, polyurethane—basically, anything that is sensitive to damage from oxygen or moisture. Visit bloxygen.com.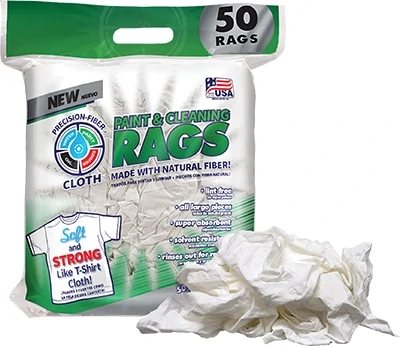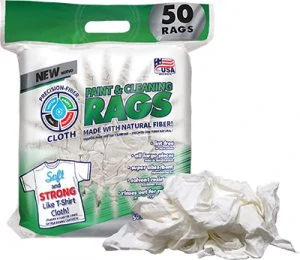 PFC Paint & Cleaning Rags
Precision-Fiber Cloth (PFC) Paint & Cleaning Rags are made from absorbent natural fibers hydro-entangled with super-strong polymers.
Better than rags made from new textile seconds and old clothing rags, PFC Paint & Cleaning Rags are manufactured to exact size and shape, with superior features including fast absorbency, solvent resistance and low lint. The lighter weight fabric is soft and super-strong when wet, and pliable for precision wiping performance on smooth surfaces and in tight corners. PFC Paint & Cleaning Rags are absorbent and durable in water, paint, stain, grease, oil and solvents. Precision-Fiber Cloths cost less per piece than old-fashioned rags, are completely safe for hands and skin, and easily rinse clean for multiple reuse. Visit pfcrags.com.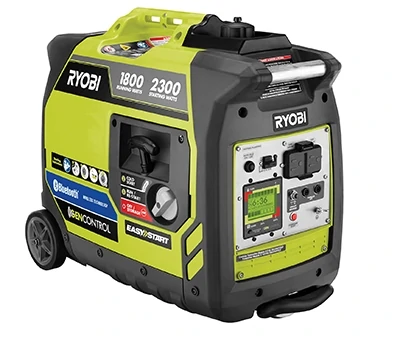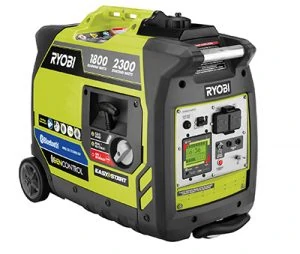 RYOBI 2300 Watt Bluetooth Inverter Generator
TTI is a world-class leader in design, manufacturing and marketing of Outdoor Power Equipment. Their newest innovation for 2017 is the Ryobi 2300 Watt Bluetooth Inverter Generator. An improved version of the Ryobi 2200 Watt Inverter Generator, the new model has quieter operation, increased power, and Bluetooth Technology that works with a customized smart phone app for remote monitoring of runtime remaining, load level and fuel level. It's perfect for tailgating sport fans who need reliable, clean power that's safe for most sensitive electronics. And with the innovative monitoring and control system, it's ready to deliver on the jobsite, too. The compact lightweight design with a telescoping handle and wheels makes it easy to transport. When the tailgate or jobsite calls for more power, connect two Ryobi inverters together utilizing the parallel capability for twice the power. Visit ryobitools.com.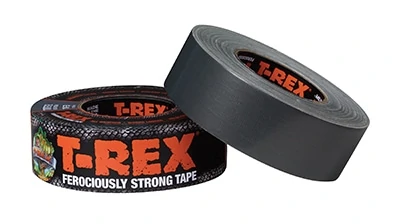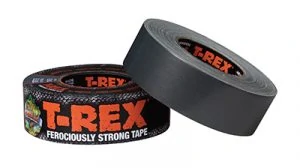 T-Rex Tape– Ferociously Strong Tape
Designed for any extreme situation or project, T-Rex Tape is ideal for homeowners, craftsmen and outdoorsmen who demand the highest quality tools. Unlike ordinary duct tapes, this ferociously strong tape is built for intense holding power so you can tackle long-lasting repairs, DIY projects or the task at hand easier and quicker. Its aggressive double-thick adhesive is what gives this tape the ability to stick to rough, dirty surfaces through all weather types and temperatures. Whether it's around the home or on the job site, T-Rex Tape will hold longer and stronger than regular duct tape making it ideal for any project. Visit trextape.com.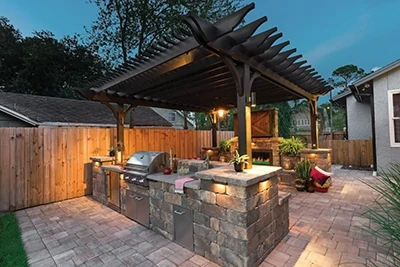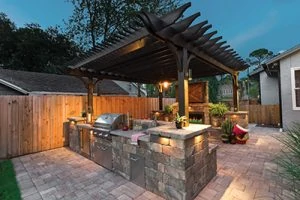 Keystone Hardscapes — Outdoor Living Designs
Keystone retaining walls are well-known and trusted around the world, but the company also offers a complete line of hardscape products featuring patio stones, pavers, edgers and outdoor living elements. Among the many popular outdoor living designs are fireplaces, kitchens, fire pits, benches, mailbox columns, raised planters and water features. Keystone Hardscapes give you the freedom to build projects all at once or as time and budget allow. For ideas on what you can build, go to www.keystonewalls.com and click on the project of your choosing in the Outdoor Living Designs tab. This is how to gain access to project material lists, easy-to-follow step-by-step instructions and instructional videos, and other user-friendly resources for the DIY backyard dream-builder. With these instructional tools, you don't need to worry about estimating and how it all goes together—that part of the project has been done for you.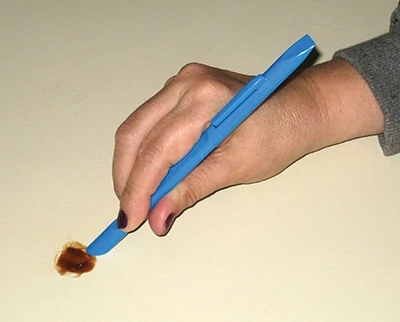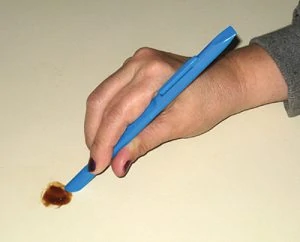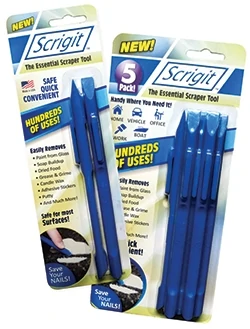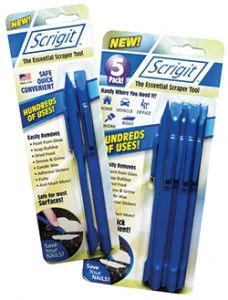 The Scrigit Scraper
The Scrigit Scraper is a versatile pen-shaped, non-scratch cleaning tool that provides a safe, quick and convenient way to remove small amounts of unwanted substances from household and automotive surfaces, edges and grooves. The Scrigit Scraper can be used instead of fingernails and metal tools to quickly clean off small areas of unwanted substances, such as grime, caulk, putty, candle wax, latex paint splatters, dried food, adhesive stickers, labels and tape. The tool is two scrapers in one. A rounded tip simulates the effective scraping shape of a fingernail and is great for scraping off small spots, cleaning curved surfaces, and removing adhesive labels, stickers and tape. A flat-edged tip is best for getting into tight spaces and cleaning off unwanted materials from flat surfaces, edges, corners and door tracks. It is a useful tool to keep in your pocket and toolbox for all types of home-improvement and maintenance projects. Made in the USA of a durable plastic resin that easily washes clean and won't conduct electricity, the Scrigit Scraper is available in 2-packs and 5-packs at many independent hardware stores and at Amazon.com. Visit www.scrigit-scraper.com.