QuietWalk
QuietWalk is a fiber acoustic underlayment that dampens sound, provides a host of "healthful" environmental attributes, and helps retain clean indoor air. Carefully engineered to control sound, QuietWalk meets or exceeds IIC and STC sound ratings, dampens ambient sound and helps minimize impact and airborne sound from traveling into the room below. In addition, its randomly air-laid filaments create a capillary effect to cushion the floor and help floating floors sound more like fastened wood. An earth-friendly underlayment for laminate and floating wood floors, QuietWalk is third-party certified to be made with at least 94 percent recycled material (post-industrial textiles diverted from landfill). In projects aiming for LEED certification, it can earn credits in the category of Material and Resources. Odorless, hypoallergenic and VOC-free, QuietWalk is also third-party certified for low emissions, contributing in the LEED category of Indoor Air Quality. It also conforms to the Collaborative for High Performance Schools (CHPS)—CA Section 01350. Plus, it is made in America, eliminating any associated overseas shipping and minimizing transportation costs. Visit www.quietwalk.com.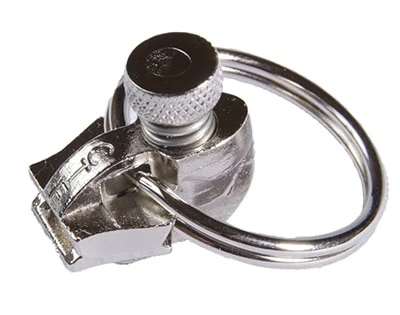 FixnZip
From canvas tool bags to work jackets, a broken zipper can prevent the functionality of anything that will no longer zip closed. The FixnZip product slides over any broken zipper and instantly replaces it as a new zipper without the need of needles, threads or tools. Easy to use and eco-friendly, the FixnZip is reusable and can be taken off one item and used for another. The slider parts are made of nickel-plated zinc die cast, and the spring and thumbscrew are made of stainless steel. Price points start at $9.99. Visit www.fixnzip.com.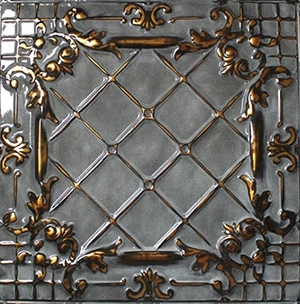 Metal Ceiling Express
Metal Ceiling Express is a Palmetto, Florida-based manufacturer of authentic decorative metal ceiling tiles, panels and backsplashes. The company's tin products are made of the highest quality, following a strict stamping process to ensure that all tiles are produced perfectly and are manufactured to be historically correct. The decorative tin tiles are available in unfinished metal in more than 35 patterns or can be ordered in a large variety of 80 powder-coated colors. You can also order faux hand-finished antique or vintage look tin ceiling tiles. The tiles are suitable for nail-up installation, drop-in installation, deep-drop–in installation, or can be used with the company's snap-grid system to create a metal ceiling of your dreams just as easily as installing a suspended or drop ceiling.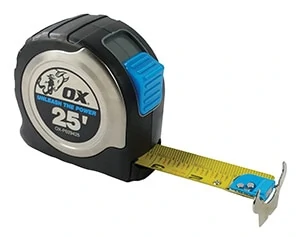 OX Tools 25' Pro SS Tape Measure
Accuracy and durability are at the forefront of the OX Pro SS Tape Measure. As an added bonus, rare earth magnets embedded in the tang will stick to ferrous materials. "Overdesigned" to exceed user expectation, the new 25-ft. tape measure showcases a 1-3/16-in. wide tape double-sided with easy-to-read inch fractional markings with 1/8-in. increments symbolized. The nylon-coated tape blade boasts a 9-ft. horizontal standout. The business end of the tape has a double-sided tang that offers multiple points to grasp the material and can also sit flush with metal. The stainless steel case protects the tape from the harsh workplace environment, and the rugged over-molded cushion grip increases comfort and provides added slip resistance. Visit us.oxtools.com.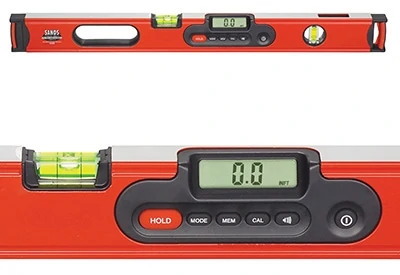 Sands Level & Tool Co.'s Professional Digital Box Level
The new Professional Digital Box Level features a digital display that configures measurements, stores measurements, and has memory recall for up to nine measurements. The mode function helps you find angles, percentages and the pitches of the level. The digital display also features a recalibration function, "false zero" measurement, hold function, battery life indicator and a 10-minute auto shut-off. A 180-degree readout allows the display to remain straight when the level is upside-down. At zero degrees, 45 degrees and 90 degrees an automatic buzzer is set to ring. With two unique top-reading solid acrylic vials and one side plumb vial, users are able to view the vials from many different angles. The aluminum body of the level is rainproof and dust-resistant, with shockproof caps on both ends. The new level is available in 24- and 48-in. lengths (9-volt battery required). Visit www.KraftTool.com.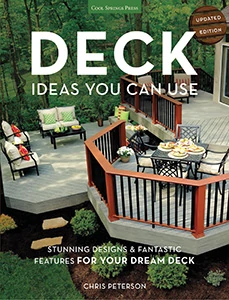 Deck Design Books from Cool Springs Press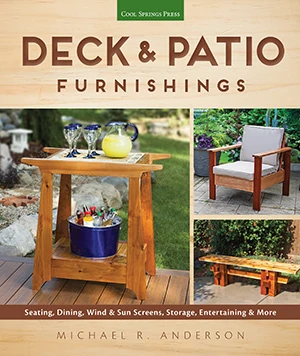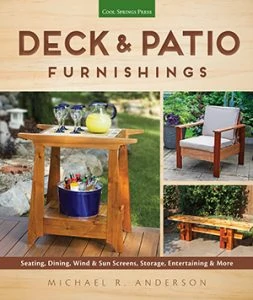 Deck Ideas You Can Use—Updated Edition: Designs & Fantastic Features for Your Dream Deck is a photo-rich book for DIY'ers to plan and design a custom deck, whether its new construction or remodeling. Written by Chris Peterson, this updated and expanded edition of Deck Ideas You Can Use features 32 new pages, more than 100 all-new photos, plus all-new text on popular deck design topics such as new, state-of-the-art building materials, LED and solar lighting, accessorizing and decorating, and accessibility. There's 300+ photos in all and concise but detailed explanations that put a face on the modern deck and give insight to many amazing new possibilities.
Deck & Patio Furnishings: Seating, Dining, Wind & Sun Screens, Storage, Entertaining & More by Michael R. Anderson is a collection of easy to intermediate projects that any homeowner with basic tools can build. They're all practical projects ranging from a trestle dining bench, pet bed, Adirondack chair, pallet table, tiled side table, snack bar and lounges, to overhead arbors, wind and sun screens, deck boxes, storage and even cooler stands. Most are made with standard dimensional lumber, so finding the right materials will be a snap! Each of the 25 original, never-before-published projects includes dimensioned plan drawings, cutting and shopping lists, complete step-by-step instructions with clear, how-to photos and a gorgeous finished photo (300+ photos in all) so you can be sure your work will go smoothly. Visit http://bit.ly/292JeK9