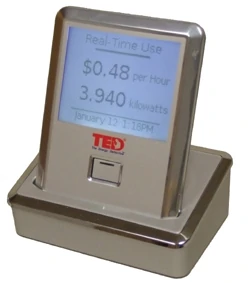 The Energy Detective 5000-C
The Model TED 5000-C home energy monitor comes with all the components necessary to keep track your home's energy usage, plus a sleek, wireless display to provide a digital display of its performance. By connecting two sensor clamps around the incoming power conductors that feed your breaker panel, TED measures the flow of electricity within your home. Information is sent over existing electrical wiring to the compact wall-plug Gateway. You can then view real-time data on the wireless display or via a computer and/or smartphone. The TED 5000-C also works with Google PowerMeter, a free online energy-monitoring tool. Visit www.theenergydetective.com.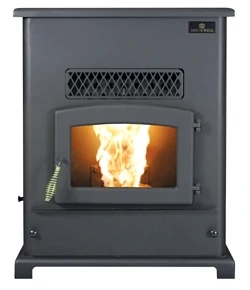 Breckwell Big E Pellet Stove
The best-selling pellet stove in the USA is the The Big E from Breckwell, which the company markets as "Economically priced, Efficient to operate and Easy to use."  The proven heat exchange system makes it an outstanding heat producer, and the 140-lb. hopper capacity offers hours of operation between refills. The state-of-the-art digital control board makes pellet-burning practically effortless. The one-touch control manages the self- starting igniter, the automatic fuel feed and the fan speed (fully adjustable to your individual comfort level), all while monitoring the stove's safety systems and diagnostics to extend the life of the unit and provide you with peace of mind.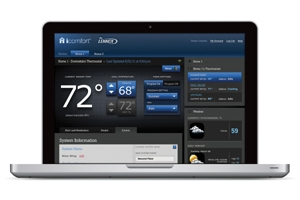 icomfort Wifi Thermostat
Lennox Industries' new icomfort Wi-Fi thermostat features wireless capabilities, providing homeowners the ability to customize the home's comfort level or maximize energy savings anytime, anywhere. The icomfort offers remote access via smartphone, tablet or any computer to adjust temperature quickly and easily. Communication with the heating and cooling system provides alerts regarding any repair or maintenance needs, and the system includes an energy-saving, one-touch "Away" mode.
The thermostat features a real-time, 24-hour weather display, including five-day forecast, and automatic adjustments are made based on outdoor weather conditions to allow for maximum indoor air quality. Visit www.lennox.com.

LaSquare
News of the new LaSquare combination square came across the EHT desk right before we went to press.
The combination square has been a toolbox for decades, but LaGesse Products has redesigned the concept with a 2-in. wide base that can be used on oddly shaped materials such as round or square tubing, handrails, pipe, crown molding, cement blocks, wooden posts and many other materials. Made entirely in the U.S.A., the LaSquare's patented design makes jobs easier, reduces work time and eliminates the need for extra tools. The extra-wide aluminum base adds stability and offers true line accuracy on multiple contact points. Equipped with a built-in level and a stainless steel blade that is fully hardened and tempered, the LaSquare features a satin chrome finish with precisely etched graduation marks in standard measurements. Visit www.lagesseproducts.com.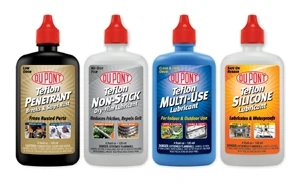 DuPont 4-oz. Lubricants
DuPont has launched a complete line of 4-oz. specialty lubricants with Teflon fluoropolymer for enhanced performance. Now plumbers and DIY'ers can easily store, transport and use the entire line. The ergonomic shape fits comfortably in most work pants and tool belts. The squeeze-bottle design eliminates overspray and reduces waste, and the precision tip ensures mess-free application. The new 4-oz bottles are made from PET plastic, the most recyclable plastic available. The lineup currently includes four types of lubricant: Multi-Use, Silicone, Penetrant and Non-Stick. Visit www.finishlineusa.com.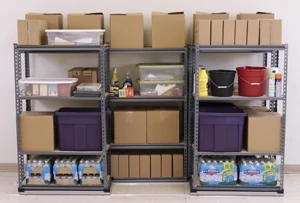 Space-Trac Sliding Shelves
Designed to store up to 75 percent more material in the same footprint as conventional shelving, these high-density, light-duty modular storage systems feature a special sliding carriage design. Wheels with automotive-grade ball bearings glide smoothly along aluminum guidance tracks, even with fully loaded shelves. The shelves enable easy access to a higher number of items by sliding to create an aisle, sliding to reveal shelves, or by sliding a unit forward. Each model comes in total storage weight capacity options of 450, 750 or 900 lbs. and measures from 60- to 72-in. tall. Visit www.space-trac.com.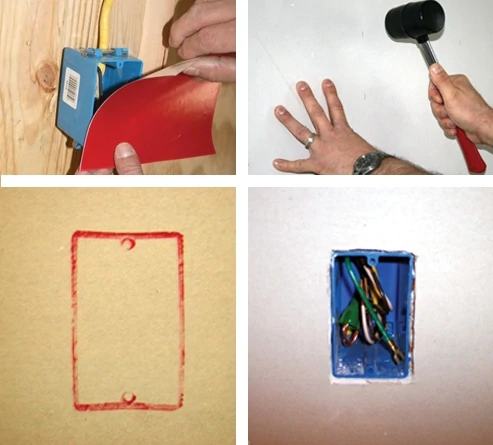 Mark-n-Cut Transfer Sheets
Mark-n-Cut Transfer Sheets are designed to eliminate measuring mistakes when installing drywall, plywood, paneling, flooring, shower enclosures, microwaves and more. They provide a simple method for saving time, money and wasted materials for both contractors and DIY'ers. Each patented Mark-n-Cut Transfer Sheet is an adhesive label with a transferable red pigment on the front surface designed to release when pressure is applied, as with the tap of a rubber hammer. The pigment creates a mirror image of cut-outs such as electrical outlets, drain flanges, light fixtures, and other shapes on your work materials to use as a cutting template. This eliminates the need to use a measuring tape and pencil. Visit www.markncut.com.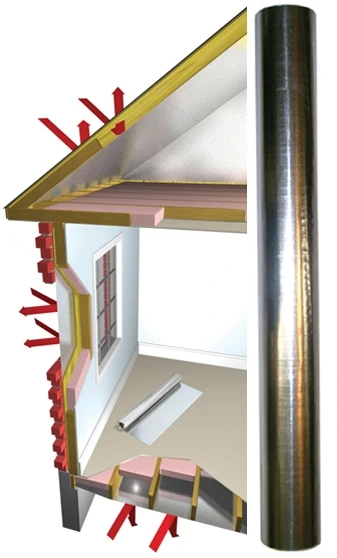 Arma Foil Radiant Barrier
Arma Foil is a reflective radiant barrier that reflects up to 95-percent of the sun's radiant heat. The resulting energy savings can reduce cooling bills as much as 30 percent and lower attic temp-eratures by 25 degrees, according to the manufacturer. Arma Foil is a perforated radiant barrier for use in attics, walls, housewraps and more. It meets all the most current codes and standards for radiant barriers including the newest Fire Code (ASTM E84 / ASTM 2599) and new Corrosivity Testing (ASTM D3310). Plus, the product is made with a new proprietary process to produce a lighter weight material that is extremely tear-resistant. Visit www.energyefficientsolutions.com.