Greenworks Pro 60V 21″ Self-Propelled Cordless Mower
Quiet operation, gas-equivalent performance and zero emissions—that's what you can expect from the new 60-volt Greenworks Pro cordless self-propelled mower. With no need for a stubborn pull-start, the high-efficiency brushless motor activates with the push of a button to provide more power, torque and longer life. When you encounter an uphill climb, trigger the self-propelled feature and let the mower do the work. The 7-position, single-lever height adjustment allows you to achieve the perfect cut on all grass types, and the 3-in-1 discharge design allows you to mulch, rear bag or side-discharge the grass clippings. The mower's quiet operation eliminates the need for ear plugs, allows you to work later hours, and even have a conversation while you do it. There's no messy gas or oil to contend with, resulting in less required maintenance, and if you're living in one of the 500 American cities with emissions restrictions, the new Greenworks mower complies. Achieve up to 60 minutes of runtime with a fully charged 5Ah lithium-ion battery.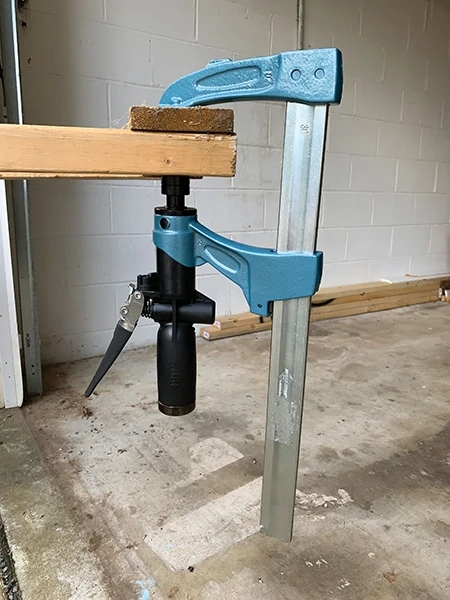 SureForce Hydraulic Clamp 
The SureForce Hydraulic Clamps from Mayhew Tools provide controlled force for precision clamping without effort (130 lb. force per squeeze). Steadily increase pressure with your fingertips up to 1,800 lbs. The quick-release lever is comfortable to use even when tightening. Additional features include a 360-degree rotating lever for easy access, a hardened steel break, and a profiled cold drawn steel bar. This clamp is ideal for many industrial, production and tooling applications. The SureForce Hydraulic Clamps come in two sizes, both featuring a 5-in. throat: Part No. 46140 features a 12-in. opening while Part No. 46142 features a 20-in. opening. Visit mayhew.com.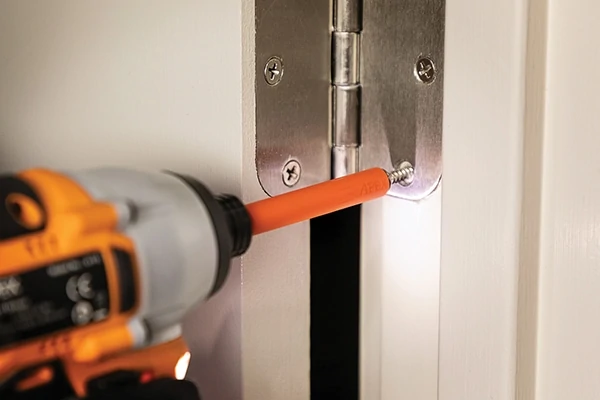 APEX u-GUARD 
Non-marring, free-spinning u-GUARD tools offer protection and control on the jobsite. These patented tools allow the user to grab directly onto the drive tool while it spins freely inside the covers, increasing fastening control and significantly reducing contact from the rotating tool. The new line of u-GUARD non-marring covered tools includes bits, bit holders and nutsetters, and is now available for purchase individually or packaged in the rugged new APEX alphaCASE bit storage case. The u-GUARD non-marring cover protects from scratching or damages and the thin wall maximizes access for tight spaces. The patented technology behind u-GUARD has been proven for over 10 years in assembly manufacturing, but this is the first time that this protection is available to the construction and automotive repair industries. Furthermore, the core of the u-GUARD product line is the black oxide APEX Industrial screwdriving bit, featuring full-body design for greater durability and optimized tip geometry for best fit. Visit apexbits.com.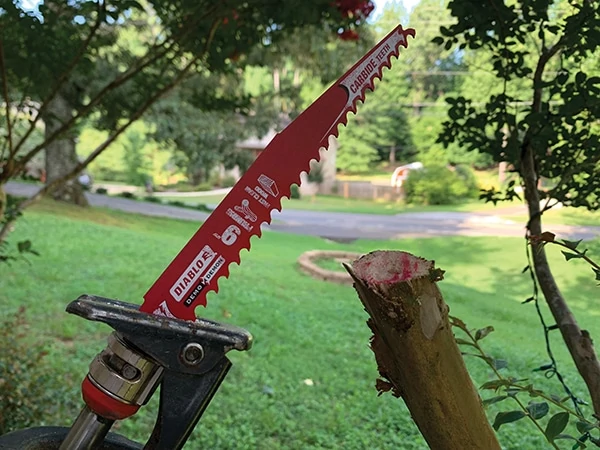 Diablo Carbide Reciprocating Saw Blades
Trailblazers in the cutting tool industry, Diablo unveils a full-range line of carbide reciprocating saw blades that delivers up to 50x longer cutting life, according to the manufacturer. The full breadth of range consists of six specific carbide-reciprocating blades individually designed and engineered for specific cutting applications, ranging from clean or nail-embedded wood, general purpose wood and metal, to all thicknesses of metals such as rebar, stainless steel and cast iron. By providing greater durability and cutting performance than standard bi-metal reciprocating blades, the new Diablo blades make the pro more productive on the jobsite. The blades feature enhanced carbide tip-to-blade connection for extreme impact resistance in some of the toughest cutting situations. The one-inch oversized blade body creates straighter cuts with less vibration to protect the carbide teeth while Diablo's proprietary Perma-SHIELD non-stick coating for less gumming and friction allows the blades to cut extreme materials with ease. Diablo offers the blades in a variety of sizes, 6, 9 and 12 inches. Visit www.diablotools.com/recip.