GARAGESKINS—BRINGING A NEW PRODUCT TO MARKET
Ever have that great idea and think, "People would definitely buy that! I should patent the idea." Of course, you didn't patent it or even pursue it. You may have later kicked yourself when that exact same product hit the market and was an instant success.
Shows like Shark Tank and Get Funded make it seem like all you have to do is bring an idea to a group of people wearing nice clothes and sitting in fancy chairs and voila! The money starts raining down. Reality is of course very different, and those "Sharks" are wealthy for a reason: They are very smart. They want to see that not only is your idea a great one, but others think so too and are willing to part with their hard-earned money for your amazing product.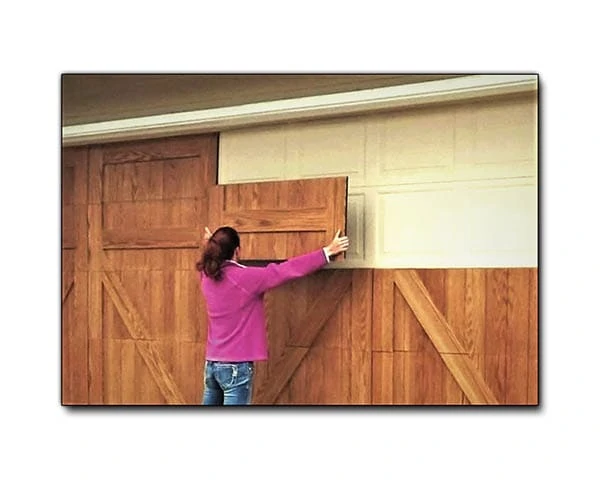 But to have a product to sell takes money, more than you have laying around or that Grandma is willing to fork over from her retirement. How can you bridge the gap to pay the engineers, product development people and prototypers to get your product ready for manufacturing, cash to order your first round of production, then pay marketers to get the word out, attorneys to get your business started, and still be able to pay your personal bills?
Until last year, it seemed impossible. But thanks to the SEC finalizing their rules around equity crowdfunding (think KickStarter but instead of pre-buying a product you are actually buying stock in a company) it's now possible to approach the "crowd" for your seed capital.
That's the path that serial DIY'er Rick Medlen of Albany, Oregon took for his fledgling company, GarageSkins, Inc. Having developed a DIY way to enhance a standard steel garage door to look like a real wood carriage-house styled door without any replacement, Medlen searched around for the capital to begin manufacturing. He needed several hundred thousand dollars to lease facilities, purchase raw materials, hire production workers and management, and sustain all of this until sales of the GarageSkins overlays were strong enough to support the company. His need was too small for true Venture Capital, and lack of product to sell stopped most private investors in their tracks. But by patenting his idea and having developed great working prototypes, he was ready when equity crowdfunding became a reality.
Working with StartEngine.com's professionals to remain in line with all SEC rules, Medlen launched his online campaign last August. Since then he's raised over $200,000 with an average investment of just under $1,000 per person. As Medlen states, "There's no way that I'd have the expertise nor be able to afford to hire professionals to make this campaign as successful as it's become without the help of the great people at StartEngine. We're now confident that we'll get our GarageSkins overlays to market soon and begin growing a successful and meaningful company."
Like what you see? GarageSkins, Inc. is still accepting investments. Check out the details at www.startengine.com/garageskinsinc. StartEngine.com and sites like it host hundreds of companies looking for start-up and growth capital from individual people just like you. These sites are happy to talk with you about crafting your own campaign to launch that rock-star amazing idea you've been chasing for years.
MILWAUKEE TOOL M18 FUEL COMBO KITS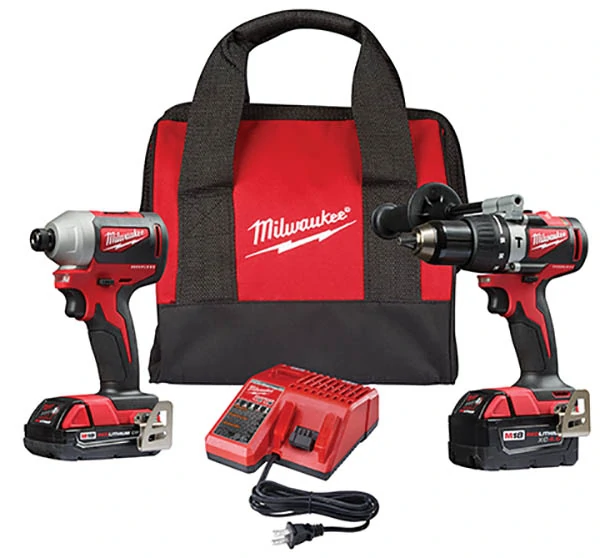 Milwaukee Tool's new line of M18 cordless power equipment features completely redesigned motors and mechanical and electrical components. Launching mid to late 2018 with a new M18 Fuel Hammer Drill, Drill/Driver, and Impact Driver, each of these tools combine three exclusive innovations—the PowerState brushless motor, RedLithium battery pack, and RedLink Plus intelligence—all specifically re-designed to reach a new level of power and performance never seen on an 18V platform. The first combo kit includes a compact drill/driver and impact driver. The M18 Compact Brushless 1/2-in. Drill/Driver has an all-metal chuck and gear case, and is only 6.5 in. long, making it more compact. The M18 Compact Brushless 1/4-in. Hex Impact Driver is the most compact in its class, measuring a mere 5.1 inches in length, and delivers 1600 in.-lbs. of torque. Visit milwaukeetool.com.
WAGNER FLEXIO 3000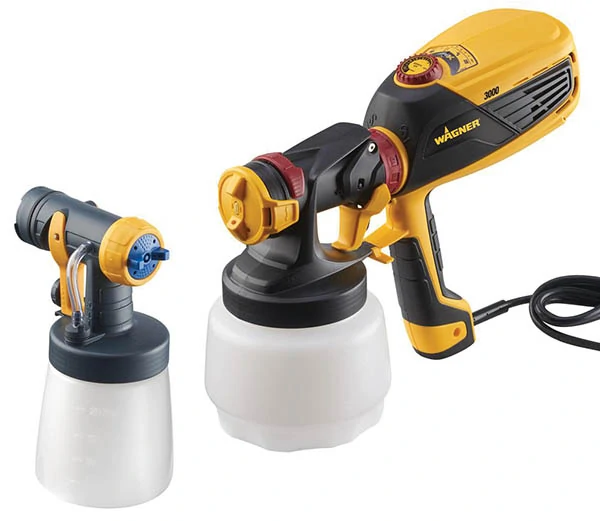 "Ten times faster than a brush," boasts the Wagner company of the new FLEXiO 3000 hand-held sprayer. It has variable speeds for cutting time and effort on painting projects and comes with two different nozzles—one for painting walls, fences and siding. The other nozzle for fine finishing on cabinets and trim. The new nozzle design delivers an improved spray pattern and adjustable control with less mess and overspray. Cover an 8-by-10-ft. surface in minutes (Stain in one minute; latex paint in 5 minutes). There are four new models: FLEXiO 2000, FLEXiO 3000, FLEXiO 4000, and FLEXiO 5000. The redesigned paint sprayers feature a nozzle with only two parts to clean and reassemble—reduced from 7 parts in previous models. Cleaning is faster than with a brush or roller. Visit www.wagnerspraytech.com.
FRONTIER 9″ TOOL BAG 23009-FT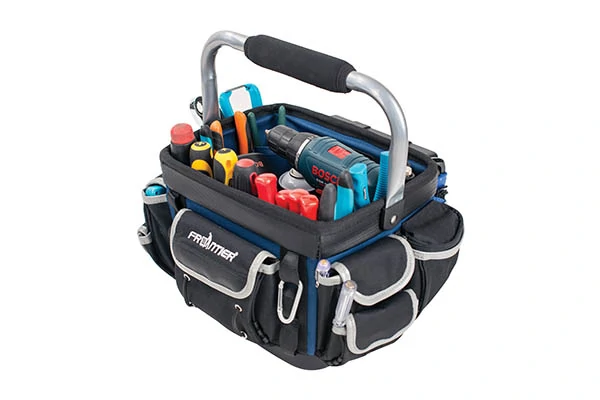 For jobs on the go, the new Frontier 9-in. Tool Bag (23009-FT) features 15 pockets for plenty of storage, including a carabiner and a phone pocket. The bag is constructed of heavy-duty 600D polyester and features an open-top design with a carrying handle. Available in blue and black, the tool bag features 9 exterior pockets and 6 interior pockets along with a tough PVC bottom and upper rim.