Novik, a brand of Derby Building Products, has introduced new Artisan Cut within the NovikStone product line. Delivering authentic, unmatched natural stone looks, Novik's Artisan Cut offers a striking, multi-color stone appearance that will complement any siding. Perfect for exterior accents, foundation coverings, and knee wall cladding, Artisan Cut offers an innovative, realistic appearance in an easy-to-install panel.
"We're excited to roll out Artisan Cut, with it's visually compelling looks and on-trend colors, within our NovikStone line," said Ralph Bruno, CEO, Derby Building Products. "Artisan Cut leverages cutting-edge, proprietary color technology in order to deliver the most significant advancement in multi-colored stone aesthetics yet. And, based on early feedback, we're confident this product is an exponential leap forward for our customers."
Artisan Cut's six distinct options capture the unique depth and realism of natural, multi-colored stone to perfectly complement today's on-trend colors, while its natural variations eliminate any visual pattern and reduce extra planning during installation.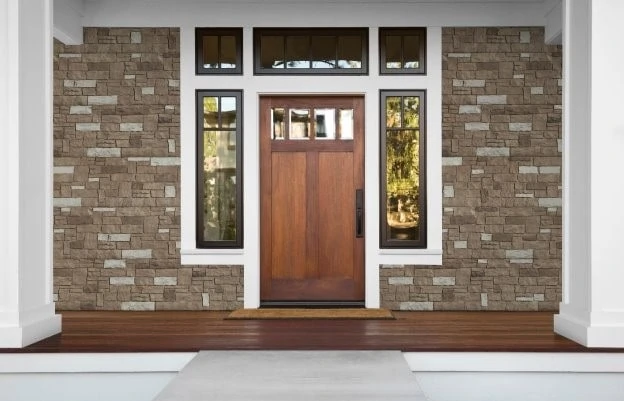 Like all NovikStone products, Artisan Cut provides beauty and attainable luxury without the added labor or upkeep of traditional stone products. This combination of good looks and easy installation means property owners can quickly and easily improve their home's curb appeal, while contractors love NovikStone for its proven performance and workability.
As with all NovikStone panels, Artisan Cut's rigid and lightweight panels can be quickly and easily installed with traditional hand tools and do not require mortar or adhesives, unlike traditional stone or stone veneer. Also highly durable and impervious to moisture, all NovikStone products are ideal for ground level and roofline applications and can be easily installed by one person.
With NovikStone's limited lifetime warranty, Artisan Cut offers unmatched beauty along with being a smart investment. Visit www.novik.com to learn more.