WiseBond Epoxy Kits
DeckWise, The Ipe Clip Fastener Company, known for their hidden deck fasteners and hardwood finishes, now offers WiseBond Commercial Grade Epoxy Kits and colorants. WiseBond Deep Pour Epoxy is a premium commercial-grade thick casting resin allowing up to 2 inches of depth in a single pour, perfect for live-edge river tables and large object casting applications. This epoxy is specially formulated to cure to a crystal clear water-like appearance and designed for a long, slow cure to prevent cracking and shrinkage. This epoxy has been engineered to be low-odor, zero-VOC and have a slow exothermic reaction to make it easy to work with. Both Pros and DIY artisans will love it.
The WiseBond Bar & Tabletop Epoxy is a super-wet gloss epoxy for bars, tabletops and creative countertops. This table flood coat epoxy is a self-leveling, ultra-high gloss finish and is UV stable for durable surface coatings. It has an extremely low odor and is safe for use indoors with no additional ventilation or bulky respiration equipment. This epoxy resin produces a rich, clear glass-like appearance and protects surfaces from scratches and wear, perfect for finishing river tables or live-edge table projects as well.
When used in conjunction with epoxies, the company's WiseColor powdered colorants are an amazing way to add depth and vibrancy to any river table, thick pour for objects, turning projects, wood and concrete tables or art projects. Available in 50 unique colors, including an impressive selection of glow-in-the-dark powders to illuminate your project like no other. All colorants are available in three sizes and can be mixed and combined to make whatever artistic creations you can imagine. Visit www.WiseBond.com.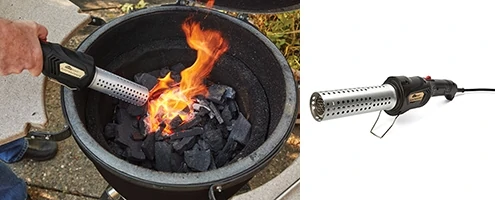 HomeRight Electro-Torch 
The EHT staff is a big fan of grilling with charcoal, but we're not a fan of struggling with stubborn charcoal that won't easily light. Enter the HomeRight Electro-Torch. Without matches starter fluid, the Electro-Torch lights indoor and outdoor grills, wood-burning fireplaces and stoves. Using only electricity, heat and air, it lights fast and since there's no flame, wind is never an issue. The torch will light a charcoal grill in less than three minutes and since no lighter fluid is required, cooking is chemical-free so food tastes better. It works by generating super-heated (1500 degree) air to spark the fire, and then a built-in blower fans the flames for a robust fire. Both functions are controlled by a simple red toggle switch. In addition to starting fires, the blower feature is handy for restarting fires or keeping them going when additional charcoal or wood is added. An automatic thermal shut-down feature protects the unit from heat damage. So get one and get to grilling. Visit www.homeright.com.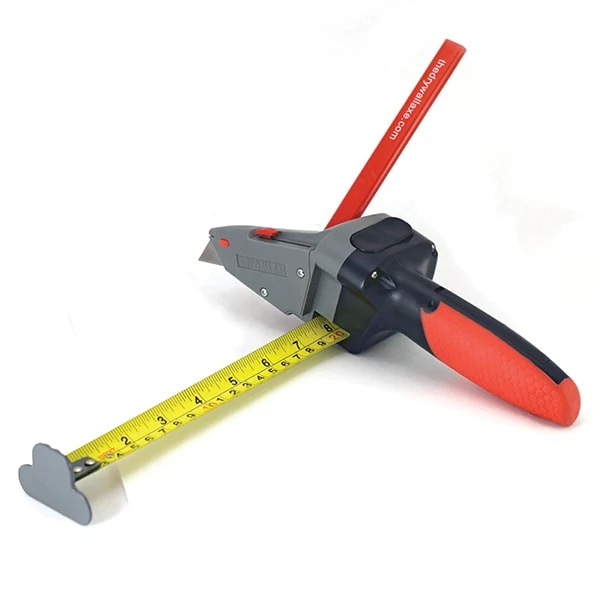 Drywall Axe
This easy-to-use tool helps drywall installers complete the job faster and with more accuracy. The Drywall Axe is a time-saving 3-in-1 cutting tool used to measure, mark and cut drywall. It has a built-in, heavy-duty measuring tape with a secure lock and guide for accurate and consistent measurements, a retractable utility blade for cutting or scoring material, and a built-in holder with a carpenter's pencil for marking cuts (ideal for rip cuts). It weighs less than a pound, and the durable ABS head and rubberized handle maximize balance and control. As a bonus, the handle flips open to  reveal a storage area with four extra blades. Simply measure with the tape, lock it in place, transfer it to your drywall (or other material), then mark, score or cut with one motion, in a straight line. With this tool you can measure once and cut once, eliminating the need to measure by hand, use messy chalk lines or straight-edges. You can also use the Drywall Axe for materials like floor tile, carpet, linoleum, wood flooring, insulation, wood paneling, plywood, ceiling tile, roof shingles and more. It's currently available on Amazon.com and Amazon.ca, with international shipping options.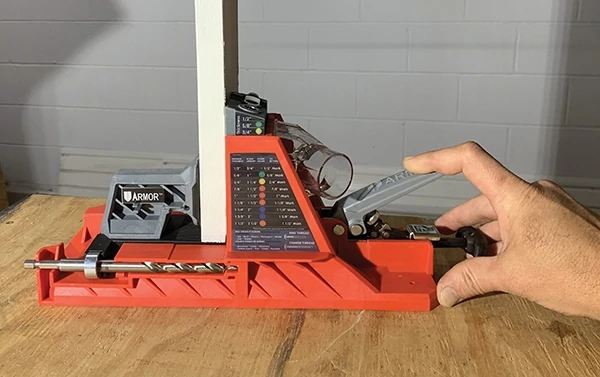 Auto-Jig from Armor Tool
Pocket-hole screws are a great way to make a strong wood joint fast. Setting up the pocket-hole jig, however, is usually a multi-step process, requiring you to adjust the drill guide and the bit's collar to an exact depth based on the thickness of the workpiece. The new Armor Tool Auto-Jig is a fully automated system that self-adjusts your drill-guide setting and drill-bit collar based on the thickness of the workpiece. No more manual setting, measuring or adjusting. The Auto-Jig accomplishes this by housing the bit collar in the clamping jaw, so it slides up and down the stationary bit shaft as the jaw adjusts to clamp the workpiece. As the jaw adjusts, the drill guide also slides up and down to accommodate the workpiece thickness. Once the workpiece is tightly clamped, each component of the jig system is calibrated to drill an angled pocket hole to the exact depth needed. Plus, the color-coded screw system with Color-Coat technology makes it easy to match the screw size and head to the thickness and depth of the pocket hole, while the color coating itself offers anti-corrosive protection to your workpiece. This system is awesome. Visit armor-tool.com. – M. Weber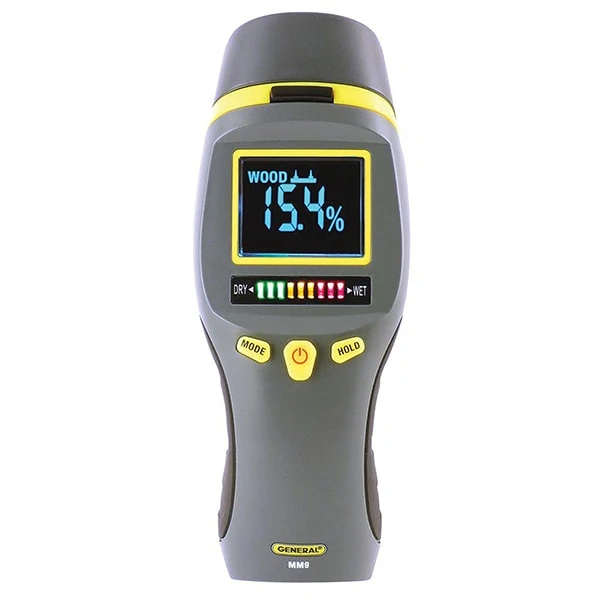 General Tools New Moisture Meters
General Tools offers a line of feature-rich moisture meters at an affordable price. The newest introductions include the pin/pinless moisture meter, MM9 (under $50); a digital pinless moisture meter, MM8 (under $45); and a basic pin-type moisture meter, MM7 (under $35). The versatile MM9 pin/pinless moisture meter gives the user the best of both types. It can easily and quickly scan large areas of drywall or wood with the pinless pad sensor. Once moisture patches are detected, it easily converts between pin and pinless with only the flip of the cap to expose the pin sensors for more exact moisture content readings. Key features of all three include an improved ergonomic handle design that conforms to the user's hand for a more comfortable user experience. Plus, they all feature a hi-visibility, white-on-black screen, providing easy readability from any angle—a feature that would cost up to 44 percent more on competing moisture meters. Visit www.generaltools.com.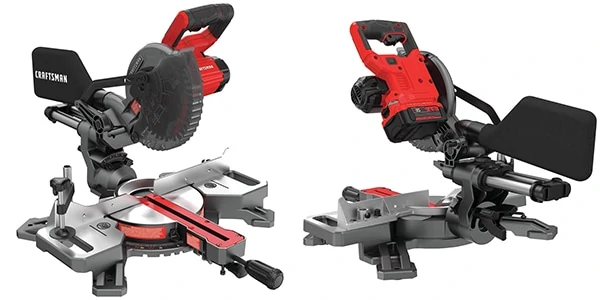 Craftsman V20 7-1/4" Sliding Miter Saw Kit
A lightweight and easy-to-carry answer to  your on-the-go miter saw demands, the new Craftsman 7-1/4" Sliding Miter Saw is part of  the V20 cordless system.  This 20V max miter saw (CMCS714M1) has a powerful 3,800 RPM motor for cutting 2x dimensional lumber, hardwoods, baseboard and trim. The slide capacity allows for 8 in. cross-cuts at 90 degrees and 5-1/2 in. cross-cuts at 45 degrees. Nine miter detents and a single-bevel blade allow for angled cuts. Cut 3-5/8 in. nested crown and 3-1/2 in. baseboard vertically. With the 20V Max lithium-ion battery (included), users can make up to 585 cuts in 3-1/4-in. MDF base molding on a single charge. An LED light eliminates shadows and provides an accurate cut line that is easy to read. The saw's lightweight 21.8-lb. design coupled with the side carry handles make this unit extremely portable around the jobsite. Visit www.craftsman.com. – M. Weber

Rok-It Chair from Kijaro
It's been a long, hot summer, and I've been working on a lot of projects outdoors. I needed a handy chair for taking breaks and tried out the new Rok-It chair from Kijaro. This is a compact, lightweight chair that is easy to fold up for transport and storage. The downfall to many similar "umbrella-style" chairs is that comfort is sacrificed for the sake of convenient portability, but that's not the case with the Rok-it. The chair affords a comfortable seating posture and has a mesh back to keep you cool, plus padded armrests and even a cup holder. To top it off, the rear feet include shock-absorbing pistons that enable "rocking chair" performance. The Rok-It includes a canvas bag with carrying strap, so you can toss it in your pickup bed and carry it easily to the next jobsite (or tailgating party). Visit www.kijaro.com. – M. Weber
U.S. Hammer Gas-Powered Jackhammer
U.S. Hammer has developed a line of gas-powered jackhammers (the Gas Breaker GB-70 & Gas Breaker GB-90) for small, medium, and large jobs in and out of the construction industry. It needs no air compressor, which is typically a $20,000 add-on to the price of a pneumatic jackhammer. And because U.S. Hammer's gas-powered jackhammer has no need for a compressor, it's easily stowed in any truck, making it an ultra-portable solution. According to the manufacturer, it's 50 percent more powerful than any existing gas or electric jackhammer, produces much less noise than a pneumatic hammer, and comes CARB- and EPA-certified. Plus, it's driven by a Honda motor that relies on less than 4 gallons of fuel for an 8-hour workday. Visit www.ushammer.com.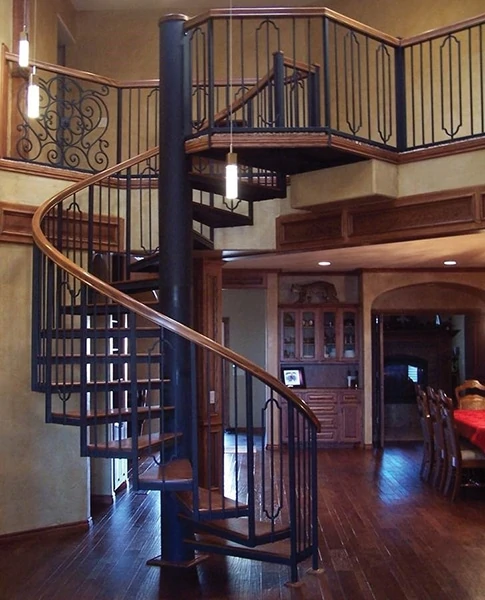 Goddard Spiral Staircases
For a completely customized staircase design, Goddard Manufacturing specializes in handcrafted spiral staircases built to your specifications. Choose from several different styles of spiral stairs to fit almost any application, and the professional craftsmen at Goddard will try to create the design you want. Custom options include a variety of designs in handrails, treads and decorative balusters. These unique custom spiral staircases are created using oak, hickory, steel and other materials for both interior and exterior. If you're looking for something unique in your spiral staircase, such as oak treads, all-steel treads, red oak handrails, all metal rails, or anything you can imagine in a spiral staircase that you don't see advertised by Goddard, just ask the reps at the company. They will work with you to create the custom stairs you want, made in the USA in Logan, Kansas.
To get the most strength, cleanest lines, and best-looking spiral stairs possible, the staircase will be welded into one solid structure is usually shipped as one piece. (Wood spiral staircases are disassembled and boxed for shipping). If the area is ready for the spiral stairs to be installed, two people can usually install it in less than an hour. The All Wood Spiral Staircase is shipped disassembled and takes four to six hours to reassemble. Visit www.spiral-staircases.com.