The Avalanche Original
The Avalanche Original uses gravity to easily slide snow off your roof, requiring half the effort of a standard snow rake. It clears a roof in one third of the time because it is lighter in weight, and gravity does the work. Place the cutting head wheels on the edge of the roof, slide it up, and snow comes down a plastic slide in an avalanche. The 16-ft. fiberglass handle comes in four 4-ft. sections for easy storage, and you can easily add handle extensions if needed. The plastic slide is 17 in. wide by 12 ft. long, and the Avalanche high strength plastic components won't rust. The product features a snap-together design and requires no tools for assembly. The Avalanche Original also includes wheels to protect your roof shingles.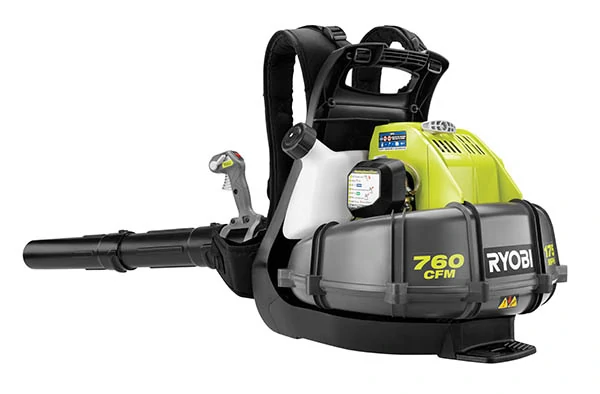 RYOBI Backpack Blower
Homeowners with large lawns or multiple properties often turn to residential backpack blowers to avoid the costs that come with professional landscapers. Outdoor Power Equipment manufacturers look for ways to offer pro performance without the sticker shock, and there is no shortage of options. So how do you choose? The new RYOBI 2-Cycle Backpack Blower has the distinction of being the most powerful residential backpack blower  on the market, even outshining Ryobi's previous highly-rated backpack blower. The new and improved model offers 50 percent more clearing power thanks to the unique positioning  of the large 38cc engine. Horizontal orientation increases airflow efficiency, allowing the   blower to produce 175 MPH and 760 CFM of clearing force. It includes a variable speed and a cruise-control feature for large clearing jobs. The updated  backpack blower is designed for maximum user comfort with a contoured  back design and easy-adjust shoulder straps. With a retail price of $199, the  new blower is covered by a 3-year limited warranty will be available at Home Depot  stores and online at homedepot.com.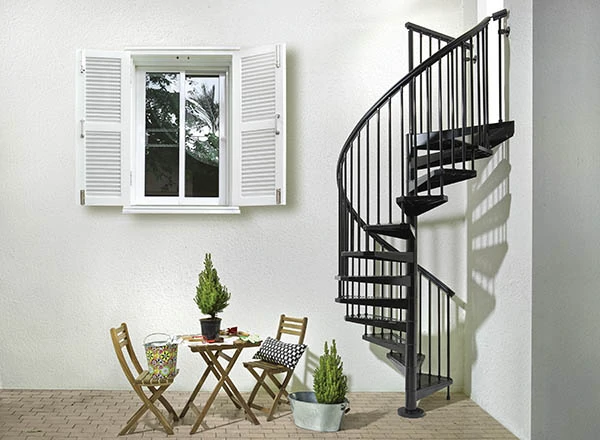 SKY030 Galvanized/Powder-Coated
Spiral Staircase Fontanot Arke Stairs introduces the SKY030 spiral staircase (available in  3 diameters—47, 55 and 63 in.) is manufactured in steel with a particular treatment (Sendzimir process) that consists of galvanizing steel by using a small amount of aluminum in the zinc bath and producing a coating with essentially no iron-zinc alloy. This process guarantees high resistance and durability. In addition the metal is powder-coated. The final result is a staircase that is specifically made for outdoor installations because of  its resistance to atmospheric elements. Visit www.arkestairs.com.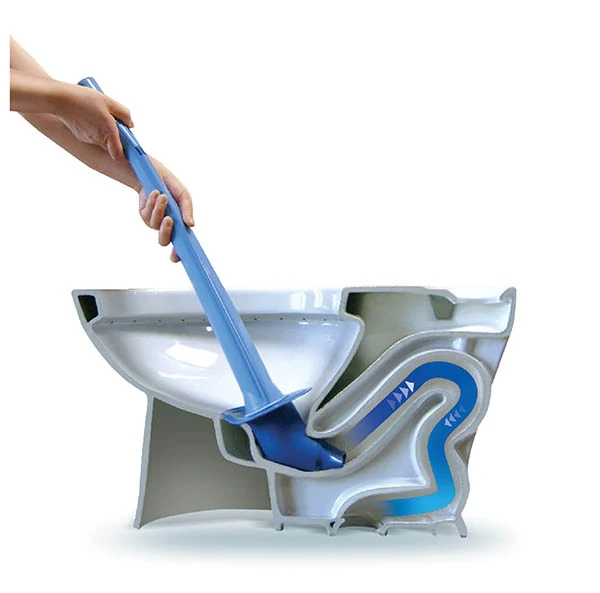 SurePlunge Automatic Co2 Powered Instant Plunger
This is the push-button plunger that instantly clears even stubborn blockages with a single blast of  compressed air. Easier and more powerful than traditional plungers, gentler on the environment than  chemical drain openers, and far less expensive than a professional plumber,  the plunger is powered by harmless, single use 8g CO2 cartridges. Its flexible  head forms an air-tight seal on any type of toilet and a simple press of a button  releases the pressurized blast, clearing the clog. The plunger won't damage pipes, it works especially well with low-flow toilets, and its extra-long handle  keeps hands clear of bowl water. Includes three (3) single-use Co2 cartridges and Decor stand. Visit sureplunge.com.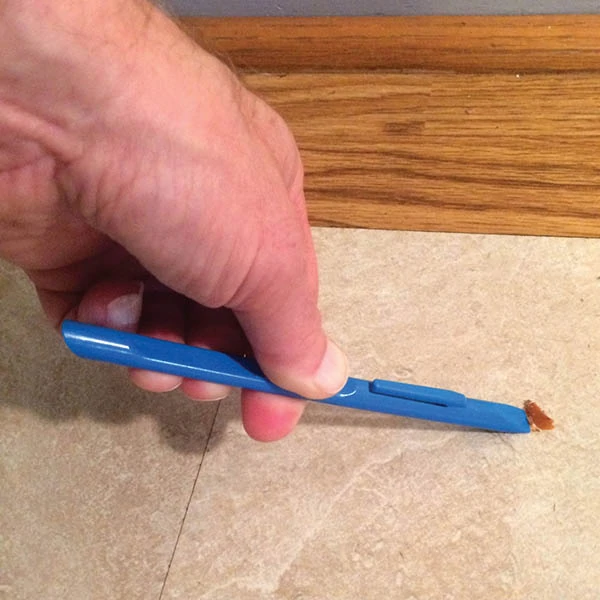 Scrigit Scraper
When working on DIY jobs, there are always small cleanup tasks, such  as removing accumulated dirt and grime from a corner, groove, wall edge, faucet base, or window or door track. If you're painting, you might need to remove spatters of latex paint or pieces of painters tape that remain behind. There are also product labels and price stickers that need to be removed. A good choice for small cleaning and scraping tasks is the Scrigit Scraper, a versatile pen-shaped, non-scratch cleaning tool that provides a safe, quick and convenient way to remove small amounts of unwanted substances from household and automotive surfaces, edges and grooves. It is a useful tool to keep in your pocket and toolbox for all types of home improvement and maintenance projects. The tool is two scrapers in one. A rounded tip is great for scraping off small spots, cleaning curved surfaces, and removing adhesive labels, stickers and tape. A flat-edged tip is best for getting into tight spaces and cleaning off unwanted materials from flat surfaces, edges, corners, and window and door tracks. The Scrigit Scraper is made in the U.S.A. and available in 2-packs and 5-packs at many independent hardware stores and at Amazon.com. Visit www.scrigit-scraper.com.