By Matt Weber
Equip your drill with the latest bit technology.
Tradesmen and DIY'ers wouldn't get much accomplished without drill bits. There are many types of bits designed for all sorts of materials, hole sizes and quality of finish. From twist bits and brad-points to spades and tile bits, there is a specific bit for every job. In this article we highlight some recent innovations in bit technology and how they can make drilling tasks a little easier for the user.
The Nailkiller
A new milestone in the Bosch bit lineup is the lean, mean cutting machine called the Nailkiller (lead photo). For the big boring jobs, sometimes the only thing that'll cut it is an auger bit. It takes a strong drill and a lot of torque to power an auger through a large wood post, and for most bits that can lead to a nasty and even dangerous kickback if the bit strikes a nail. Not for the Nailkiller. A couple of our staff members recently had the opportunity to test these bits at the Bosch facility outside Chicago, and they do indeed power through the toughest wood while actually pushing buried nails out of the way as the bit powers through the stock—all with minimal kickback. According to Bosch, the Nailkiller achieves 61-percent less impact on a nail hit than the competition, resulting in nine times the bit life—a real advantage for pros who run through costly auger bits on a regular basis.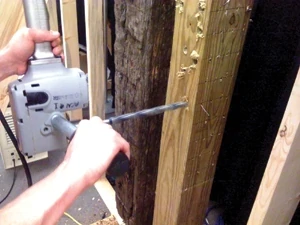 Stubby Bits
Drilling in cramped quarters is sometimes impossible with-out the right tool setup. Right-angle drills are the go-to tool for plumbers and electricians who routinely work around pipes and between studs where a larger drill may not have room to maneuver. The new Stubby Bits from Milescraft can make a right-angle or compact drill even more versatile by shortening the bit shank. These high-speed steel hex-shank bits fit standard 1/4-inch chucks and are available in sets from 1.9 to 2.32 inches in overall length. For long-lasting durability, the precision-ground Stubby Bits have no weak spot where the shaft is welded or crimped to the cutting area. Choose from two tip styles, brad-points or standard 135-degree tips.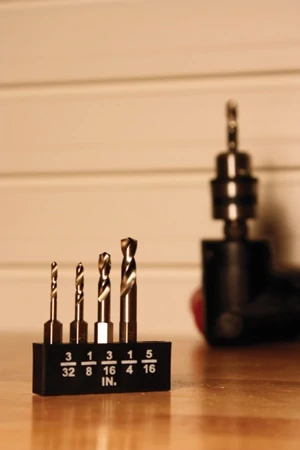 Kik Bits
When it comes to spade bits, the Kik Pro Series bit lineup from TG Tools offers an advantage that—to our knowledge—no other spade bit can claim. It is the unique ability to drill holes at a curve, changing direction easily during the drilling process. Engineered with 30 percent more cutting surface, the Kik spade bits result in faster boring and longer life than standard spades. Plus, the Kik bits eliminate the spur commonly found on similar bits, which allows these bits to alter the drilling trajectory for curved holes. This ability makes many tricky tasks easier for plumbing and electrical installations. Furthermore, since the bit keeps spinning at varying angles, it never binds and stalls in the hole, which is a common problem with spurred spade bits.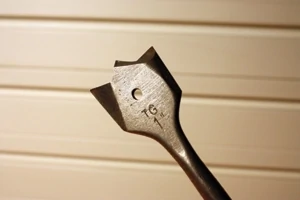 Similar engineering increases the cutting edges in TG Tools' Kik brad-points and Forstner bits. The Kik brad-points are tipped with six cutting edges for 20-percent more cutting surface when compared to standard brad-points. This means faster, cleaner and longer-lasting drilling due to decreased wear. In fact, the tip cuts so aggressively that an extraction ridge was engineered inside the flutes for quick material removal and reduced heat buildup.
The Forstner bits from TG Tools actually have nine cutting edges, which, like the spades, permit cutting curved paths, channels, routing and milling in wood and plastics. The TG Tools Forstner bit set also comes in a handsome, dovetailed wooden box to "class up" your workshop.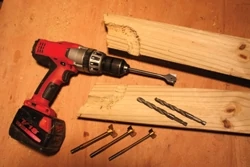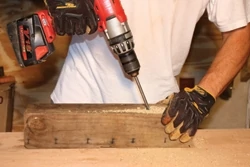 Bosch Daredevils
If you have a need for speed, the Bosch Daredevils are the fastest spade bits for straight-line drilling that our staff has come across. With a self-starting tip and a spurred cutting edge, these bits fly through wood with ease, requiring less pressure to drill and leaving a surprisingly clean cut—not typical for spade bits. The hex-shanks provide a good, solid grip in a 1/4-inch chuck, and a contoured paddle design assists with chip removal. Another neat feature about the Daredevils threaded tip is that—even when upside-down—the bit will grab the wood with enough strength to hold a drill in place, in case you need to stop, let go and resituate.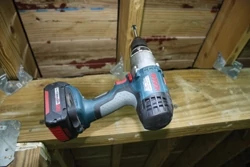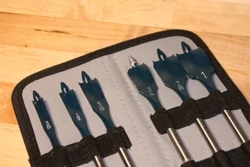 Irwin Bolt Extractors
Okay, so Irwin's Bolt Extractors aren't technically drill bits. I'm going to shoehorn them into this article anyway, because they're very cool. Few things are quite as frustrating as a steady flow of work coming to a screeching halt because you have to address a stripped bolt that must be removed. The Bolt Extractors are sockets for a wrench that feature reverse spiral flutes designed to bite into rounded-off bolts and break them free. They also work for heavily painted bolts and those that are rusted tight. Irwin's "universal lobular" design fits all types of fasteners, and the high-carbon steel construction provides the strength for a long tool life. The Bolt Extractors are made for a 3/8-inch square drive for use with hand ratchets, impact wrenches and air ratchets.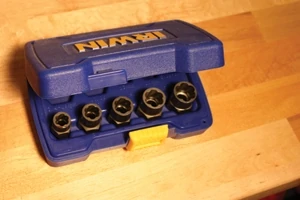 Drill Doctor
Drill Doctor is known as the best drill bit sharpener on the market to keep your bits razor sharp and ready for action. With just a few easy turns of the patented dual cam sharpener in the Drill Doctor 750X, you can restore the cutting edge of your bits to full force. The 750X sharpens variable point angles from 118 to 135 degrees, and you can even customize an angle from 115 to 140. The more streamlined model 350X simplifies the process for hobbyists and DIY'ers with on-chuck alignment which eliminates the alignment port for easier sharpening. Using a replaceable diamond wheel, the 350X sharpens 3/32- to 1/2-inch bits to a 118-degree point angle.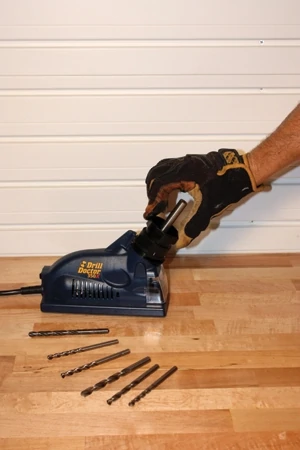 New to the Drill Doctor lineup is the Drill Doctor SB—a precision machine that sharpens both spade and twist bits. The spade bit module uses an industrial-grade profiled, vitrified wheel to sharpen spade bits from 1/4 to 1-1/2 inch, including specialty spade bits with screw points and spurs.
Bosch Thin-metal Hole Saw
For super-simple circular cuts in thin metal, Bosch's new 1-inch thin metal hole saw does the job in seconds. Ideal for making quick punch-outs for wires in metal electrical boxes, the 1/4-inch hex-shank hole saw pops into any standard drill chuck guided by a centering pilot bit to cut a perfectly round 1-inch hole in thin sheet metal. The spring-loaded pilot bit then ejects the metal cut-out so you don't have to dig it out of the hole saw with a nail or screwdriver. There's also a handy depth-stopping ridge around the cutting edge to prevent breakthrough and protect the work surface.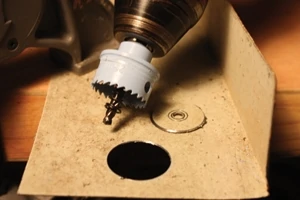 Irwin Speedbor Max
The fastest wood-boring bits in Irwin's product line are the Speedbor Max spade bits. Irwin calls them spade bits, even though they look nothing like any other spade bit we've seen. In lieu of the traditional paddle design, Irwin incorporates three twisted flutes to help extract chips to clear the hole for faster cutting. The bits are piloted by a full screw tip for self-feeding action, and the cutting spurs have three cutting edges to add durability to the bit. The hex-shaped shanks fit standard 1/4-inch quick-change chucks so there's no slippage during operation. The bits are available separately or in a hard-cased set of six from 1/2- to 1-1/4-inch diameter.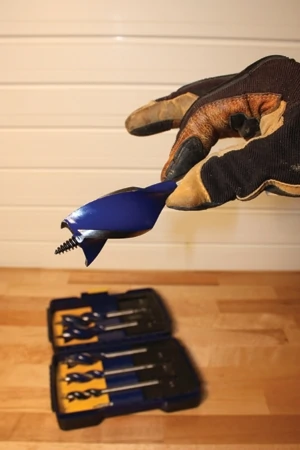 Drill Bit Resources
Bosch, www.boschtools.com
Milescraft, www.milescraft.com