Over the past year, The EHT staff has had the chance to test out a few cool tool accessories we thought our readers would find interesting. After all, nothing makes the stuff you have cooler like having even more stuff to go with it. Here are some highlights.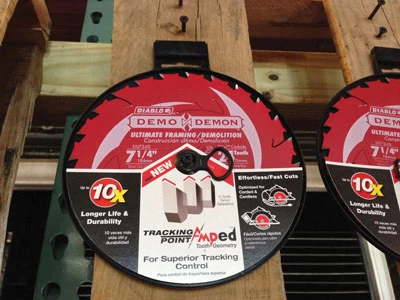 Diablo Demo Demon Blade
Diablo Tools stole the show at a recent tool exhibition. The newly enhanced Ultimate Framing and Demolition saw blade with Tracking Point Amped tooth design delivers up to 10 times cutting performance in intense applications. This 7-1/4-in. 24-tooth blade includes an industry-first tooth grind sequence designed for extreme durability and effortless cuts; even when cutting abrasive materials such as shingles, bolts or nail-embedded wood.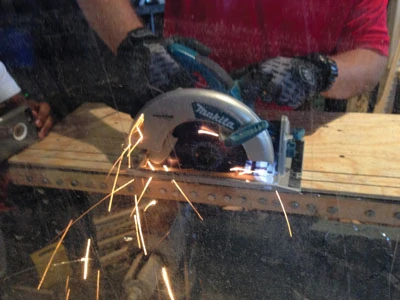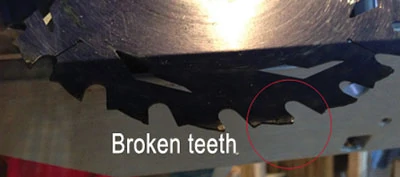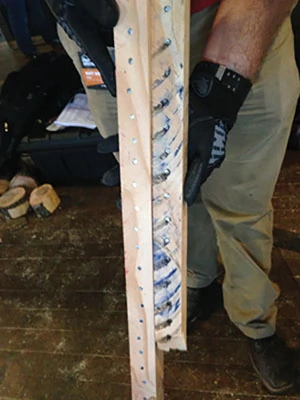 The Diablo company reps demonstrated the cutting performance of the new blade vs. a competitor's blade (shown in blue in the photos). When cutting through 2x lumber that had steel bolts embedded every 1-2 inches, the blue blade stalled and sparked and quit cutting halfway through the test because the blade's teeth began to break off. Once the blade was swapped to the new Diablo Demo Demon, the same saw sliced through the entire yard length of steel-embedded 2x lumber without ever snagging or slowing. The difference in performance was obvious, and the Diablo blade easily won the contest. (www.diablotools.com)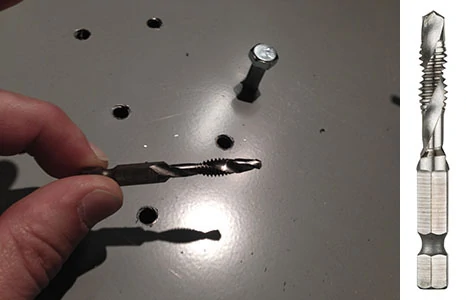 DeWalt Impact Ready Tap & Drill Bit
Drill and tap holes in one application and deburr and countersink in a single step with DeWalt Impact Ready Tap & Drill Bits. Designed with a hex shank for use with impact drivers, each bit is equipped with a speed tip to penetrate materials quickly. Cutters on the shaft tap a threaded hole as it drills in sheet metal, leaving the hole ready for a threaded fastener. The Impact Ready bits are crafted for extreme durability to withstand tough jobsite conditions. (www.dewalt.com)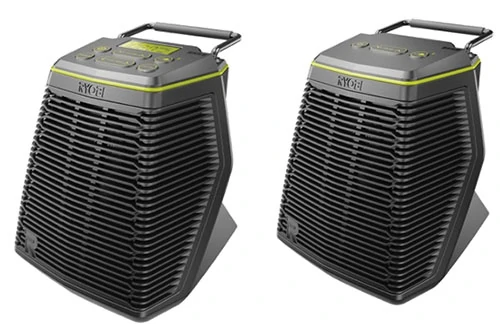 Wireless Speakers from Ryobi
If you're already using tools with Ryobi's ONE+ 18V battery platform, you can now add ONE+ wireless speakers to have music while you work. Wireless speakers may no longer be a groundbreaking technology, but Ryobi adds versatility with a new expandable system. Powered by the same lithium-ion batteries as Ryobi's popular cordless tool line, the new Hybrid Score Wireless Speaker Set contains one P760 Primary Wireless Speaker, and one P761 Secondary Wireless Speaker. By connecting your Bluetooth device to the Primary Speaker, you can control up to four additional speakers instantly using SKAA technology. The secondary speakers can be placed within 150 feet of the primary speaker to cover virtually anywhere in the home or jobsite, streaming through your walls and floors. The P760 Primary Speaker also features an FM tuner, as well as an integrated auxiliary port for direct connection. Adjust volume with independent controls on every speaker, or control all the speakers' volume simultaneously right from your mobile device. (ryobitools.com)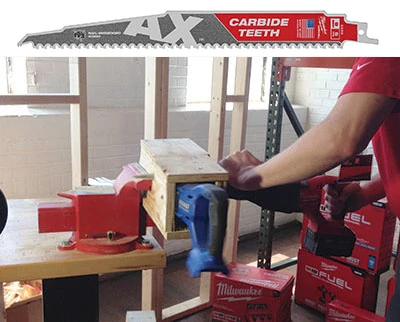 Milwaukee Ax Blades for Recip Saws
Makers of the original Sawzall reciprocating saw, Milwaukee Tool has a new carbide-tipped recip saw blade that's billed as the fastest cutting blade on the market. They boast more than 30X the life of standard bi-metal blades and twice the cutting speed of competitive carbide blades. The Ax blades feature a Nail Guard tooth design to prevent nails from breaking the teeth on impact, and an 5-tpi design for fast, agressive cuts. While ordinary plunge-tooth designs bounce or skate along the work surface, the Fang Tip design bites into the wood on contact to make the cut virtually effortless. The pair of fang-like teeth plus an extra-large gullet deliver the fastest plunge cut in the industry, according to the manufacturer. The combination of these features allow users to cut through a wide range of standard and abrasive materials without sacrificing the life of the blade. And, by optimizing the geometry of each and every carbide tooth, Milwaukee is able to deliver 25 percent more cuts per charge.
To show off the cutting action of the new Ax blades, the Milwaukee reps at a recent Home Depot tool demo took the opportunity to saw a competitor's recip saw (surrounded in plywood) completely in half. It only took a few seconds to make cut. Visit milwaukeetool.com.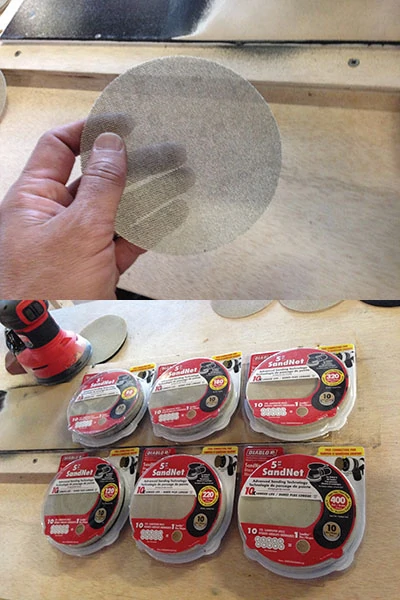 Diablo SandNet Discs
Rather than using sandpaper, the new Diablo SandNet sanding discs have a mesh design that gives them 10x longer life versus standard sanding discs. Each SandNet disc features a clog-reducing net coated in premium aluminum oxide grit for fast material removal. The mesh reduces buildup, and once it accumulates too much dust, you can clean the disc by simply shaking it out, vacuuming or rinsing it. Then reuse the same disc multiple times. The 10-pack of SandNet discs includes a free application pad (a $5 value) for easy attachment to a sander, and the discs are ideal for sanding wood, metal, plastic and solid surfaces. The SandNet discs fit all 5- and 8-hole orbital sanders, and they're available in 80-, 120-, 180-, 220-, 320- and 400-grit.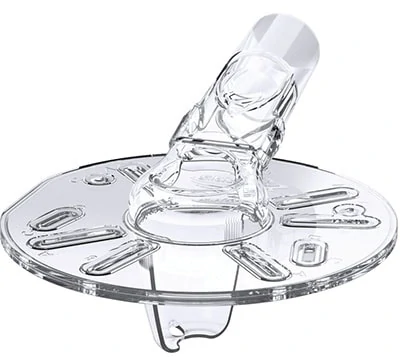 Oneida Dust-Free Router Hood
Oneida Air Systems won the prestigious AWFS Fair Visionary New Product Award for its Universal Dust-Free Router Hood, a router accessory that captures nearly all of the dust, chips and shavings generated by portable routers. This accessory enables a woodworker, contractor or DIY'er to have a virtually dust-free routing experience. Unlike other products on the market, the Universal Dust-Free Router Hood features both a universal base plate to fit nearly any make and model of portable router, as well as an upper dust dome and lower chip cover that combine to fully encapsulate the router bit.  This enables superior dust capture at two different collection points, simultaneously, and ultimately helps to extend the useful life of the router bit.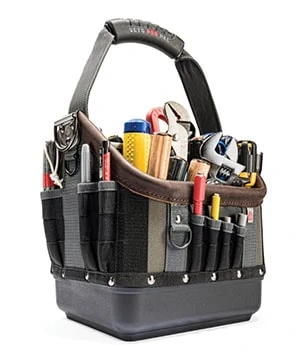 Veto Pro Pac Tech OT-MC Tool Bag
A compact open top tool bag, Veto Pro Pac's innovative Tech OT-MC includes a centrally located injection molded compartment that can be left open or fitted with removable and repositionable insert boxes that allow users the ability to customize their bags. Each insert box can be filled with different tools or accessory parts, and the central box can accommodate 1, 2, or 3 insert boxes.
If only one box is needed, the box can be placed in six different locations. Other key features include an over-molded grip, compact stainless steel tape clip holder, extra-wide padded shoulder strap, 3mm-thick waterproof base, and 28 interior and exterior tool pockets. (www.vetopropac.com)