By Matt Weber
Fasteners hold together everything we build. These are the unsung heroes of construction, because when fasteners fail, things fall apart. Modern technology gives us a wider variety of innovative fasteners with more holding power than ever. Here are some highlights of the latest on the market.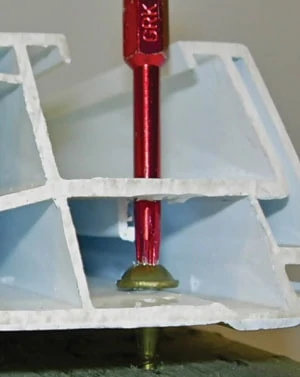 GRK Vinyl Window Screw
The Vinyl Window Screw from GRK Fasteners replaces shims in vinyl window installation, allowing installers to adjust the window until plumb. No predrilling is required; the engineered Zip-Tip point lets you start driving right away. The Vinyl Window Screw features a W-Cut thread design to cut into underlying wood, as well as a patented washer trapping head that is powder-coated white. The edge design beneath the head captures the vinyl strap at the time of penetration, and the screw's Climatek coating reduces the possibility of corrosion. The recessed star-drive head ensures zero stripping, even in hardwoods, and two sizes are available: 2-1/2- and 2-3/4-in. in length in a #9 diameter. Visit www.grkfasteners.com.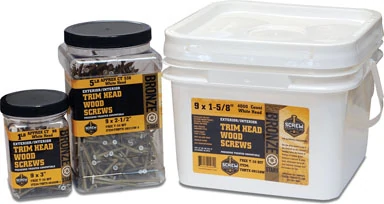 Screw Products White Trim Head Screws
Screw Products, Inc. has added a new fastener to its extensive product line: "white head" trim head screws, an exterior/interior multi-purpose screw appropriate for a wide range of projects. These fasteners may be used with ACQ and CCA pressure-treated lumber thanks to a proprietary coating designed to protect against corrosion, and that has withstood 1,200 hours of salt spray testing. In addition, they are ideal for materials with a white finish including decking, fascia, fencing, siding, trim and more. Available in multiple sizes—9×1-5/8, 9×2, 9×1/2 and 9×3—these screws can also be ordered in various quantities, including jars and pails, and each package includes a free T-20 drill bit. Visit screw-products.com.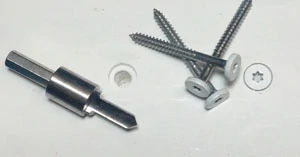 SplitStop Composite Fascia Installation System
Titan's newest addition, the SplitStop Fascia Installation System, employs the use of two specially designed components; a counter-boring tool (Fascia Bit) and a head-painted stainless steel fastener (Fascia Screw). Used together, this two-part system allows the installer to "hang" composite fascia boards to the normal treated rim-joists of a deck. This installation method has proven to virtually eliminate broken screws and fascia board buckling (warping), which is the inevitable result of applying thermally expanding composite fascia materials to wooden rim-joist boards that shrink, due to moisture loss.
This opposing movement has plagued composite fascia board installers, consumers and manufacturers for years, the result of which, to this point, has prompted the use of an excessive number of screws, an unsightly attempt at a solution. Titan's simple change in installation technique will save on complaints (and customer call-backs) related to composite fascia boards. Fascia screws are head-painted in five standard colors, including white, to coordinate with most composite fascia boards. Visit splitstop.com.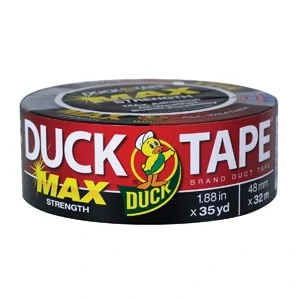 Max Strength Duck Tape & No Residue Duck Tape
Duck Tape is seen as a great general purpose tool for temporary around-the-house repairs, but it can also be tough enough to use in heavy-duty projects. Duck brand expands its line of repair-and-project Duck Tape with two new heavy-duty tools: Max Strength and No Residue Duck Tape. For the projects that require increased strength and durability, all-weather Max Strength Duck Tape provides superior adhesion, strength and flexibility, plus, it's UV-resistant.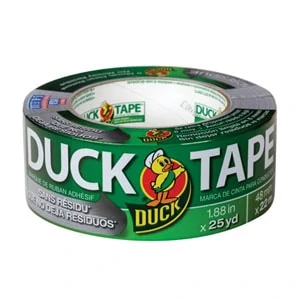 Bundling, hanging and masking for DIY projects can be a messy and frustrating process, but the new No Residue Duck Tape has a specialty adhesive that allows the product to remove from most opaque surfaces with no messy residue for up to six months, making it ideal for long-term, heavy-duty indoor and outdoor applications. Visit www.duckbrand.com.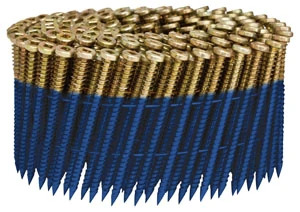 SubLoc PRO Scrail
SubLoc PRO Scrail subfloor fasteners have a thick upper-diameter thread design for withdrawal values far superior to ordinary fasteners, and 35 to 45-percent better than regular SubLoc Scrail fasteners. They prevent squeaks due to micro movements of wood against the shank. The collated threaded fasteners are driven like nails with a pneumatic nailer, but can be removed like screws with Versa Drive bits (combination of #2 Phillip & #2 Square). SubLoc PRO Scrails are available in all three collation styles: 20- and 33-deg. strip and 15-deg. wire coil. Full code compliance assurance has been given to SubLoc PRO Scrail by the IAPMO, the foremost source of uniform codes and standards used by building officials across the nation. With head pull-through values more than 10 percent higher than ring-shank nails, and withdrawal values that are more than 40 percent higher than ring-shanks, SubLoc PRO Scrail is a premier product for professionals. Visit www.fascoamerica.com.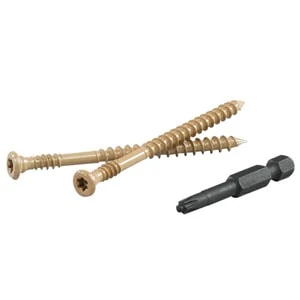 FastenMaster TRIO Ultimate Deck Screw
Designed to outperform standard deck screws for both softwood and composite decking, these screws are also engineered to eliminate stripping and wobbling during installation. Additionally, their coating makes them highly resistant to corrosion and UV-resistant to fading, and is backed by a lifetime guarantee. The container packaging also doubles as an installation guide for speed and accuracy. Visit www.fastenmaster.com.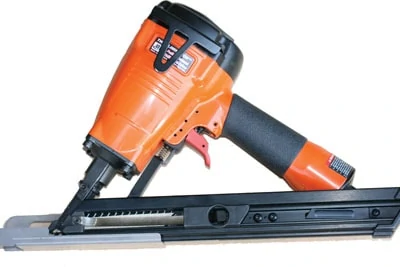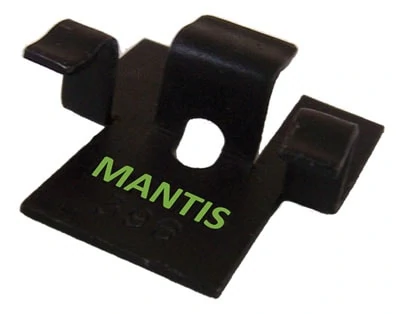 Upgraded Eliminator RCS Tool & Mantis Hidden Deck Clips
When it comes to building your dream deck, the installation process should be quick, efficient and easy, whether you're a professional or a do-it-yourselfer. That's why Sure Drive invented the Eliminator RCS pneumatic tool, which works with the company's Mantis fasteners to speed up hidden deck-clip installation by 75 percent. The Sure Drive engineering team recently developed new modifications to the Eliminator RCS system based on user feedback. Deck builders noticed the tool would sometimes jam because the angles of the nails and Mantis clips weren't identical. The redesigned feeder rail precisely matches the angle of the Mantis clip countersink and improves how the rail holds the clip, making it more secure and eliminating mis-feeds. Contractors formerly needed to dial back their air compressors (typically 110-120 lbs. of pressure) for the Mantis clip installation (75-85 lbs. of pressure), which was inconvenient and time-consuming. The modified driver blade now accommodates air pressure between 75 and 120 lbs., allowing builders to use this tool without having to adjust. Sure Drive also beefed up the slide attachment with thicker stainless steel and specialty locking fasteners, making it stronger and more durable. Plus, small, rare earth magnets have been added to hold the clip firmly in place. Visit www.suredrive.com.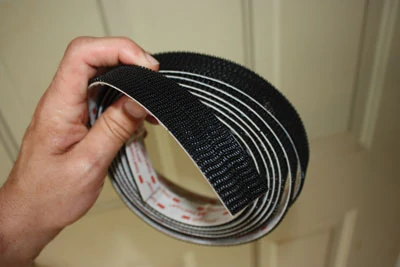 Scotch EXTREME Fasteners
3M's Scotch Brand offers a line of home fastening and mounting products, including the new Extreme Fasteners. These new hook-and-loop style fastening strips lock three times stronger than Velcro Industrial Strength Fasteners, and they're designed to withstand even the harshest conditions once the adhesive backing is bonded, including rain, mud and dirt. The Extreme Fasteners feature 3M Dual Lock Technology that click together to secure items up to 10 lbs. in place. Extreme Fasteners can be used to secure under cabinet lighting, hang a birdhouse outside, hold a toolkit or other heavy object on the wall, and much more.

Top Star Shim Screw
The Top Star Shim Screw from GRK has an ingenious two-piece design that creates a "screw within a screw" to reduce labor for the plumb installation of window and door frames (jambs), paneling and built-in cabinets. When locked, the Top Star gets driven into the material, and when unlocked, the installed Top Star is ready for leveling. The fastener's inner screw turns independently from the outer portion of the fastener for easy adjustment without shims. First, drill a pilot hole for the screw and then drive the Top Star with GRK's crown bit through the jamb into the rough-opening frame until flush. Slide off the crown bit to reveal the inner star bit. Use the star bit to adjust the jamb in and out of the frame until flush. This system of door installation is much faster than using wood shims to make fine adjustments. As an added function, after the door has been used for years, opening, closing and slamming the doors can take a toll, even with shims, causing the door to go out of plumb. If installed with the Top-Star Shim Screw, all one has to do is adjust the screw back to its plumb position. Visit www.grkfasteners.com.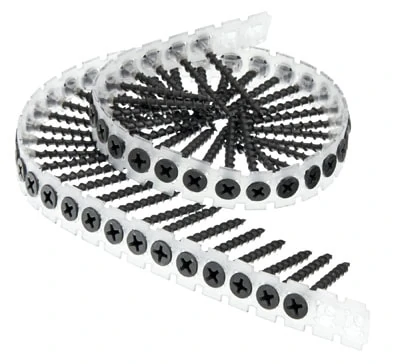 SENCO Collated Screws
SENCO has the widest variety of collated screws available, and 24 of the company's self-piercing, self-drilling tapping screws now meet the 2009 and 2012 International Building Code (IBC) and International Residential Code (IRC) codes. The fasteners are commonly used for connections involving cold formed steel framing. Common applications include joining drywall/gypsum sheathing to steel, steel to steel framing, steel sheathing to steel framing, and certain wood to steel framing. Visit www.senco.com.

Edgetite Hardscape Spike
Whether creating a walkway or patio, Edgetite Spikes can make landscaping projects quicker and more efficient for paver edging. The spikes help solve separation problems that can occur when using regular spikes designed for paver edging. Edgetite spikes are unique because of their patent-pending angled tip design. As an Edgetite spike is hammered into the compacted base, the angled tip deflects away from the installation, while the head pushes the edge restraint tightly against the brick. The angled final position of an installed Edgetite spike resists frost heave, while adding strength and longevity. Visit www.edgetite.com.