If you're the kind of tool hound who buys really obscure items just in case you might possibly one day have a use for them, then the National Hardware Show is your kind of event. Cool tools and handy gadgets abound, as hundreds of companies pitch their wares to the people who decide what gets sold at your local hardware store. The EHT staff exhibited our magazine at the convention, plus we scoured the show floor for the latest innovations. Here's a list of some of the highlights from the 2012 National Hardware Show (www.nationalhardwareshow.com).
RAM Rod Impact Tool
I don't know any big fans of cutting brick. The job generally requires a wet saw or worse—a hammer and cold chisel. The versatile new RAM Rod Impact Tool provides a way to cut brick accurately on the ground from a comfortable standing position. The tool's Return Action Mechanism (RAM) essentially works like a large, vertical slide-hammer that uses a heavy-duty spring, weight and gravity to maximize delivery force. Score and break bricks or landscaping stones, break through asphalt, concrete or hardened dirt. The RAM Rod comes with a 1-in. spike bit, 6.5-in. scraper and 3-in. chisel, and because the cutting head remains stationary at the point of impact, you can make cuts easily and accurately. Plus, the "vertical grip" handles permits use on walls and other vertical surfaces.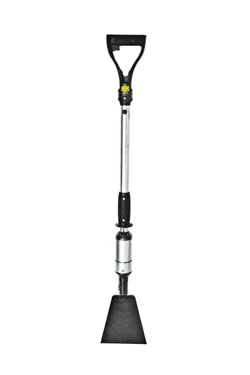 Exakt SP 190 Sander Planer
A sander like no other, the SP 190 Sander Planer from Exakt Precision Tools Ltd. has a unique design based on a sanding drum—an abrasive roller that is interchangeable with a conventional planer drum. This depth-adjustable sander runs at 16,000 RPM, which makes it ideal for stripping, planning and finishing with a degree of control that is virtually impossible to achieve with an orbital or belt sander. The sanding drums are available with various grit types, giving the user the option of selecting the appropriate finish. And the dust-removal system relies on a built-in vacuum to keep the work surface clean. Visit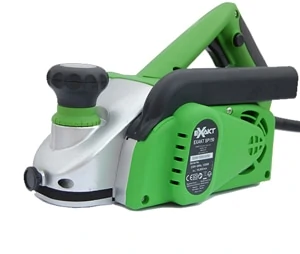 Universal Arch Kit
The Universal Arch Kit includes the key framing components needed to build an arched doorway for new construction or remodeling applications. Choose from two options of arch style—smooth style or stepped. The kits fit all openings and can be cut to fit depths up to 12 inches. Professionals and DIY'ers can easily install the kit to framing or to existing drywall openings. The arched pieces are basically screwed into the door corners and finished with standard wallboard, and detailed instructions are included for specific building applications. Visit www.archkit.com.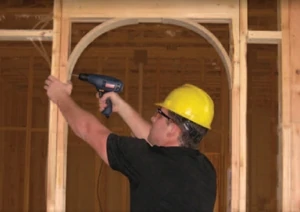 EcoBust Demolition Agent
Need to render a big rock to rubble in an environmentally friendly way? Instead of ripping through concrete or stone with a jackhammer–or even explosives–Ecobust is an "expansive demolition agent" that breaks up rock and concrete effectively and silently. Here's how it works: (1) Drill into the concrete or rock. (2) Mix the powdered Ecobust agent with water. (3) Pour the mixture into the holes. The agent will expand inside the hole, breaking apart the concrete or rock from the inside, saving money and time. The product requires no special licenses or permits, and the demolition creates no dust, noise, vibrations, flying debris or toxic fumes. Visit www.ecobust.com.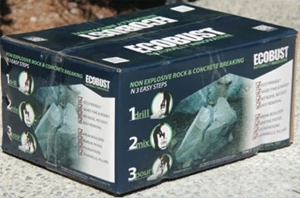 The Handler
The Handler Yard Tool is 100-percent guaranteed for life, which was the first claim to get our attention on the floor of the NHS. Boldly marketed as "indestructible," The Handler comes packaged with four interchangeable heads, including a dirt shovel, a metal yard rake, a leaf rake and a shop broom. Additional heads for other jobs will soon also be available, including a pitch fork, edger, post-hole digger and more. The interchangeable heads are designed to reduce unnecessary space requirements, and the handle is made from complex, durable aerospace materials that withstand the most strenuous conditions.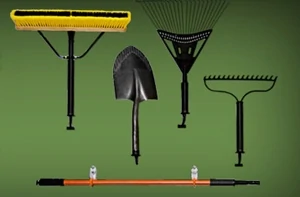 Dust-Free Vacuum Hand Sander Kit
We somehow overlooked the Dust-Free Vacuum Hand Sander Kit when it was first launched by Hyde Tools. In doing so, we ended up cleaning a lot of avoidable drywall dust. This handy drywall hand sander attaches to any wet/dry vacuum for sanding without generating a cloud of dust throughout the worksite. It helps to protects furniture, floors, electronics—and your lungs—from drywall dust. Choose from two styles, one for hand sanding and a pole sander for use on walls, ceilings and other large surfaces. With Hyde's EasyClamp system, replacing the sanding screen is quick and easy. The kit includes a 6-ft. hose, coupling adapters and a sheet of reversible sanding screen. Visit www.hydetools.com.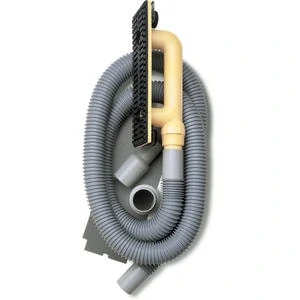 Wagner Power Painter Max with EZ Tilt
The Wagner Power Painter Max with EZ Tilt is a two-speed handheld sprayer designed for the homeowner to speed up painting projects up to four times as fast as a brush. It uses high-speed piston pump technology in conjunction with the tungsten-carbide Optimus Dual Tip to provide a professional fan-shaped pattern preferred for achieving the best, most even finish. Material can be sprayed from either the 1.5-quart cup, directly from the can or from a backpack for maximum mobility for larger projects. The EZ Tilt flex tube draws no matter which direction the paint sprayer is pointed — down at decks or straight up at gutters and eaves—for a pro-quality finish at a high rate of production.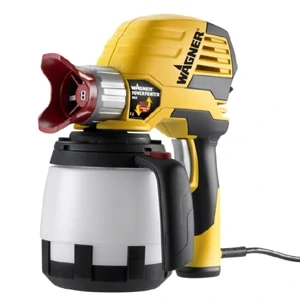 Cordless Precision Engraver
Winner of the Retailer's Choice Award at this year's National Hardware Show, the enhanced Cordless Precision Engraver (505) from General Tools & Instruments features a 20,000-RPM motor that runs on just two AAA batteries. With its 3/32-in. diamond-tipped engraving bit, the tool is powerful enough to engrave glass, metal, ceramic, plastic and wood. The engraver's improved gearing boosts torque to facilitate smoother, more consistent scribing. Users can easily protect all types of valuables with identifying markings or even personalize items with delicate precision. The applications are endless … You'll never again settle for keying a car now that you can leave an explicit message (kidding). Visit www.generaltools.com.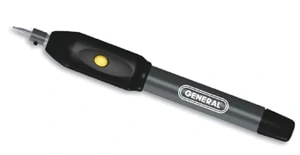 Mighty Ergo Shovel
The Mighty Ergo Shovel is a scoop-style shovel designed for moving loose material in a more ergonomic manner than conventional shovels. Ideal for snow removal, or transporting mulch, leaves or sand, the tool's curved handle allows the scoop to contact the surface while the user remains standing upright. Available in "taller" and "smaller" versions, the shovel is designed to reduce fatigue and injury to the back, neck shoulders and muscles.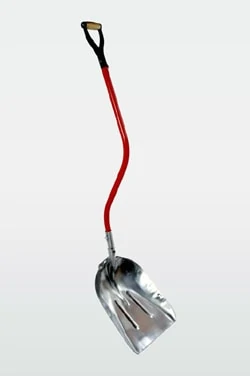 Sani Seal Toilet Gasket
The Sani Seal toilet gasket eliminates the mess and guesswork of traditional wax gaskets. It has a unique shape that holds flange bolts upright and keeps the gasket in place for a quick, clean and easy toilet installation. The Sani Seal provides a 100-percent seal on all flanges, from cast iron or 4-in. PVC to less than 3 inches. It even works on flanges with inside shelves and off-set outlets. Visit www.sanisealgasket.com.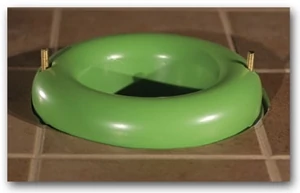 Tape-Ease
Tape-Ease is a simple accessory designed to connect to the end of standard 1-in. tape measures. It serves as a sturdy hook to grip the end of whatever you're measuring for surefire accuracy. The accessory tip enhances the strength of contact between the tape tip and work surface for tight tape that eliminates bows or dips. Choose from two types of Tape-Ease tip. The Rubber-Grip 90-degree tip prevents slipping and can even grip many curved surfaces. The Pipe-Grip tip features an integrated hook for easy connection to a pipe end. Visit www.tape-ease.com.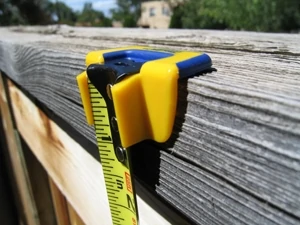 Gorilla Hook
A good 18V drill/driver never seems to fit into a pocket or tool belt—until now. The Gorilla Hook toolbelt accessory is a simple tool hook made of durable lightweight plastic that provides a handy holster for your drill or impact driver. Keep your tools at arm's length and minimize trips around the jobsite or up and down a ladder to retrieve your equipment from the last place you left it. Visit www.thegorillahook.com.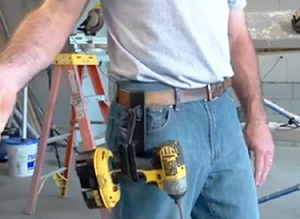 Uniruler
A new take on the traditional folding ruler, the Uniruler features a scribing tip, on-center marking holes and an angle gauge. Made of lightweight, impact-resistant fiberglass so it won't warp, chip or scratch, the Uniruler's patent-pending design brings all the benefits of an old-fashioned folding ruler in a compact 6.75-in. package. It quickly replicates wall angles, makes perfect arches and curves, finds studs, and can be fastened directly to the work surface to free your hands.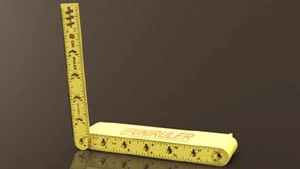 iBorescope
The new Wi-Fi equipped iBorescope is the first and only video inspection system of its kind available in North America. With its Wi-Fi hotspot capability combined with the free iBorescope App, users can instantaneously transfer high-quality still images and video to an iPhone or iPad. The iBorescope's0.39-in. diameter, 35-in. long flexible-obedient camera-tipped probe produces high-definition VGA resolution (640 x 480 pixel). The camera has a depth of field of 1/2 in. to 12 in. and a 54-degree field of view. A thumbwheel on the pistol grip makes it easy to adjust the brightness of the two white LEDs at the probe tip. By omitting the on-camera monitor, General can limit the retail price to $299 as an affordable way to visually inspect inaccessible or hazardous areas—behind walls, inside pipes and machinery, under the hood and much more. Visit www.generaltools.com.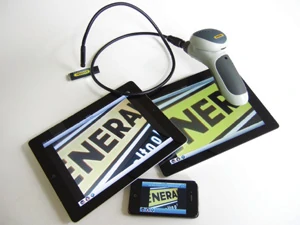 Little Giant Fiberglass Ladders
Little Giant Ladders expands of its product selection for electricians, contractors and other professionals with a new fiberglass lineup. Since working professionals face potentially dangerous electrical tasks every day, Little Giant now offers many of its popular ladder styles in versatile, non-conductive fiberglass, including the Little Giant Select Step—the world's only fiberglass Adaptive Stepladder. Also available in fiberglass is the company's compact MicroBurst stepladder and the SumoStance extension ladder with leveling outrigger extensions. Visit www.littlegiantladders.com.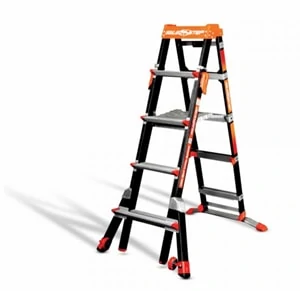 Mini Scaffold Step Ladder
The Mini Scaffold Step Ladder from Metaltech collapses to a portable 4-by-42-by-22.5 inches or expands to a 46-by-39-by-21.5-in. multi-level work platform. It includes two anti-slip platforms that are height adjustable in 12-in. increments. The Scaffold Step Ladder includes four 4-in. swiveling casters with a locking brake system. The unit weighs 52.8 lbs. and carries a maximum load of 500 lbs. for a safe and stable project platform on the go.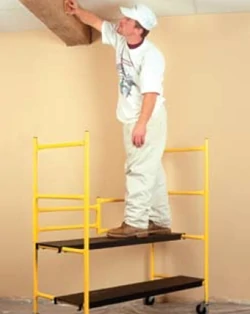 ProSensor 710
The frustrating aspect of most electronic stud finders is that they rely on pinpoint sensors, which requires the user to make multiple passes over a stud to demarcate its edges. The new The ProSensor 710 takes a different approach with a design that senses the wall in thirteen locations simultaneously, then immediately illuminates the display elements that surround a stud. It instantly detects wood and other objects, and can detect multiple objects at once. It scans up to 1.5-in. deep and provides its readout through an intuitive LED display that immediately indicates the location of studs and other objects. The ProSensor 710 is accurate and easy to use—what we've always hoped for in a stud finder. Visit www.franklinsensors.com.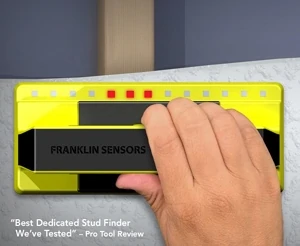 Workers Lounge
The cabinet beneath a sink is a lousy place for rest and relaxation. Something about the obtrusive toe-kick and the sharp wooden angles and make for sorry lumbar support. Having spent many long hours in such uncomfortable situations, we immediately saw the value in the Workers Lounge Multi-Purpose Work Pad. Designed to reduce back pain and create a comfortable working environment, the work pad provides a contoured design that is flexible to accommodate most kick-plate heights. It is lightweight and folds for compact storage or for use as a cushioned kneeling pad. The Workers Lounge is water-resistant, provides hands-free tool and flashlight storage, and a pocket for phone, keys, etc. Visit www.workerslounge.net.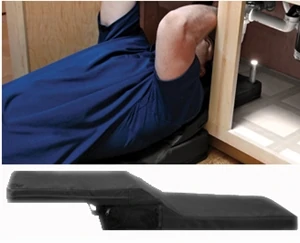 Tite-Reach
Anyone with experience working on automobiles or other motorized equipment has probably also experienced the need to reach a fastener in a spot where their wrench just won't fit. The Tite-Reach Extension Wrench can assist your ratchet in reaching those nuts and bolts in confined areas. Operating with a 1:1 gear ratio, the Tite-Reach extends 8 inches from the fastener to either a 3/8- or 1/4-in. ratchet drive, so you can crank on your socket handle with a greater degree of arc, providing a faster way to tighten and loosen nuts and bolts in hard-to-access areas. Visit www.tite-reach.com.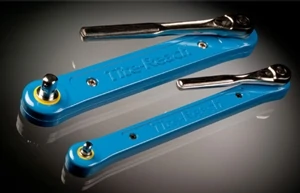 FrogTape Delicate Surface
We've covered FrogTape extensively at EHT.  Treated with PaintBlock Technology, FrogTape is engineered with a super-absorbent polymer that reacts with latex paint and to instantly form a gel micro-barrier that seals the edges of the tape, preventing paint bleed. The company now offers FrogTape Delicate Surface, a low-adhesion painters' tape designed for use on freshly painted surfaces (24 hours old), faux finishes, primed wallboard and wallpaper. FrogTape Delicate Surface will remove cleanly from most surfaces for up to 60 days. Visit www.frogtape.com.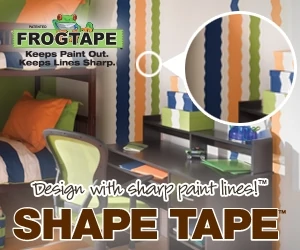 Solar Attic Fan
The SolarAtticFan is an eco-friendly, energy-saving attic venting system that operates on free solar energy. The compact 20-watt fan is quiet and fully operational right out of the box, ready to vent up to 2,000 sq. ft. Installation is quick and DIY-friendly, requiring no electrical wiring, expensive electrician or city permits. Proper venting reduces heat build-up on roof shingles and underlayment, and prevents attic condensation, which extends the life of the roof and prevents mold and fungus growth. Made in the USA, the SolarAtticFan requires no maintenance and has a 25-year product warranty.