Event: The National Hardware Show
Where: Las Vegas Convention Center, Las Vegas, Nevada
When: JAN 31 – FEB 2, 2023
The National Hardware Show is part of the the 10th Annual Design & Construction Week® (DCW). This show introduces new tools and products to the worldwide hardware industry. Held this year in Las Vegas, Nevada, from January 30-February 3, attendees get to explore the products and connect face-to-face with the people behind the innovations. The show provides an excellent opportunity to discover new brands and money-saving deals through show specials and exhibitor discounts. Extreme How-To is proud to be a supporter and media partner of the event, and we offer this preview as our list of recommended stands to visit at the show.
Channellock-Booth SL6065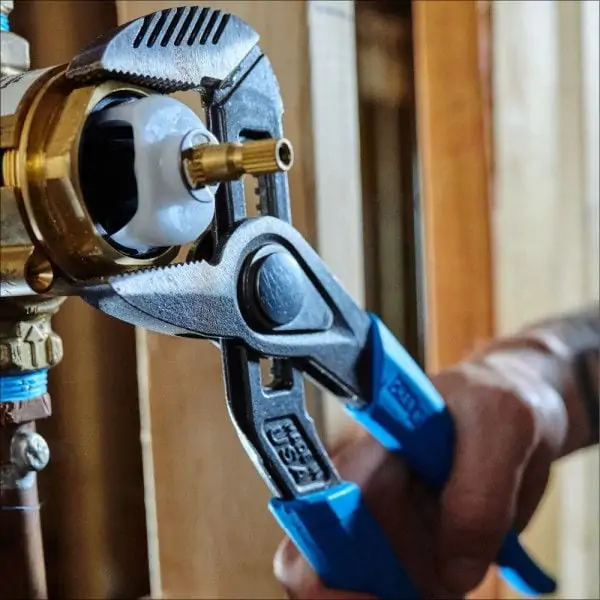 Visit the Channellock booth to demo the newest CHANNELLOCK® tools, including the SpeedGrip™ Tongue & Groove Pliers, 968 Forged Wire Stripper, and 10WCB CODE BLUE® WIDEAZZ® Adjustable Wrench.
Channellock tools are manufactured to meet the needs of professionals and serious DIY'ers with the same commitment to quality and purpose that Channellock is known for. A commitment to manufacturing quality products in the USA for over 135 years has built Channellock's reputation as a leader in the hand tool industry. One of the hallmarks of their tools is dependability. So when they change something, they make sure it's a needed change that will make the users' jobs easier.
"We invented the tongue-and-groove plier in 1933, and it has been an industry-best tool ever since," says Jon DeArment, President and COO of Channellock, Inc. "Unlike our competition, we don't waste time constantly trying to design the latest gizmo or gadget to add to pliers. Instead, when we change something, we make sure it's a needed change for tool users that will make their jobs easier and add more value to the product."  channellock.com.
Monument Grills-Booth SL2151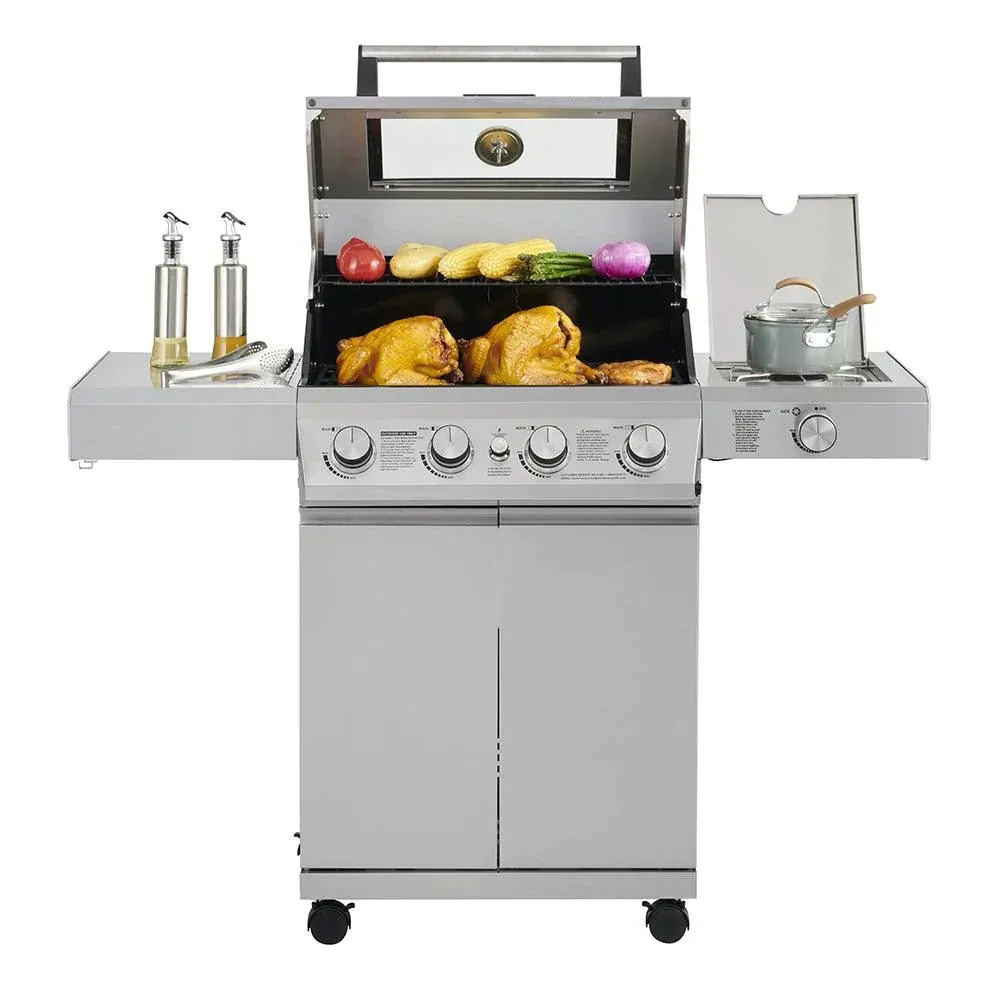 Monument Grills invites you to take part in the unveiling of the MESA and Denali grill series! Discover the exclusive model design for our 2023 grills and gain exclusive access. In addition, Monument will have information on their incredible upcoming all-electric control technology.
Monument Grills is a premier manufacturer of gas, charcoal and pellet grills. Monument Grills delivers high performing grills at a great value. Monument Grills features include:
Premium, porcelain-coated cast-iron grates to ensure thorough, even cooking

Bold, built-in thermometers that allow for temperature tracking at a glance

Dynamic, deluxe Clearview lids to watch your mouthwatering meals cook in real-time—without dissipating heat in the process
Learn more at www.monumentgrills.com.
Quick Dam Water/Flood Prevention- Booth SL5075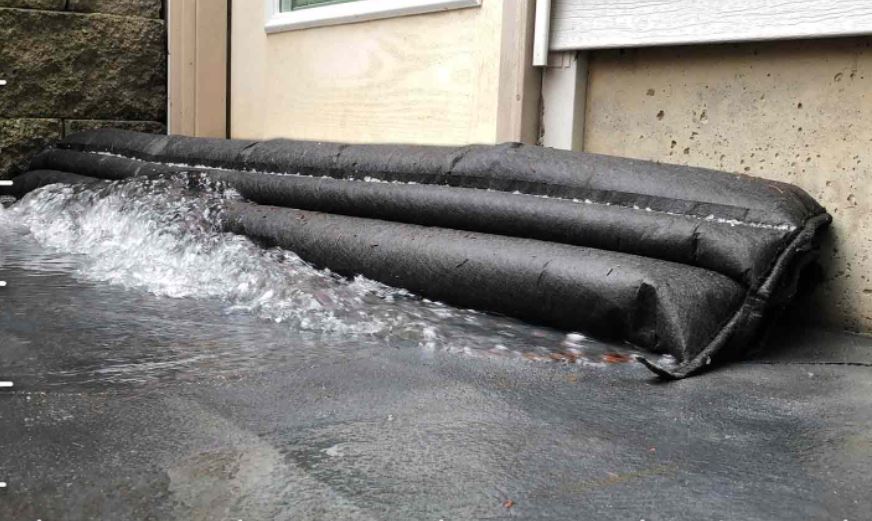 Floods are the number one natural disaster in the United States. Protect your home or property in times of flooding with Quick Dam Flood Bags and Barriers. No need to go to try to find sand and sandbags at a home improvement store, have Quick Dam bags in your garage and pull them out when needed, they expand and activate on contact with water, growing in size to absorb, contain and divert problem water. Be prepared! Storms, rolling blackouts, and natural disasters make it more important than ever to be prepared for anything.   quickdams.com
SureCan Gasoline Fuel Cans- Booth SLSL7088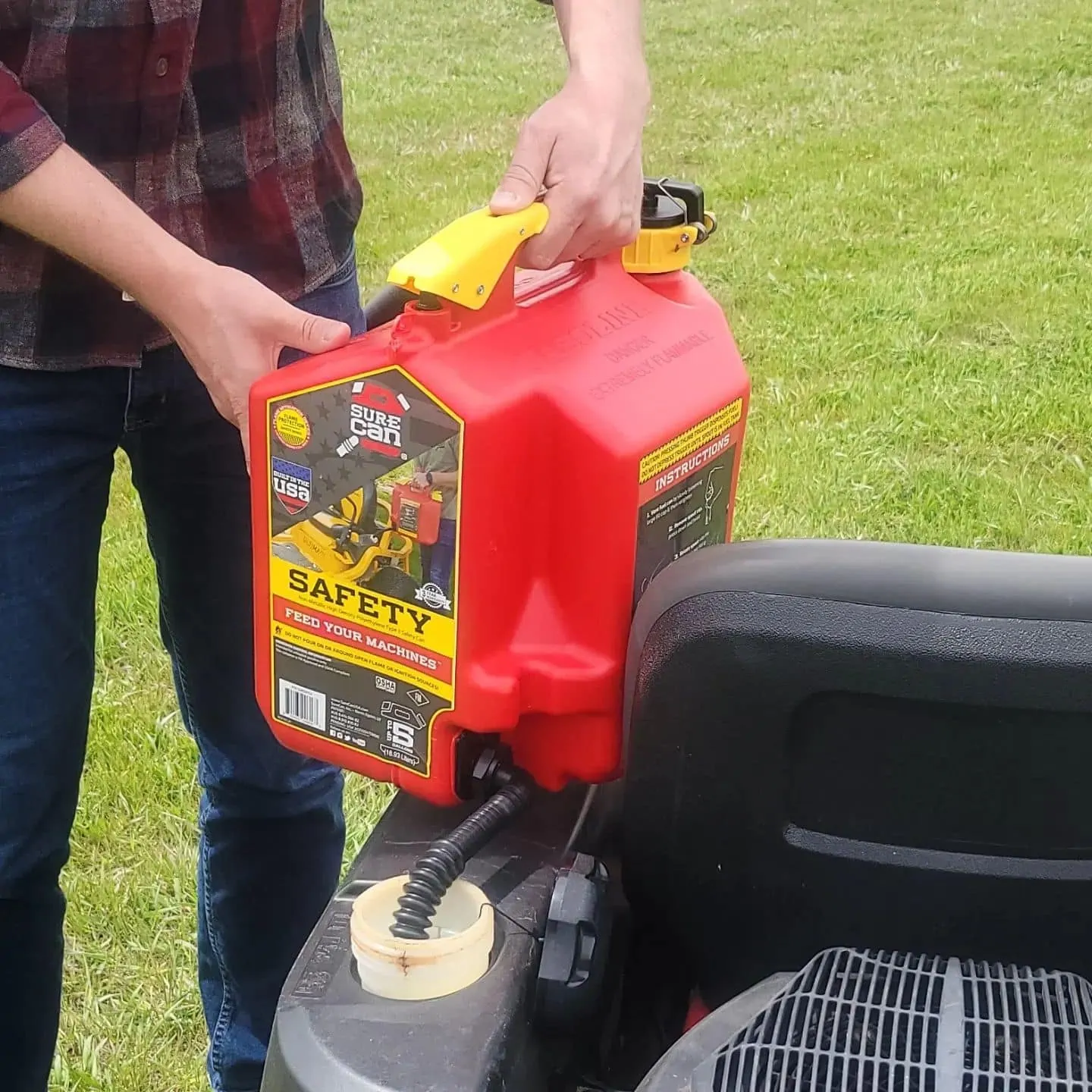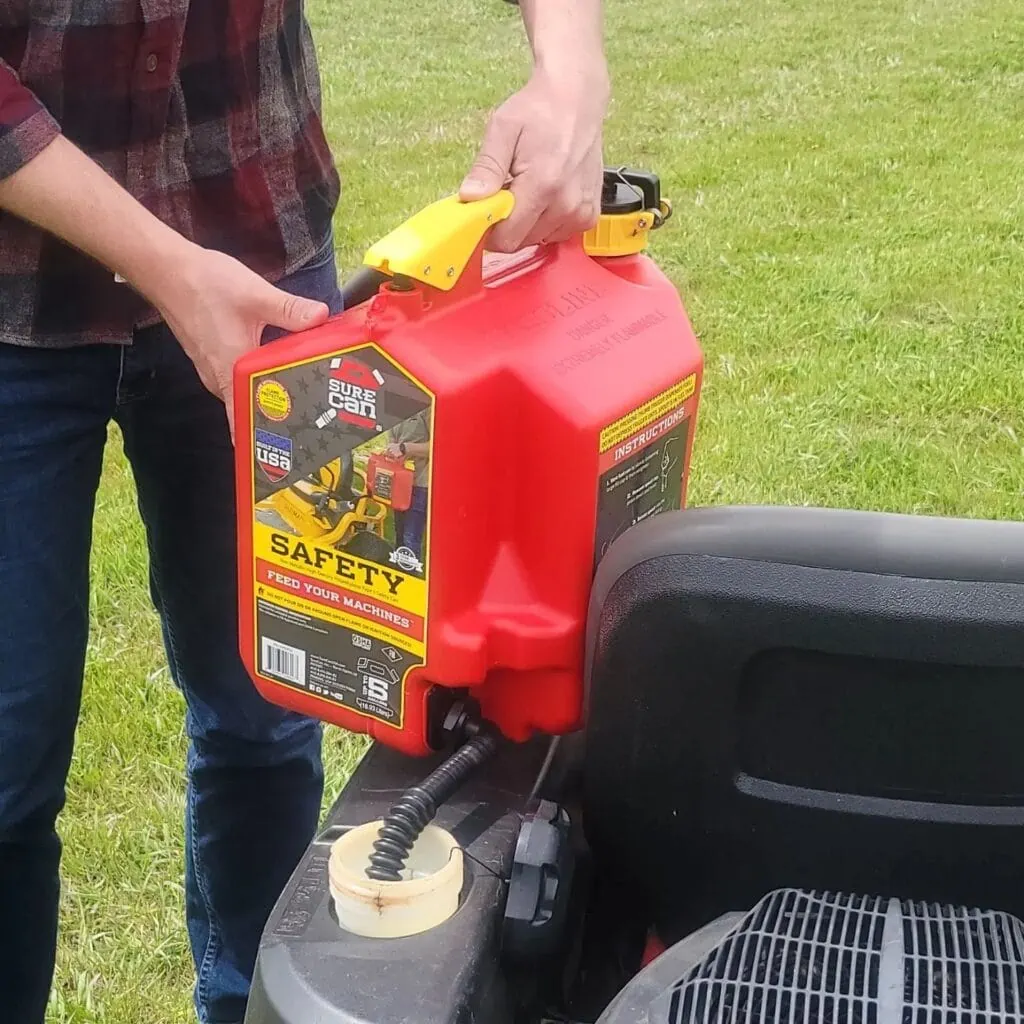 The EHT staff's top choice for fuel cans is SureCan.
SureCan offers 2+ and 5 gallon gasoline fuel cans, which are ideal for everyone who refuels their lawn and garden machines, ATV's, generators or any other machines that require gasoline to run. According to the EPA, each year 17,000,000 gallons of gasoline are spilled while using gas cans. The SureCans are designed with a patented rotating nozzle and thumb-release trigger to fix this problem. The design allows users to control the flow of fuel by depressing the trigger while at the same time being able to see into their machine's fuel tank, preventing overfill and spills. Other features of the SureCan fuel cans include a trigger safety lock, self-ventilating system, comfortable hand grip, durable design and two child-proof caps. surecanusa.com
Coast Products- Booth SL5035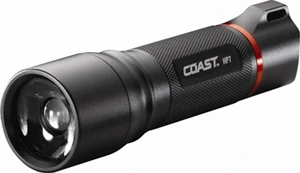 Coast HP7 Flashlight
A long time favorite of the EHT staff, the Coast Products HP7 flashlight features the latest in LED technology. Coast's patent-pending Pure Beam optics produce a pure, bright consistency across the entire beam, whether you want the tightest spot or widest flood of light. The unique spot-beam optics provide a clear, bright center, while also showing a wide angle "halo" so you can see what's going on around your primary target. The HP7 flashlight is housed in a rugged 5.5-in. aluminum casing with four AAA batteries (included). It projects 207 lumens of brilliant light delivering a runtime of 3.5 hours. It has a beam distance of 613 ft. and offers high and low beam modes. Coast offers an array of top quality professional grade flashlights, knives, and safety gear. Visit www.coastportland.com.
California Air Tools- Booth SL7119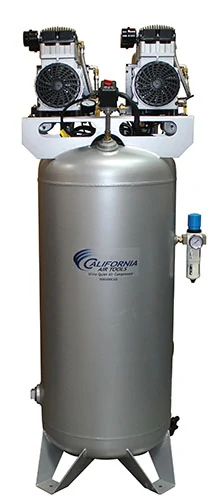 For the past 20 Years, California Air Tools has been recognized as a manufacturer of top quality innovative Ultra Quiet & Oil-Free Air Compressors. These products allow the operator to use air tools anywhere at anytime. Visit this booth to see the new models and latest products that make it possible to work with air tools in shops, garages, and other indoor work areas where noise is an issue. californiaairtools.com
Nexgrill – Booth B1429, Outdoors at NHS: Neevo Smart Grills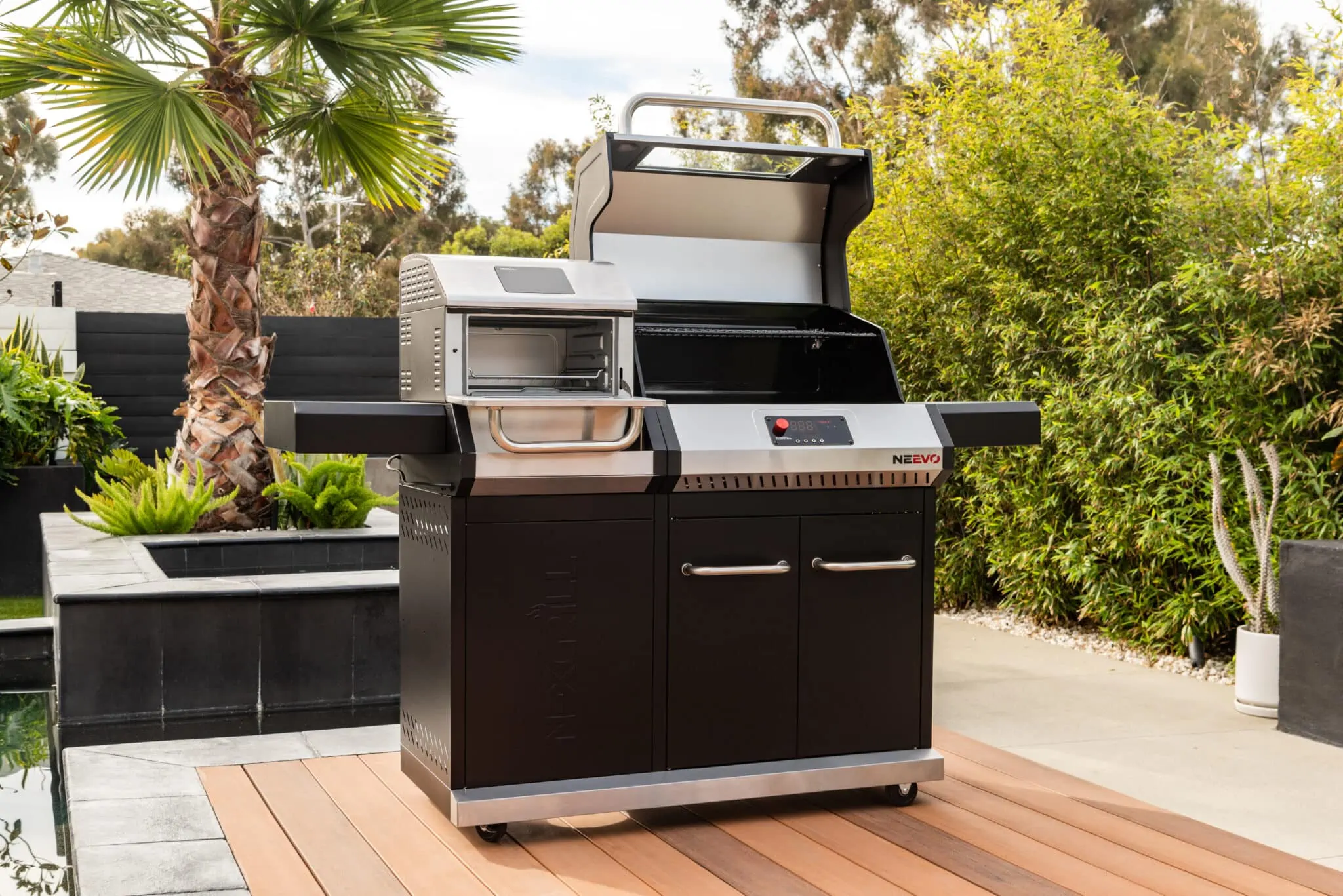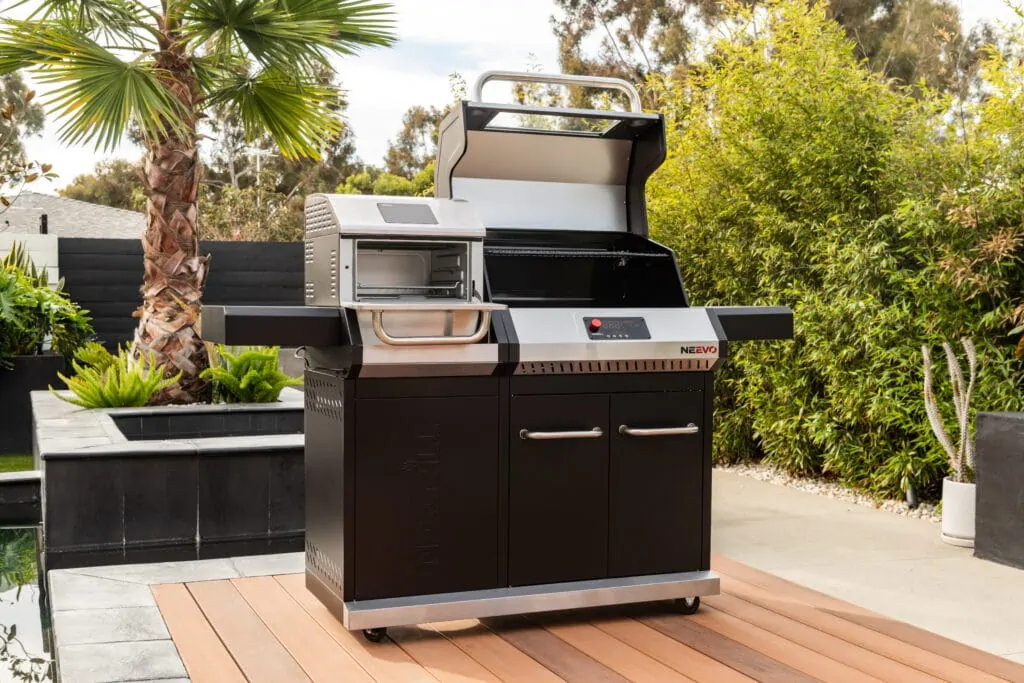 Nexgrill's NeevoTM Smart Grill line is the latest evolution in outdoor grilling. The NEX-fi enabled grill connects to the Nexgrill app and removes the guesswork from grilling by using the SureTemp™ digital controller, built-in temperature probes, and a knobless digital LED control panel that operates on a finely tuned algorithm to maintain consistent cooking temperatures.
The Auto-Warm Mode automatically reduces grill temperatures when food reaches a set temperature to keep food warm and ready to plate.
Two Cooking Zones fire up a combined 44,000 Btu through two horseshoe burners.
The Neevo720 Plus with Air Fryer model delivers seven cooking modes: air fry, bake, convection bake, broil, convection broil, toast or warm – with a temperature range from 100 to 450 degrees Fahrenheit.
Champion Power Equipment- Booth SL1031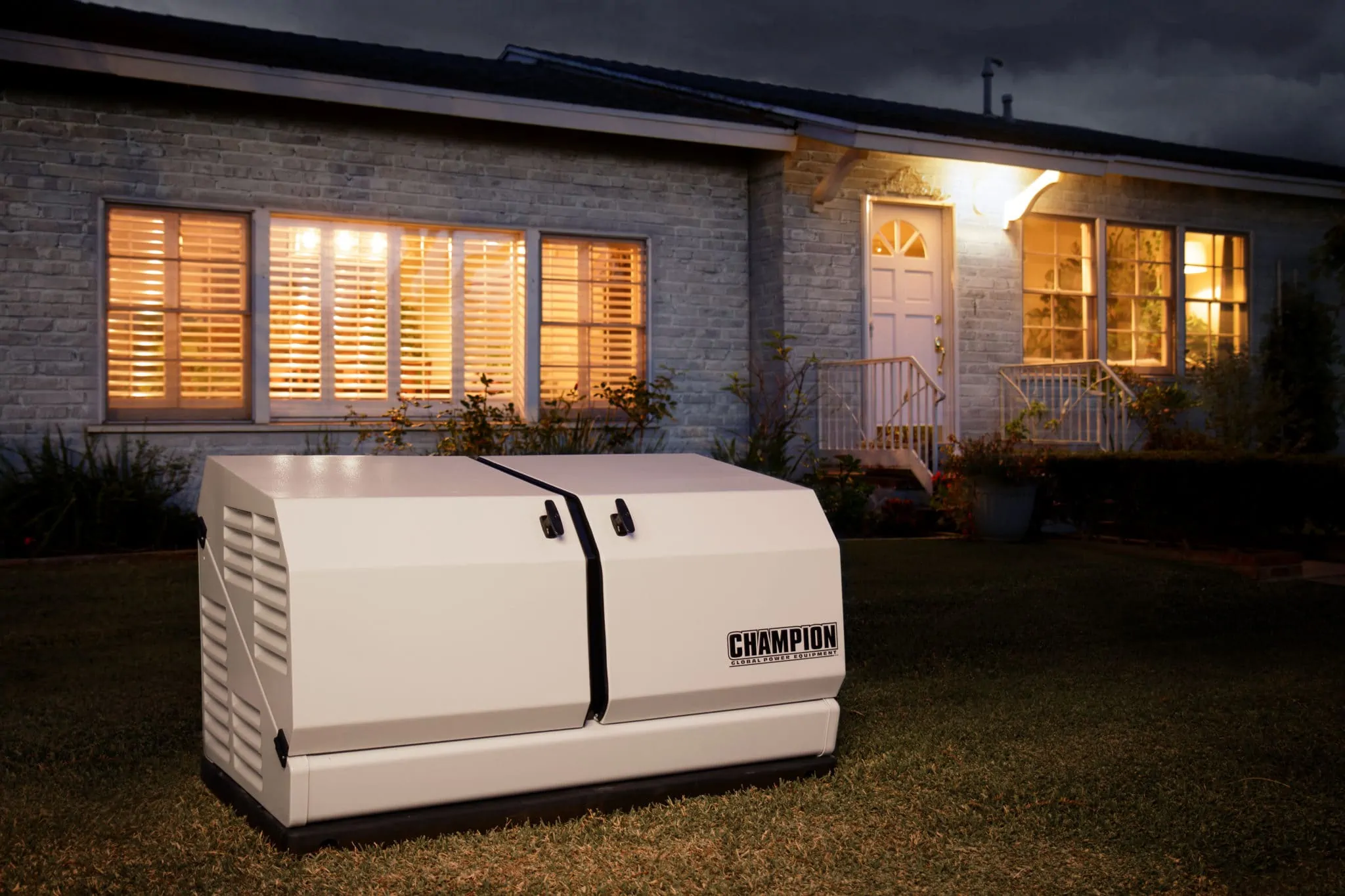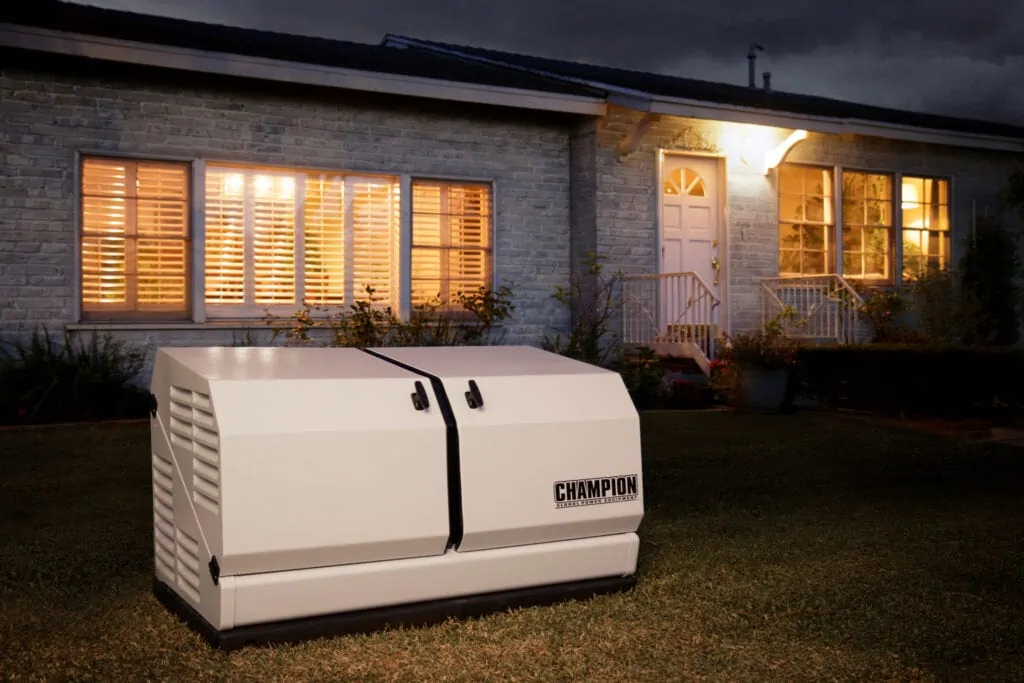 Champion Home Standby Generator
Champion Power Equipment home standby generators are the simple solution to a power outage. Enjoy peace of mind while ensuring security and convenience for your family during an emergency. The generator starts automatically when the power goes out and returns to standby when power is restored. The starting system operates in temperatures ranging from -22° F to 104° F with no warming kit necessary. The onboard battery charger maintains the charge at all times, and since the generator is connected to the home's propane or natural gas system, it never needs refueling. The unit also performs weekly self-diagnostic tests. An all-weather, composite mounting pad is included for easy installation, plus the steel enclosure protects the generator from the elements. The automatic transfer switch is the smart controller that connects the generator to the electrical panel in the home and ensures the generator turns on when needed, and it turns off automatically when grid power is restored. The system can be set up to power emergency essentials during a power outage, or the whole house. The gull-wing design provides easy access to the engine and control panel and allows a full view of the onboard control system. A sound-dampening lining and low-tone muffler reduce noise through a unique baffle system and make these units the quietest in their class. Visit www.championpowerequipment.com.