May Hot Products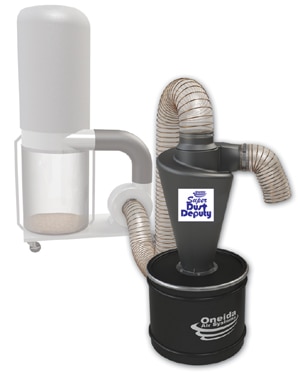 Oneida Super Dust Deputy
Oneida Air Systems' new Super Dust Deputy can turn your inefficient single-stage dust collector into a super cyclonic collector. This molded, patent-pending, static dissipative plastic cyclone separates more than 99 percent of waste before it reaches your collector. This prevents filter clogging and keeps airflow high and consistent. There's no more stopping to clean your filter or empty your plastic bag. Made in the USA, the Super Dust Deputy is only 27 in. tall and can be easily attached to any sturdy, air-tight dust container. With a 5-in. inlet and 6-in. outlet, you just place it between your tool and collector using the appropriate flex hose and reducers. Visit www.oneida-air.com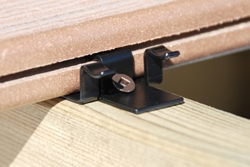 Mantis Deck Clips
The Mantis Deck Clip System system is designed to provide a hidden fastener solution for slotted decking made from PVC, composites or wood products. The Mantis can be installed with a typical screw gun, or use the company's coil-fed NailScrew pneumatic gun to install the Mantis clips even faster. The Mantis clips elevate the deck boards off the joists, which allows the boards to completely dry, protecting against mold and rot. The system ensures no visible fasteners on the deck surface. Even the first and last boards are free of surface fasteners, unlike other systems. The Mantis clips come in a box for 50 square feet of coverage or a contractor bucket for 250 square feet of coverage, with screws included. Visit Ty-Lan Enterprises at www.suredrive.com.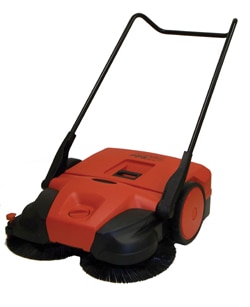 Oreck Push Power Sweeper PPS31D
The patented turbo sweeping system of the Oreck PPS31D sweeps a 31-in. path using two circular brooms in addition to a large brush roller. Everything from fine sand, street dirt, wet and dry leaves, stones, cigarette butts and even cans can be whisked away without the need for electricity. Yards, sidewalks, halls, machine shops or warehouses can be quickly cleaned with minimal energy. The wear-resistant, beltless direct drive and dust-protected ball bearings ensure easy maneuvering and a long service life. Protruding circular brushes and sweeping-pressure adjustment ensure maximum cleanliness even in those hard-to-reach corners and edges. The large brush roller on the bottom picks up all the fine particles, and all the debris is then deposited into the large, easy-to-empty 13.2-gallon container. Visit www.oreckcommercial.com.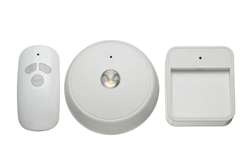 Mr. Beams LED Under-Cabinet Light
Mr. Beams LED Under-Cabinet Light is a low-cost, wireless lighting option that is perfect for those dark spaces in and around the home. This is the first, bright DIY LED Under-Cabinet light to hit the market and retails for $29.99 for two. Roughly the size of an iPhone, each light sheds 40 lumens of light to brighten countertops, closets, pantries, etc. Even better, it has a hands-free motion sensor so it saves energy and only turns on when someone is in the area. The light also features an adjustable auto shut-off time. Available in white or brown to blend in with the most common home décor, the light installs simply with tape—no electrician needed. Visit www.mrbeams.com.
---