Bad Dog Biter
Sink some teeth into your next project with The Bad Dog Biter. Available from Bad Dog Tools, the Biter attaches to an electric drill to make quick, accurate and versatile cuts in sheet material. This drill-mounted nibbler uses a patented circular cutting head to easily cut as straight as an arrow or to make intricate curved designs. Use it to trim metal flashing, remove rusted metal from a fender, cut sheet plastic, fit laminate, or to make sheet-metal crafts.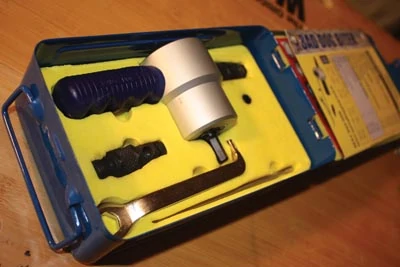 The finish-quality cut causes no distortion of material, creates no dangerous sparks, and it left virtually no burr on the metals the EHT staff used during our test. The cutting head is easy to steer and adjusts 360 degrees for unhindered maneuverability in very tight spaces. It cuts any shape up to a 1/2-in. radius. The Biter can cut round, flat and corrugated materials as thick as 1/8-in. (varies by metal). This is the kind of multipurpose tool for which an imaginative user can find all sorts of uses. For metalworkers, mechanics and heavy-duty crafters, a Bad Dog Biter would make a great addition to the tool crib.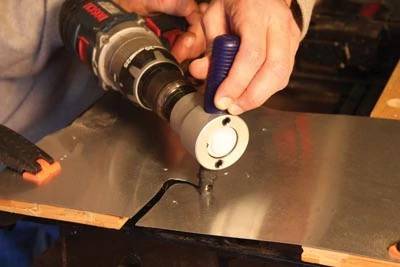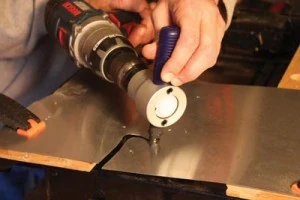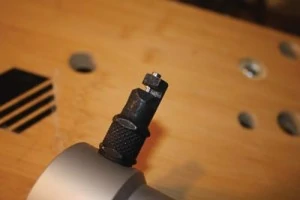 The Original Biter comes standard with a 2-in. cutting head for everyday cutting. The optional 4-in. Long Dog makes it easier to access hard-to-reach places like inside a fender, working on a dashboard, or when retrofitting ductwork hidden inside a ceiling. Learn more at www.baddogtools.com.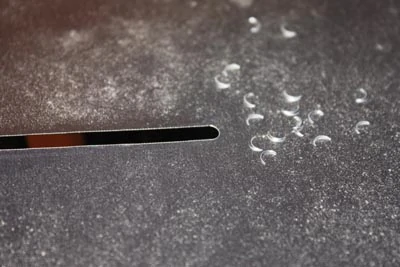 The Perfect Pass Trowel 
The Perfect Pass Trowel, developed by Epiphany Laboratories and marketed through Warner Tool Products, is a new tool that promises to eliminate the mess and guesswork in drywall finishing. Jay Meyerl, the inventor of the Perfect Pass Trowel, created the patented design as a solution to one of his own long-time woes as a building contractor. The innovative, notched design of the trowel makes it simple for anyone, from amateur to expert, to get perfect and consistent drywall finishing results in 3 simple steps. Drywall finishing is as easy as 1-2-3, reducing the need for sanding and the accompanying mess. The tool is available at over 2000 retail locations in the US, including Lowes locations throughout North America. Visit www.warnertool.com.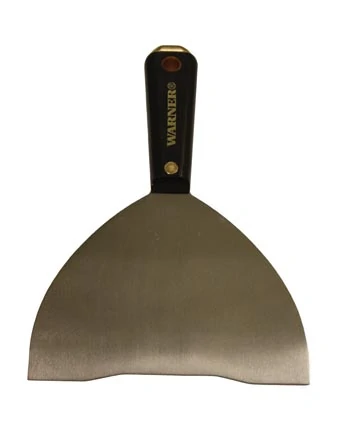 DR 6.25 Tow-Behind Trimmer Mower 
New for spring 2014: Trim while you mow with the DR 6.25 Tow-Behind Trimmer Mower. Trim weeds and tall grasses from hard-to-reach areas while you mow with your riding lawnmower. For many large property owners, the lawn care routine consists of mowing with a riding mower, then going back and spending just as long, or longer, trimming with a handheld string trimmer. Save time, and your back, with the DR 6.25 Tow-Behind String Trimmer.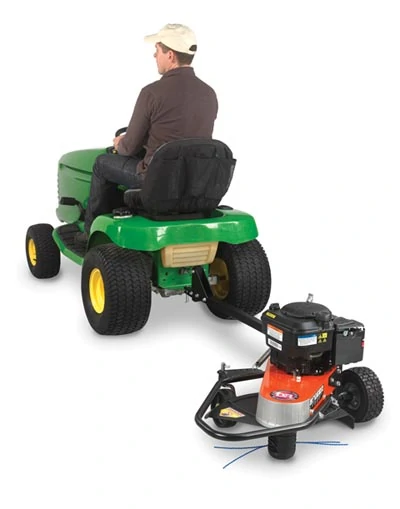 Spring-loaded tensioning allows the machine to deflect around fence posts, rocks, walls and any other obstacle, leaving you with a clean cut right up close. Visit www.drpower.com or call 1-800-687-6575.
Ridgid Oscillating Edge/Belt Spindle Sander 
With a stationary benchtop sander the workpiece is fed into the tool rather than the operator moving the tool over the workpiece. This method of sanding can afford greater control of tricky, targeted sanding tasks. Bench sanders can be used to shape and smooth convex or concave surfaces like butcher-block countertop edges, cabriole legs, scroll work and other contoured items.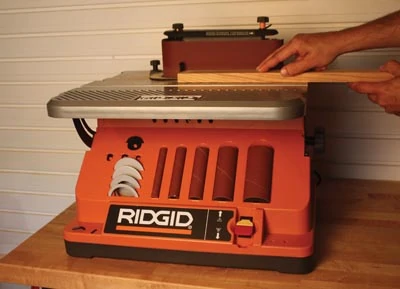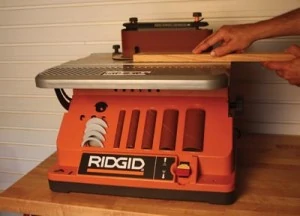 For serious woodworkers, the Ridgid EB4424 Oscillating Edge/Belt Spindle Sander is designed as two professional-grade benchtop tools in one. The EB4424 can operate as either a spinning belt or a spindle sander with the usual rotary motion, but enhances the sanding performance with oscillating motion in which the spindle or belt moves up and down during operation. The dual action helps to quickly and easily achieve burn-free finishes on edges, contours, faces, inside curves and outside curves. The tool-free conversion of Ridgid's EB4424 from belt to spindle saves time and hassle. Plus, this stationary sander offers onboard accessory storage and can be mounted to a sawhorse. It's built with a 5-amp, 3/8-HP motor that reaches up to 1,725 RPM spindle speed and 60 OPM for fast, clean finishes. Learn more at www.ridgid.com.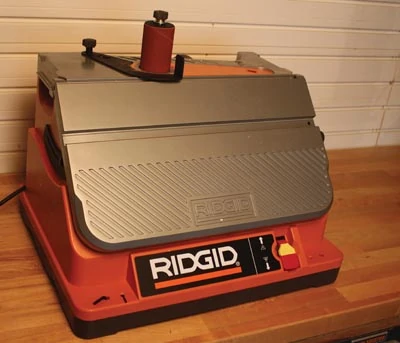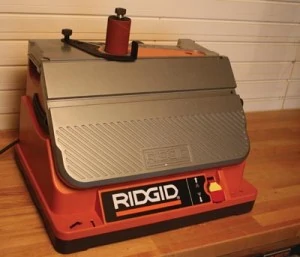 Summit Biological Caterpillar & Webworm Control
Gardeners and homeowners now have a new, organic way to control caterpillars and webworms on fruit trees, shade trees, shrubs and garden plants. Summit Biological Caterpillar & Webworm Control is a 100-percent natural alternative to synthetic broad-use chemical insecticides. The active ingredient is BTK, a naturally occurring bacterium that kills caterpillars and webworms but has no effect on birds, earthworms or beneficial insects such as honeybees and ladybugs.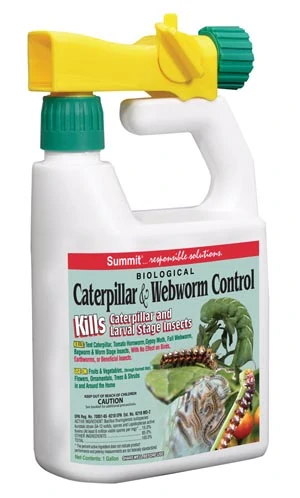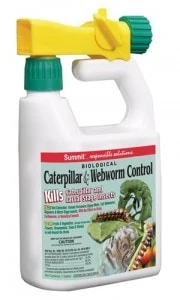 The product is OMRI Listed and approved for organic gardening, and it contains no synthetic toxins. Summit Biological Caterpillar & Webworm Control may be used on edible plants, fruits and vegetables right up to the day of harvest. A handy one-quart hose-end spray bottle is available at garden centers, hardware stores and online at www.summitresponsiblesolutions.com.
HOME DEPOT PRO APP
Professional contractors who do business at the Home Depot have a slick new smart-phone app to make life in the construction biz a little easier. The new Home Depot Pro app lets you interface with Home Depot while on the job site. The app allows you to check the inventory of specific local stores, which is a heck of lot more convenient than stopping work and trekking to the nearest outlet only to find they've sold out of what you need. You can buy the materials on your punch list using your phone, and then pick up the order the same day. You can also find stores with available tool and truck rental. For pros who shop at Home Depot, the app can be a real time saver.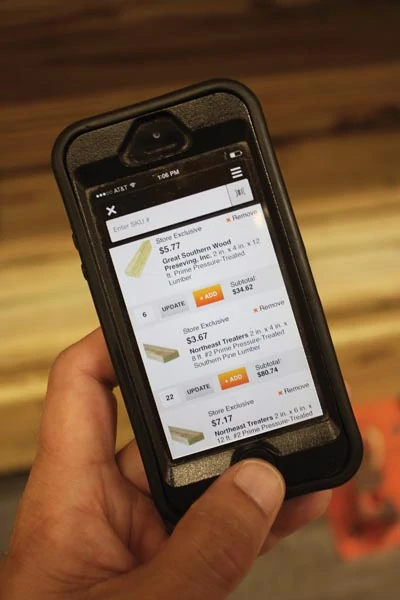 Using the app when in the Home Depot store, you can ditch the pad and pencil and instead scan product bar codes for quick calculation of quantity and prices. You can save your punch lists on the app and reorder materials from past purchases, which is a big help for those signature projects when you tend to place the same order on a lot of jobs.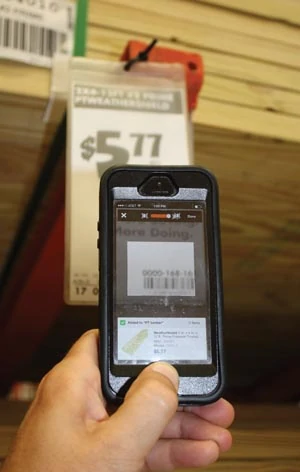 Another cool tool is the app's ability to track receipts and view past in-store receipts and online purchases. This is a nice way to keep your business organized and cut down on that pesky paperwork.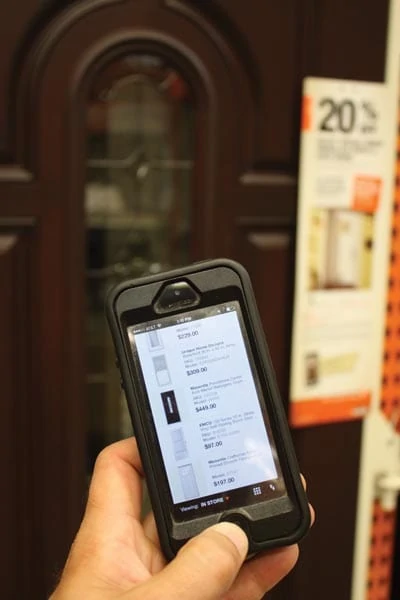 Working outdoors for the day? The Pro App can bring up local weather conditions in real time. The app also lets you to access Pro Xtra, The Home Depot's loyalty program, linking you to personalized information at the touch of a button.
The Home Depot Pro App is available for free and can be downloaded on iOS and Android systems or by texting "PRO" to HDepot (433768).