Zuri Premium Decking
With its larger-than-life real wood presence and low-maintenance demands, Zuri Premium Decking contributes to a distinguished exterior environment. It's a lasting impression and exterior expression that virtually pays for itself over the years. Zuri displays its unmistakably wood like beauty through the richness of its colors and patterns and its minimal grain pattern repetition. It retains its looks through years of wear and weather changes, and there's no need for painting, staining or resealing. Simply apply mild soap and water to keep it looking its best. Zuri's resistance to scratches, stains, color fading, slips and moisture also contributes to its undemanding upkeep over time. Homeowners can select Zuri in five warm color tones: Chestnut, Walnut, Pecan, Brazilia and Weathered Gray. Each color is coated to resist fading year after year and is backed by a 25-year Color Fastness Warranty. A dramatic visual draw can be applied to long runs of diagonal decking through a variety of inlay options. Zuri offers all kinds of dramatic designs, sizes and colors—along with the option to work with a designer to apply your own personal decking stamp. Visit www.inspiredbyzuri.com.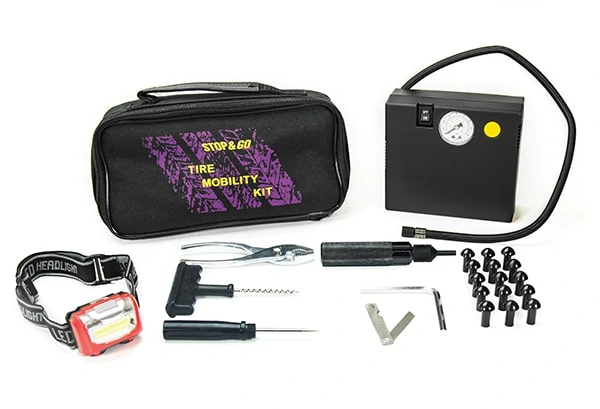 Stop & Go Tire Mobility Kit
The new Stop & Go Tire Mobility Kit combines a reliable air compressor and the award-winning Pocket Tire Plugger, which seals the puncture on the inside. The Plugger is a spring-loaded gun that drives the plug into the hole, then the shaft of the plug expands under pressure to fill the puncture. The mushroom head of the plug seats on the inner wall of a tubeless tire, allowing no air to escape. The Stop & Go Tire Mobility Kit gives you all the necessary hand tools and (15) mushroom-shaped rubber plugs to make an effective repair on your car, truck, trailer, SUV or RV. It's an "on the heel" repair, meaning no wheel dismount is necessary, and no rubber cement is needed. It even comes with a head lamp for nighttime tire repairs. For more info, visit www.stopngo.com.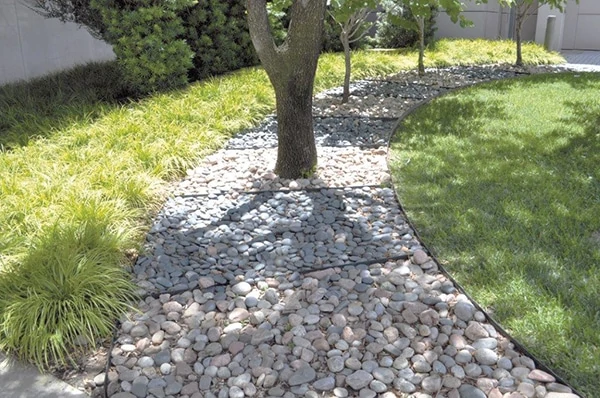 Col-Met Steel Landscape Edging
Col-Met Steel Landscape Edging helps create clean, crisp lines in various landscape designs. It keeps grass from spreading and retains mulch, rocks and stones in gardens and walkways. Col-Met edging is easy to shape and install and stays in place for years. Col-Met is the largest manufacturer of commercial-grade steel landscape edging, which is available in green (standard), brown and black powder-coat finish. Unpainted or galvanized finish is also available. New to the market, the company is including a new matte black finish. Col-Met landscape edging is available in a variety of heights, thicknesses and finishes. Col-Met also offers commercial tree rings and a complete line of edging accessories. Visit www.colmet.com.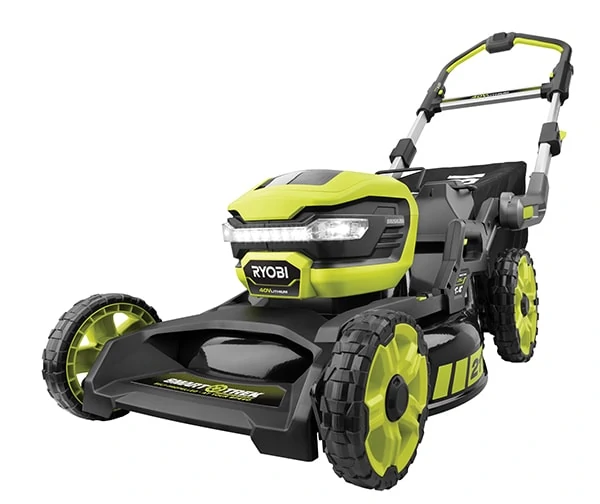 Ryobi 40V SmartTrek Mower
At first glance, this new Ryobi mower may look like a high-end gas mower, but the 40V  SmartTrek combines top-of-the-line features with the latest in battery and brushless  motor technology to take cordless mowers to a whole new level. Unlike conventional  brushed motors, brushless motors are more powerful, durable and efficient.  This mower's intelligent brushless motor can sense changing load levels,  so it automatically maintains optimal cutting speeds by ramping up  the power in overgrown areas. Plus, the self-propelled SmartTrek  mower technology automatically adjusts to your walking speed.  This means when you are approaching an obstacle or navigating  around intricate landscape edging, you can slow down and focus  on mowing instead of the control panel. The SmartTrek mower comes with a 40V 6-Ah lithium-ion battery  that has the capacity of mowing most yards  on a single charge. The mower features an easy-lift bagger that enables you to remove or  lock in the bag one-handed and through the  handles. This not only saves time but your back as well. Additionally, with this mower's single-point height adjustment, you can precisely adjust cutting height in seconds with a single pull of the handle. The new mower can also be stored vertically, making it super compact with a single step on the foot pedal, which collapses the handle down into storage mode. Learn more at Homedepot.com.