Lufkin Self-Centering Tape Measure
Crescent/Lufkin introduced a redesigned version of its popular Self-Centering Tape Measure, which makes finding the midpoint of measurements quick and easy. Improvements include a new ergonomic case for added comfort and a quad-rivet end hook for extended blade life. The Self-Centering Tape Measure is perfect for hanging pictures, finding the midpoints of walls, and many other measuring jobs around the house. It features unique blade markings, resulting in a tape that takes the math out of finding the midpoint of any measured distance. A black upper scale shows the actual measurement; a lower scale directly beneath it shows the midpoint in red. For example, if the upper scale reads 2-1/4 inch, the lower scale will show 1-1/8 inch. Visit www.crescenttools.com and www.lufkintool.com.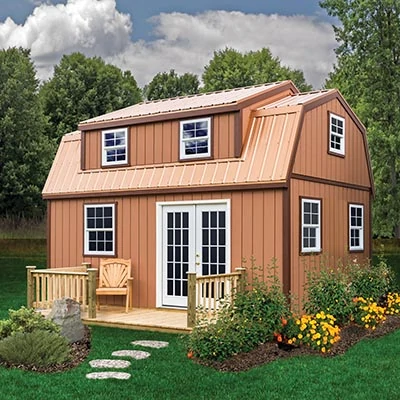 Lakewood DIY Kit from Sentry Buildings
Available in two sizes, 12×18-ft. and 13×24-ft., the Lakewood DIY Kit provides a large amount of space for storage or use as a cabin or workshop. Featuring an expansive loft with 6ft., 1in. headroom you'll have additional space for storage, work area or a sleeping loft. Premium-grade 2×4 studs and framing, 2×6 loft floor joists and a 2×6 truss system ensures you a quality and sturdy building which you can insulate for a finished interior. In response to the growing trend for customizable outbuildings, the Lakewood is designed so the homeowner can build to suit their needs. Six windows are included for installation in the gables and dormers. These windows add a great deal of light to the interior and provide ventilation while adding an attractive look to the building. The first floor offers an opportunity for the homeowner to choose the type, size and number of windows and entryways they prefer. Items such as doors and windows are purchased separately and installed in the locations of your choosing during construction. Because these locations are not predetermined, the combinations are nearly limitless and make every finished building unique. Detailed instructions and pre-cut components along with Sentry Buildings' knowledgeable service team will make your new building a fun and rewarding project. Visit www.barnkits.com.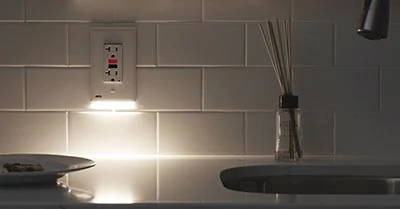 SnapPower GuideLight Series
The GuideLight 2 PLUS and GuideLight 2 PLUS for GFCI, are the newest products in SnapPower's GuideLight outlet cover line. The GuideLight 2 PLUS is the first SnapPower product for ground fault circuit interrupters (GFCIs), providing owners with complete pathway lighting coverage for every room of the home. The GuideLight 2 PLUS features a soft diffused light bar for smooth ambient lighting, a low-profile ergonomic on/off switch on the plate cover, and brightness settings that give users complete control over their pathway lighting. Visit www.snappower.com.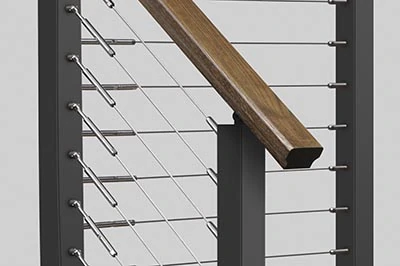 Linear Stair System from L.J. Smith
The Linear Stair System from L.J. Smith now has metal newel posts added to the product line. Each newel post is sized and pre-drilled for simple installation of the company's Marine Grade 316 stainless steel cable and cable fittings. Box treads are available to create a modern and open designed stairway. The company also offers newel mounting kits and post-protector tubes. L.J. Smith is the largest stair parts manufacturing company in the U.S., featuring wooden and ornamental iron balusters, stainless steel cable and tube infills, newel posts, hand rails and accessories—all defined by their unique designs, durability and good looks. Visit www.ljsmith.com.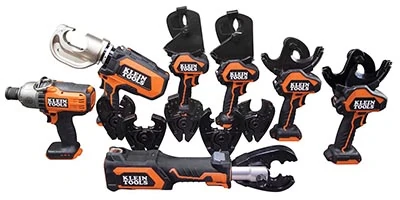 Klein Battery Operated Tools
Klein Tools brings over 160 years of quality, durability and expertise to a new line of battery-operated tools, including a variety of cable cutters, crimpers and an impact wrench, all powered by DeWalt lithium-ion batteries. Engineered primarily for professional electricians and tradespeople, Klein's new battery-operated tools help workers reduce the time and effort spent on each task, from crimping copper or cutting aluminum to driving fasteners into wood, metal or concrete. Visit www.kleintools.com.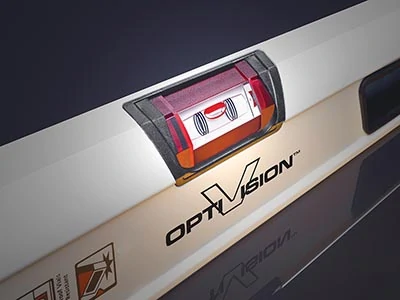 Kapro OptiVision Red Leveling Technology
Kapro Tools' patented OptiVision vial features an easy-to-read vial bubble with super defined edges and strong surrounding color definition, as well as an extra set of reading lines for setting gradients at 1 and 2 percent. The OptiVision Red's unique epoxy-locked, tilted setting offers a direct line of sight to the bubble, which makes reading the vial easy and provides more precise results. The high contrast ratio between the red bubble and vial liquid in Kapro's solid acrylic vials makes visibility up to eight times easier than clear liquid vials with white backgrounds. OptiVision provides superior visibility in low light and bright light and is UV-resistant, meaning the vial always maintains its original color contrast and visibility. The OptiVision line includes the 905 Condor Box Level, 935 OptiVision Red 10-inch Toolbox Level, 946 Smarty 4-inch Magnetic Pocket Level and 930 SmartCast Heavy-Duty Mason's Level. Visit kapro.com.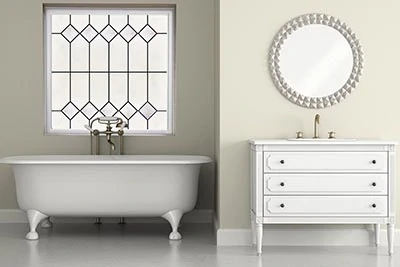 Home Designer Decorative Glass Windows from Hy-Lite
The Home Designer line of privacy windows are unlike anything you've ever before seen from Hy-Lite. Whether the style is contemporary, transitional or traditional, Hy-Lite has something for everyone. Inspired by designers across the country, the Home Designer Collection features four unique privacy windows: Metro, Mission, Prairie and Baroque. Available in a wide range of sizes, starting with 24×24-in. and going to as large as 48×48-in., the design styles solve the need for privacy, light and design appeal in the home. Responding to industry demand, Hy-Lite has also introduced an operable awning window in its popular Home Designer Collection. The new operable awning windows are available with white, tan and driftwood vinyl frames. Each window features coordinating screens, latches, fold-down handles and anti-corrosion hardware.