Mister Boardwalk
Mister Boardwalk is a roll-out wooden walkway that requires no permits or carpentry skills to install. Wooden (or plastic) slats are connected with a cord and spacers, and the walkway literally unrolls to conform to almost any surface. Designed for 20 years of tough, year-round use, the system has no nails to rust or pop out, and most walkways are guaranteed against rot and termites. Design elegant turns and winding paths with ease. Slats are available in cypress, teak, ipe, pressure-treated and Trex composite. Visit www.misterboardwalk.com.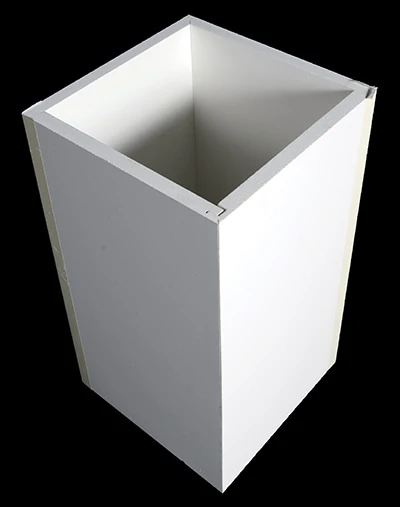 Versatex 12×12 Column Wrap
Now there's a new, easy way to clad rough-sawn posts in attractive, weather-tight PVC. The Versatex 1x12x12 version of the Versawrap column system comes in 12-ft. lengths.. With actual outside dimensions of 11-1/4 by 11-1/4 inches and a 3/4-in. wall thickness, the new component provides one-piece, pre-cut cladding with a secure, full-length, friction-fit closure.
It's made of the same premium, matte-finished cellular PVC as all Versatex exterior trim products. Instead of assembling four separate boards, you just add glue, wrap the post, wait an hour, peel off the protective tape, and the job is done. Visit www.versatex.com.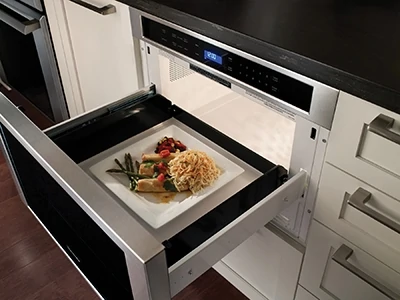 Thermador MicroDrawer
Thermador's new built-in MicroDrawer microwave oven, with a spacious 1.2 cu. ft. capacity and 950 watts of power, can be conveniently installed below a countertop for easy access. The "perfect flush installation" blends with the cabinetry, and the microwave offers ten cooking modes, including sensor cooking. The 24-in. MicroDrawer opens and closes with a "touch" for easy convenience. Visit www.thermador.com.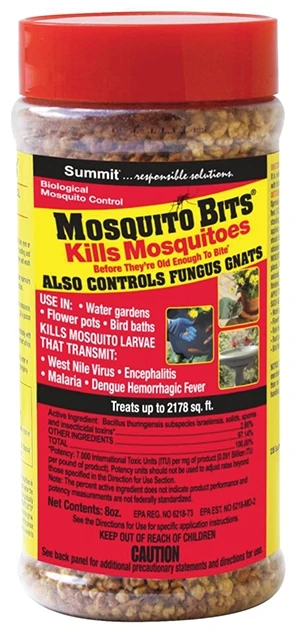 Mosquito Bits Kills Fungus Gnats, Too
Summit Mosquito Bits, a biological control product that kills mosquito larvae outdoors, is now also approved for the control of fungus gnats in container plants and houseplants. To control fungus gnats, simply shake the granular Mosquito Bits onto the potting soil in houseplants and other container-grown plants. Mosquito Bits can also be mixed with potting soil prior to planting. Mosquito Bits may be used on any container plants including vegetables and herbs. The active ingredient in Mosquito Bits is called BTI (Bacillus thuringiensis israelensis). BTI is a naturally occurring bacterium that's deadly to both mosquito larvae and fungus gnat larvae, but is harmless to people, plants, animals, fish or birds.
To kill mosquito larvae outdoors before they can become flying, disease-spreading adults, simply shake the Mosquito Bits granules on any standing water, including ponds and water gardens, rain barrels, roof gutters, bird baths, flower pots and pot saucers. Mosquito Bits are also effective in grassy or marshy areas and where the mosquito population is extremely dense and a quick kill is needed. Visit www.summitresponsiblesolutions.com.