Deckorators Vault, Frontier Decking Warrantied for Water and Ground Contact
The warranty for Deckorators brand Vault and Frontier decking has been expanded to include water and ground contact, making Deckorators one of the only brands in the industry to stand behind installations in, or in contact with, water or ground. The Vault and Frontier decking are now backed by a 25-year structural, 25-year stain-and-fade and 25-year removal-and-replacement limited warranty that states the boards "may be installed in contact with the ground or submersion in water." Coverage applies to both fresh and saltwater contact.
The enhanced warranty gives contractors and DIY'ers the peace of mind to use the decking on a wide variety of projects, such as docks, ground-level decks, around pools and hot tubs, and more. Made with polypropylene and mineral filler in the exclusive Eovations process, Vault and Frontier decking absorb virtually no moisture because they contain no organic material. At the same time, each board is 35 percent lighter than most wood-plastic composite decking and similar in weight to PVC for easier handling on the job site—however, it's twice as strong as PVC decking in terms of stiffness-to-weight ratio for superior durability. Visit www.deckorators.com.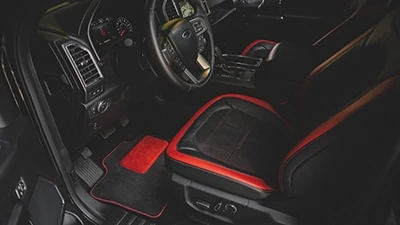 Custom-Fit Car Mats You Design
GGBailey offers the highest quality, custom-fit car mats with a wide variety of designs available. You can also design your car mats: Choose from an assortment of 20-oz. carpet colors, edging styles (binding or serging), Heelpad styles (round or rectangular) and personalized embroidery, featuring your initials or name. Customers can utilize GGBailey.com's easy-to-use Virtual Mat design tool, which makes the customized process simple and allows you to see and change your car mat design throughout the process. Visit GGBailey.com.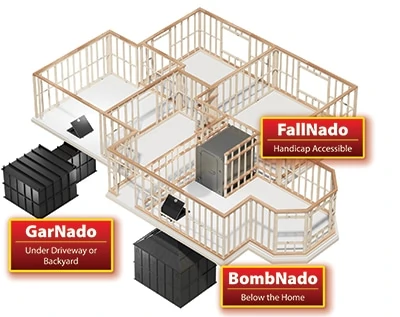 Atlas Storm Shelters
Atlas Survival Shelters' new NADO series of small nuclear fallout shelters can be retrofitted into existing homes. The new collection includes three shelter types that start from $9999 and even include a NBC air-filtration system to protect inhabitants from nuclear, biological and chemical gases. The units are designed for new home construction but can be disassembled to insert into a garage with some excavation of the garage floor. "Bombnado" is designed for a secret hatch in the floor of a new home's closet, available in five sizes (1- to 6-man models), all less than $20,000 including freight and installation. "FallNado" is a handicap accessible walk-in shelter at ground level, framed within the walls or simply bolted to the garage floor for retrofits (14 sizes available). "Garnado" is the most popular of the three models because of its adaptability, making it easier to install under a driveway with the hatch hidden inside a garage door, so you may come and go as you want without anyone seeing you enter it. The Garnado also installs easily in the backyard with usually just one day's worth of digging. Learn more at IWANTTHATSHELTER.com or call 1-855-BUNKER.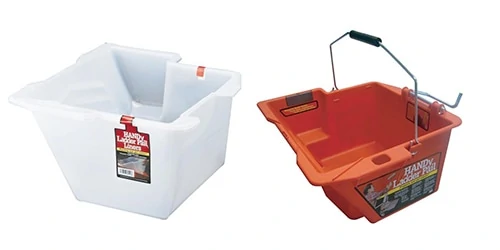 HANDy Ladder Pail
The HANDy Ladder Pail is the safe and easy way to transport paint, tools and supplies up and down a ladder. It holds one gallon of paint, stain or liquid, and a fixed bracket easily secures it to most ladders. The built-in paint grid works perfectly with rollers, and the built-in magnet secures brushes and tools. Ruggedly constructed and easy to clean, the HANDy Ladder Pail is also a great tool for changing lightbulbs, cleaning gutters, or any other project done on a ladder. Plus, you can shorten clean-up times and make easy color changes by using the HANDy Ladder Pail disposable liners. Visit handypaintproducts.com.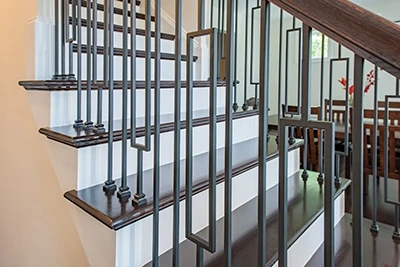 Contempo Collection from L.J. Smith Stair Systems
L.J. Smith has launched the new Contempo Collection of iron balusters. The durable iron balusters come in multifunctional styles with straight lines and open spaces. Available in either a low sheen black or matte nickel finish, the iron balusters come in four different styles: straight line, rectangular vertical feature, oblong vertical feature, and ladder design. The stylish balusters can be installed with complementary newels and rails. Started in 1885, L.J. Smith is the largest stair parts manufacturing company in the country, including wooden and ornamental iron balusters and newel posts, hand rails and accessories. Visit www.ljsmith.com.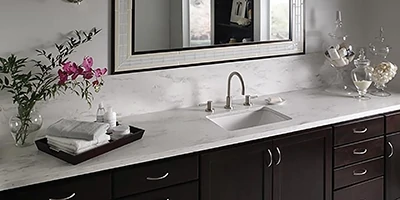 Custom Corian® Vanity Tops Online
Installing a new Corian® Vanity Top is a fulfilling project for any serious DIY'er. Fully customizable at SolidSurface.com, the new top can be delivered to a bathroom near you in 10 business days or less. Offering the full 129 current colors of Corian, including the latest Deep Color Technology and Prima collections, is not typically an option through most stores, whether online or in-person. Compared with big box stores, the SolidSurface.com Vanity Top program offers an affordable set of options, including lengths up to 144 inches with variable depths. Sink options include ceramic or solid surface, or select an option to install your own vessel sink. Other customizations include backsplashes, decorative edges, and sink and faucet hole configurations. Get started now with your new custom-built bathroom vanity top at www.solidsurface.com.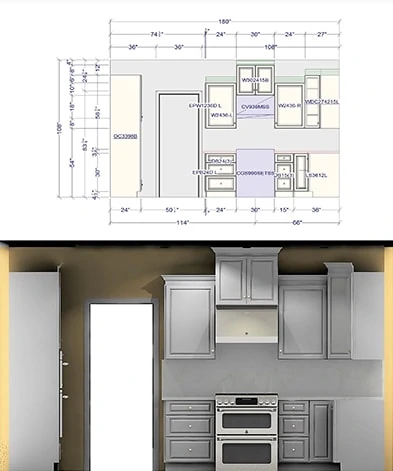 Flex Cabinets "One Stop Shop" Website
Flex Cabinets has introduced a new "One Stop Shop" E- Commerce website. You can now use www.flexcabinets.com for all your cabinet needs in the kitchen, home office, bath vanities, libraries, closets, wall units, or any custom cabinet project. Whatever your design style, www.flexcabinets.com offers cabinets to fit, including a tremendous selection of Classic Kitchens, Traditional Kitchens, Contemporary Kitchens, Modern Kitchens, Rustic Kitchens, Farmhouse Kitchens, Cottage Kitchens and more. Buyers will benefit from the tremendous buying power of Flex Cabinets, with prices averaging 50 percent below the big box stores and delivery costs are significantly less than competitors'. The company currently has over 10,000 products with cabinets priced to fit any budget. Flexcabinets.com also offers many kitchen accessories such as drawers, drawer slides, hinges, drawer fronts, knobs, moldings, carved moldings, lazy susans, hardware, garbage and recycling pullouts, and so much more. Visit www.flexcabinets.com.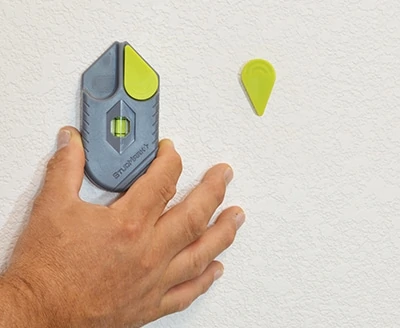 Studmark Stud Finder
A great example of improving on an existing tool is the Studmark stud finder. Calculated Industries has two models, the Studmark and the Studmark+. They work similarly, using only magnets to detect screws or nails to help locate a stud behind sheetrock and other building material. Their compact design incorporates powerful rare-earth magnets located at each end of the unit's base, which enables users to locate studs quickly and mark them with ease. Visit calculated.com.
Dripless Roller Covers from Pro Roller
Dripless are the industry's finest lint-free professional roller covers, manufactured using the very best high-density woven fabric to resist matting plus a unique finishing process to produce the "ultimate" cover. Dripless covers provide maximum pickup and release, while ensuring a flawless, lint-free and super smooth finish. They have a heavy-duty plastic core and create virtually no splatter, ideal for use with all paints, enamels, urethanes, epoxies and marine coatings. Rollersare also available with solvent-resistant phenolic cores. Learn more at www.proroller.com.