SawStop Jobsite Table Saw
The SawStop Jobsite Saw combines SawStop's innovative safety device with compact portability. The company's patented safety device stops and drops the blade on contact with skin 10 times faster than a car's airbag. To cut conductive materials, the unit features a bypass to the safety system. The new saw also offers a ground-breaking elevation system that raises or lowers the blade in just a single turn of the handwheel. With the Quicktilt feature, simply compress the tilt paddle and tilt the blade to the desired angle. When fine-tuning is required, you can adjust the angle in 1-degree increments with the infinitely-adjustable tilt mechanism. The saw comes with a solid T-Style rip fence with ErgoLock, which slides easily, locks firmly and offers a 25-1/2-in. rip capacity. The T-style design minimizes deflection to increase accuracy. The fence also provides an extended support at the fence face to support a workpiece; simply extend the on-demand shelf with a turn of a knob when needed and turn it back when done. The Sawstop Jobsite Saw comes with an easy-to-use mobile cart that extends for use and collapses for transport, and the large solid wheels and comfort-grip handles make it easy to navigate variable terrain. Visit www.sawstop.com.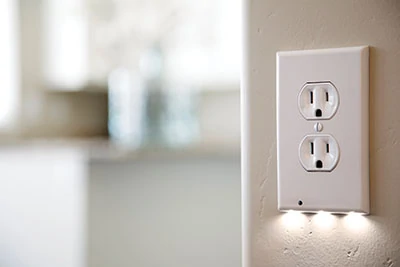 SnapPower Guidelight
The SnapPower Guidelight has all of its components built inside the cover plate so the only installation required is swapping out the old cover plate for a new one. It's disguised to look just like a standard cover plate during the day while illuminating the floors and countertops at night. With a built-in automatic light sensor and three energy-efficient LEDs, the Guidelight only uses around 10 cents of energy for the entire year. Visit www.snappower.com.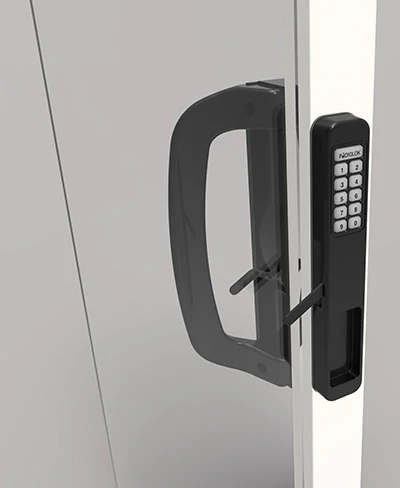 PadioLok
Padio Systems Inc. announces PadioLok, a patent-pending universal keyless/keypad lock for sliding patio doors. Homeowners have long suffered inconvenient, insecure and unsafe locks on their sliding patio doors. PadioLok solves these problems by providing two-way keyless locking and unlocking; whether you are entering or exiting, just enter a passcode on the keypad. The design is more secure and tamper-resistant than typical latches. It can't be jiggled open and it resists high lifting and prying forces. Plus, PadioLok retrofits to just about any existing or new sliding patio door, including aluminum and vinyl of various thicknesses and widths. Visit www.padiolok.com.