Oneida Air Systems New Gorilla Duct
Gorilla Duct from Oneida Air Systems is a new affordable clamp-together ductwork for a dust-free work environment.
This revolutionary ductwork greatly simplifies installation with no rivets, welding, crimpers or screws needed—it simply clamps together. Besides being easy to install it is also reusable. Want to rearrange your shop, but don't want to order new ductwork?
No problem, just unclamp your Gorilla Duct and rearrange accordingly; it's as simple as that. Already have existing duct-work and planning to add more? Gorilla Duct is compatible with all existing ductwork, just add an adaptor to your existing duct and you're ready to expand your shop with Gorilla Duct. Gorilla Duct does not require a precise fit and is easily adjustable, offering the ability to add or subtract length as needed.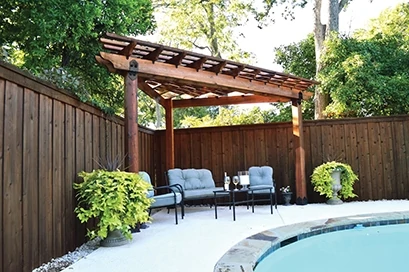 OZCO Building Products
OZCO Building Products offers innovative products for decks, fences, pergolas, arbors, pavilions and so much more. The owners of OZCO are builders too, and insist their products be easy to use and have exceptional performance so you can build like you mean it. OZCO products are easy on the eyes, offering great features with both style and strength. All the decorative new ways to Anchor, Connect, Fasten and Finish will be available for viewing at booth C8931 of the International Builders' Show, where you can personally check out the unique and stylish products.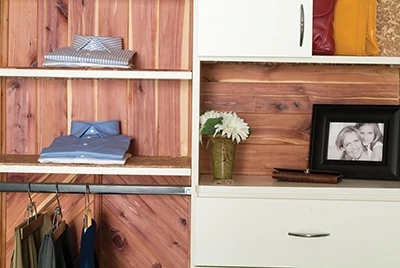 CedarSafe Natural ClosetLiner
Giles & Kendall Inc. is the premier manufacturer of CedarSafe Natural ClosetLiner made from 100-percent Aromatic Eastern Red Cedar. Cedar closet lining is offered in solid tongue-and-groove planks and 4×8-ft. and 16×48-in. flakeboard panels. Cedar closets are an easy way to add luxury to custom home construction or remodeling projects without adding to the bottom line. Aromatic Eastern Red Cedar not only looks and smells luxurious but also offers a real functional benefit to closets by naturally protecting fine garments vulnerable to moth and silverfish damage. Plus, the material is not just for closets. When installed in pantries and beneath sink cabinets, cedar may repel perhaps the most unwanted insect pests, cockroaches. Furthermore, Aromatic Eastern Red Cedar has been shown to naturally resist mildew and can transform basements and attics into additional off-season storage. Visit www.cedarsafe.com or booth S1255 at the International Builders' Show.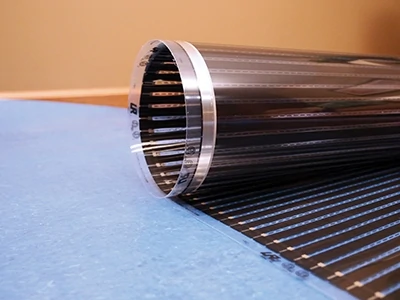 Perfectly Warm Radiant Heat Film
MP Global Products introduces Perfectly Warm Radiant Heat Film, an in-floor electric heating system that distributes gentle draft-free supplemental heat that will add comfort and coziness to any room in a home. Certified safe for floating wood, engineered wood, luxury vinyl and some floating tile floors, the low wattage roll-out system is clean, quiet, hypoallergenic and maintenance-free. It installs easily over a subfloor or acoustic underlayment and is controlled locally by individual programmable room thermostats. The lightweight line-voltage system disperses gradual, evenly consistent supplemental warmth from low-wattage resistance heating of the ultra-thin, flexible radiant heat film. It uses just 12 watts per square foot and conforms to warranty requirements of many floating floors. Featuring an ultra-thin wireless filament configuration (just .016" thick), Perfectly Warm Radiant Heat Film installs quickly in one day without any mess, mortar or glue. Simply roll out each panel and cut it to length. Each panel has wires pre-attached at one end for easy installation. Direct all lead wires toward one central electrical box, with final connection by a licensed electrician to the electronic programmable thermostat. Visit www.quietwalk.com.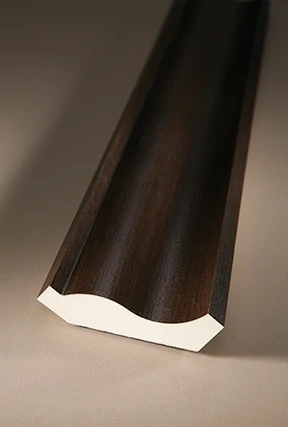 Fypon Classic Woodgrain Products
Fypon introduces a new line of Classic Woodgrain decorative millwork and moulding pieces. Made of durable polyurethane, the products come with a refined woodgrain texture suitable for either staining or painting. More than two dozen new Classic Woodgrain pieces are being introduced by Fypon, including a variety of crown, casing, baseboard and apron mouldings, plus crossheads, plinth blocks and a closed-end beam. As with all Fypon products, the Classic Woodgrain pieces cannot be penetrated by moisture or insects. They also resist rotting, warping, cracking, chipping, peeling, and are weather-resistant. Visit www.fypon.com.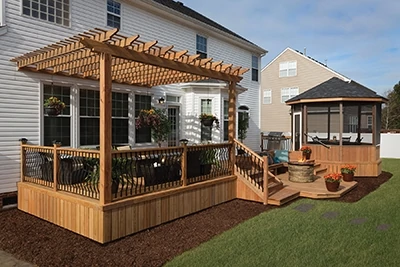 ProWood Dura Color
ProWood Dura Color is the latest advancement in treated lumber. Dura Color is treated with an EPA-registered waterborne wood preservative system to protect against termite attack and fungal decay. It's also color-infused, so pigment is driven deep into the wood fibers, creating beauty that's guaranteed to stand up to the elements for years. ProWood Dura Color doesn't use a topical finish or stain that quickly fades away. The Dura Color lumber colorant penetrates the wood during the pressure-treating process, featuring a natural tint that allows the wood's characteristics to remain visible. The lumber is approved for use in decking and above-ground applications with a 2-year no-fade limited warranty. The product also offers a lifetime limited warranty against termite attack and rot (fungal decay), and the treated wood is compatible with aluminum fasteners. Visit www.prowoodlumber.com.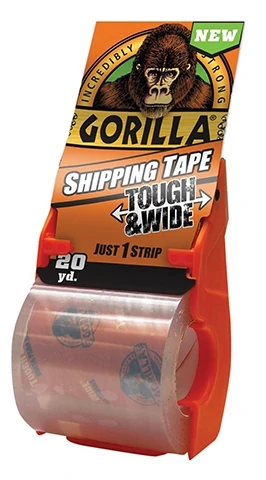 Gorilla Shipping Tape
The crystal clear Gorilla Shipping Tape is water- and temperature-resistant, nearly 3 inches wide and has a 3.4-mil thick construction to stand up to the toughest package deliveries. Its smooth, quiet dispensing secures packages quicker and easier with its wider tape construction, easy-to-grip dispenser and problem-free tear. Gorilla Shipping Tape offers heavy-duty strength and durability when it counts the most—protecting your valuables when shipping, moving or simply organizing. Visit Gorillatough.com.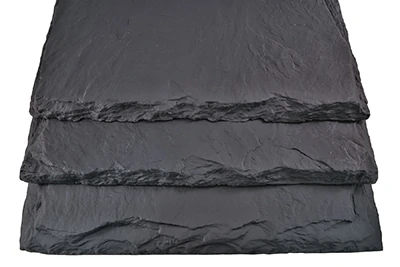 DaVinci Roofscapes' New Profile and 50th Color
When the doors open at the 2015 International Builders' Show, attendees will have their first chance to view a new slate profile being launched by Davinci Roofscapes. The company's Single-Width Slate 12-inch tiles have a more authentic quarried look with a thicker, more realistic profile that accurately replicates genuine slate. Deeper impressions in the tiles make them appear thicker, even though they're the same weight as previous tiles in this product offering.
Builders and remodelers will also be able to see the company's new 50th color—Smokey Gray, the darkest gray available from the company. This deep, rich blackish gray is reminiscent of real slate. Visit davinciroofscapes.com or booth C2136.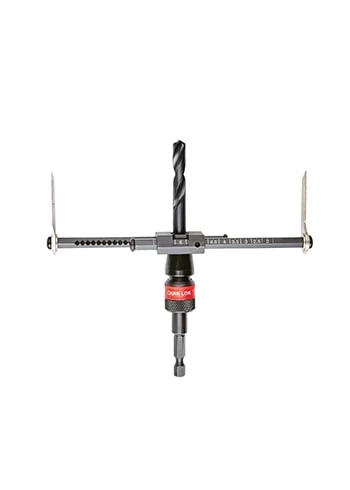 Milwaukee Adjustable Hole Cutter
Adjustable in 1/4-in. increments, the new Milwaukee Adjustable Hole Cutter (49-56-0320) gives users double the range of hole size options over the competition for a broader range of applications and more secure fits. The Adjustable Hole Cutter offers tool-free adjustability to quickly and easily change sizes without the use of a hex key, resulting in less downtime on the jobsite. By simply releasing the Quik-Lok arbor and removing the pilot bit, users can easily adjust the new Hole Cutter from 2 to 7 inches without the use of additional tools, quickly returning to the work at hand. Laser-etched markings along the black oxide-coated cutting assembly and a size indicator allow users to easily recognize their desired setting. An optimized blade design allows for smooth and clean holes in ceiling tiles and drywall up to an inch thick. Visit www.milwaukeetool.com.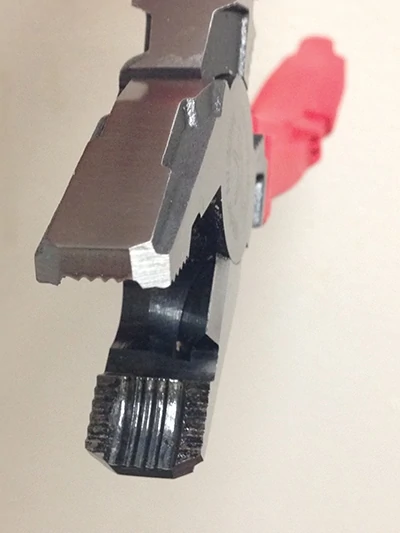 VamPliers Pro 8-in. Model
The new 8-in. VamPliers Pro incorporates concave inner jaws along with a combination of horizontal and vertical serrations to maximize the contact when extracting problem fasteners. Use VamPliers to remove stuck fasteners that are stripped, rusted, corroded or otherwise damaged. Remove Torx screws, nuts and bolts. The top teeth are inter-meshed for a non-slip grip, the narrow nose can access confined paces, and the serrations between grips can be used as wire pullers. The wire cutters are hardened to HRC58±2 (Rockwell standard), and the ergo-nomic handles ensure user comfort. Visit www.vampiretools.com.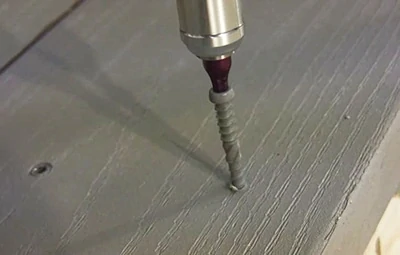 Kameleon Composite Deck Screw
GRK's Kameleon composite deck screws blend in with your deck for a nice finished look. The patented fiber-trapping rings keep dust under the surface, eliminating the mushrooming effect regular deck screws cause in composite deck boards. The Kameleon screws blend nicely with most popular composite decking such as TimberTech, Trex and other popular brands. The Kameleon also features a countersinking head with cutting teeth to bore a perfectly clean hole. The W-Cut thread design and Zip-Tip at the bottom of the screw offers low installation torque and no pre-drilling. The Climatek coating, AC-257, protects against corrosion. Kameleon screws are available in a variety of colors and sizes found nationwide at your local lumber yard, hardware dealer or home center. Learn more at www.grkfasteners.com.