YellaWood Pressure-treated Pine
YellaWood pressure-treated pine offers a wide range of quality options from #2 Common to C&BTR KDAT (Kiln Dried After Treatment). Choose from dimensional lumber, decking, siding, plywood, fencing, columns, specialty posts and much more. Backed by a Lifetime Residential and Agricultural Limited Warranty, the YellaWood pressure-treatment process forces a waterborne preservative deep into the structure of the wood, providing long-term protection against rot, fungal decay and termite attack. While much of the process used to treat southern yellow pine is a trade secret, it has been thoroughly tested by the Scientific Certification Systems lab or SCS, a leader in environmentally-friendly building product certification. YellaWood products are treated with the first wood preservative process to achieve EPP certification and also carries the world-renowned UL GREENGUARD Gold certification. What's more, builders can earn up to 18 points toward NGBS certification. Visit yellawood.com.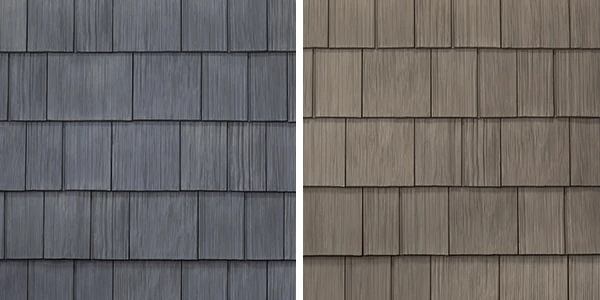 DaVinci Roofscapes Composite Siding
DaVinci Roofscapes has launched a new line of composite siding that features the appearance of authentic cedar shakes. DaVinci Hand-Split Shake Siding products are available in eight colors. The new composite siding shakes resist impact, fire, mold, algae, insects, salt air and high winds. And, while they'll look as attractive as real cedar, they won't curl, cup or split like real cedar. Each tile in the siding line is 18 inches tall with a 5/8-in. thickness and comes in 8- or 10-in. widths. The 10-in. pieces have a simulated keyway to give the appearance of 4- and 6-in. width shakes placed together to provide a multi-width appearance. Made of virgin resins, UV and thermal stabilizers plus a highly-specialized fire retardant, the siding is resistant to expansion and contraction that can happen with fluctuating weather conditions and temperatures. DaVinci has introduced five new colors for the DaVinci Hand-Split Shake Siding product line: Bark, Granite, Sage, Slate Blue and Taupe. Three additional color blends from the Nature Crafted Collection will also be available in the siding profiles: Aged Cedar, Black Oak and Mossy Cedar. Visit www.davinciroofscapes.com.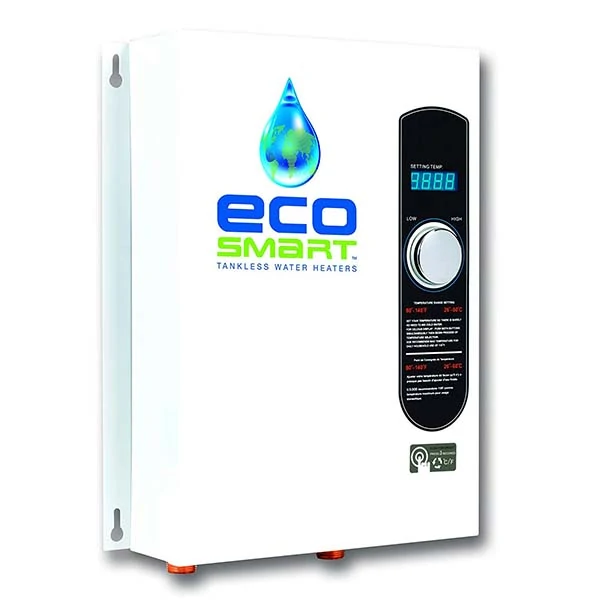 EcoSmart Tankless Water Heaters 
According to the US Department of Energy, water heating systems account for an average of 18 percent of electricity costs. EcoSmart, a leading Rheem brand of efficient electric tankless water heaters, helps reduce energy costs in homes and businesses by up to 50 percent with its patented green energy products. Recently EcoSmart has unveiled its new brand design, including an image of a globe, shaped as a blue water drop. The EcoSmart electric tankless water heaters include the ECO 11, an 11.8-kW electric tankless water heater ideal for providing hot water for point-of-use or low-flow applications—perfect for multiple or single use, depending on climate. The ECO 18 is an 18-kW electric tankless water heater perfect for a large apartment or townhome with 2 bathrooms for up to 3 people. The ECO 27 is one of the most powerful models from EcoSmart, with the capacity to handle a large single-family home and deliver endless hot water to multiple fixtures, even in colder climates. Each unit provides instant, consistent, and endless hot water with self-modulating technology—meaning they will adjust how much energy input is needed based on how much hot water is demanded. Every EcoSmart electric tankless water heater is designed to provide endless hot water, save space, save energy, time and money. Visit www.ecosmartus.com.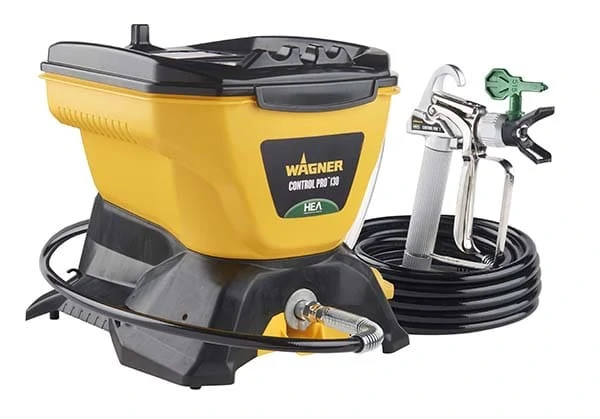 Wagner Control Pro 130 Airless Paint Sprayer
Designed for projects that require at least a gallon of paint, in as little as two minutes the Wagner Control Pro 130 can spray a coat of paint on an 8×10 foot wall (without having to thin the paint), making quick work of staining or painting decks, fences, porches and garden sheds, as well as interior walls and surfaces. The Control Pro 130 takes the intimidation out of airless spraying for DIY'ers of all skill levels. Compared to traditional airless sprayers, the Control Pro 130's High Efficiency Airless (HEA) gun and tip technology produces a soft and controllable spray pattern, making it more user-friendly. It also produces up to 55 percent less overspray, saving on paint consumption and reducing time required for masking around the project.  This is a lightweight sprayer with a 25-ft. hose. Visit wagnerspraytech.com.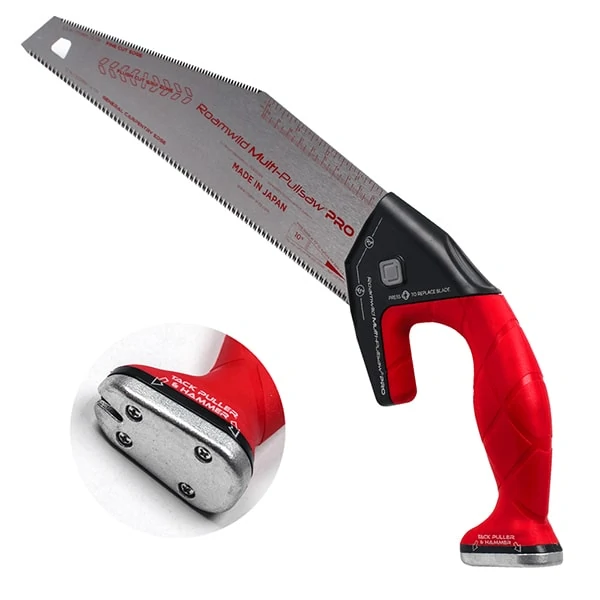 Roamwild Multi Pull Saw Pro
The Roamwild Multi Pull Saw Pro incorporates new and unique features and leaves a fine finish to wood and plastic. The saw is engineered for great balance, so it's as comfortable to use when cutting a large piece of sheet material or trimming the thinnest slither from the finest piece of hardwood. The saw will give a smooth sanded finish on any wood or plastic, and it can be used in any position. The three-point sharpened teeth are hardened, with a minimal set and specially cut on extremely high-quality steel so cutting on the pull stroke is so easy. It can flush cut without damaging the surface it is resting on. The Roamwild Multi-Pull Saw has a general carpentry edge along the base of its blade and a fine-cut edge at a perfect angle along the top of the blade. The Roamwild Multi-Pull Saw PRO version also encompasses a tack hammer and puller built into in the handle, and even a handy measuring ruler and angle tool too. Visit www.roam-wild.com.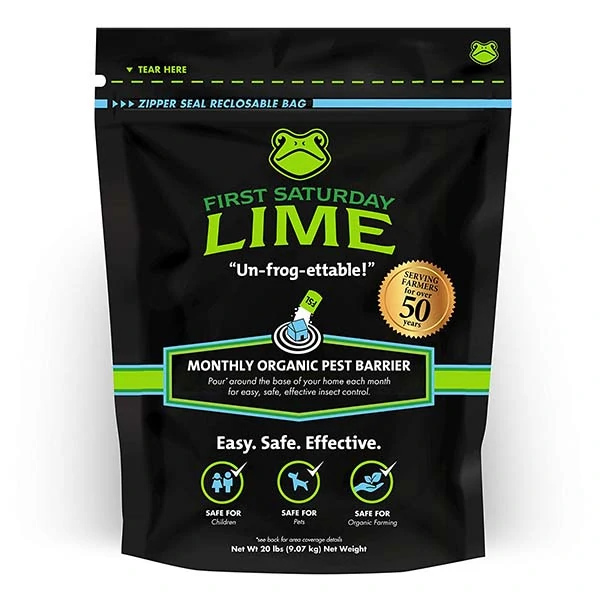 First Saturday Lime 
With spring upon us, many are starting to return to their gardens. Unfortunately, so are insects and pests. First Saturday Lime is a first-of-its-kind pest repellent made from insoluble hydrated lime so that it dries out insects and unwanted pests, but is safe to use around people and animals. Developed by two sisters who are third generation in the limestone business, First Saturday Lime can also be used to prevent algae growth in ponds, protect firewood from insects and even whitewash walls, fences and more. Pour around the base of your home once a month for safe, effective insect control. Deodorize chicken coops, stables, barns and kennels. Increases soil pH levels for "sweeter," more fertile soil. Visit firstsaturdaylime.com.