MAPEI Ultralite S1 Quick
With the introduction of MAPEI Ultralite S1 Quick, the company has added speed to its family of lightweight mortars for the installation of tile and stone. MAPEI Ultralite S1 Quick is a single-component thin-set mortar that can also be used as a large-and-heavy-tile mortar for nonsag and nonslump applications of large-format tile and stone on walls and floors. MAPEI Ultralite S1 Quick is rapid-setting, lightweight and a FastTrack Ready product, allowing grouting in 3 to 4 hours. Thanks to its Ultralite Technology, MAPEI Ultralite S1 Quick provides twice the coverage of a standard thin-set mortar per pound/kg; in addition, its Easy Glide Technology makes application easy for installers. Visit www.mapei.com.

Fein Starlock E-Cut Precision Saw Blades for Oscillating Tools
Fein accessories for oscillating power tools with Starlock tool-mount are designed for users to work up to 25 percent faster and achieve more precise results. The Fein E-Cut Precision bimetal saw blades have the fastest cutting speeds in the market and service life that is three times longer. Fein developed the new tool mount with Bosch, providing users with a uniform standard. The Starlock mount provides maximum power transmission and noticeably faster work progress, due to its three-dimensional geometry and remarkable rigidity. Every E-Cut saw blade has a rigid stainless steel holder that ensures maximum rigidity and extremely precise saw cuts. In addition, all E-Cut saw blades have a chip space to discharge any chips. Holder and saw blade are firmly attached in state-of-the-art welding plants. Starlock accessories work with oscillating renovation systems from Fein and Bosch, as well as other manufacturers' machines with 12-point mounts. This makes Starlock accessories compatible with most oscillators in the market. Visit www.fein.com/starlock.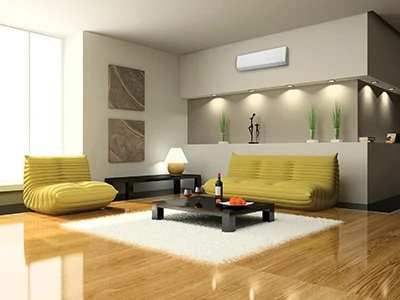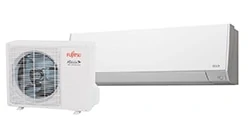 Fujitsu RLS3 Ductless Mini-Split Systems
Fujitsu General America introduces a series of wall-mounted units that are among the most energy-efficient home comfort systems available today. Each of the new Fujitsu RLS3 Series' three models—the 9,000, 12,000 and 15,000, named for their respective BTU capacity—earned the "Most Efficient" designation from Energy Star, the U.S. Environmental Protection Agency (EPA) program. Popular in Europe and Asia, ductless wall-mounted units, also known as "mini-split" systems, are gaining traction in North American because combined cooling and heating systems are more attractive and quieter than window units, less intrusive and more controllable than central air systems—and far more energy efficient than both. For a list of Fujitsu installers by area, visit www.constantcomfort.com.

Duckbill Deck Wrecker
The Duckbill Deck Wrecker's patented design uses leverage to pry boards easily from floor joists. The Deck Wrecker head straddles single or double 2x joists to pry nailed or screwed boards up using maximum leverage. The steel head rotates to allow working close to structures under railings. Its strong fiberglass handle and padded non-slip grip make it perfect for even the toughest jobs. The Duckbill Deck Wrecker allows the user to work standing, thus eliminating extra bending and kneeling. It drastically reduces demolition time and can also be used on roof joists or to remove wood siding. Visit www.deckwrecker.com.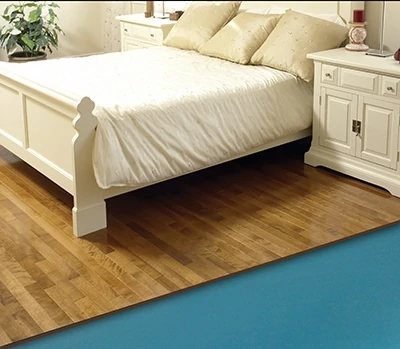 Sound Buffer Acoustic Underlayment
When installing more than one type of hard surface flooring in a home or at multiple locations, MP Global Products' "universal" Sound Buffer acoustic underlayment can travel with you from room to room. Made from 100-percent virgin latex rubber and designed for use under hardwood, engineered wood, laminate and luxury vinyl flooring, it can be nailed, floated, stapled, single-glued or double-glued. Sound Buffer is engineered to suppress impact sound and floor-to-ceiling noise. IIC and STC sound tests have earned excellent ratings. For example, the IIC Test: 6-in. concrete subfloor with no ceiling assembly with luxury vinyl planks floor covering, result: 52, a rating that exceeds the standard for high-rise installations. Visit www.mpglobalproducts.com.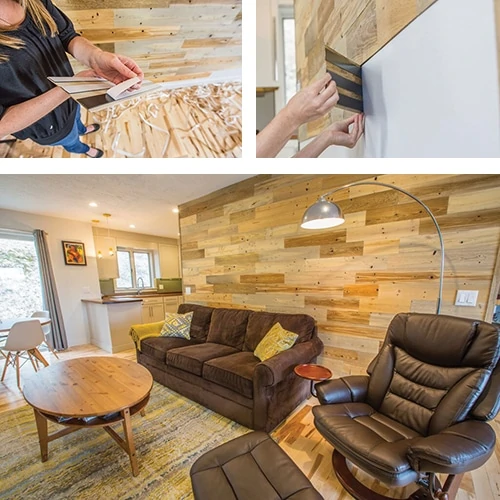 Timberchic
Timberchic offers thin peel-and-stick wood panels that serve as a perfect DIY solution to spruce up a home's decor. Shipped as a pre-finished and pre-sealed product, Timberchic strips come with three 3M adhesive strips on the back and can be applied to the desired surface as soon as they are pulled from the box. The strong adhesive allows the strips to stick to almost any surface, and puzzled together they make a beautiful accent wall, elegant counter-covering, or rustic backsplash. The unique look and feel of real wood brings warmth into a room and adds a natural elegance. Created from river-reclaimed logs pulled up from the bottom of the Penobscot River in Northern Maine, Timberchic panels come in an assortment of beautiful patinas that are only seen in wood aged underwater for decades. Visit timberchic.com.