Best Barns
Best Barns has been providing do-it-yourself storage sheds for 35 years, making it affordable for homeowners to own the finest storage buildings. The pre-cut components and pre-built doors fit easily into place with no special tools or skill required. Save money while creating the ideal family project. The company provides an easy-to-follow assembly manual with seven-day customer support to answer any questions. Customer satisfaction is guaranteed. Best Barns provides a quality building constructed with 2x4s imported from Sweden and Germany. Hurricane hangers and engineered trusses can meet 90- to 130-mph wind loads. Add needed storage while dressing up your backyard. Best Barns offers a large selection of styles and sizes.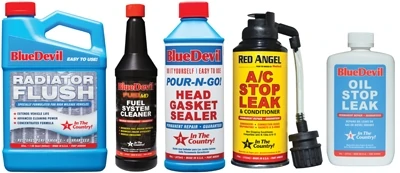 BlueDevil Sealants
BlueDevil Products manufactures quality sealants for the automotive aftermarket industry. The company currently supplies over 400 distribution centers across the country, and these statistics are constantly growing because of BlueDevil's unique marketing program, the strength of the products and devotion to first-class customer service. BlueDevil Products include Radiator Flush, Fuel System Cleaner, Head Gasket Sealer, A/C Stop Leak, Oil Stop Leak and many other fine sealant products. Visit www.gobluedevil.com.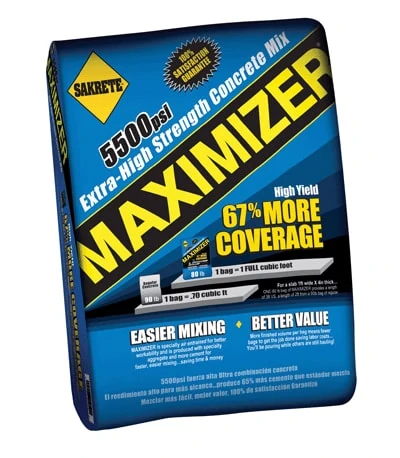 Maximizer Concrete 
New Maximizer Concrete from Sakrete is a specially manufactured concrete mix that contains lightweight aggregate and a higher volume of cement, which yields 67 percent more coverage than regular concrete mix, so there are less bags to mix and haul. One yard of concrete takes 27 80-lb. bags of Maximizer versus 45 80-lb. bags of regular concrete mix. Maximizer achieves a cured strength of 5,500 PSI, and is ideal for countertops, posts, sidewalks and steps. Visit www.sakrete.com.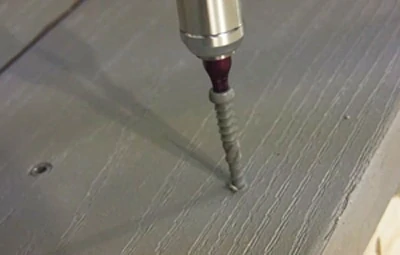 Kameleon Composite Deck Screw
GRK's Kameleon composite deck screws blend in with your deck for a nice finished look. The patented fiber-trapping rings keep dust under the surface, eliminating the mushrooming effect regular deck screws cause in composite deck boards. The Kameleon screws blend nicely with most popular composite decking such as TimberTech, Trex and other popular brands. The Kameleon also features a countersinking head with cutting teeth to bore a perfectly clean hole. The W-Cut thread design and Zip-Tip at the bottom of the screw offers low installation torque and no pre-drilling. The Climatek coating, AC-257, protects against corrosion. Kameleon screws are available in a variety of colors and sizes found nationwide at your local lumber yard, hardware dealer or home center. Learn more at www.grkfasteners.com