Titebond® DuraMaster™ – the first elastomeric sealant with 100% joint movement. This revolutionary sealant goes BEYOND stretch, as the FIRST Class 100/50 water-based, elastomeric sealant. Joint movement is measured by ASTM C920.
Most sealants only offer 25% joint movement (Class 25.) DuraMaster is 100% joint movement! That's 4 times better than any elastomeric on the market today; and that means 4 times more durability.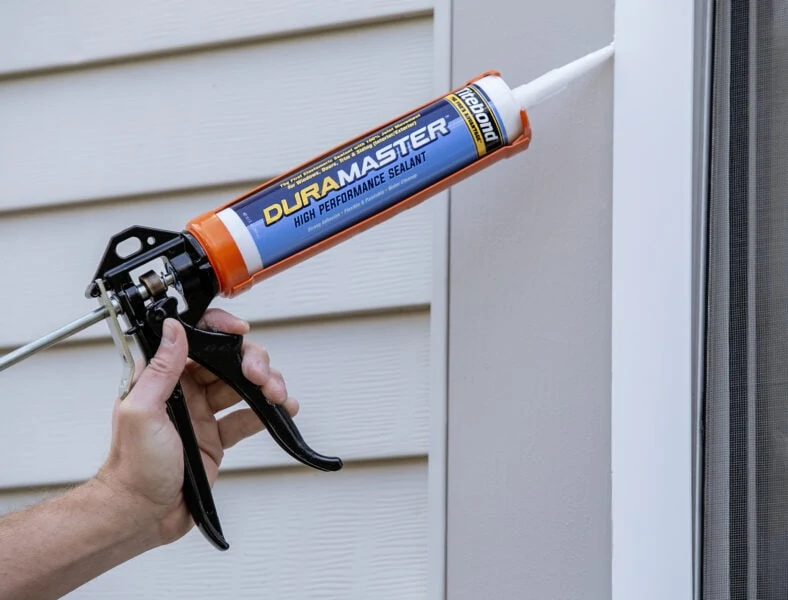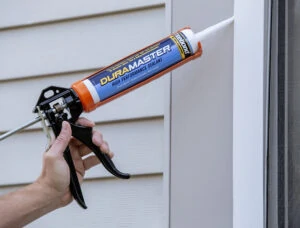 The benefits don't stop there! DuraMaster has fantastic adhesion to virtually any building material: wood, concrete, metal, PVC, glass, stone, OSB, vinyl, masonry, aluminum and all types of siding. DuraMaster is a high-performance, versatility sealant, capable of spanning gaps up to 2" wide. It stays flexible and is crack-proof. DuraMaster is UV-resistant, paintable, VOC-compliant, and mold/mildew resistant. It's easy to tool easy to gun, and cleans up easily with water. Pros say: "it's so easy to use and doesn't stick to my fingers;" and "finally found the sealant for crown-moulding that actually works!" DuraMaster comes with a removable nozzle, designed for Pro-use, and is available in 13 colors.
Great for windows, doors, trim, and siding – interior & exterior!
DuraMaster meets or exceeds the following specifications: ASTM C920 100/50; ASTM C834 TYPE OP GRADE -18°C; AAMA 808.3; LEED v4; FEDERAL SPECIFICATION TT-S-00230C
DuraMaster is made in the USA by Titebond, a family-owned company based in Columbus, Ohio. Pros have trusted Titebond products for over 85-years.
For more information visit: www.titebond.com/duramaster