Nu-Wal Restoration System
Tired of looking at the same cracked walls day in and day out? What if the solution didn't involve tearing out your plaster? The Nu-wal Restoration System repairs your walls and ceilings quickly, affordably and will prevent future cracks. The restored surface is ideal for either painting or wallpapering. The product is time tested, and 35-year-old applications still show no defects. Nu-Wal is a two-part system of a water-based coating and a reinforcing fiberglass mat applied similar to wallpaper. This creates a surface that resists impacts and abrasions. Once cured, Nu-Wal reinforces your walls and ensures cracks won't come back. Besides making your wall look like new, Nu-Wal is also effective for lead paint encapsulation (ASTM E-1797). Specification Chemicals, Inc. has been manufacturing coatings since 1975. Call 800-247-3932 or visit spec-chem.com.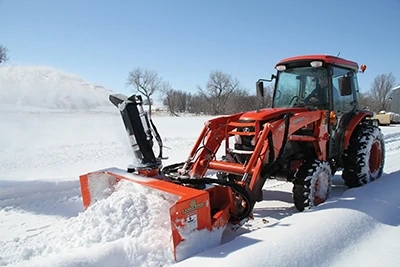 Land Pride SBL25 Snow Blowers
The SBL25 is a front-mount Snow Blower designed to fit skid steers and tractors with Quick-Attach plates. It is a fully hydraulic unit—auger, impeller, chute and deflector—and features a 24-in. impeller and 16-in. auger. The auger features four paddles to direct snow into the four-blade impeller to direct the snow into the chute. Skid shoes are adjustable and replaceable. The unit is available in 66-, 74- and 84-in. widths. Visit www.landpride.com.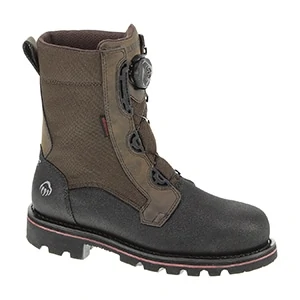 The Wolverine Drillbit
The Wolverine Drillbit Oil Rigger boot is designed for the roughest, longest days and offers the toughest, most durable materials combined with Boa's one-of-a-kind lacing system for comfort and convenience all day long. The Boa Closure's exceptionally durable and lightweight reels are combined with aircraft-grade stainless steel laces to provide a smooth, even closure for a secure and comfortable fit that can be easily adjusted throughout the day. The Drillbit also features a waterproof leather and 1000 Denier nylon upper with a Wolverine ArmorTek overlay to reduce wear and tear on high-use areas like the toe of the boot. The Drillbit has Wolverine PC Dry waterproof membrane to guarantee feet stay dry in wet conditions, and wave mesh lining wicks away excess moisture. An Ortholite footbed provides cushioned comfort in every step, while a lightweight, oil- and slip-resistant rubber lug outsole provides dependable traction, and a nylon shank offers lightweight support. The Drillbit boot is assembled with time-tested Goodyear Welt Construction.  Visit www.wolverine.com.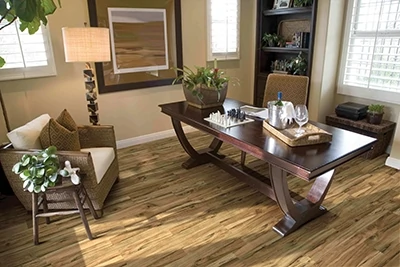 Kronotex USA's American Concepts Flooring
Kronotex USA's new brand, American Concepts, offers American style, quality and value while being green and made in America. The new brand is available at specialty retail stores and will offer 57 SKUs in a wide range of thicknesses, colors and finishes.
The new line is a combination of Kronotex USA's best existing decors and most fashion-forward new decors. "American consumers value quality, design, products that are healthy for their home, and sustainability," says Kronotex Executive VP Travis Bass. "Retailers can now give their customers everything they need in one practically priced floor." American Concepts will feature seven collections ranging from 12mm to 7mm, some with an underlayment pad attached. All 57 items will be made in Barnwell, South Carolina, and are GREENGUARD certified for indoor air quality.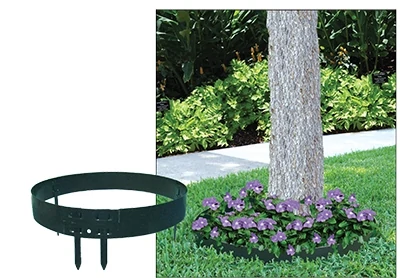 Col-Met Steel Landscape Edging
Col-Met Steel Landscape Edging helps create clean, crisp lines in various landscape designs.  American made for more than 50 years, Col-Met's American-made steel edging keeps grass from spreading and also retains mulch, rocks and stones in gardens and walkways. It's easy to shape and install and stays in place for years. Col-Met is the largest manufacturer of commercial-grade steel landscape edging, available in green (standard), brown and black powder-coat finish. Visit www.colmet.com.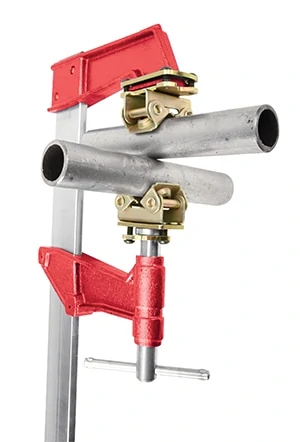 Mayhew Tools SureForce Clamps
Mayhew Tools' SureForce Clamps is a new product line of mechanical and hydraulic clamps that incorporate patented innovations to provide the highest clamping force available for their size. Mayhew is the exclusive importer of these European-made clamps for the United States, Canada and Mexico. These popular screw-type clamps employ ball bearings that reduce friction. This allows the clamping force to be up to 40 percent greater than other screw clamps, given the same amount of torque. The clamps also feature enclosed threads to prevent debris and welding spatter from reaching the threads. Each type of SureForce clamp is available in multiple opening lengths. The range includes; Compact, Lever, Ultralight and Hydraulic Clamps, covering a range from 5- to 48-in. openings, and 900 to 4,800 lbs. of clamping force. In addition, Jack Bars with up to 400 lbs. of spreading force with a range of 26 to 126 inches complete the product line. Visit mayhew.com.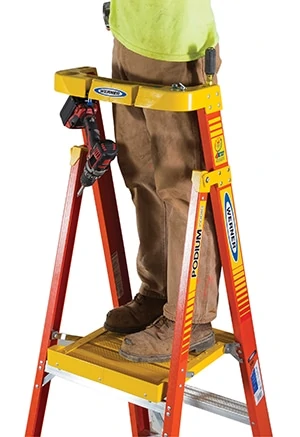 Werner Podium Ladder
The Werner Podium Ladder is designed to provide 4X greater work zone than a typical stepladder, allowing you to face any direction. One of the most significant benefits of this design is how easily it allows the user to reach traditionally difficult areas by providing greater range of motion. The extended guardrail and larger platform surface also delivers more comfort for the professional user who is often required to stand on a ladder for prolonged periods of time. The new Podium guardrail uses the HolsterTop Pro design that securely and conveniently organizes tools and accessories at the top of the ladder. The functional top serves as a wraparound guardrail for total freedom of movement. The Podium also features the newly designed Edge360 bracing system that increases the size of the ladder foot pad, braces the first step and provides protection at every angle. Visit wernerco.com

OverBoards: Classic Upgrades for Baseboard Heat
Overboards are made from 100-percent aluminum, a non-corrosive material. The main panel is extruded aluminum and the end caps are cast aluminum. They're a wonderful conductor of heat and will hold and radiate the heat long after steel covers have cooled and are calling for more heat, making Overboards much more energy efficient. These heavy-duty aluminum covers will not rust and become unsightly due to humidity and moisture. They will not dent in heavy traffic areas. OverBoards have a white powder-coat finish but can be painted to match any décor. They provide a high-end look and lasting value to your home, and they're custom-cut to your exact specifications.  Learn more at www.go-overboard.com.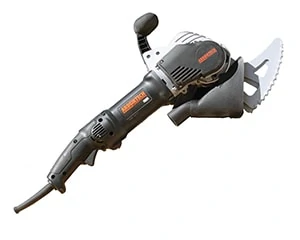 Arbortech AS170 Brick and Mortar Saw
A serious tool for serious work, the AS170 Brick and Mortar Saw is designed with the historic preservationist in mind, combining both power and control in one hand-held 110V power tool. The award-winning AS170 utilizes a unique orbital cutting motion, employing a set of powerful alternating tungsten-carbide toothed blades that easily fit inside mortar joints. It is through this patented cutting action that permits the escape of larger, pebble sized particles, either falling to the floor or being suctioned through the included vacuum attachment and dust boot, allowing this saw to be used indoors and in enclosed areas. The saw features a built-in dust clearing centrifuge, automatic cut-off brushes and a slip-resistant synchronous belt. Be it replacing entire cracked, chipped or discolored bricks, repointing both standard width and narrow joints, or masonry cutting in general, the AS170 brings all this to the table and much more. The saw is backed by a 12-month limited warranty and comes as a full kit, ready for immediate action right out of its heavy-duty, extra-large, black nylon storage bag. Visit www.arbortechusa.com.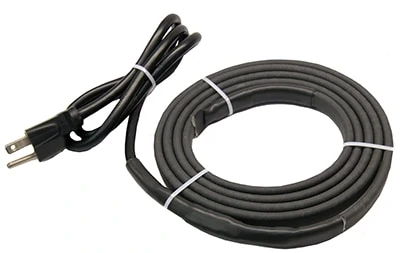 SpeedTrace Extreme
When temperatures drop dangerously low, many homes and buildings are at an increased risk of frozen pipes and valves. BriskHeat's SpeedTrace Extreme Self-Regulating Heating Cable is specially designed for freeze protection and de-icing/thawing of metal or plastic pipes and valves in dangerously cold temperatures down to -40°F (-40°C). The rugged, industrial-grade construction allows the heating cables to be a reliable freeze protection solution in even the most extreme cold temperatures. SpeedTrace Extreme heating cables are pre-assembled and easy to install with a simple plug-and-play design. They're hassle-free and automatically adjust the heat output based on the surface and ambient temperature. SpeedTrace Extreme is safe to overlap, spiral wrap and insulate. Simply secure the heating cable on the affected area with fiberglass adhesive tape and cover with insulation. The heating cable is reusable and can be a trusted tool year after year.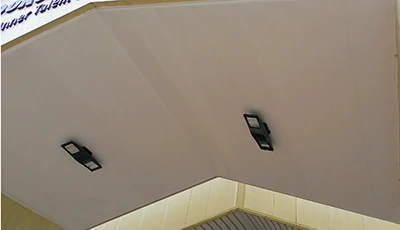 Zip-UP Ceiling
Zip-UP Ceiling is a low life-cycle-cost alternative to drywall or suspended acoustic ceilings, especially in damp and wet locations such as bathrooms, laundry rooms and basements. The waterproof, mold resistant PVC ceiling paneling system, engineered to fit together quickly with only a few tools, carries a Class A fire rating. Zip-UP Ceiling does not stain and holds up very well under daily exposure to high humidity and moisture from hot, steamy showers. The flat, grid-free non-corrugated low maintenance ceiling "unzips" for easy overhead access to wiring and plumbing or for dry-out should there be a water leak from above. Utilizing just two inches of headroom, Zip-UP Ceiling can be installed against an existing unsightly or damaged ceiling without the hassle of removing it. Zip-UP Ceiling is also an excellent installation outdoors, coast to coast. It meets every Florida standard for static and cyclic load tests of hurricane strength winds, the most stringent in the U.S., and creates a water-tight barrier, making it an excellent choice for finishing the underside of entryway awnings and covered walkways. Plus, it's paintable. Visit www.quietwalk.com or call 1-888-379-9695.