Creative Log Lighters
Cover your gas log lighter valve with this attractive escutcheon, and easily operate your gas logs with just the turn of a key. Custom decorative log lighter covers from Creative Log Lighters are designed for homeowners and businesses looking to add a decorative touch to the traditional chrome log lighter valve. This premier line of decorative log lighter cover products currently offers two designs, the Laguna and the Hermosa design, and comes in five finishes. Colors include Beachnut Bronze, Seaside Silver, Glamour Gold, Newport Copper and Paint Grade White (paintable). Made from injection-molded ABS plastic, the covers mount into place using a patented Velcro application. Designed for use indoors or outdoors, applications include residential and commercial retrofits, new construction, hotels and restaurants. Custom designs are available. Visit www.creativecleanoutcovers.com.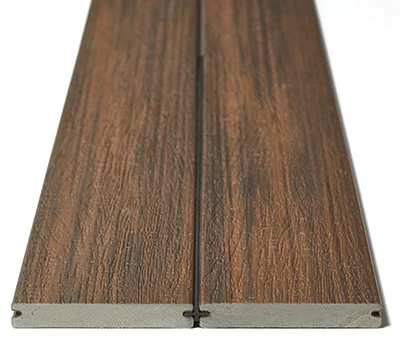 Deckorators Dexerdry
Deckorators Dexerdry is a simple, easy-to-install weatherproofing system that enables deck builders and homeowners to create dry zones under raised decks and eliminate water issues from ground-level decks. With Dexerdry it is possible to add extra outdoor living space and storage areas, with the confidence that they will not be affected by precipitation from the above deck structure. The proprietary polymer extrusion is uniquely crafted to fit snugly within the slotted edges of Deckorators composite decking, creating a water-tight seal between boards. Low-maintenance Deckorators Dexerdry perfectly complements Deckorators Vault, Heritage, Vista, Classic and Frontier slotted-edge deck boards. Visit Deckorators.com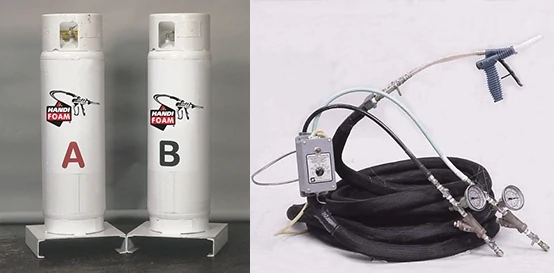 Magnum System 27 Low-Pressure Spray Foam
At 10 to 20 percent the cost of a High Pressure Spray Foam Rig, the Low Pressure Magnum System 27 sold by Energy Efficient Solutions fills a gap where others fall short. Instead of bringing out an entire High Pressure Rig for a bed-room addition or remodel, the System 27 provides a faster, lower cost, and more mobile solution. Not only are the upfront costs 80 to 90 percent lower, but because it is low pressure, the maintenance costs are significantly lower as well; and due to its simplicity, it is easier to use, which results in lower labor costs. Plus, the ability to move each tank with a dolly gives unmatched flexibility, opening up new on-site applications. Visit www.energyefficientsolutions.com/magnumsprayfoam.asp.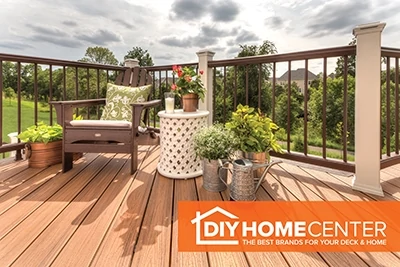 DIY Home Center
DIYHomeCenter.com is the online shopping destination for your deck and home projects, making it easier than ever to access thousands of products from the most sought-after brands. The company is most known for top quality deck products such as Trex, Deckorators, Azek, TimberTech, Westbury, Feeney, Fortress and Ultra-tec. Building products range from home weatherization by DuPont Tyvek, Grace and Typar to fasteners by Screw Products, FastenMaster and TigerClaw. Complete your space with some of the best outdoor furniture from Trex or PolyWood. Add LED lighting or even an Atlantic Water Gardens pond for a tranquil retreat.  DIYHomeCenter.com only sources top brands that they proudly stand behind, and every order is shipped to your door—fast. Most orders leave the warehouse the same or very next business day and typically ship free. Visit www.diyhomecenter.com.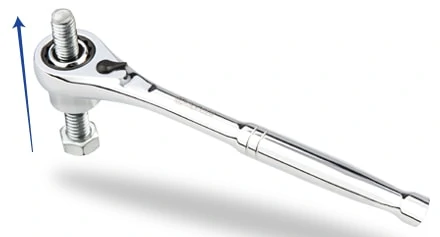 Kobalt Xtreme Access Socket Sets
Kobalt Xtreme Access ratchets and sockets fit over bolts that extend beyond the height of a normal socket. This specialized design allows threaded rod and long bolts access through the head of the socket and ratchet. Because the socket fits inside the ratchet head, you end up with a profile that is about 50 percent smaller than that of a traditional ratchet and socket combination. And anywhere you encounter longer bolts, or tighter spaces with little clearance for a standard ratchet and socket is ideal for the Xtreme Access line. The tools are forged from chrome vanadium steel, heat-treated to offer strength and durability, and polished to a full-shine finish that's easy to keep clean. The go-through ratchet boasts a 72-tooth gearing mechanism that delivers a 5-deg. arc swing, a slim-design head and a low-profile forward/reverse switch.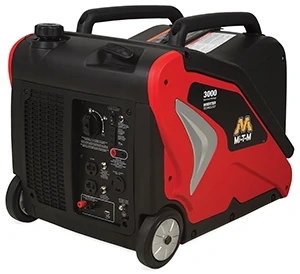 Mi-T-M Inverter Generator
Mi-T-M Corporation announces the release of the new 3000 Watt Inverter Generator. Designed with inverter technology, it provides clean and quiet power for job sites as well as camping and recreational activities. Compact and easy to move, this generator features a 212cc Mi-T-M overhead valve engine with low-oil shutdown and recoil start. Its insulated side panels reduce noise, making it an efficient and cost-effective quiet power source in noise-restricted areas. With 3000 watts of power, use it on jobsites to power your tools and charge your battery packs with the DC/battery charging capabilities. Copper windings and an alternator total harmonic distortion (THD) of less than 3-percent provides power for sensitive electronic equipment such as laptops, sound systems and cellular equipment. Visit www.mitm.com.