Speedheater Cobra Infrared Paint Remover
The Speedheater Cobra Infrared Paint Remover softens multiple layers of paint and varnish in less than 5 seconds. The 3-by-3-in. metal head gets into tight spaces and works well on detailed woodwork and carvings. Its light weight of 22 ounces saves wrist and arm strain which traditional, mechanical paint removers often cause. With extra moisture in old wood causing paint failure, the Cobra reduces this moisture content to 10-15 percent, making the wood perfectly level for strong paint adhesion. In addition, the infrared heat brings the natural resins up to the wood surface and rejuvenates old, dry wood before repainting.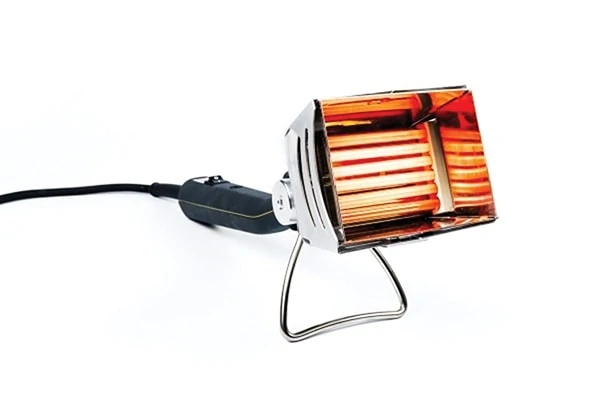 The Speedheater Method is especially advantageous when working with the toxic lead paint found in most pre-1978 homes. The radiant, infrared rays only need to heat paint to 400-500 F to bubble it for fast scraping. This lower paint temperature doesn't vaporize lead usually found in old paint. Heat guns blow hot air onto the top layer of paint and must heat the paint to 1000 F to release it from the surface—a temperature which does release lead fumes. Also, exposure to flying lead dust and chips is greatly reduced with the Speedheater. The warmed paint scrapes off quickly into soft clumps which are easy to contain.
The entire surface-preparation process is also faster than with other methods. Chemical strippers require days for application, dwell time, scraping, neutralization, drying and extensive cleanup. Abrasive methods like sanding and shaving require more complex and costly containment and safety practices. After quick heating with the Speedheater Cobra and fast, clean, and safe scraping, the surface is immediately is ready for priming. Visit eco-strip.com.
ReVent Bathroom Fans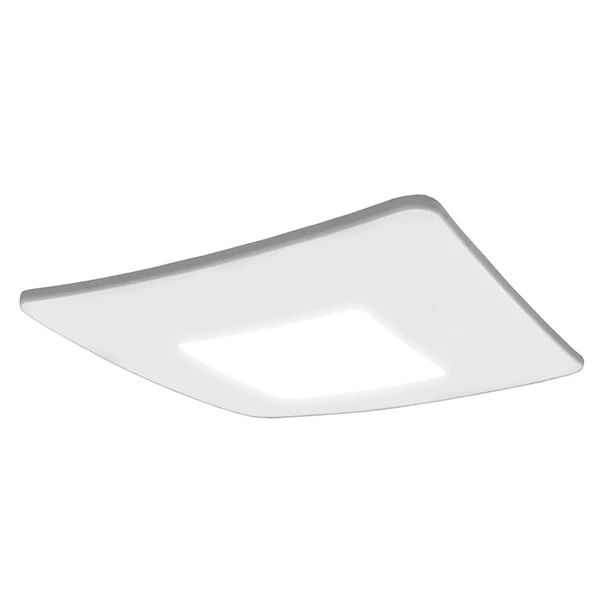 ReVent by GTR Technologies is a fast screw-less fan mounting that blends high-performance, design and easy installation. Perfect for bathrooms, laundry rooms, etc., the humidity-sensing control turns on the bath fan when humidity is present and off when the room is dry, while the shield adds a subtle designer look to any room, and it is easy to install yourself. ReVent is designed to hide the sheetrock opening and seal the air gaps for better fan performance. Also, the patented design reflects sound back into the fan for a quieter fan and clean look. ReVent is the first ever vent fan that can detect humidity levels, turn itself on then turn itself off when dry, energy. The fans come in four styles: the original ReVent Ventilation Fan, the ReVent Ventilation Fan with LED Lighting, the ReVent Ventilation Fan with Humidity Sensing, and finally the ReVent Fan with both LED Lighting and Humidity Sensing. Visit www.reventfans.com.
Craftsman V20 Cordless Wet Tile Saw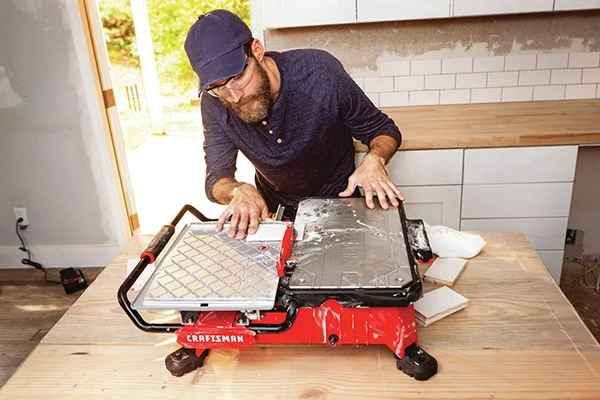 The new V20 Cordless Wet Tile Saw (CMCS4000) provides professional cutting via an extra-large, 17-in. cut capacity. Water fill lines inside the tile saw's tub help to provide excellent water containment in indoor or outdoor use. A roll cage handle makes the saw easy to carry and maneuver, while an innovative sliding cart provides accurate and easy cutting. The V20 Cordless Wet Tile Saw will come kitted with one 4.0Ah battery and charger for $299 MSRP (CMCS4000M1). Powered by premium lithium-ion batteries that work across all V20 power tools and outdoor equipment, each battery comes with a state-of-charge indicator. Visit craftsman.com.
Supergrit Abrasives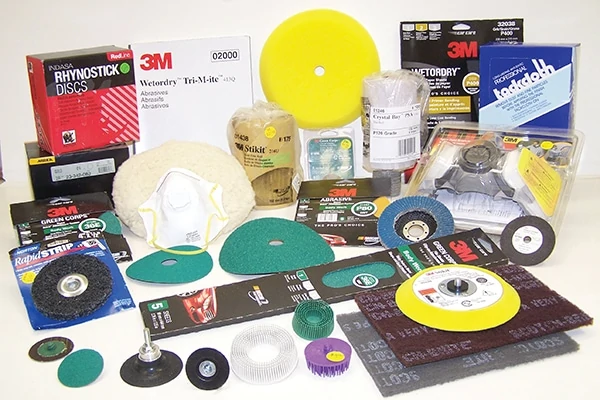 Supergrit Abrasives (Red Hill Corp.) was founded in 1978 and has been supplying industrial-quality sanding and polishing belts, discs, sheets, wheels and more at wholesale pricing for over 41 years. Supergrit sells its private label brand and more than 30 other brands at its warehouse in Gettysburg, PA, as well as online. The company's knowledgeable staff can assist you in selecting the optimal products for your specific applications, offering solutions to reduce cost and increase productivity. Supergrit's immense inventory offers a wide range of sizes and grits which are hard to find elsewhere. Furthermore, more than 95 percent of all orders are shipped the same day. Call 1-800-822-4003 or visit www.supergrit.com.