Paint Poncho
Need to take a break from your painting project? These handy plastic protectors fit over your brush or roller and keep them protected for up to one week. Paint Poncho's are made from eco-friendly EVA plastic for greater durability and feature an elastic pull cord and spring lock closure system to allow for easy use and reuse. The frosted appearance even becomes more clear when wet, visually showing the protection. The innovative shape of the protectors provides a wide opening for easy placement of painting tools with less mess. Never again worry about cleaning brushes and rollers when you need to take a break. Visit paintponcho.com.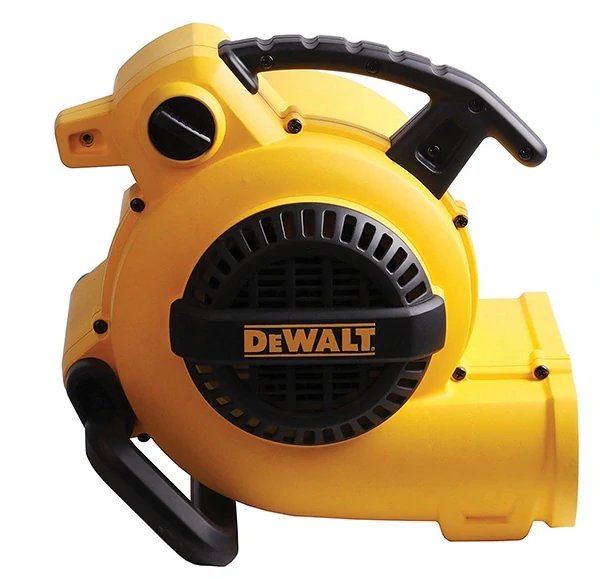 DeWalt 600CFM Air Mover
An air mover is a particular tool you might not use often, but once you need it—like in the event of a leak or flood—you'll be glad you have it. Also called a floor dryer, an air mover pushes a high volume at high speed to dry out floors and building materials that have been exposed to water. They can also create airflow to aid drying for painting projects and drywall finishing. The new DeWalt DXAM-2260 uses a 2.3-amp motor to blow air at a rate of 600 cubic feet per minute. It features three-speed adjustment and a special bracket that enables blowing in three directions. Weighing only 11 lbs., this compact unit measures less than 14 inches, features a built-in cord wrap and two power sockets to serve a daisy chain function. Visit www.dewalt.com.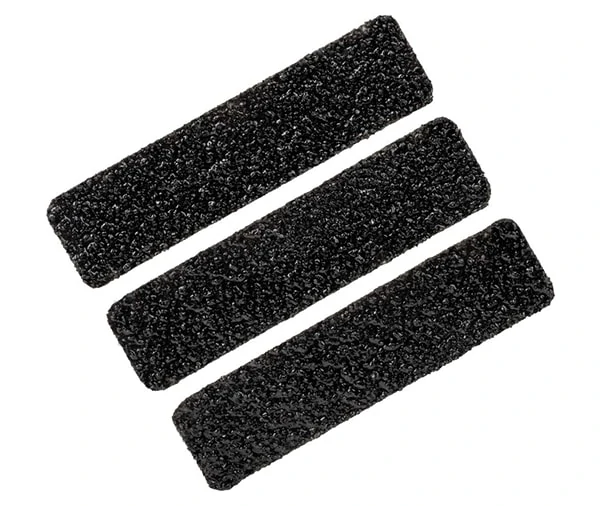 T-Rex Extreme Tread Tape
Each year, there are more than 164,000 emergency room-treated injuries and 300 deaths in the U.S. that are caused by falls from ladders. To help prevent falls off the ladder, and slips around wet surfaces such as a pool deck or boat, consumers can install T-Rex brand's new Extreme Tread Tape. The new Extreme Tread Tape takes non-slip products to an aggressive new level with industrial-quality grip. The long-lasting grit is weather-resistant, which improves surface traction on a variety of surfaces, such as steps, walkways, trailers and more to help prevent slips and accidents. Designed with heavy-duty, pressure-sensitive adhesive, this no-skid tape stands up to heavy usage to help prevent slips and falls all year round. Visit www.trextape.com.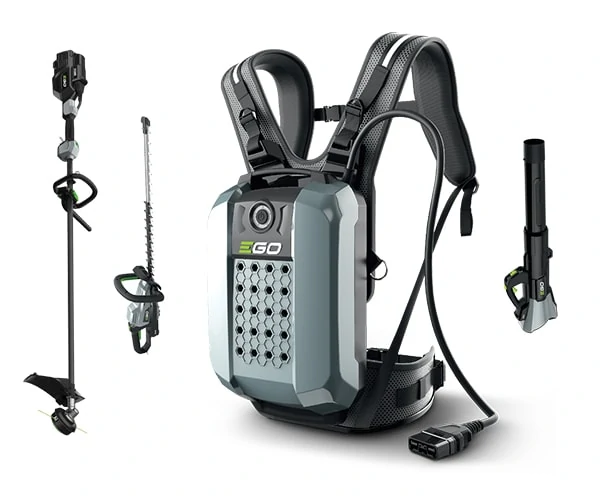 EGO Commercial Series Cordless Lawn Equipment
The number-one rated brand in battery-powered outdoor power equipment is now targeting the professional landscaper with the latest line-up of products. The EGO Commercial Series is an all new line of outdoor power equipment that delivers the power of professional gas equipment, all-day run time, and industry-best recharging time; making this a groundbreaking innovation and a true gas alternative for landscaping professionals. A standout feature is weatherproof construction: The Commercial Series Backpack Battery earned an IPX56 rating, meaning it can be submerged in water for several minutes without harm. The lineup includes the 1568-Watt Hour Commercial Backpack Battery; 15-in. Commercial String Trimmer; 25-in. Commercial Hedge Trimmer; and the 595-CFM Commercial Blower. Visit www.egopowerplus.com.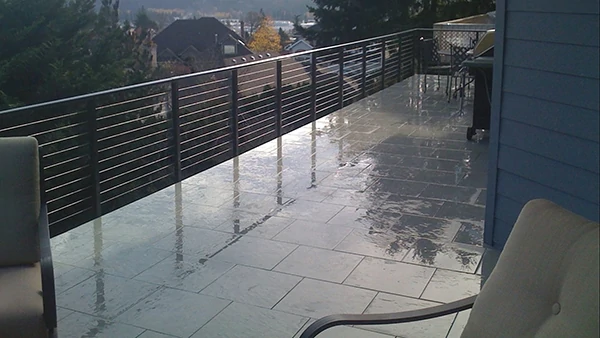 Outdoor Floor System
The Outdoor Floor System is a structural underlayment to support a glue-down, thin-gauge stone or porcelain tile surface. Historically, these materials would not be considered for many exterior floor applications, especially in wet and cold climates. If they were used, the installation would require multiple installation steps to address water penetration and collection, a heavy concrete slab for stability, mud-set or thin-set bonding, and final grout and grout sealing. Regular maintenance would be critical, and if invisible micro-cracks in grout lines did occur, future failure was assured. New technology eliminates these limitations: Outdoor Floor System is a durable decking technology for placing porcelain, thin stone, paver-grade material or mixed media–i.e turf, plant beds, rubber pavers–in any orientation, uniform or mixed modular sizes, over joist framing on an elevated deck (or waterproofed roof-top terrace on pedestals). The system utilizes components that are inert to moisture and the damaging effects of freeze-thaw cycles or coastal conditions. The permanently flexible adhesive, open joints and open, free-draining structural GrateDex or elePhoot Deck Plank structural panels allow water to drain away from the finished flooring, achieving a zero-maintenance decking surface. Visit outdoorfloorsystem.com.