Craftsman 85-Piece Drill/Drive
The Craftsman 85-Piece Drill/Drive Set offers four ranges of drill bits to complete a variety of applications. The screwdriving bits are engineered with shock-resistant tool steel to provide maximum durability. The CNC-machined bit tip ensures a precise fit in each screw recess, helping to reduce wear, stripping and cam-out. The set offers four ranges of drill bits to complete a variety of applications, and the cases are compatible with Craftsman's VersaStack Portable Storage System. Visit www.craftsman.com.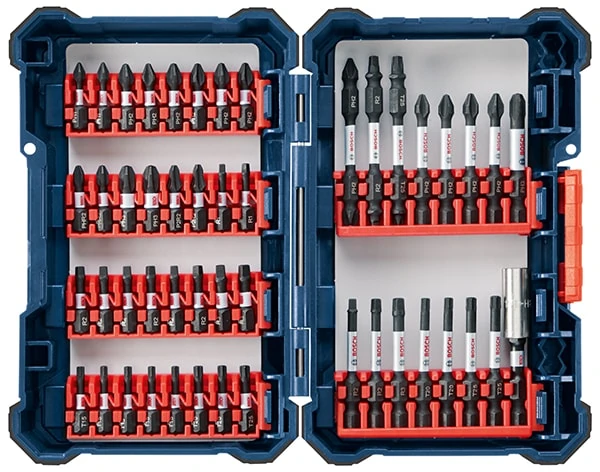 Bosch Custom Case System for Drill Bits 
The Bosch Custom Case System for Impact Tough bits offers better organization and customization. The durable, well-designed case houses clips that allow bits to tilt-in/tilt-out, making it convenient and easy to access the bits. Plus, it's fully customizable, allowing pros to clip-in only the bits they need. The Custom Case accommodates Bosch Impact Tough screwdriver bits that deliver 10x the life versus standard impact bits. Impact Tough screwdriver bits have an Xtended Torsion Zone to absorb torque peaks to reduce stress and breakage, and are engineered to accommodate today's high-torque impact drivers. Visit boschtools.com.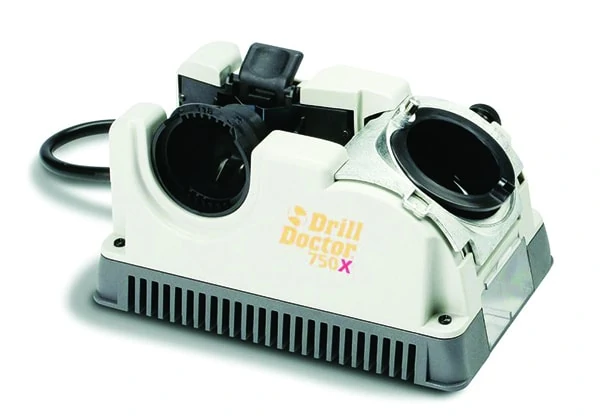 Drill Doctor 750X
The top of the line, professional-use Drill Doctor 750X sharpens standard twist and masonry bits from 3/32 to 3/4 inch. The custom point angles can easily be set anywhere from 115 to 140 degrees. The adjustable material take-off further extends the life of the bit by allowing users to modify the amount of material removed during sharpening. The longer chuck jaws hold bits precisely, and jaw guides eliminate jaw twisting on small bits. The 750X also creates and restores split-point drill bits. The 750X is fit for sharpening carbide, cobalt, high-speed steel, black oxide, TiN-Coated, twist and Masonry bits. Visit www.drilldoctor.com.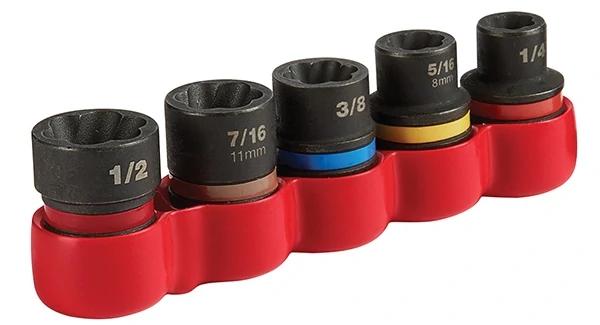 Milwaukee ShockWave Impact Extractor Set
For a superior grip to remove damaged, stuck or corroded fasteners, the Milwaukee ShockWave Impact Duty Extractors are engineered with an optimized geometry made from thick, hardened alloy steel that is reverse-threaded and tapered. The Milwaukee ShockWave Impact Extractor Set (48-32-8000) includes Impact Duty extractors for fastener heads 1/4- to 1/2-in. that accept 3/8-in. square drive tools, as well as a 1/4- to 3/8-in. ShockWave square socket adapter with up to 30x life for use in quick-change impact drivers. The set features laser-etched and color-coded bands so users can more easily organize and identify the size they need for the job at hand. For added utility, the new Extractor Set comes in a flexible plastic holder which prevents against any pieces getting lost in storage bags, totes or carts. Visit milwaukeetool.com.