Red Devil Sealant Products
Whether you are in the market for sealants, expandable foam or accessories, Red Devil has a product to meet your needs. The full line of high-quality, water-based duct sealants are LEED EQ 4.1 compliant, low-VOC, suitable for indoor/outdoor use, mold- and mildew-resistant, along with having excellent adhesion and flexibility. For both commercial and residential projects, the duct sealant line includes a smooth gray, as well as fiber-reinforced white and gray versions. These products are available in buckets and tubes to allow for ease of use in sealing all areas of ductwork to improve the efficiency of your HVAC system.
The Red Devil expandable foam options and full line of silicone products are excellent choices for many jobs. The Foam & Fill Polyurethane Sealant products are triple expanding and minimally expanding to fill both large and small gaps. The 100-percent silicone sealant comes in six colors, including gray and clear. The product is strong, durable and has a weather-resistant seal, along with excellent adhesion to most non-porous surfaces, making it ideal for use in many OEM and maintenance applications. Visit www.reddevil.com.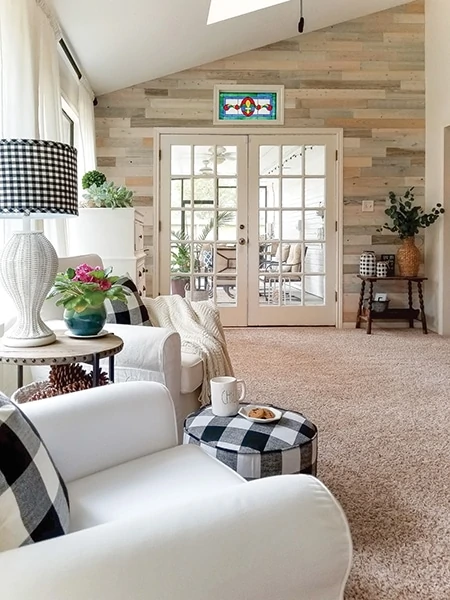 Timberchic
Timberchic is a reclaimed wood plank, peel-and-stick, DIY design solution that presents an affordable and easy way to spruce up your home and add a rustic look all year round. Made from 100-percent river reclaimed logs, the wood plank line comes in an enhanced palate of colors with a smooth, wipeable finish that anyone can apply in just one day. Timberchic planks are ideal for creating accent walls but can also be used on ceilings, backsplashes, doors, columns, and in countless other creative ways. Innovative in design but easy to install, Timberchic is a cost-effective way to enhance the decor of any space. Visit Timberchic.com.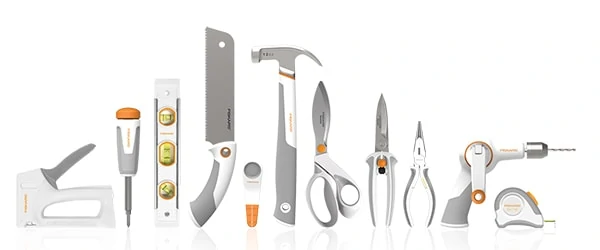 Fiskars DIY Tools
Fiskars DIY Tools launches a comprehensive collection designed with a balance of size, precision and power. These tools have innovative tweaks to help any DIY'er conquer home projects. For example, the tape measure's default is to lock so you don't have to worry about it retracting and snagging your hand. The Precision Hand Saw has a triple-ground blade that glides through woods, dowels and more. The Precision Level contains three vials, plus a top-view window, a magnetic strip, and hang hole for easy use and storage. The Precision Nail Starter provides a striking platform for straight drives, while removing fingers from the striking zone for safety. The Precision Snips' patent-pending Micro-Tip blades have 40 percent more cutting power and a spring action design that open the blades after use to reduce hand strain. Visit www.fiskars.com.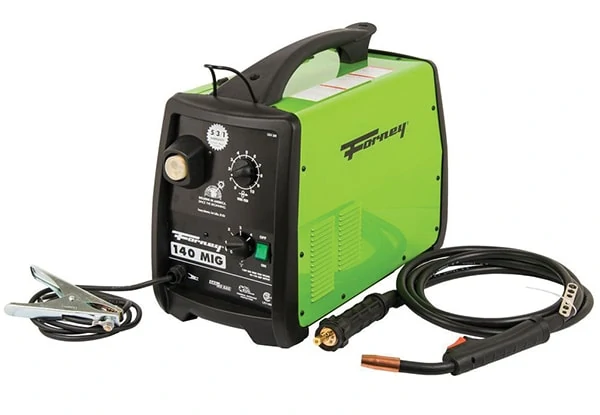 Forney Easy Weld
Since 1932, Forney welding equipment has met the needs of beginners to professionals. From welding machines and plasma cutters to double-sided flap discs and solder, Forney has you covered. Forney created the Forney Easy Weld line geared towards the do-it-yourselfer, metalworking artist, hobbyist and beginner welder. The units are easy to use, forgiving, and allow just about anyone the ability to weld in their garage with a standard 120-volt power source. These machines were designed to take the fear out of welding and allow users to learn the basics.
Five machines round out this line. The Forney Easy Weld 140 MP is a multi-process machine that allows stick, TIG and MIG (gas or gasless) welding. Learn all three processes on this machine and perfect your skills. The Forney Easy Weld 140 FC-i is an inverter machine that uses flux-core wire, which means no gas is needed for this machine.  The Forney Easy Weld 100 ST allows the capability to stick and TIG weld on a machine that weighs less than 10 pounds. The Forney Easy Weld 125 FC is a transformer-based flux-core machine, and lastly, the Forney Easy Weld 20 P is the first plasma cutter added to the lineup that attaches to a small air compressor and can cut 1/4 inch.
A welding and plasma cutting machine are useful tools to have around the house. For those who simply want to create art, build something functional for their home, or repair a broken lawnmower, metal fence or car, the Forney Easy Weld line of machines will make it happen. On the Forney blog (blog.askforney.com), you can find multiple projects and welding tips and tricks to get you started. Visit www.forneyind.com.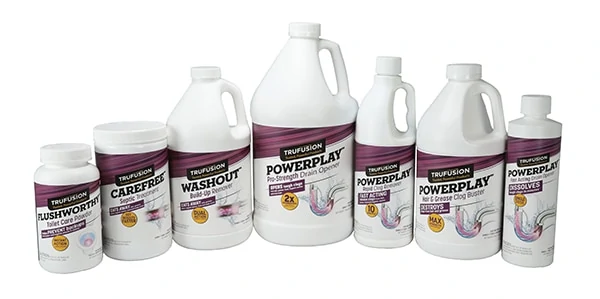 TruFusion Drain Care Products
Danco offers the new TruFusion brand of drain-care products developed by industry experts to specifically target many homeowners' drain issues without the disruption, hassle and cost of calling a plumber. The PowerPlay product line offers four powerful options tailored for clearing clogged drains in any home. PowerPlay Pro-Strength Drain Opener offers twice the concentrate as other products and eliminates clogs in the kitchen, bathroom, laundry room, basement and garage. PowerPlay Hair & Grease Clog Buster targets clogs that are caused by the buildup of hair, soap scum and grease. The PowerPlay Rapid Clog Remover breaks down clogs in any room quickly and easily—guaranteed to start  working in ten minutes or less. And for people who don't want to store chemicals or have limited storage space, the PowerPlay Fast Acting Drain Opener is a smaller, one-time solution to clogged drains.  TruFusion also offers a line of plumbing maintenance products. FlushWorthy Toilet  Care Powder uses powerful granules to clear slow running toilets quickly. WashOut Build-Up Remover is a main line cleaner intended for monthly use to wash out clogs and restore your drains. And, the CareFree  Septic Treatment is a worry-free way to maintain and care for your septic system, presenting a safer alternative to most typical harsh chemicals. Visit TrustedPowerfulProducts.com.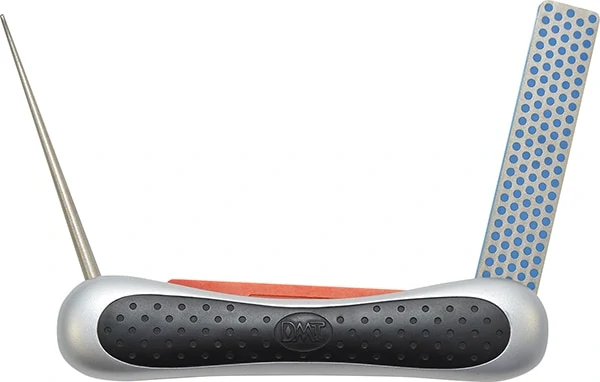 DMT Multi-Sharp
Since 1976, DMT has produced versatile sharpeners that are perfect for home-improvement or woodworking projects. The lightweight DMT Multi-Sharp offers three sharpening surfaces ideal for serrated, straight and curved edges. Featuring a diamond-grit surface, the sharpeners fold out and in like a pocket knife for safe, compact storage and portability. Visit Dmtsharp.com.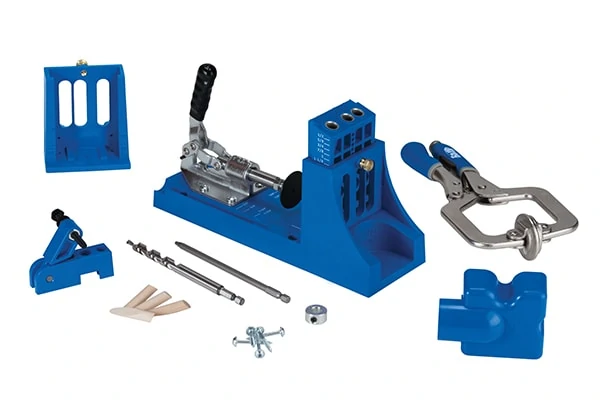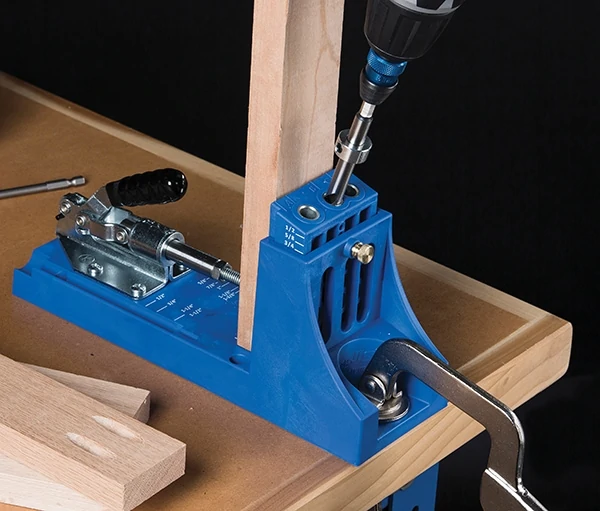 Kreg Jig K4 Master System
The Kreg Jig K4 Master System is a great choice for any woodworking enthusiast looking for a complete set to get started building with pocket-screw joinery. With its solid clamp, large clamping recess, dust collection attachment, material support stop, and removable 3-hole drill guide, this jig truly has it all. The Master System includes a Kreg Jig K4, Bonus Kreg Accessories: the Kreg Face Clamp, Portable Base, and more. The Large Clamping Recess makes it easy to secure your jig to your workbench with clamps for benchtop or portable use. The 3-hole Drill Guide lets you drill pocket holes in a wide variety of material widths and thicknesses—from 1/2 to 1-1/2 inch in 1/8-in. increments. Every Kreg Drill Guide features a hardened-steel core which carries a lifetime guarantee. The core shrouds the bit and supports the workpiece through 100 percent of the drill-stroke, resulting in minimal bit deflection, reduced tear-out, and a clean pluggable pocket hole.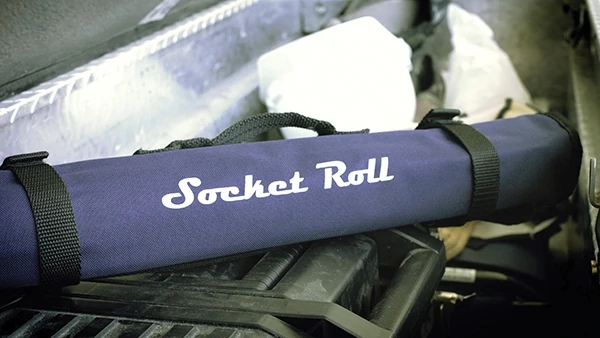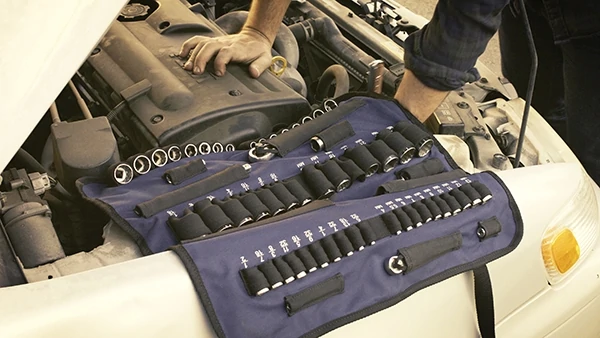 Socket Roll
Made in the USA and with military-grade materials, Socket Roll it is the first portable socket storage product of its kind. The practical application lies in stowability, organization and options as Socket Roll holds the most sockets (60 pieces total) of any product of its size (rolled up it is approximately 20×3.5 inches). It holds the most common socket sizes and accessories for 1/4-, 3/8- and 1/2-in. drives and is uniquely organized so the searching and storing of sockets and accessories is no longer an issue. Socket Roll is an excellent storage solution for off-road enthusiasts, construction workers, RV/Boat owners, DIY'ers and mobile techs, just to name a few. Visit www.socketroll.com.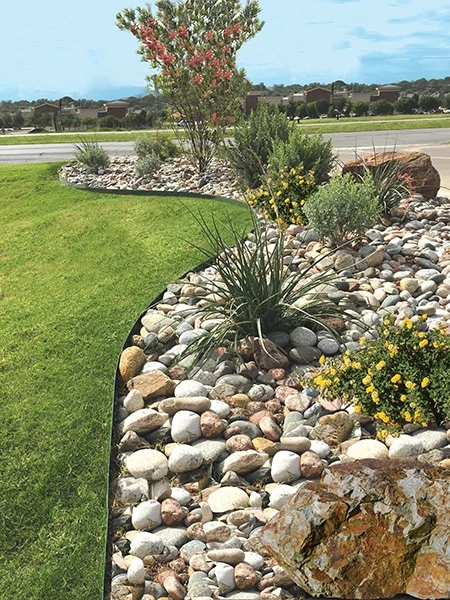 COL-MET Steel Landscape Edging
Steel Landscape edging from Collier Metals Inc. helps create clean, crisp lines in various landscape designs. It keeps grass from spreading and retains mulch, rocks and stones in gardens and walkways. Col-Met steel edging is easy to shape and install and stays in place for years, available in green (standard), brown and black powder-coat finish. An unpainted or galvanized finish is also available, and new for 2018, the company is including a new matte black finish. The edging products are available in a variety of heights, thicknesses and finishes. Col-Met also offers commercial tree rings and a complete line of edging accessories to help with installation and limitless design opportunities. Celebrating more than 60 years in the landscape and retail business, Col-Met products are sold wholesale and are available through landscape/garden supply distributors, garden supply retailers and landscape contractors. Visit www.colmet.com.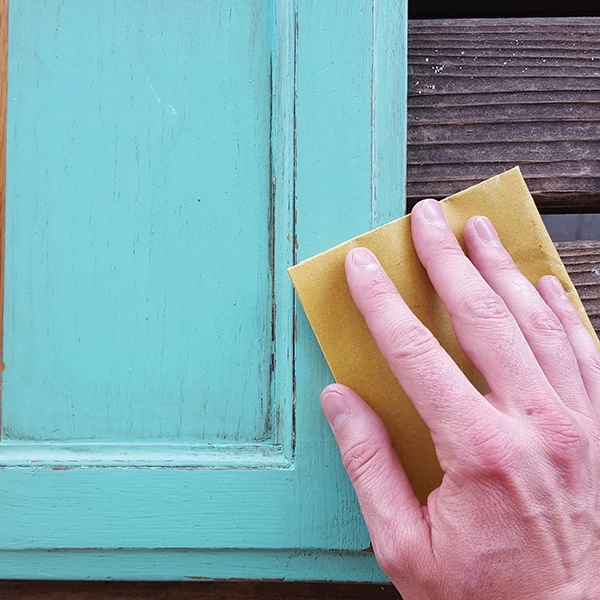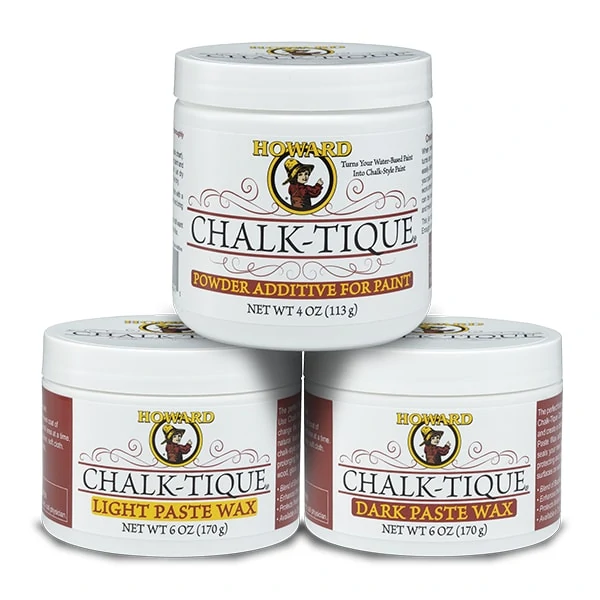 Chalk-Tique Powder Additive for Paint
Not to be confused with pre-mixed chalk-style paints on the market, Howard Products' Chalk-Tique Powder Additive enables anyone to make chalk-style paint from any leftover paints or with any desirable paint color from their local home-improvement store. Once mixed with water and then added to paint, Chalk-Tique Powder Additive turns ordinary, leftover paint into a chalk-style paint that's easy-to-use, durable, and can adhere to almost any surface. Why buy expensive chalk-style paint when you can make your own?
Howard Products has also created a Light and Dark Chalk-Tique Paste Wax. This uniquely blended paste wax is the  perfect follow-up to any project that has been chalk painted. The Dark Paste Wax will slightly darken the paint and help create a "distressed" looking, aged patina. The Light Paste Wax helps seal, finish and protect the newly painted surface without darkening the paint. Chalk-Tique Paste Wax adds a natural-looking satin wax finish that helps protect and beautify your new chalk-style painted surface. A piece of furniture that has been painted with chalk-style paint and then waxed creates a very appealing patina that only a paint and paste wax combination can achieve. Visit www.howardproducts.com.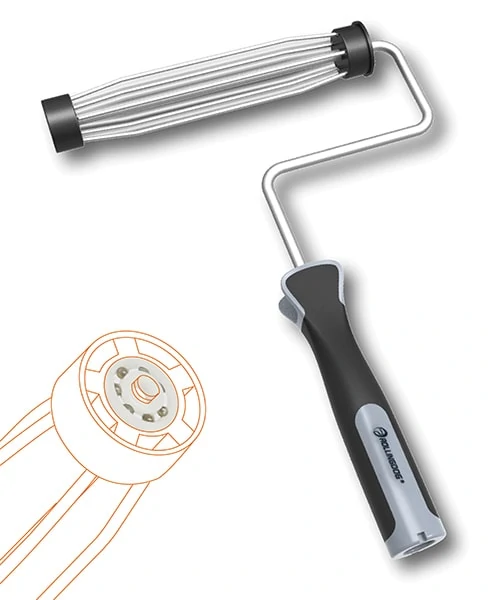 RollingDog 7-bearing Paint Roller
RollingDog Tools launches their new 7-bearing smooth roller system that not only provides the smoothest roller application on the market, but also provides comfortable and quiet use. This premium quality roller frame is designed for the professional painter who is going to use it for hours at a time. Contractors have joked that the noise their frames make is how they know their employees are working, but the noise can be distracting and is mainly caused by things not operating efficiently together. This is where RollingDog's seven-bearing cage system comes into play, providing quiet, smooth easy rolling that is unmatched in the market. The bearings are kept in a specially designed sealed component of the frame to ensure a long, well functioning smooth life. Another feature unique to this roller frame is the extra wide concaved thumb grip at top offering maximum control and comfort with use. Visit www.rollingdogtools.com.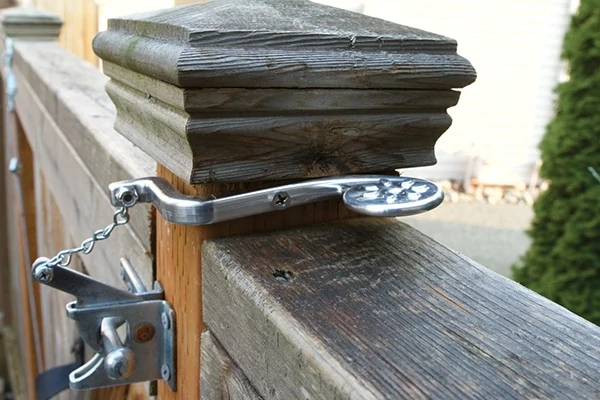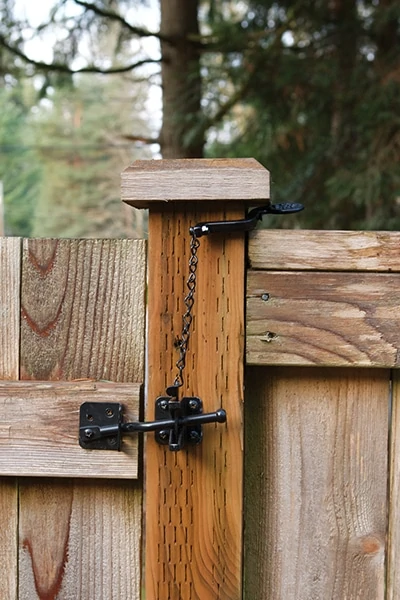 The Gate Lever
Open Gate Designs manufactures a brand new patent-pending product called The Gate Lever, which lets you open your gate without standing on a bucket, fumbling for the latch, or waiting for someone else to come along. Made from strong cast aluminum, this functional gate lever comes in two different mounting styles, two color options (black or aluminum) and three classy designs. Easy to install, it is mounted on your fence post or fence rail with just one screw and a chain (included) that attaches to your latch (hardware included). Proudly manufactured in Washington state, USA, the Gate Lever is perfect for tall fences, hard-to-reach latches or any gate that you want to open more simply. Visit www.thegatelever.com.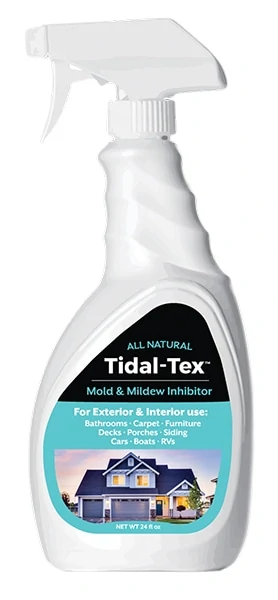 Tidal-Tex Mold & Mildew Inhibitor
Spray now to prevent a mold problem later! Tidal-Tex uses the power of the ocean to naturally prevent mold and mildew from growing. How? Chitosan, which is not only bacteriostatic (stops mold and mildew in its tracks), but also non-toxic, biodegradable and biocompatible. This product contains no fragrance or dyes. Tidal-Tex is available from Tidal Vision, Inc., manufacturers of the Crystal Clarity brand of all-natural pool clarifier. Visit tidalvisionusa.com.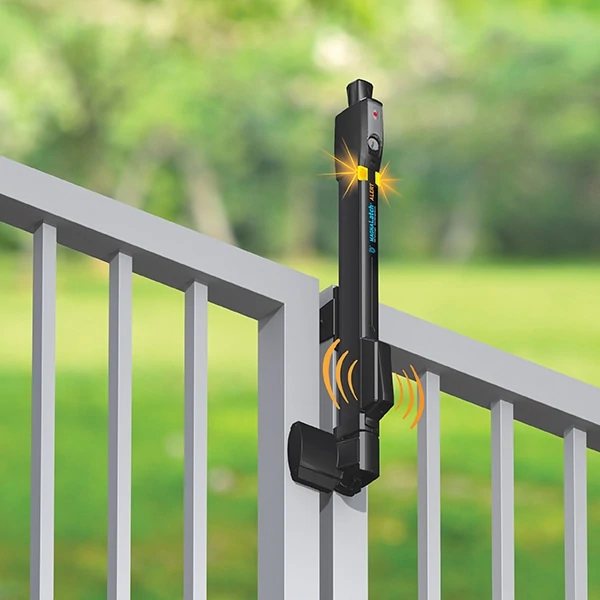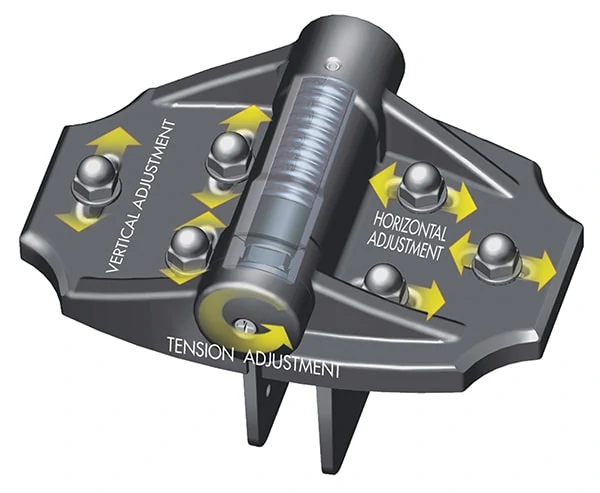 D&D Technologies' Gate Hardware
A fence is only effective if the gate and gate hardware are functioning properly. D&D Technologies' high-performance gate latches and hinges have unique features such as built-in horizontal and vertical adjustability, ensuring your gates align and close properly year-round in any climate. Many of D&D's products are manufactured with industrial-strength engineering polymers that, in many aspects, are stronger than steel, rust-free, UV-resistant, will not bind, sag or stain, and are self-lubricating. D&D Technologies' MagnaLatch and TruClose products meet international pool safety codes. MagnaLatch is the leading child safety gate latch in the world. D&D is also the founder and a continuing supporter of a non-profit organization, the National Drowning Prevention Alliance, which is dedicated to drowning prevention (www.NDPA.org). D&D Technologies products are easy to install, come with simple step-by-step instructions and require no special tools. Visit www.ddtechglobal.com.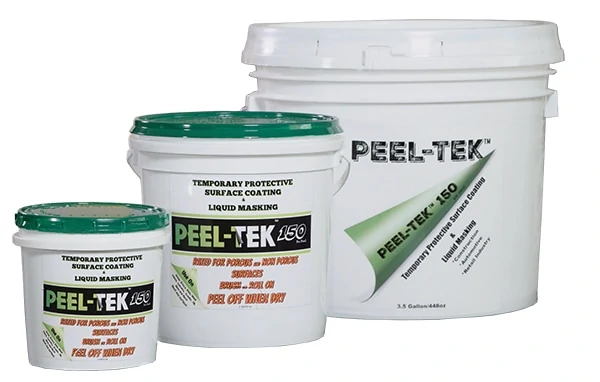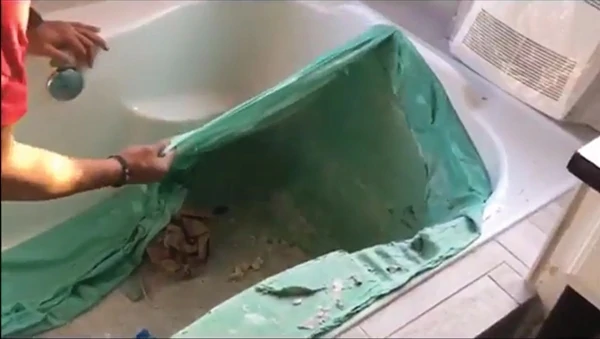 Peel-Tek 150 Temporary Protective Surface Coating & Liquid Masking
Tired of battling with traditional masking on rough and porous surfaces? Looking for a convenient tool that can both effectively mask and offer substantial surface protection that won't go bad in your tool box? Peel-Tek150 was designed with you in mind. The flagship product of Peel-Tek, LLC is a Temporary Protective Surface Coating & Liquid Masking that dries to form a contour-hugging, skin-tight protective coating on porous and non-porous surfaces to protect from damage caused by over-spray, texture, staining, surface scratches, spills and drops.  Peel-Tek 150 fills the gap in masking hard-to-mask, rough porous surfaces as well as prevents costly cleanup during and upon completion of construction. Peel-Tek 150 peels away cleanly and can be used as an aid in protecting heavy traffic areas and sensitive surfaces against staining and abrasion during construction, storage and transport. Visit www.peel-tek.com.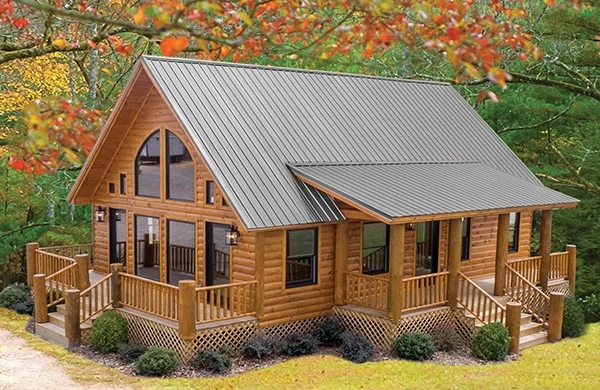 Lifeline Ultra-7 Wood Stain
Perma-Chink Systems' new high-performance finishing product, Lifeline Ultra -7, offers sophisticated colors, unmatched durability and maximum coverage . The finish will look as beautiful years after application as it did the second day it was applied, thanks to a balanced formula of transparent iron oxides, mildew inhibitors and an advanced polymer resin. After multiple exposure tests in harsh-weather areas across the country (think snow country, the sunny southeast and extreme mountain locations), Lifeline Ultra-7 stands out as the top-of-the-line, long-lasting finish. The state-of-the-art resin creates a flexible and tough, continuous seal on your home's logs, providing protection from holes and gaps that might otherwise develop with a lower-quality finish. Lifeline Ultra-7 meets and exceeds low VOC requirements, plus it can be used in nearly every application around your home, making it a great one-stop-shop product for all your finishing needs. It works on exterior walls, siding, railings, while also being compatible with all existing Lifeline coatings to help streamline your maintenance routine. Visit www.permachink.com.