Wahoo Walls
Wahoo Walls is a ready-to-install basement finishing system available to purchase direct from the manufacturer, giving you a basement you can quickly install yourself without going through a basement franchise company. Utilizing advanced materials, this company has created a DIY composite wall panel that replaces the conventional stud-and-drywall construction method with a wall system that answers the challenges of below-grade construction. The polystyrene core is clad with a substantial exterior facing of Magnesium Oxide Cementitious Board. Unlike wood and drywall, both the Magnesium Oxide board and the polystyrene insulation are made of non-organic materials and do not feed mold. EPS polystyrene insulation and Magnesium Oxide remain unaffected by standing water and provides a durable wall panel. Combining these modern materials into a single component makes for easy installation that is quick, clean and unharmed by water. Simply install the lightweight aluminum mounting track, measure and cut each panel to the correct dimension, carry into the basement, fasten in place and enjoy a cozy finished basement to fit any budget.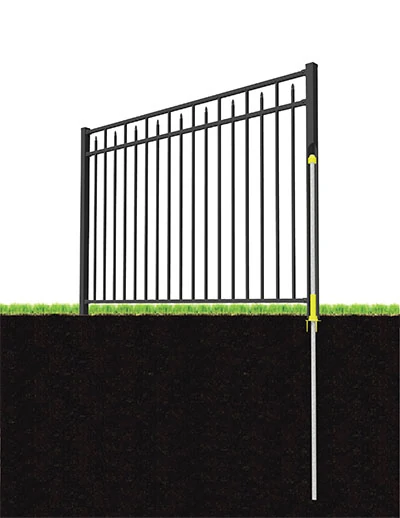 WamBam Fence
Forget about digging holes and pouring concrete with WamBam Fence's innovative fence systems. Developed for the DIY market, WamBam Fence manufactures a line of professional-grade vinyl and aluminum fencing that offers an easier way to install a fence. Traditional fence installation is a time-consuming and difficult process for homeowners that requires renting augers, tearing up the yard, and pouring hundreds—if not thousands—of pounds of concrete. WamBam's no-dig fence systems eliminate these headaches because their fence is installed by driving steel pipe anchors deep into the ground. The pipe anchors work in conjunction with some patent-protected pieces to ensure a strong, lasting and easier install. Rated for up to category-1 hurricanes, the concept of no-dig vinyl fence systems has been used successfully by professional fencers all over Western Canada for more than fifteen years. WamBam Fence is the first company to have developed a full product line to take the concept national to the DIY market in a boxed program. Visit www.wambamfence.com.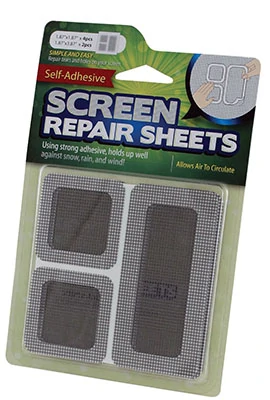 Screen Repair Sheets
Using a strong adhesive, the peel-and-stick Screen Repair Sheets from JIB Products allow air to circulate easily through the repaired area. By using a special clear adhesive, the patched screen looks and works like new. The repair holds up well against wind, rain and snow. The kit includes four sheets measuring 1.87 by 1.87 inches, and two sheets measuring 1.87 by 3.87 inches. Visit www.jibproducts.com.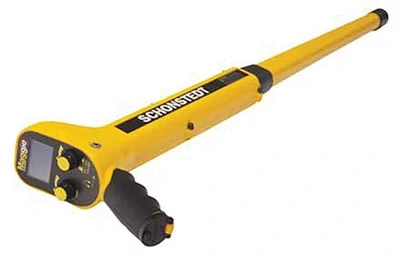 Maggie Magnetic Locator
The Schonstedt "Maggie" is a next-generation magnetic locator that combines the best features of the company's two flagship products; the sensitivity, precision, and reliability of their GA-52Cx model, and the single-handed operation of the GA-92XT. In basic terms, Schonstedt took the best features of their very popular 52Cx model and combined it with the ergo-nomics of their 92 model and created "the best of the best" in the world of magnetic locators. Schonstedt Engineers took user input to offer features like a handle that makes it easy to hold the popular 52Cx model. Users did not like opening up the 52Cx and exposing the electronics just to replace the battery, so the Maggie's handle is located where the electronics are not exposed during a battery change. Schonstedt also offers a soft case that can easily fit behind a truck seat, as well as be carried with a shoulder strap. Another feature is the knobs are now on top and not underneath like they are on the 52Cx. For excellent sensitivity and ergonomics, check out the new Maggie Magnetic Locator.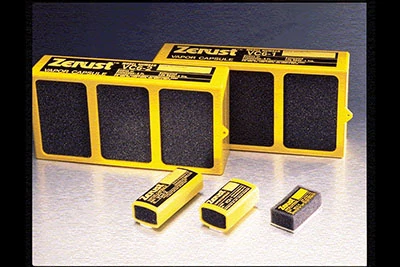 Zerust Consumer Products
All Zerust products operate on the same basic principle: to create an invisible barrier of corrosion-blocking molecules around your valuable metal items. Exposed metal surfaces protected with Zerust benefit from a long-lasting shield against rust, tarnish and corrosion. The patented technology is odorless, non-toxic, eco-friendly, and lasts up to five years. When your tools are protected with the best rust prevention products, you can mold, shape, and create the projects of your dreams. The Zerust Drawer Liners, which combine the corrosion-inhibiting formula with a heavy-duty non-slip PVC rubber, save you time and money by sparing you from having to apply costly oils and WD-40 to the contents of your toolbox. And the Zerust Table Saw Covers are uniquely designed to guard your most expensive investment from rust, electrochemical reactions, dust and moisture. Visit zerustproducts.com.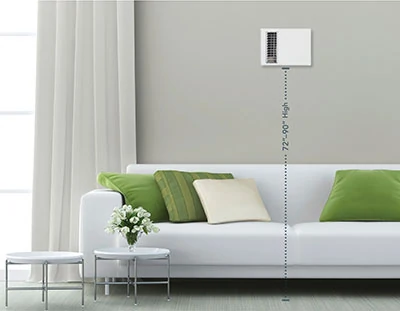 APEX72 Electric Wall Heater
Where electric heaters were once just an afterthought to most remodelers, an innovative electric wall heater will literally "elevate" both the wall positioning and stylish appearance of the system. The Apex72 electric wall heater by Cadet Heat combines low-maintenance heating and simple installation with a modern look designed to be elevated high up from the floor, thus saving up to nine square feet of valuable living space.
The Apex72 is mounted a minimum of 72-inches above the floor thus up, out-of-the-way of furniture and everyday living areas. The 12-in. by 8-1/2- in. decorative cover features a louvered or hexagonal pattern grill to complement any décor. This compact and elegant design efficiently delivers warmth while maximizing every inch of valuable living space. It features low whisper-quiet fan noise, "hidden" air intakes for less maintenance/cleaning and a modern, contemporary look. Visit www.CadetElectricHeat.com or HomeDepot.com.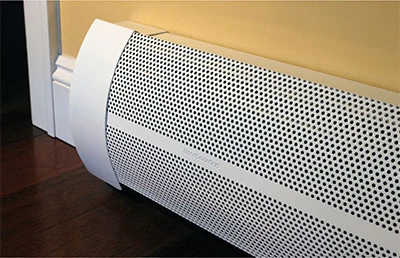 World's First Curved Baseboard Heater Cover
The predictably boring and rectilinear appearance of ratty old baseboard heaters can now be instantly transformed into curvaceous elements of interior décor. Baseboarders Elliptus is the Vancouver-based manufacturer's latest example of how ugly old baseboard heaters can be easily transformed to look amazing. Elliptus features the gentle curve of an ellipse that runs the length of the heater producing a sleek aesthetic. Elliptus uses sturdy 24-gauge galvanized steel and comes with a lifetime warranty that protects against the onset of rust. Visit www.baseboarders.com.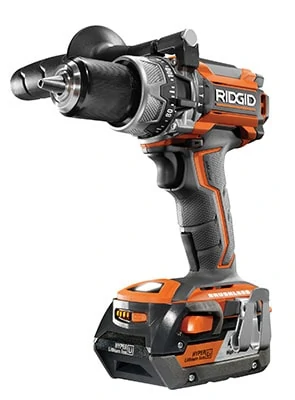 Ridgid GEN5X 18V Brushless Hammer Drill & Impact Driver Combo Kit (R9205)
Ridgid introduces the next level of GEN5X tools with brushless motors. The new GEN5X 18V Brushless Compact Hammer Drill/Driver and 3-Speed Impact Driver Combo Kit includes best-in-class features and brushless performance such as up to 50-percent more runtime, longer motor life, and best-in-class torque in a compact size. With free registration, this tool kit is covered for life, including free batteries, free parts and free service. The kit includes the R86116 Hammer Drill, R86037 Impact Driver, (2) R840087 4.0Ah lithium-ion batteries, R840095 charger, (2) belt hooks w/ screws, auxiliary handle, (2) bits, bag and operator's manuals. Visit www.ridgid.com.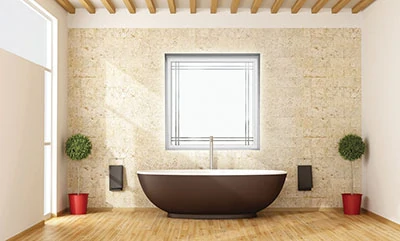 Hy-Lite Mission and Prairie Windows
Since a resurgence in the 1990s, the popularity of Arts and Crafts style homes has soared across America. The new Mission and Prairie window styles from Hy-Lite harmonize with these home styles. The Mission style window from Hy-Lite is a true Craftsman-inspired design constructed with silkscreened tempered privacy glass and clear diamond shapes on the interior. The Prairie style window features a simply elegant, transitional design with clean lines in the perimeter of the window.