The new Greenworks Pro 300-Watt Battery Operated Power Inverter gives you the ability to take power where you need it to run your laptops, tv, lights, and charge your phone.
This inverter uses the same 60V battery as the Greenworks Pro line of Outdoor Power Equipment. If you already have these tools and the battery(or if you don't), the inverter is a must have addition to your lineup. The unit offers 300 watts of continuous output. It has 2 usb ports and a 120 volt ac outlet.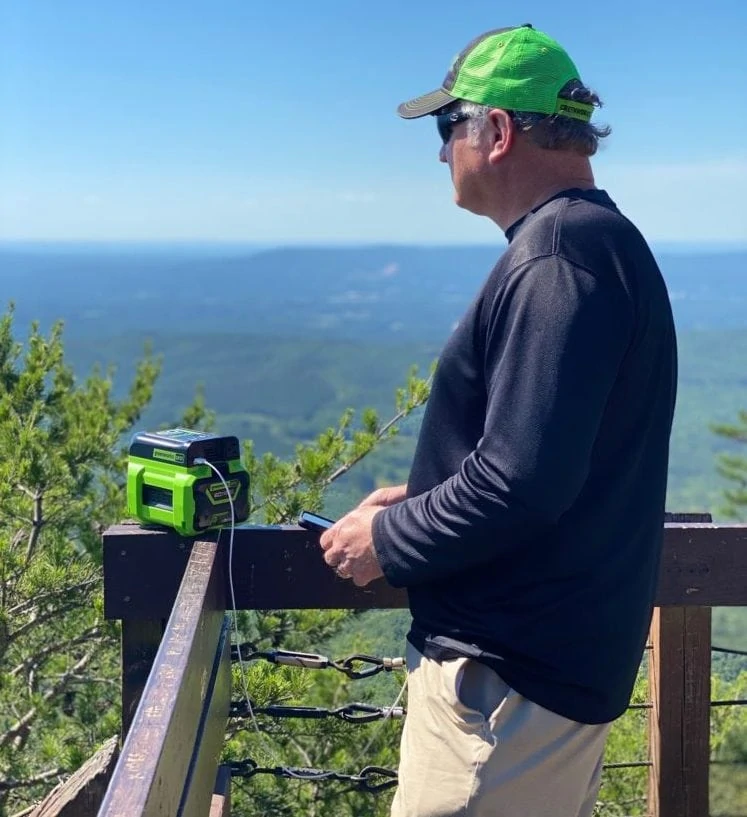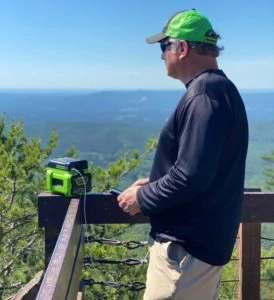 The outdoorsman and sports enthusiast can power their campsites and tailgates without the hassles of a gas generator or inverter. No noise, no fumes, and no gas cans around makes for a cleaner and much safer campsite or tailgate.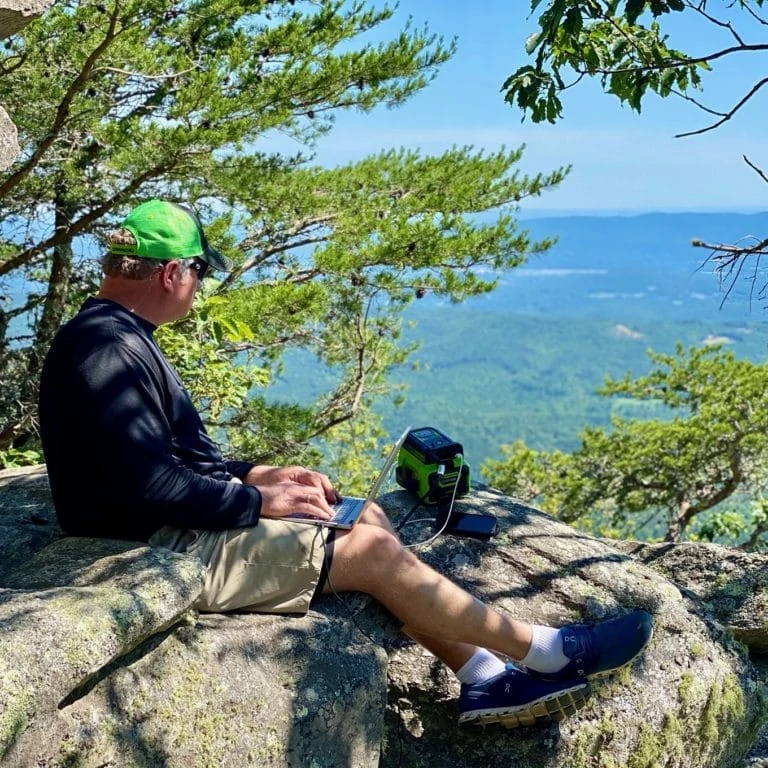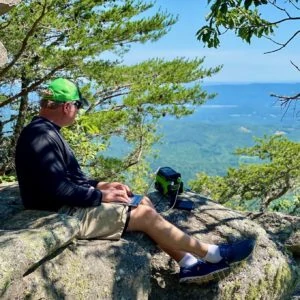 For professionals and small business owners, the inverter can power up your tradeshow booths and other exhibits where there is no access to power or power is cost prohibitive. This unit is also very handy on the jobsite for pro contractors and DIY'ers. You can set up shop anywhere and have the power you need.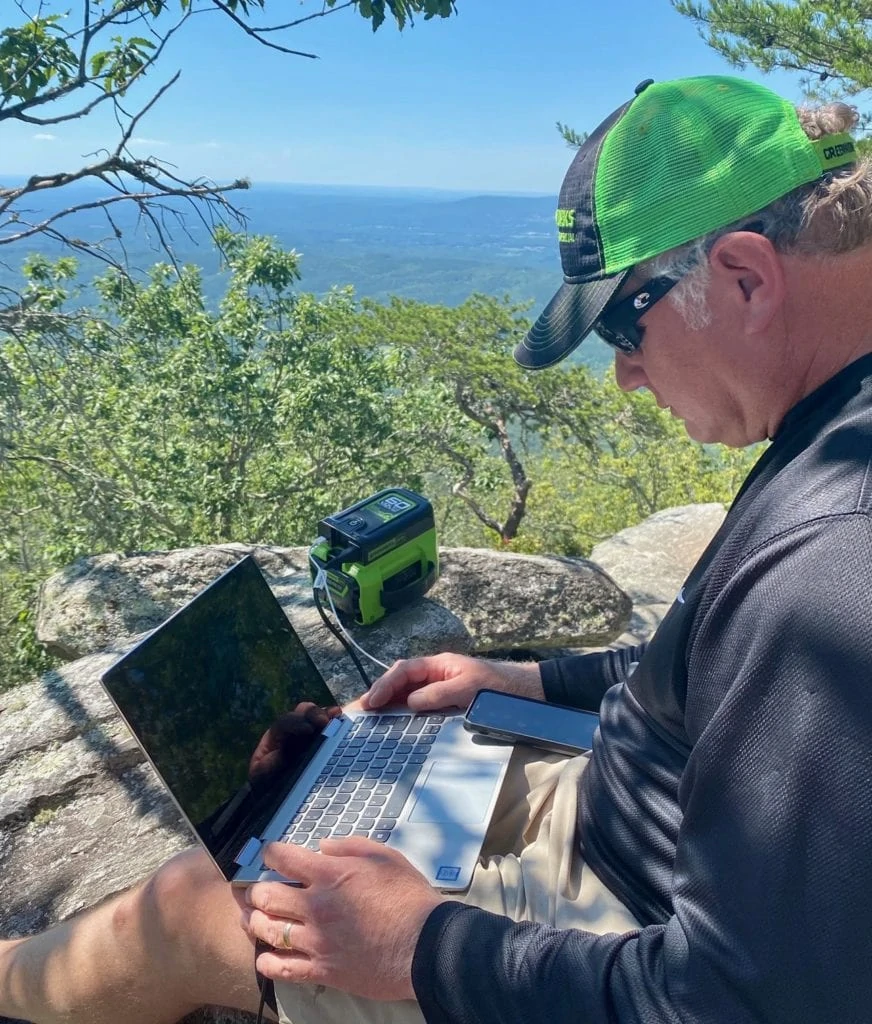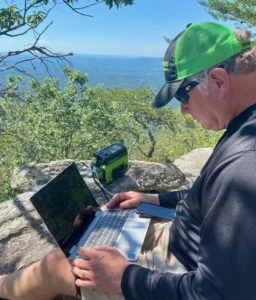 Recent user reviews are 100% positive with regard to performance and endurance. We ran a laptop and cell phone on the unit for 2 hours and still had over 90% battery power available.
The unit can power a 32″ tv for up to 5 hours on one battery. Plenty of time to watch the game and even the post game show.
The Greenworks Pro 300 watt battery operated power inverter comes with a 4 year warranty and is available for purchase with or without the battery.