Decks offer homeowners a versatile way to customize their outdoor entertainment area. From a wide range of building materials to an even wider array of decorative amenities, the way we build—and rebuild—our decks are always evolving. Here's a rundown of some of the latest deck-building products on the market.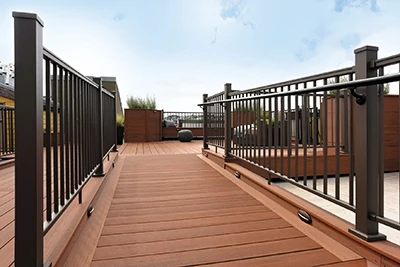 Impression Rail
With its easy installation, up to 30 percent faster than other aluminum rail systems, Impression Rail from AZEK and Timbertech has a lightweight profile and saves time and labor by eliminating the need for welding equipment. Available in black or bronze, the low-maintenance, high-quality powder-coated aluminum profiles are engineered for strength, security and aesthetics. The system offers the look and feel of high-end wrought iron at an affordable price point. Its durable profile welcomes in the outdoors with unobstructed views and is available in 6-, 8- or 10-ft. lengths and 36- or 42-in. heights, plus it's covered by a 25-year warranty. Visit azek.com or timbertech.com.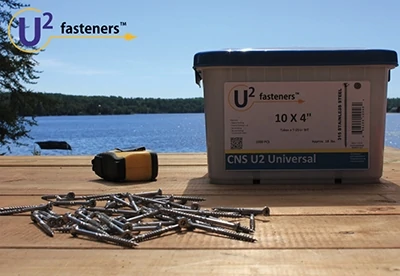 U2 Fasteners
Anyone who's ever built a deck knows that quality fasteners must be durable, reliable and easy to use. U2 fasteners™ offers a new generation of innovative, code-approved, premium fasteners that have superior features, coating and driving capability. With five product lines, they have a diverse lineup of all essential screw types. U2 fasteners Universal screw is ideal for replacing your old deck screws. Features include the Tapper Point, which consists of the "Cork Screw Start" and "Blade Cutting Thread" for easy piercing and alleviating strain on the material. The "Tight Star Recess" system is designed to grasp the U-Bit tightly, so the screw can be installed with one hand. Underneath the Universal head, "Burrow Pockets" are dynamically engineered to help countersink into the toughest of materials. Below the smooth shank is the "Reamer Thread," which enlarges the hole to create a passage when drawing materials together and reduces tension for the screw head. The U2 Universal Screw is available in lengths from 1-1/2 to 6 inches in hardened steel and from 1-1/2 to 4 inches in 316-grade Stainless Steel.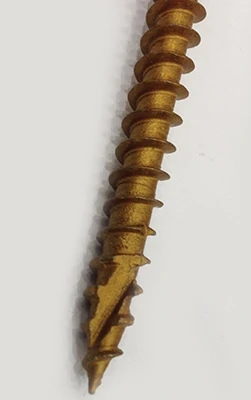 U2 fasteners' U-Bits are specifically designed to fit snug and firm on the "Tight Star Recess" of the company's screw assortment. However, U2 fasteners also fit the traditional star drive. U-Bits are impact-driver ready and are made of the same case-hardened steel as the fasteners to prevent wear and tear. (Note: Chromium-6, a known carcinogen, is commonly used in anti-corrosion coatings, but U2 fasteners does not use Chromium-6 for its coating.) Visit u2fasteners.com.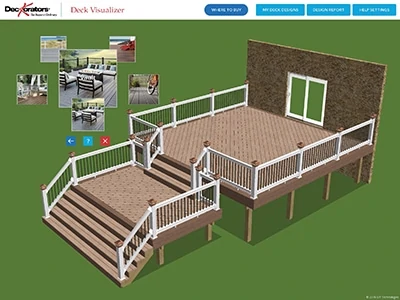 Deckorators Deck Visualizer
There is a new tool available for deck design and project consultations on the go. Deckorators has introduced a tablet version of its powerful Deck Visualizer app. The new mobile application is available to dealers, deck builders and homeowners as a free download from iTunes and Google Play. Built for tablets running iOS or Android, the Deck Visualizer mobile app perfectly complements the new web-based program available at Deckorators.com/deckvisualizer. Pros will enjoy the same highly intuitive and interactive functionality, plus the ability to save projects and work seamlessly between the mobile and online versions. Like the web-based version of the Deckorators Deck Visualizer, the Deck Visualizer mobile app goes beyond the ordinary design tool. App users can choose from the complete line-up of Deckorators composite decking, railings, balusters, post caps and more to design a deck. Utilize versatile design capabilities such as picture framing, board angles, unique shapes and multi-level options. Pull a full report of the design, including installation tips and a complete materials list. Visit Deckorators.com.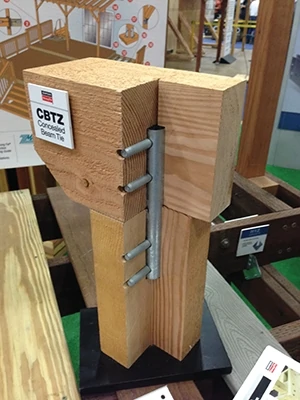 Simpson Strong-Tie Concealed Beam Tie
For homeowners who prefer to hide their deck hardware, a new connector from Simpson Strong-Tie provides a strong but practically invisible link between a beam and a post. Designed for use with 4x, 6x, and larger beams and posts, Simpson's CBTZ system consists of a galvanized steel tube that is inserted into the beam and the post, as well as steel dowel pins that anchor the tube. Two versions are available: the CBT2Z with four dowels for a minimum 4×4 post, and the CBT4Z with six dowels for a 6×6 post and a 6×8 beam. Visit strongtie.com.

DeckWise Altitudes Pedestal System
DeckWise, The Ipe Clip Fastener Company, brings innovation and essential products to the decking industry with the addition of three new products in 2017. The DeckWise Altitudes Pedestal System has been developed to level underutilized sloped roof tops, plazas, concrete patios, and balconies into beautiful useable spaces. The system is designed to fit tightly inside containment walls and be restrained from movement. The pedestals hold multiple patents and are built from three basic components; a self-leveling swivel head, Schedule 40 PVC and a screw-to-adjust base. The pedestals will support and elevate 24-by-24-in. Ipe hardwood deck tiles over multiple substrate slopes for a smooth and even deck tile surface with a load-bearing capacity of up to 1,200 lbs. per pedestal. The PVC pipe allows for safe height variations up to 24 inches. The self-leveling swivel head has slope compensation from 0-5 percent with precise 3/16-in. spacer tabs integrated into the head to produce perfect tile gap spacing. Deckwise Deck tiles are secured to the pedestal with pine tree fasteners (rated up to 166 lbs. of wind hold-down strength) and the patented adjustable Lockit Down Washer.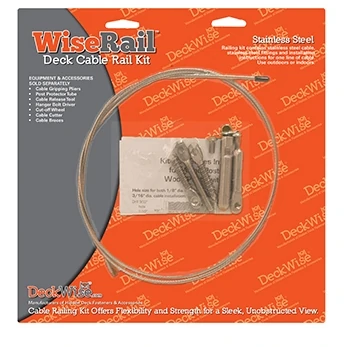 DeckWise WiseRail Cable Railing Kits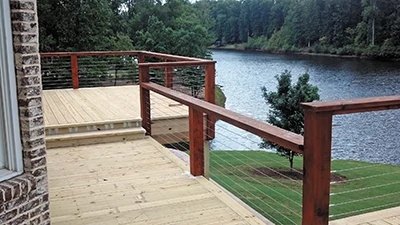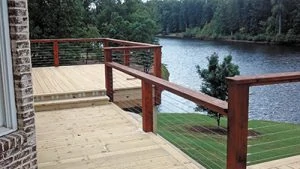 Decks are constructed in all sizes and shapes, however there are nly a handful of cable runs that can go on those decks; inside-of-post to inside-of-post, inside-of-post to outside-of-post, and outside-of-post to outside-of-post. The DeckWise WiseRail kits allow several methods to run cable on any deck. Every kit is designed to be seen through and attractive for any hardwood or wood deck project. The invisible hardware hides inside the end posts so you can't see them. The WiseRail Ready-To-Install Kits come pre-packaged with high-quality stainless steel cable and sleek stainless steel hardware fittings. These cable railing kits are easy to install and can be utilized for both outdoor and indoor residential and commercial applications.  For DIY enthusiasts, DeckWise offers these pre-assembled cable railing kits for wood posts in lengths from 5 ft. up to 50 ft. No matter the cable run length, you will be able to use the non-tensioning push-lock or pull-lock on the hardware to easily secure the cable. All cable railing kits come with stainless steel hardware fittings for ends, all fasteners and washers necessary, 1/8-in. diameter 1×19 Type 316 stainless steel cable, and installation instructions.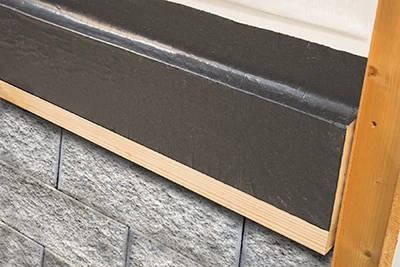 WiseWrap LedgerTape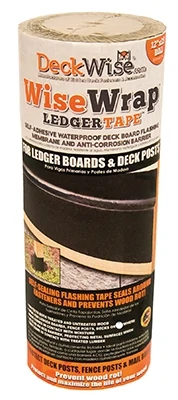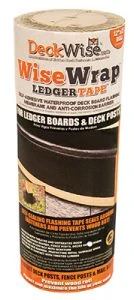 DeckWise WiseWrap LedgerTape flashing barrier tape prevents wood rot, which is important to consider when constructing any deck. Whether building an Ipe hardwood deck, a PT or composite deck, trapped moisture allows the formation of fungus, mold and rot, which will shorten the life of any deck. Each roll of LedgerTape measures 12 inches by 25 feet, approximately 35-40 mil thick, and self-seals around penetrating screws, nails or hardware. LedgerTape flashing is a flexible polyethylene waterproof barrier material manufactured with a rubberized asphalt mastic adhesive. LedgerTape also prevents the degradation of in-ground wooden posts caused by mold and fungal growth below grade level. Easily apply this self-adhesive, durable material to protect in-ground wooden support posts for decks, fences, mailboxes and more. Visit deckwise.com.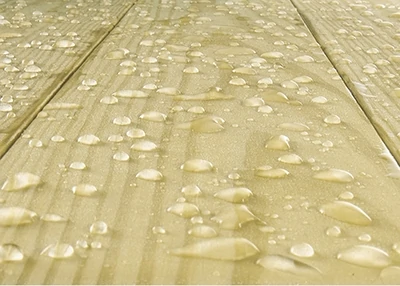 Ecolife Stabilized Wood
Real wood is the most sustainable, renewable and economical decking and fencing option you can use, and Viance offers improved wood treatment solutions that allow the beauty of real wood to shine through. Ideal for decks and other above-ground outdoor projects, Ecolife is comprised of a non-metallic, carbon-based preservative plus wood-stabilizing polymer that offers the natural beauty of real wood combined with advanced weather protection and fastener performance. Ecolife is fully protected against termite attack and decay, and the proprietary treatment also stabilizes the wood structure. Ecolife Stabilized Wood significantly reduces the problems of bending, twisting or warping that affect many other treated wood products, so Ecolife lumber performs much better as the structural frame beneath any deck surface. Visit treatedwood.com.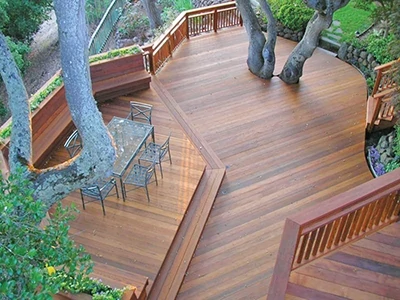 Armstrong-Clark Wood Coatings
The EHT staff has used Armstrong-Clark extensively over the last several years on decks and fences, and we keep coming back for a reason—good looks and lasting performance. The Armstrong-Clark line of wood coatings combines the effectiveness of the drying concentrate of a typical stain with two non-drying oils, which soak into the wood and actually improve the condition of the wood. Plus, the preservative formula meets some of the most stringent VOC standards in the country. The formula is also the only oil-based coating that can be applied in direct sunlight. Choose from a broad selection of transparent colors, semi-transparent colors and semi-solid colors. Visit www.armclark.com.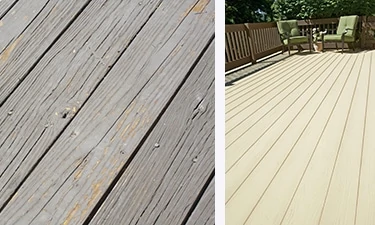 NuDECK from UGL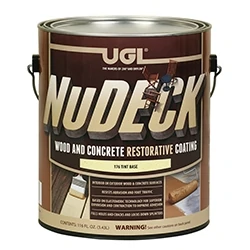 Too many times the structure of a deck and patio are in very sound condition, but the surface appearance makes homeowners want to give up and pay the substantial price to replace the substrate completely. Not only is this choice not economical, but it certainly isn't "Green." UGL NuDECK Wood and Concrete Restorative Coating extends the life of a deck and patio with a paintable solution. From the can it creates a new, slip-resistant surface for decks, walkways and patios. The tintable color palette coordinates with UGL ZAR Solid Color Deck and Siding Stain to complement the color of surrounding vertical surfaces such as siding, railings, posts and walls. The product is ten times thicker than paint or stain, so it locks down splinters and fills 1/4-in. cracks and nail holes. NuDECK is easy to apply with a brush or roller and easy to clean up with soap and water. Visit www.ugl.com.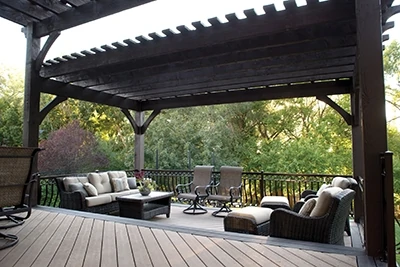 Western Timber Frame
Western Timber Frame specializes in new decks and making old decks into fabulous outdoor rooms. Decks are also a great way to increase the square footage of a home with additional living space. Western Timber Frame specializes decks with oversized timber posts, Trex composite planks and decorative balusters; sometimes with integrated benches, furniture and/or planter boxes. Pergola frames can be incorporated with hanging bench swings, outdoor curtains and more. Wraparound Decks can accommodate entryways at both ends of the house or yard. Multi-level Decks can have stairways on one or both ends and can accommodate more space for entertaining within a smaller area. A Freestanding Deck within the landscape or at the end of the yard, for example, can turn a rough terrain or mud area into a usable level space with new interest. Depending on the size, an Attached Deck usually allows for only one exit point from the house, but they can curve around a corner of the house for additional space. Pergola, Gazebo or Pavilion Covered Decks extend the outdoor living season even longer. In cases where homeowners feel overly exposed to the neighbors or just want to add some additional shade to the deck, lattices/or trellises can provide some beautiful privacy. Western Timber Frame offers a free consultation with a Design Manager for all these projects. Visit westerntimberframe.com.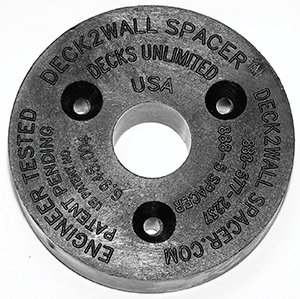 Decks Unlimited
Deck2wall Spacers (D2W) are polypropylene spacers designed for spacing a deck ledger off a house. This allows water and debris to flow between the ledger and the house, promotes circulation and drying, and helps prevent rot. Often times when a deck collapses, a poorly designed ledger connection is the culprit. Stacked washers and flashing are recognized by code to manage water at ledger connections. D2W work like stacked washers, but do a much better job. They're easier to install because they're screwed to the back of the ledger and stay in place during installation. The screws also make the spacer connection stronger than stacked washers. D2W are non-corrosive and have a larger bearing surface for better load distribution. The spacers are easier to waterproof than washers and can be used with a wider selection of fasteners. Made in the USA, the D2W can be installed directly over most plywood siding, and used in combination with roll flashing for other applications like horizontal siding. The original spacer (5/8 x2-1/2-in. diameter) was tested at IAS-accredited Washington State University with 1/2- and 5/8-in. bolts and lags, and the new smaller SWS spacer (1/2 x 2-in. diameter) was tested with structural wood screws. Visit www.deck2wallspacer.com.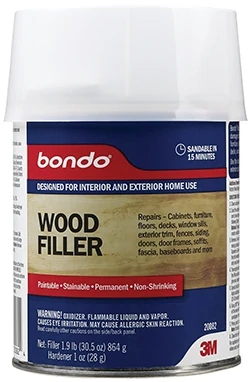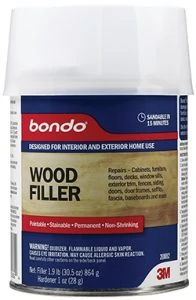 Bondo Wood Filler for Restoration
Need to restore a loose deck board? Bondo Wood Filler can handle almost any wood surface, both inside and outside of the home, using the same simple, yet high-quality and long-lasting, two-part technology. Utilizing the same five steps, complete the wood restoration, only this time be sure to remove any wood rot while prepping and make sure the mixture of Bondo Wood Filler and Bondo Red Cream Hardener is a uniform color prior to application. Then just spread and sand before priming, painting or applying wood stain.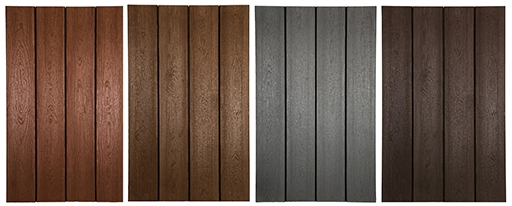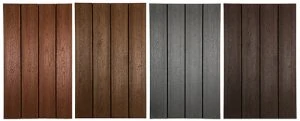 TAMKO Envision Decking
TAMKO is expanding its Envision line of capped composite decking boards by introducing a line of solid color boards—"Envision Expression"—and renaming the current Envision variegated board "Envision Distinction."  Envision Expression complements the Envision Distinction multi-colored board by offering four solid colors including three hues of brown and gray. Visit www.tamko.com.