Add-a-Handle
Add-a-Handle is a new multi-use tool for carrying, pouring, holding or hanging anything up to 30 lbs. with comfort and ease. Originally designed for attaching to quart-size paint cans, its uses are practically limitless. Add-a-Handle is comprised of one strong lightweight plastic handle with two 18-in. Velcro buckle straps and a magnet placed on top for resting a paint brush. The straps are removable and adjustable with easy-pull tabs, making it handy for anyone to adjust them individually for size or height to fit any project. Add-a-Handle is simple, easy to use, and saves time on every project, be it carrying a ladder or a wine bottle. Add-a-Handle is made in the USA with genuine Velcro Brand straps. See why it won the NRHA 2015 Retailer's Choice Award at Add-a-Handle.com.

King Kaulk
Red Devil's King Kaulk has a powerful formula to replace all of your caulks, sealants and adhesives. It is the only caulking product you need in your toolbox or garage, so there is less cost, less decisions about what to buy and less clutter. With a Lifetime Durability Guarantee, King Kaulk is a hybrid polymer that works fast and holds strong to most substrates. As an all-in-one product designed for a multitude of indoor and outdoor jobs, use King Kaulk around doors and windows, appliances, receptacles, brick and stone work, gutters, pipes and duct work. For interiors, it fastens and holds paneling to studs, glues mitered joints in trim or seams in carpets, affixes soap dishes to walls or replaces loose tiles. It also performs as a sealant for kitchen counters/backsplashes, bathtubs and sinks. With the ultimate in sealant/adhesive performance, King Kaulk seals and bonds virtually any material with the performance of silicone and polyurethane, but none of the VOCs or odors. It can even be applied to wet surfaces, it resists mold, mildew and UV, and it features excellent paintability. Visit www.reddevil.com.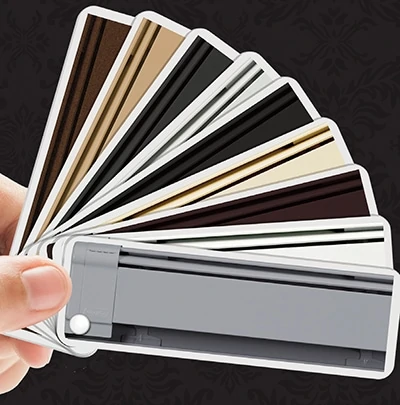 Slant/Fin Decorator Series Baseboard Heaters
Slant/Fin is America's largest manufacturer of baseboard heating equipment, as well as gas and oil boilers. Since 1949, heating contractors, engineers and builders have depended on Slant/Fin for products of the highest quality. The company's Decorator Series baseboard products feature scratch-resistant, appliance-like finishes that are available in assorted colors to enhance any room, plus they're easy to clean and keep beautiful. Choose from Brite White, Shell White, Almond, Mineral Bronze, Rubbed Bronze, Cloud Grey, Flat Black and Mirror Black. Visit www.slantfin.com.