A good ladder can go a long way in helping you get to those difficult to reach spaces in your home. Over the years, ladders have become lighter, safer, and more functional. Furthermore, a quality ladder is designed to stand the test of time, providing stability and practicality for users climbing to the top. Ladders, of course, are not only limited to tasks around the home. Ladders, crafted in wood or other materials, can provide functional pieces of furniture for high standing bookcases, pantries, and other just out of reach places in the home.
Lightest Weight Multi-Position Ladder
The Multi-Position Pro Ladder is the lightest weight multi-position ladder developed by Werner with a 375-pound load rating per side. The new five-position ladder addresses professional users' need for versatility by offering a lightweight product that provides stability and durability for multiple application needs.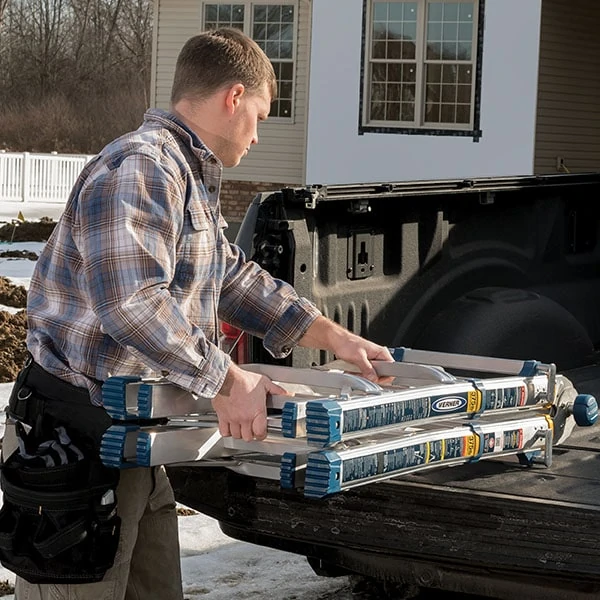 "At Werner, we are committed to solving the challenges our end users face," said Carla Ramalho Product Manager from Werner. "We developed the Multi-Position Pro Ladder to address the number one complaint from our end users – the weight of a multi-position ladder. This new design aids in the reduction of work fatigue, while providing five unique ladders in one."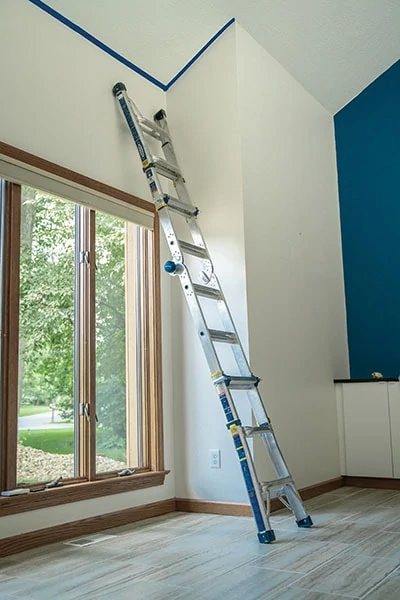 The Multi-Position Pro Ladder was designed with POWERLITE™ rails to decrease the weight of the ladder making it easier to load, unload and configure. End users can operate this unit as a twin stepladder, stairway stepladder, wall ladder or two scaffold bases, no additional hinges required. Be aware, plank and tie-downs are not included. The Multi-Position Pro addresses ladder weight concerns while providing stability and durability to ensure confidence under foot when climbing and descending.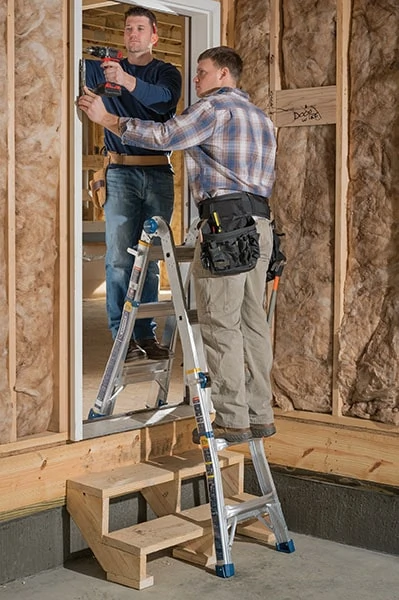 The Multi-Position Pro Ladder was designed for versatility to both the professional worker and the home improvement enthusiast. The pro-grade ladder can be used on jobsites for facilities maintenance, roof inspections, painting stairways, drywall, insulation installation and more. Whereas the home improvement enthusiast can use the lightweight, five-in-one design to clean gutters, trim trees, paint and accomplish a variety of other projects. The Multi-Position Pro Ladder is OSHA and ANSI approved and available in 4 sizes: 14-feet, 18-feet, 22-feet and 26-feet.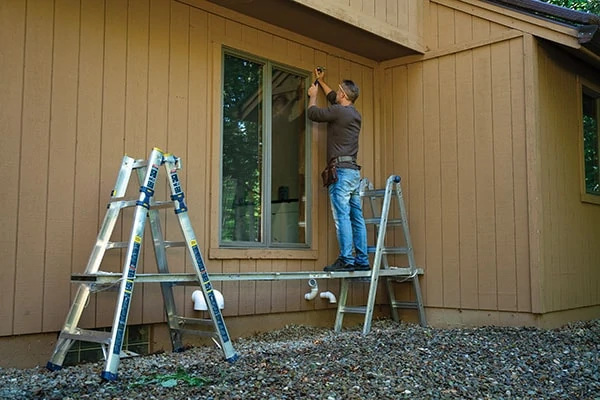 The Multi-Position Pro Ladder is available now. For more information, please visit https://www.wernerco.com/us.
Custom Wood Rolling Ladders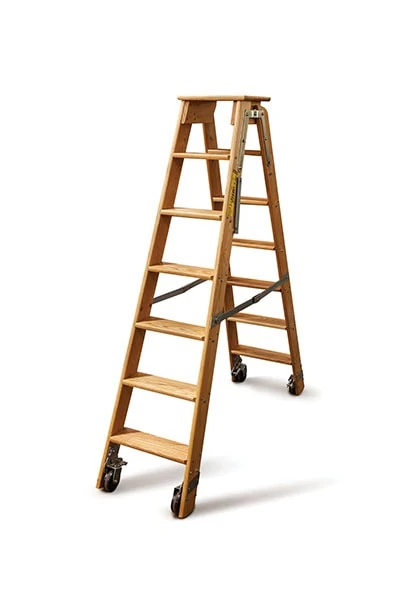 Since 1905, Putnam Rolling Ladder's iconic, #1 Ladder has been beloved by famous faces like Yoko Ono, Diane Von Furstenberg, Stephen Colbert and savvy space savers alike. The brand offers functionality and beauty to upgrade interior spaces appealing to both high-end customers, as well as those looking to make their small space more elegant and efficient.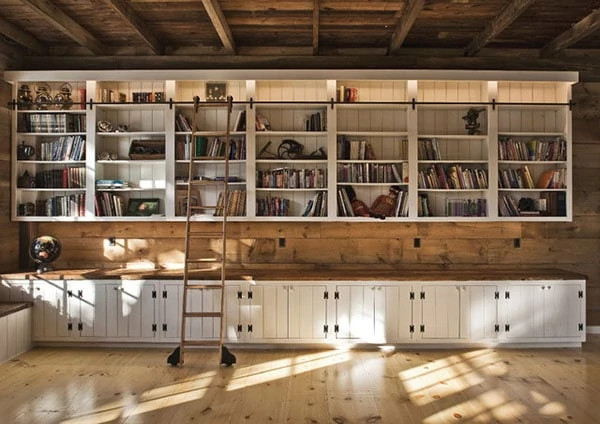 Putnam Rolling Ladder was founded by Samuel Putnam, who ran the company from 1905-1946. Since Mr. Putnam's retirement, the business has been owned and operated by the Monsees family. Warren Monsees, who served as president from 1950 until 2009, worked alongside his son, Gregg, for 39 of his 59 years at the company. Warren's grandson, Peter, is the third generation to act as president. Ladders and hardware assembly is performed at the company's property in Brooklyn, New York.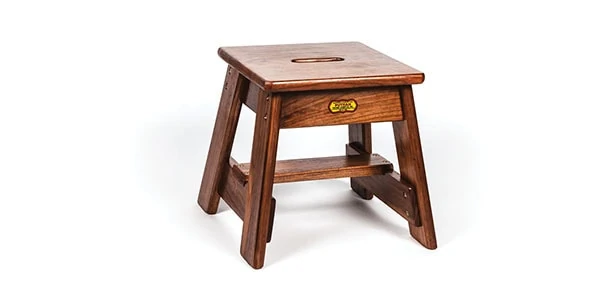 Rolling ladders are a unique way to organize, declutter, or finally utilize that tough-to-reach space in your home. They are the perfect finishing touch for your wine cellar, library, kitchen, pantry or loft. Putnam ladders are custom-made to fit each customer's specific height requirement up to a track height of 14-feet. Every ladder is made with handcrafted quality care and built to last a lifetime.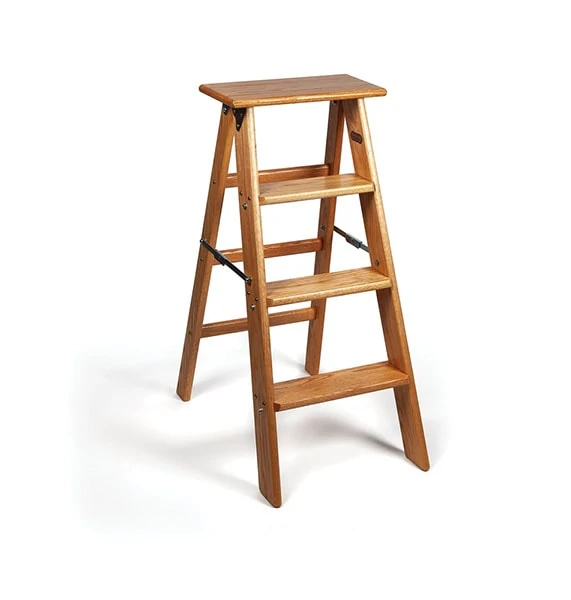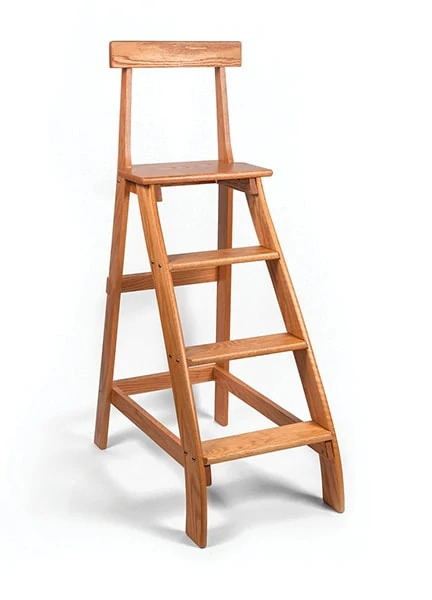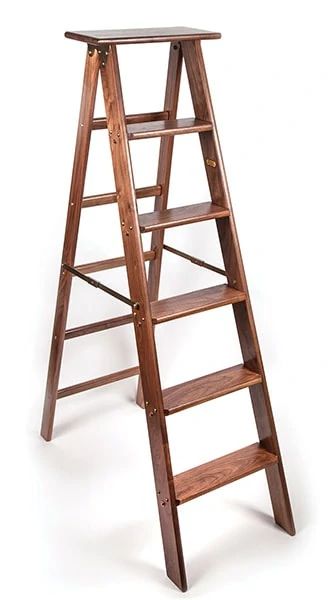 In addition to rolling ladders, Putnam offers a line of step stools, folding ladders and platform ladders. All products are made of top-grade hardwoods such as red oak, maple, cherry, hickory, walnut, mahogany and can be stained or delivered unfinished. Various hardware colors are available in everything from black to satin nickel to antique brass, offering the perfect match for any space. Visit Putnam's  website for more information at www.putnamrollingladder.com.
Protect Your Siding with Best-in-Class Ladder Bumpers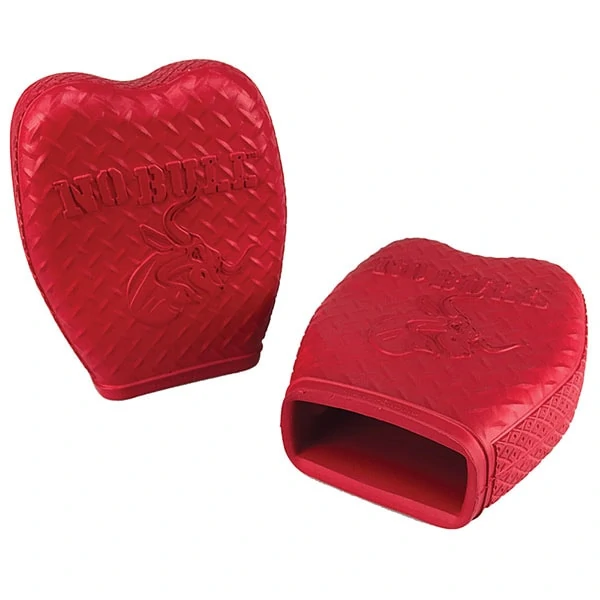 No Bull Ladder Bumpers are some of the highest quality ladder bumpers on the market today. Their unique designs with interior structural support will deliver a lifetime of outstanding service, even for professional tradesmen who use them in the most demanding construction environments. What sets No Bull apart from other ladder bumpers on the market is the end caps, located inside the bumpers. The end caps are made with unbreakable nylon polycarbonate and 30 percent glass fiber. They won't break, even if run over by a truck. No Bull's signature "diamond dot" no-skid pattern resists sliding and skidding while on the ladder and makes No Bull Bumpers one of the safest ladder bumpers on the market today.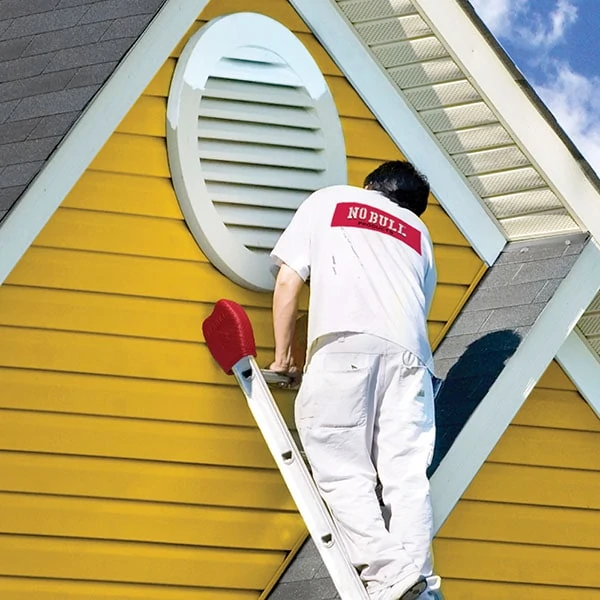 Professional contractors love them for their durability, and even the weekend handymen and DIY home improvers appreciate their superior performance. No Bull bumpers are reasonably priced and come with a multiyear warranty making it a sound investment for the protection of your property and your personal safety.