YesWelder has launched the first-ever 5-in-1 Welder & Cutter to offer MIG, FCAW TIG, MMA, and Plasma Cutting on Kickstarter. Introducing YesWelder's latest product, the FIRSTESS™ MP200.The MP200 provides true multi-process performance, whether you're plasma cutting, welding MIG, Flux-Cored, TIG, or even those tricky 6010 rods for MMA, it will perform like a pro and take your fabrication shop on the road or wherever you go, with its powerful and portable design.
Designed with YesWelder's customer feedback in mind, the MP200 is ideal for home improvement enthusiasts, DIYers, and auto buffs looking for affordable welding equipment that doesn't cut corners.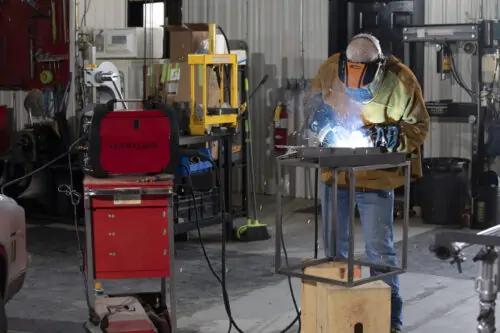 Whether you are a beginner or an expert, The MP200's 5-mode auto setting and manual adjustability, allow you to tackle anything from metal processing to steel structure processing. The MP200 offers an IP-21 protection rating and runs cool with dual-fan heat dissipation, 60% duty cycle, and runs at 110/220v.
For More Info, visit yeswelder.com