Home For the Holidays!
Extreme How-To is excited to bring you the 2023 edition of our annual Holiday Gift Guide for the serious DIY'er and Pro Tradesmen.  No matter if they have been naughty or nice, there is always work to do.  This year's guide features new tools and products that are sure to make your handyman and handywoman very happy this holiday season. You will also find some of our tried and true favorites chosen by our staff over the years.  These tools and products will help those home improvement projects go smoothly, finish on time, and be completed the correct way. Enjoy our guide and Happy Holidays from our family to yours!
DeckWise® Hardwood Wrench Jr.™
Builders and contractors enjoy tools that are specifically designed for a job and when it comes to minimizing job-site time, they turn to the DeckWise® tool line! Deck installers and contractors know our original Hardwood Wrench™ is the beefiest, most stout deck board bending tool on the market! DeckWise® has scaled down the Hardwood Wrench™ to a "junior" size for the DIYer, weekend warrior, and Pro deck builder.
Even the most seasoned deck installer knows how grueling it can be when wrangling bent and warped deck boards into submission. Especially when it's a one-man show or a weekend project! This is where its multidirectional components and multiconfiguration features save the day. A must have in every tool box!
The uncomplicated design of the Hardwood Wrench Jr.™ fashions it as one of the most innovative board straighteners ever created. Its simplicity results in a lightweight, economical deck board tool making it a valiant contender bending unruly hardwoods, thermal woods, pressure treated, and composites. Available at deckwise.com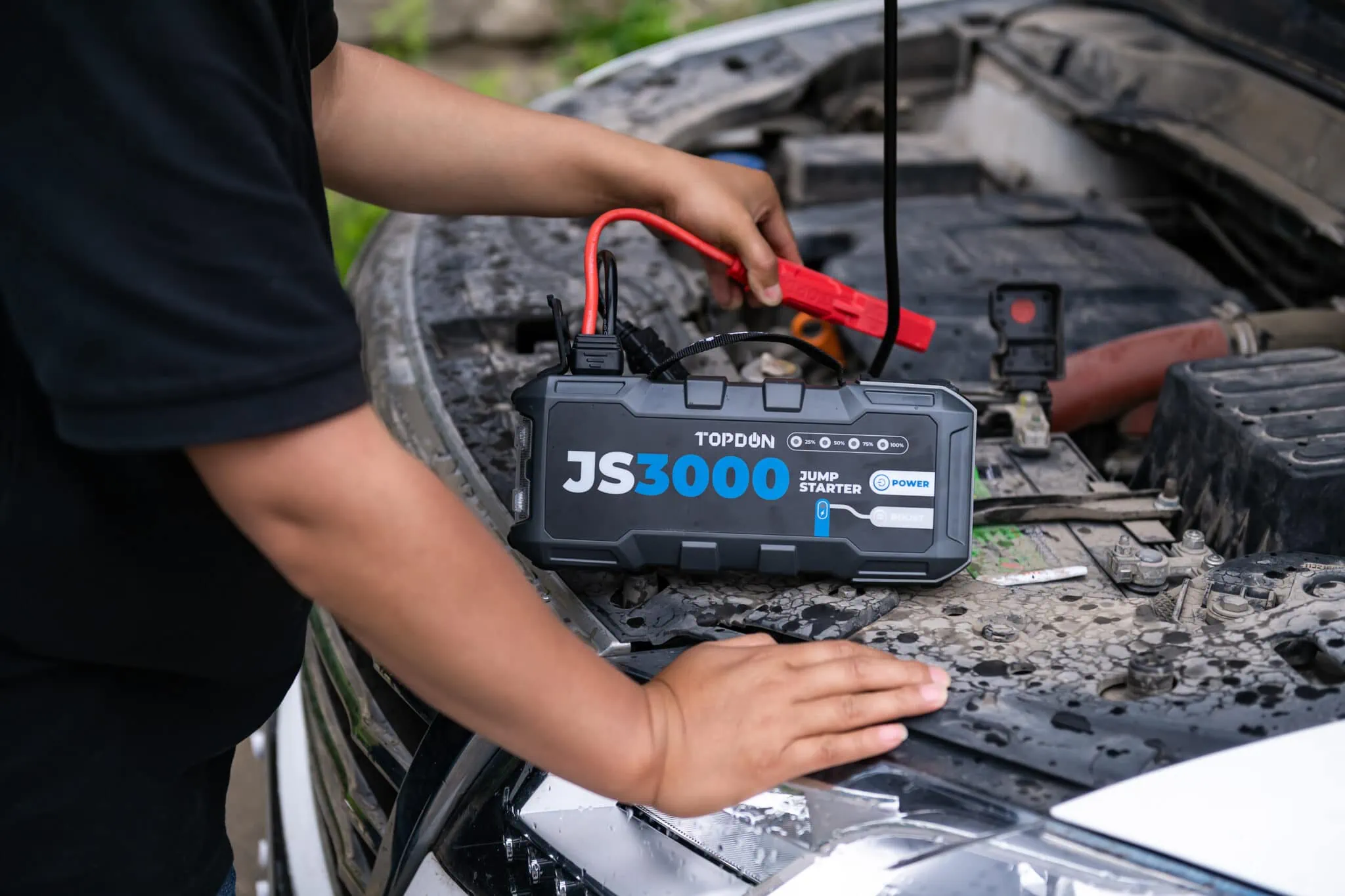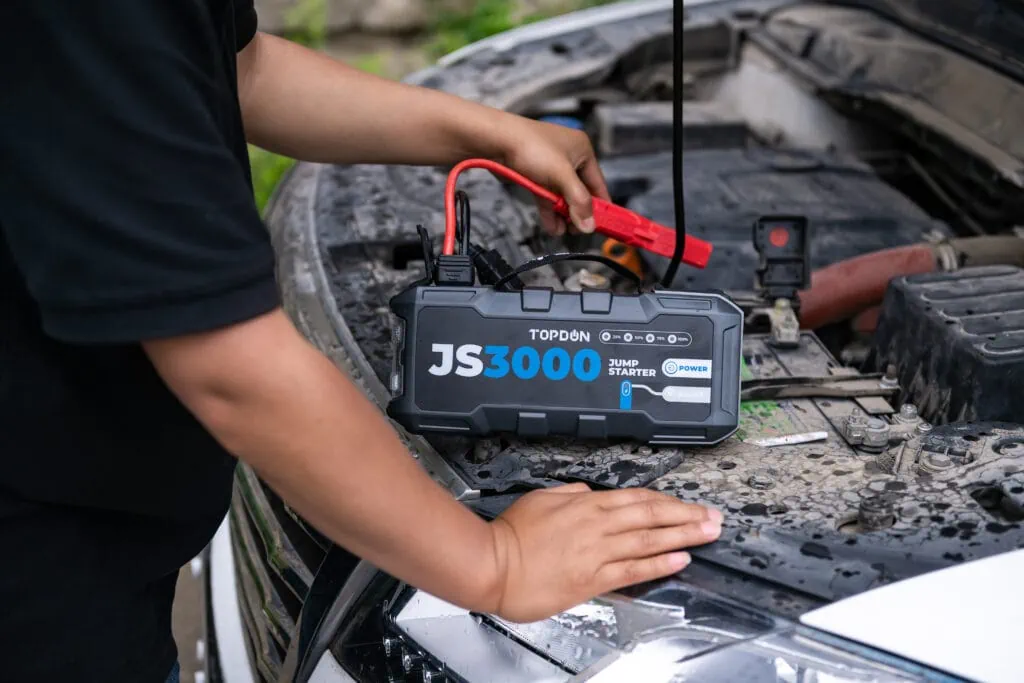 TOPDON JS3000 Jump Starter
A jump starter or "jump box" is an excellent holiday gift and an essential automotive accessory. The EHT staff highly recommends keeping a jump starter in your car, truck, or boat. Also keep one in your garage or shop for your lawn mowers, tractors, and UTVs. The safety and convenience benefits from these units are huge. The JS3000 from TOPDON supports vehicles with 12V batteries on up to 9L gas engines and 7L Diesel engines. This jump starter packs 45 jumps in a single charge and brings a battery back to life instantly. For more info go to TOPDON.com
Available on Amazon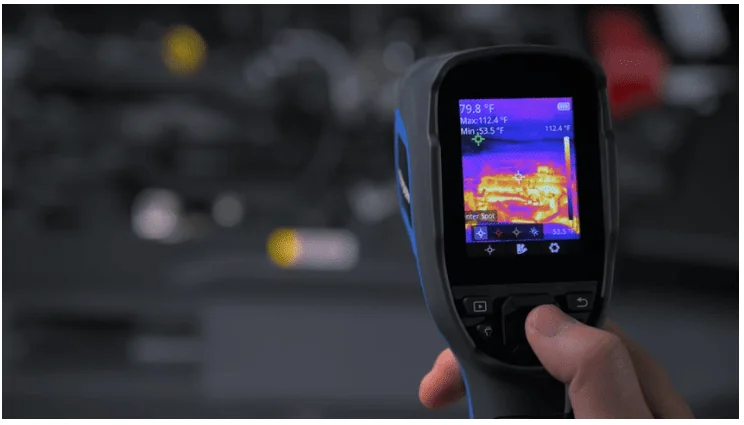 TOPDON TC004 Thermal Camera
This handheld thermal camera measures a wide range of temperatures, from -20°C to 350°C (-4°F to +662°F), and offers a 12-hour runtime. The high-res infrared camera produces sharp and clear images. This tool is ready for analysis with the standalone and the PC modes, enabling users to project and upload images from the TC to their PC. Take a look at these features:
High resolution of 256×192, as well as with a high thermal sensitivity of 0.05℃
Three different measurements to detect a center, hot and cold spots
A wide 56° FOV to easily capture more objects in view
A wide temperature measurement range of -20℃ – +350℃ (-4°F to +662°F)
Available on Amazon
For more info, go to TOPDON.com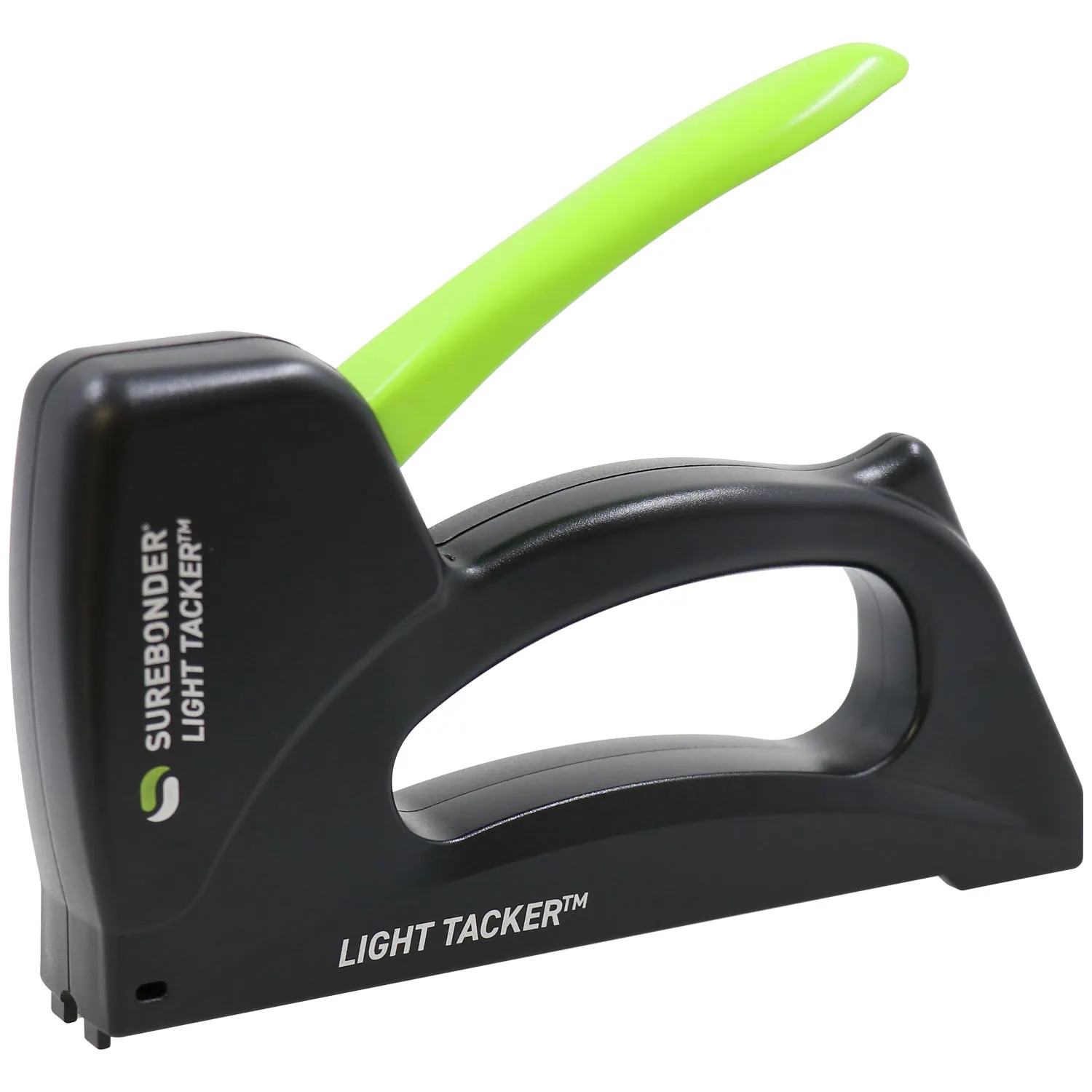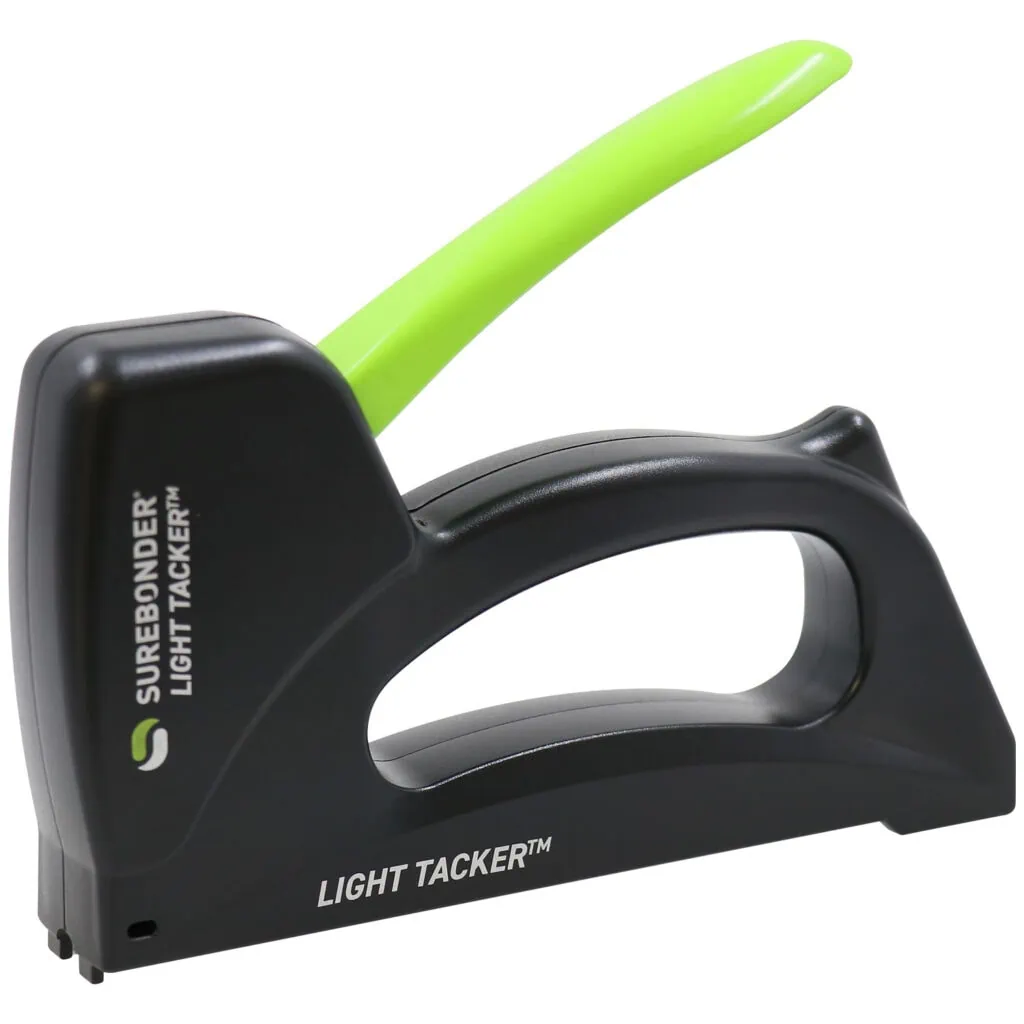 Surebonder 5540L Holiday Light Tacker Staple Gun
An inexpensive holiday cable tacker staple gun. Hangs holiday lights and garlands quickly and easily. A unique plastic insulator design protects holiday light wire from the staple when lights are blowing in the wind. Simple to use and requires little force to set staples. Easy drop-in staple loading. May also be used for home wiring for tv, computer, telephone, intercom, alarm/security, doorbell, thermostat, and speaker wire. For best results, use Surebonder #15030CL plastic insulated staples.
Holiday Light Tacker Staple Gun with 60 Staples & 30 insulators included • Uses Surebonder 15030C, #14, or #15 Staples • Hangs up to 100 feet of holiday lights • Jam resistant • Unique staple design won't damage wires
Available at Lowe's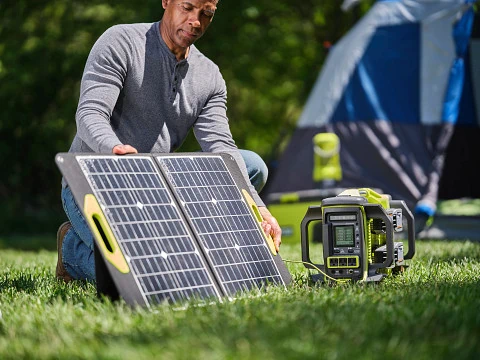 RYOBI™ 60 Watt Foldable Solar Panel
RYOBI introduces the all-new 60 Watt Foldable Solar Panel to its line of solar charging solutions. RYOBI Solar Panels provide portable power anywhere under the sun. Solar charging capability and portable design make them ideal for charging mobile devices including phones, tablets, power banks, speakers, RYOBI USB Lithium batteries, and even 18V ONE+ batteries utilizing select RYOBI power sources.
USB-C & USB-A Compatibility for Versatile Charging- Utilizing the power of the sun, this 60W Solar Panel can power any small electronic device via its USB-A or USB-C ports. The 45 watt USB-C port can recharge a smartphone in as little as 75 minutes, keeping users on the go and fully charged wherever life takes them.
Compact, Portable Design- The compact, foldable design makes storage and transportation easy, making it the ideal charging companion to have when camping, on a jobsite, or anywhere where portable power is required, and sunlight is available. Easily set up anywhere with the integrated adjustable kickstand or simply strap to a tent or other vertical surface with the (4) secure grommets. At just 6 lbs, it is a great portable companion for on-the-go power. Available exclusively at The Home Depot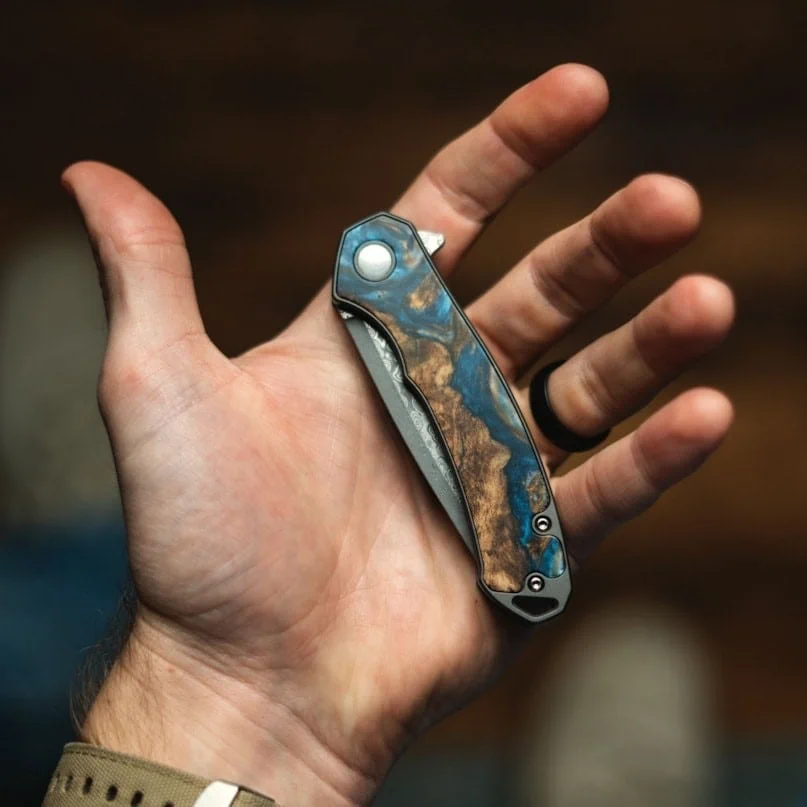 Wood+Resin Pocket Knives by Carved
These knives are the perfect blend of coolness and functionality, designed to accompany you on your everyday tasks at home or in the field. What makes these knives exceptional is the exquisite wood burl and resin inlay. The stunning wood grains and swirls of color make each knife a unique work of art. Crafted with care in Indiana, these folding pocket knives boasts a tough yet beautiful construction:
Titanium handle with a reliable frame lock
Razor-sharp Damascus stainless steel blade
Strong, lightweight, and water-resistant
Each one is packaged in a beautiful box, perfect for gifting.
Available at carved.com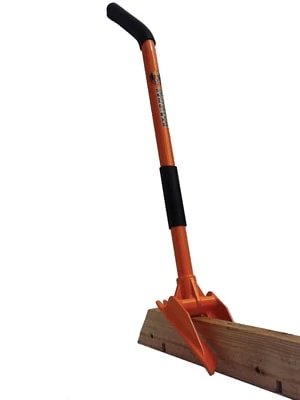 The Gutster Demolition Bar
Give your favorite home enthusiast the power of destruction. The Gutster demolition bar has been redesigned with an improved round steel handle and a solid cast head with extended neck, providing greater lifting and breaking power. More than a wrecking bar, the Gutster Demo-Bar is a complete demolition solution. The innovative Gutster design starts at the uniquely designed prying head. Split forks provide greater stability for heavier loads. The spacing straddles joints and studs for maximum leverage. Sharp points pierce the toughest materials effortlessly. Angled lift plates help ease the bar under materials to allow for faster prying. Conveniently built into the back of the head is a multi-nail puller. The angled bar is engineered to provide the most prying power with the least amount of stress and strain. Choose from three sizes with 40-, 48-, and 60-in. handles. Visit www.thegutster.com.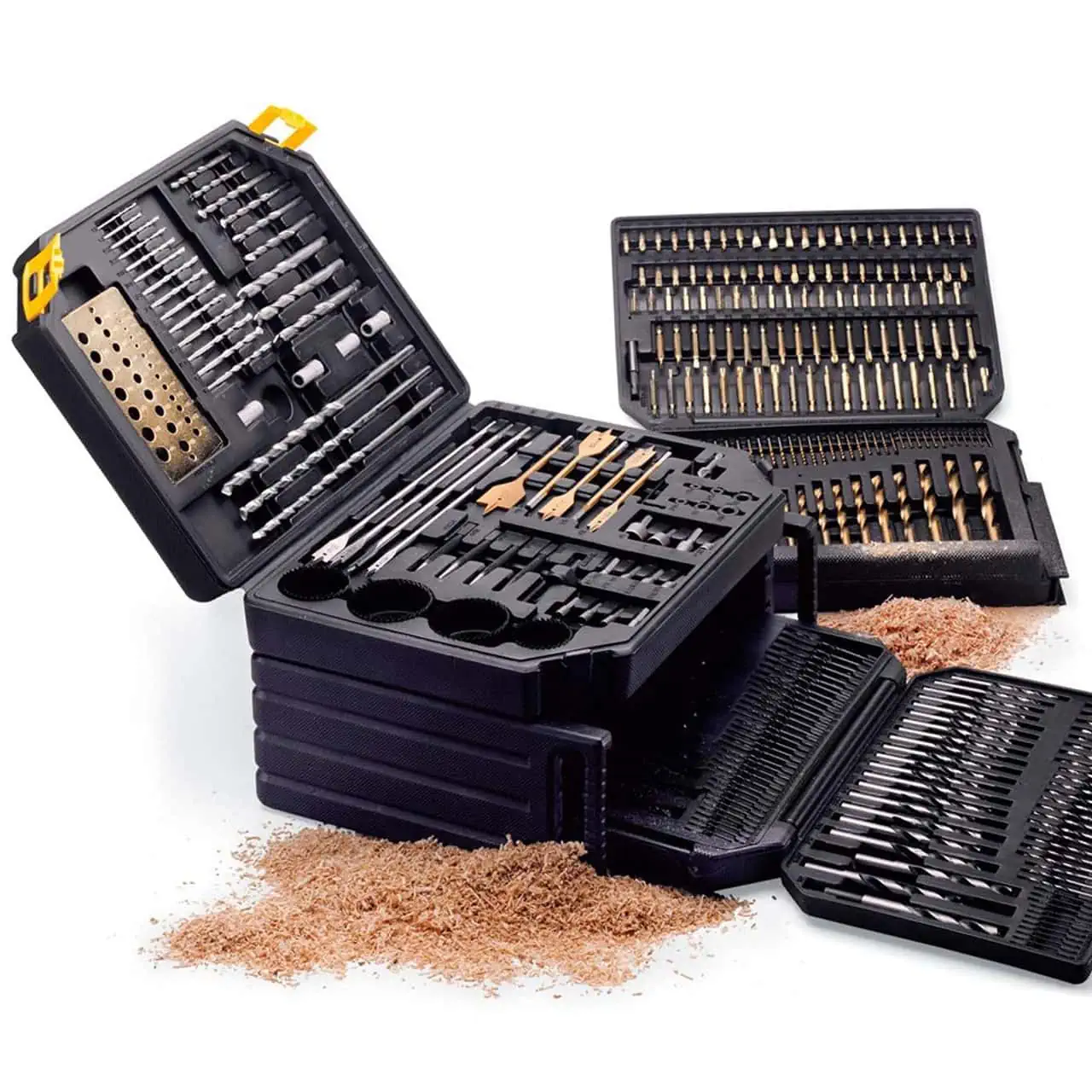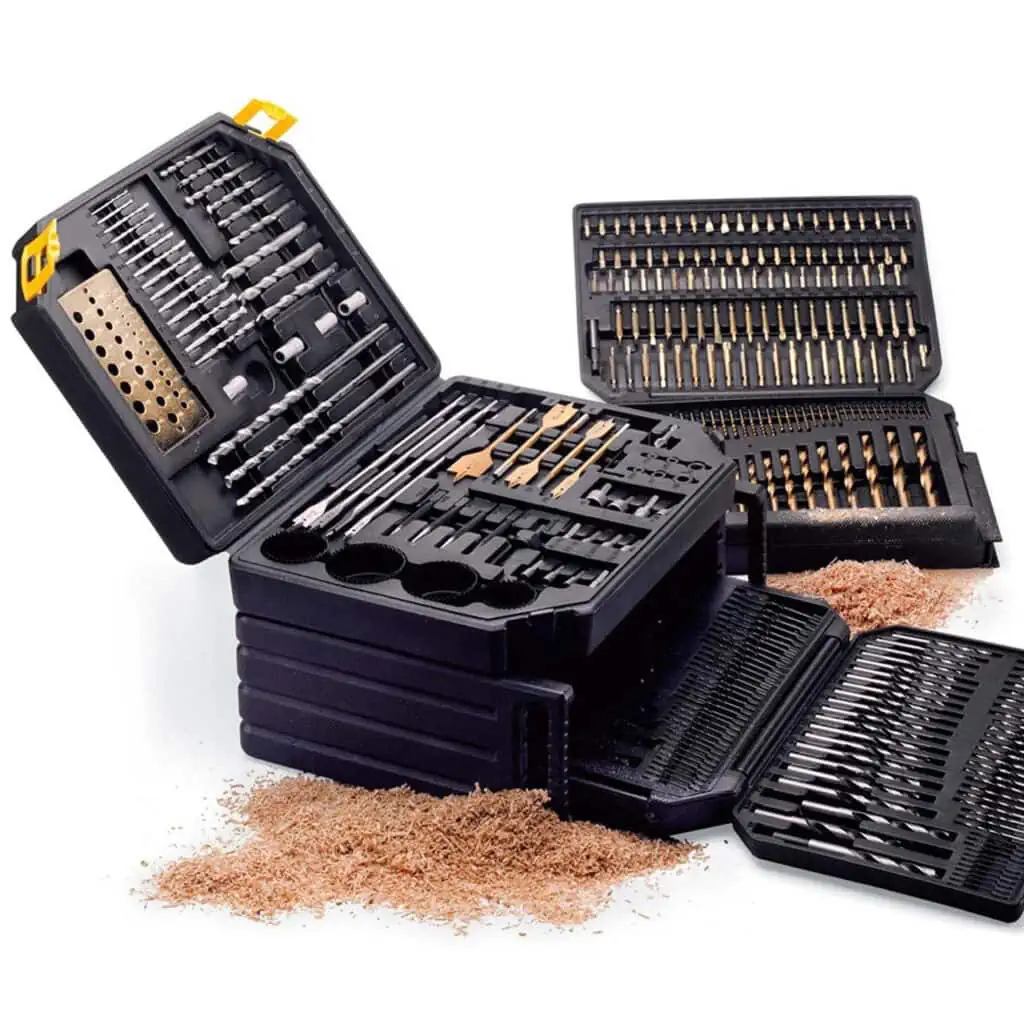 Garrett Wade 333 Piece Drill and Driver Set
Here in one drill set box, with two drawers and six trays, are no less than 200 drill bits (long and short masonry, long and short spade, TiN twist, black oxide twist, and brad point bits), plus 100 hex shank drivers of every description, a drill sizer, multiple nail sets, drill stop collars, a countersink, and a dozen fractional socket drivers. Workmen absolutely love this 333-piece drill bit set and praise its completeness and security.
Every piece in the 333-piece drill bit set is built to last and has close tolerances so that when you use it you'll experience fine tooling and not something clunky.
We think this outstanding drill and driver set makes an excellent addition to almost any type of environment: professional workshops and trucks, garages, home workshops, and remote cabins where you're usually on your own for home improvement and fix-it jobs. Available at garrettwade.com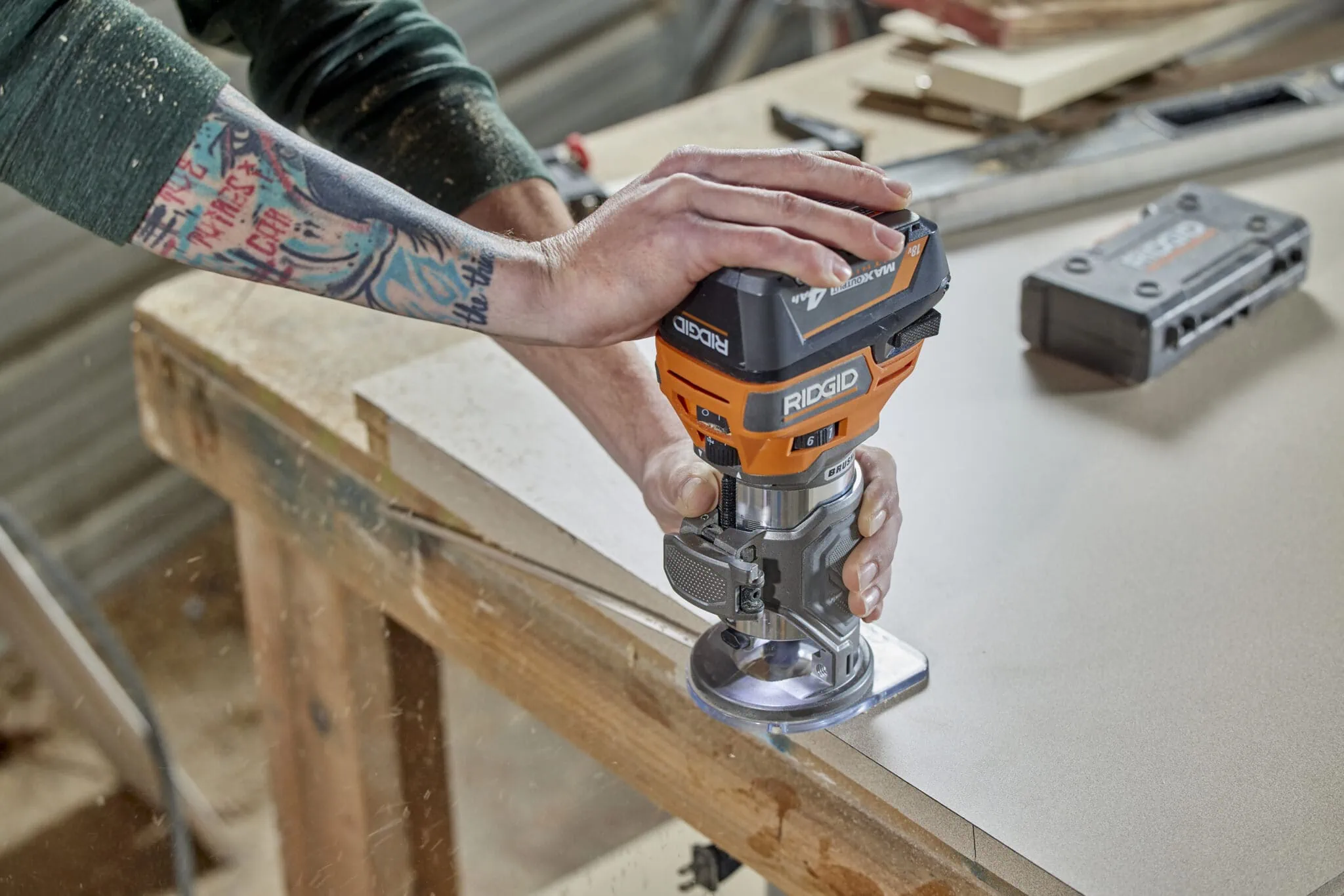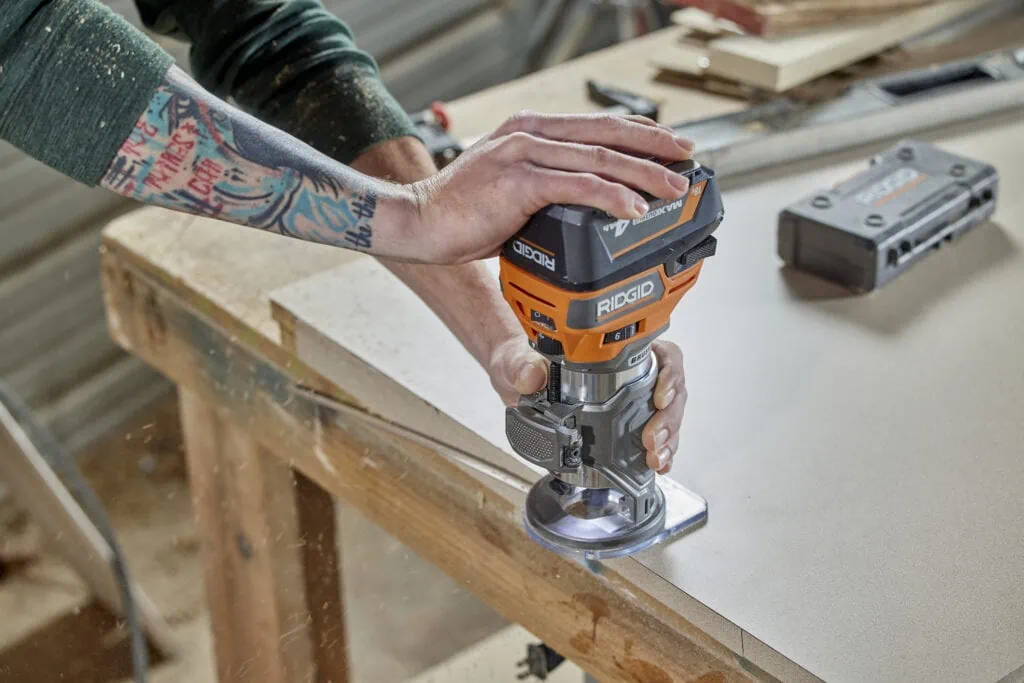 RIDGID 18V Brushless Compact Router
The RIDGID 18V Brushless Compact Router boasts 50% increased power over the previous model, delivering superior power when compared to corded units. With over 40% reduction in vibration, the premium die cast body and rubber over mold allow for maximum control and increased durability.  When utilizing a roundover bit, this unit cuts up to 250 ft. per charge* allowing users to get their task completed without the need to change batteries. A micro-adjustment dial provides users with quick and precise depth adjustment, while the variable speed dial optimizes user control, allowing the torque to be adjusted to match a desired cut. The onboard vacuum dust port is compatible with 1-1/4 in. & 1-7/8 in. hoses, allowing users to keep their workspace clean and minimize cleanup time. Additional convenience features include an improved on/off rocker switch, and a single action base removal plus a spindle lock, making macro-adjustments quicker and accessory changes easier.
As always, the RIDGID 18V Brushless Compact Router is 100% compatible with all RIDGID 18V batteries. Best of all, this tool is backed by the industry's best Lifetime Service Agreement, simply register within 90 days of purchase for FREE Parts, FREE Service, FOR LIFE. The RIDGID Brushless Compact Router includes the R860444 Router, Collet Wrench, Dust Chute, Edge Guide and Fixed D-Shaped Base. Battery and charger sold separately. Available exclusively in Home Depot stores and on HomeDepot.com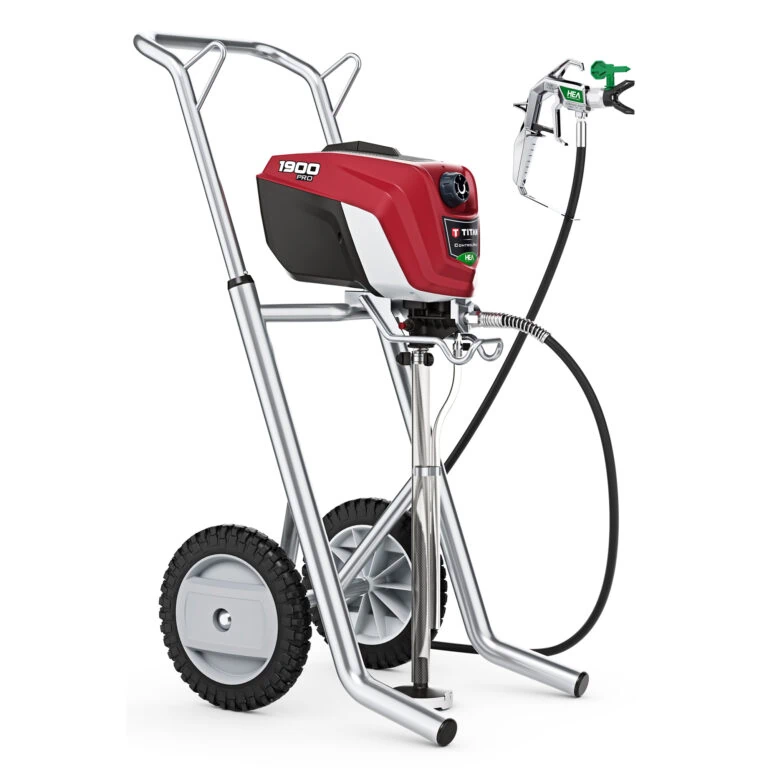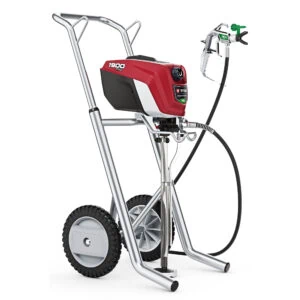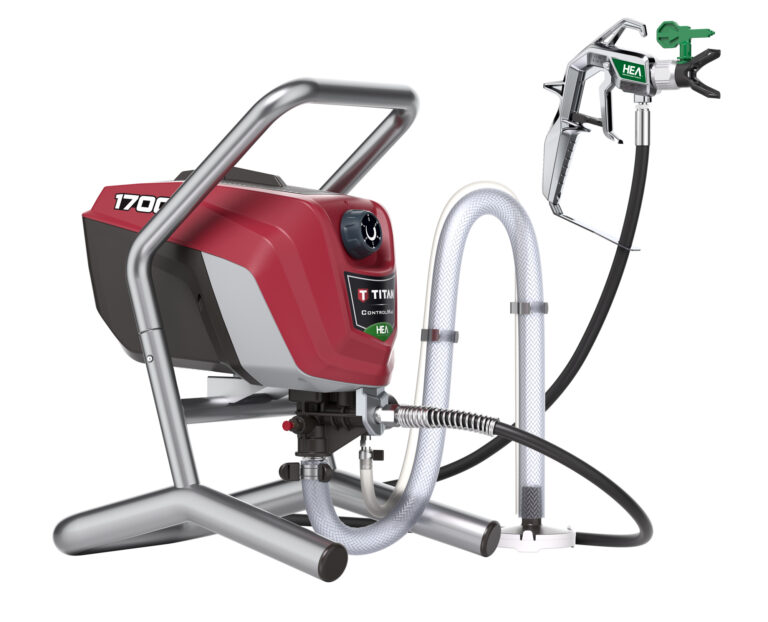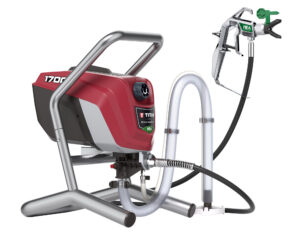 Titan ControlMax Sprayers
Titan ControlMax sprayers are bringing innovation with High Efficiency Airless (HEA) technology and the new ControlMax App, making them perfect for your large painting and staining projects. The ControlMax 1700 and 1900 Pro are now available online and in-store* at Lowe's Home Improvement stores. These units offer:
Decreased Overspray
Up to 55% less overspray with High Efficiency Airless (HEA) technology
Decreases clean-up, increases sprayable applications and wastes less paint
Maximum Control
Softer spray pattern is more forgiving and puts the paint where it belongs, providing a more consistent finish
Take intimidation out of airless spraying making it easier to spray like a pro
Spray unthinned coatings with ease
Includes free ControlMax app
Easily organize your projects, select the right spray tip and find other helpful information in the palm of your hand
Available at Lowe's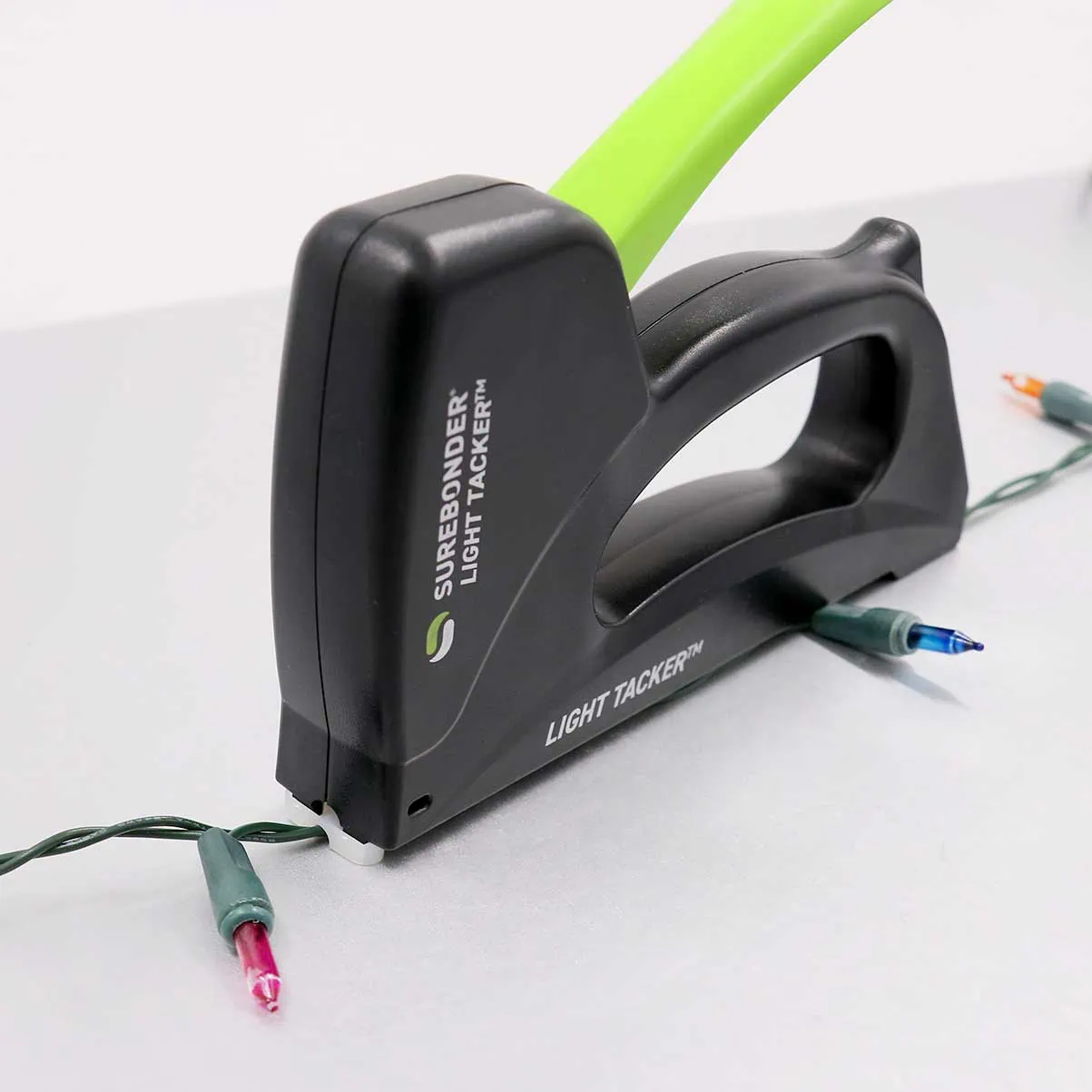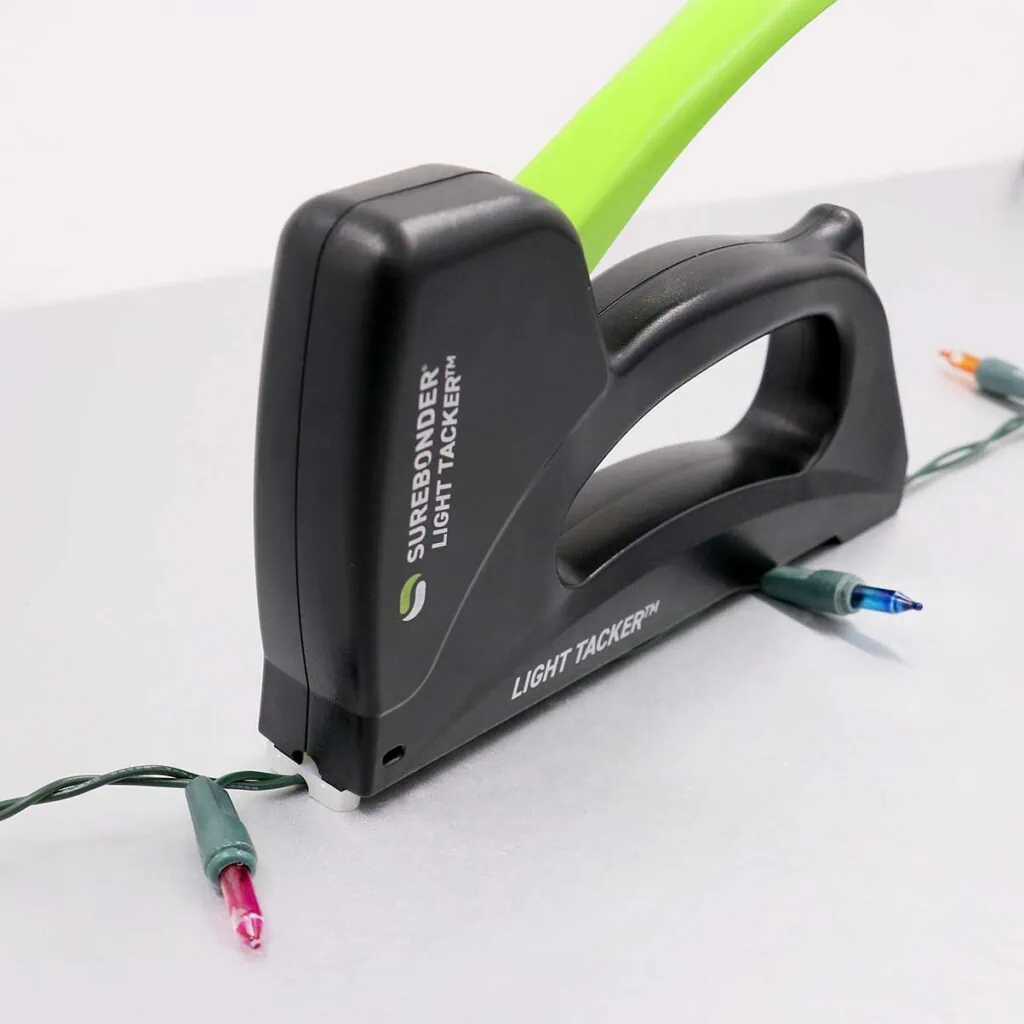 Surebonder  15030CL Light Tacker Staple Gun
Surebonder Light Tacker Staples and Plastic Insulators fit the Surebonder Light Tacker #5540HOL. These are ideal for hanging holiday lights and garland outdoors/indoors. It's unique staple design will not damage wire or lights. Plastic insulators keeps wires from rubbing against the staples. Can also be used to tack down computer wires and cables. Pack includes 60 staples and 30 insulators. Each pack hangs approximately 100 feet of holiday lights/garland. For use in Light Tacker #5540HOL, will also work in Surebonder Cable/Wire Tackers #5540 and #5545.
Holiday Light Staples • Includes: 60 Staples, 30 Insulators • Hangs up to 100 feet of lights/garland • Use with 5540 and 5540HOL • 30 Per Box
Available at Lowe's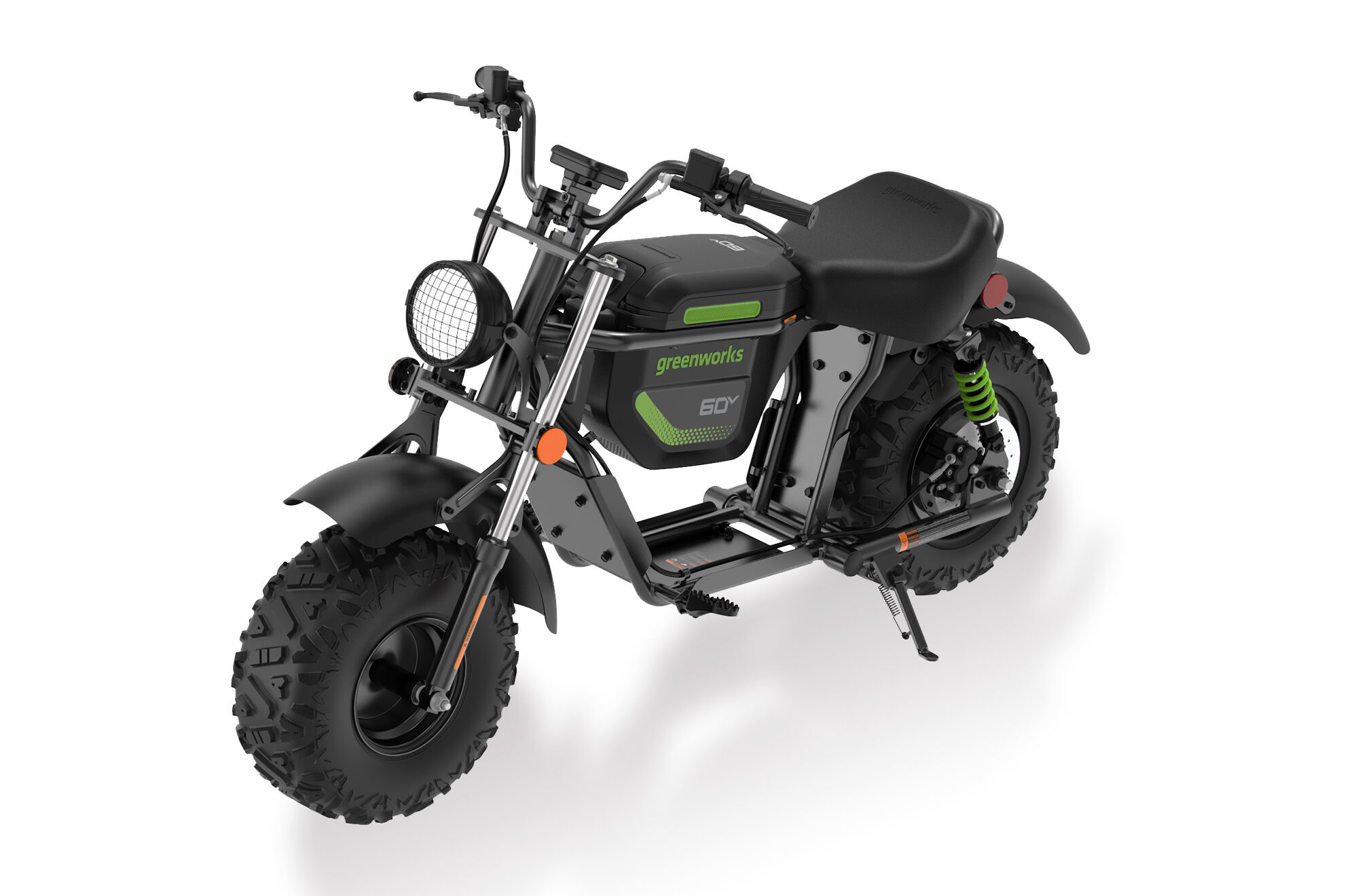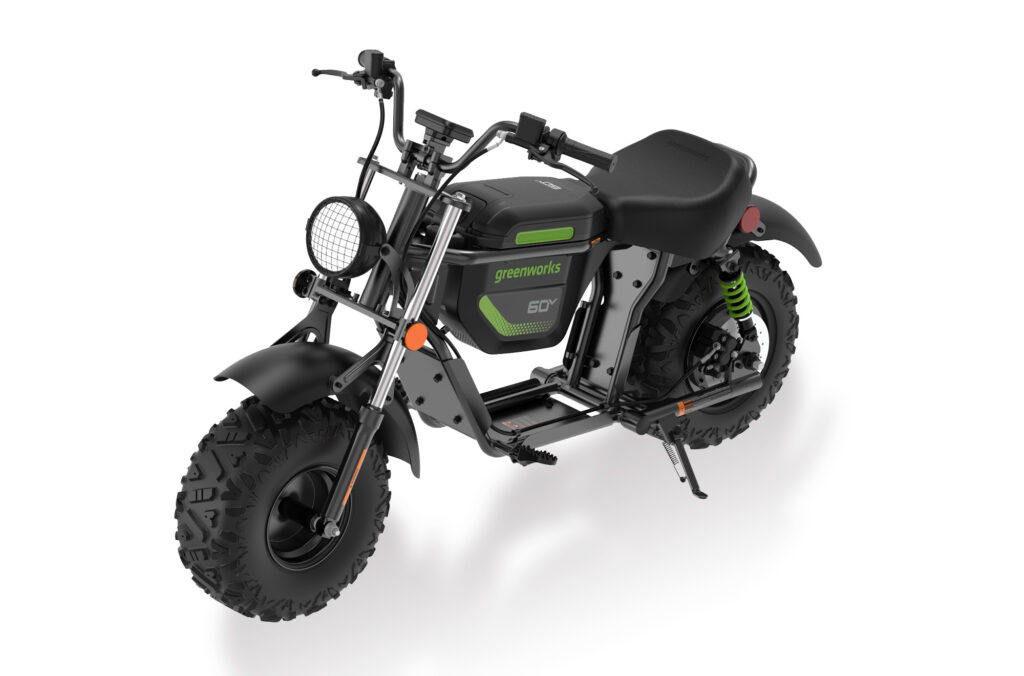 Greenworks 60-Volt 19" Electric Stealth Series Minibike
This mini bike from Greenworks is one of our favorite gift recommendations for this year. The Greenworks 60-Volt 19" Electric Stealth Series Minibike (model MB60L80) offers more power and 40% more speed than a comparable gas minibike without the hassle of gas, noise, heat, fumes, pulling, and maintenance. With a simple push-button start, it's the perfect vehicle for adventures on gravel, muddy roads, grasslands, farmland, and more. The advanced brushless rear hub motor delivers a maximum speed of up to 25 MPH in sport mode and 20 mph in eco mode. With two 60V 8.0Ah batteries, this Minibike delivers a maximum runtime range of up to 20 miles, and the dual port charger recharges batteries in 90 minutes or less. The comfortable Minibike has front and rear dual shock suspension with 19" fat tires and dual hydraulic disc brakes for optimal control. A heavy-duty steel frame with IPX4 weather-resistant construction provides increased durability. Enjoy listening to music on the go with dual-integrated Bluetooth speakers. Lighting for on-road and off-road adventures consists of a high-intensity white headlight with three modes, a red LED rear light, and side reflectors. The Greenworks Minibike can handle a rider of up to 220 pounds. An 80-volt minibike will be available in early 2024. Available at select Tractor Supply stores and on greenworkstools.com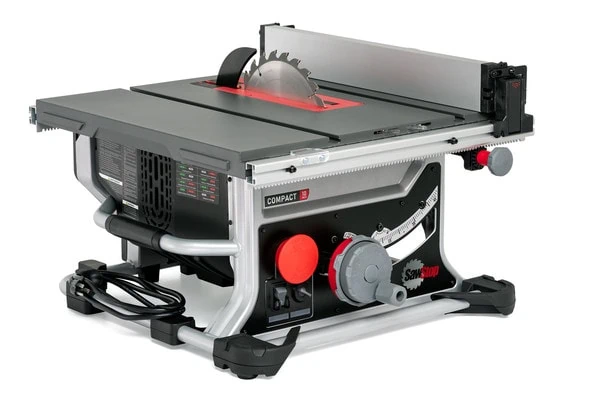 SawStop 10″ Compact Table Saw
The new SawStop 10″ Compact Table Saw (CTS) is a robust benchtop saw built for the rigors of the jobsite while offering the precision and safety that SawStop is known for.
The foundation of the Compact Table Saw is SawStop's contact detection technology.  Just like other SawStop saws, the Compact Table Saw detects when skin comes in contact with the blade and stops and drops the blade in less than five milliseconds.  Injuries are dramatically minimized, and the saw reset is quick and easy – so operators can get back to work in minutes after a brake activation.
Beyond offering SawStop's legendary safety system, the Compact Table Saw is packed with features that stand out against the competition including:
10″ Blade for maximum cut capacity
Rack & Pinion Fence that is easy to adjust and reliably square with a built-in high and low face to support all kinds of cuts
Quick-Tilt Bevel allows for easy blade angle adjustments with one hand while the Micro Adjust feature provides the ability to quickly dial in a precise cutting angle. A SawStop Exclusive.
Highly portable with an Easy-Carry Handle and an Optional Stand available for purchase.
On-Saw Storage Compartment secures your accessories and tools for easy access and quick retrieval. A SawStop Exclusive.
For more information, visit www.SawStop.com/CTS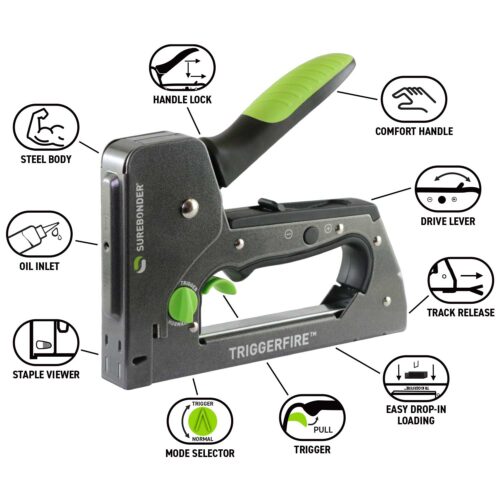 Surebonder TriggerFire Staple Gun
The Surebonder TriggerFire staple gun was redesigned to ensure easy, precise stapling with one hand. In Trigger mode, simply squeeze the handle to pre-set the staple gun, position the tool on the work surface and then squeeze the Trigger to set the staple. In normal mode, the TriggerFire functions as a traditional staple gun. This staple gun is also equipped with an Adjustable Staple Depth mode that adjusts the force exerted to set a staple.  This feature comes in handy when using various staple lengths into soft or hard woods.  The TriggerFire uses Surebonder #4 or Arrow T50 type staples and features an easy Drop-In-Staple loading design.  The heavy-duty construction and easy-to-use design makes even the toughest projects a breeze. Available at Lowe's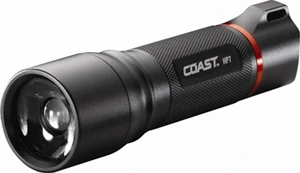 Coast HP7 Flashlight
A longtime EHT staff favorite, the HP7 flashlight features the latest in LED technology. Coast's Pure Beam optics produce a pure, bright consistency across the entire beam, whether you want the tightest spot or widest flood of light. The unique spot-beam optics provide a clear, bright center, while also showing a wide angle "halo" so you can see what's going on around your primary target. The HP7 flashlight is housed in a rugged 5.5-in. aluminum casing. It projects 207 lumens of brilliant light delivering a runtime of 3.5 hours. It has a beam distance of 613 ft. and offers high and low beam modes. Available at  coastportland.com.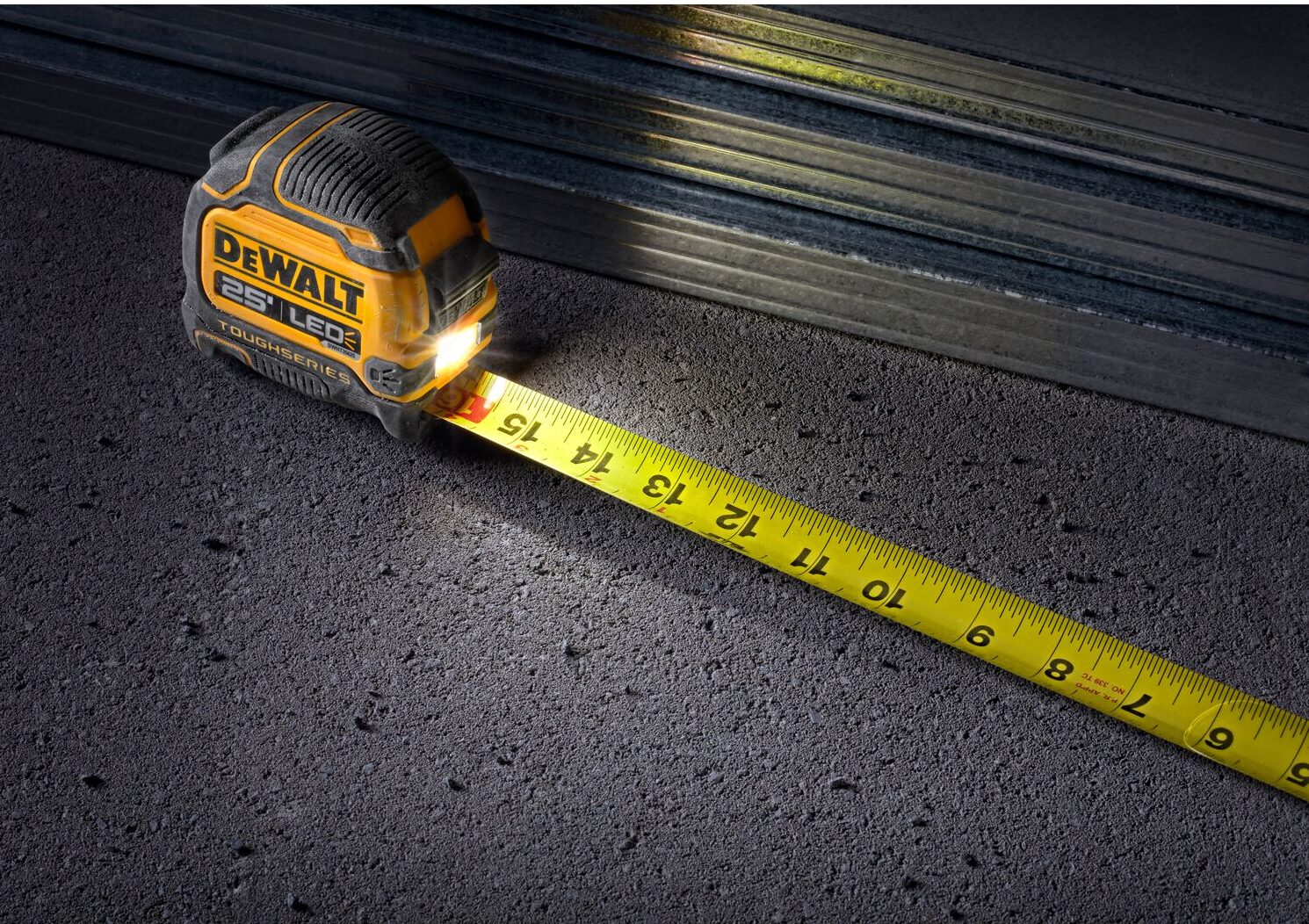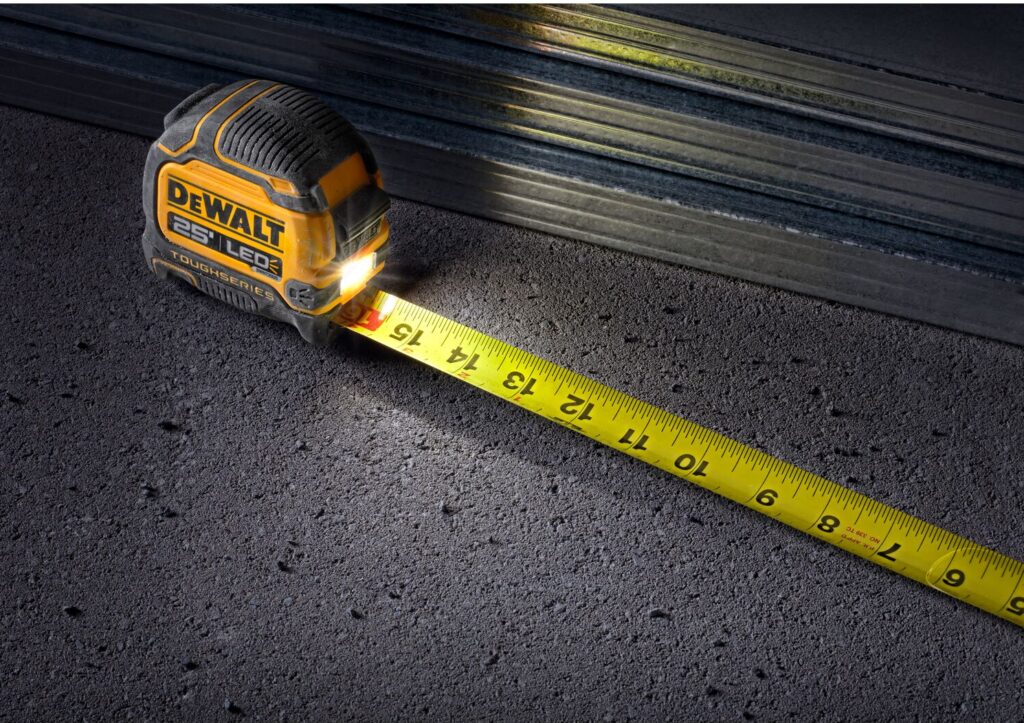 DEWALT TOUGHSERIES™ Lighted Tape Measure
The new DEWALT TOUGHSERIES™ Lighted Tape Measure (DWHT35625S), is the brand's first electronically integrated tape measure. Available in a 25-Ft length, this innovative tape is equipped with an LED light to offer users better visibility while measuring in low-light applications.
This tape is engineered for extreme jobsite durability and performance with premium features for the professional user, including:
Integrated LED Light for Improved Visibility in Low-Light Conditions
A durable housing that withstands a 100-ft. drop*
17-ft. of max reach** for the most demanding measurements
Three hours of run time on a full charge†; rechargeable with a USB cable
60 second auto-shutoff to conserve battery life
A durable blade with 6-in. of rip-shield coating at the hook to extend blade life
Double-sided print for easy overhead measurements
The tape is available now where DEWALT products are sold and at dewalt.com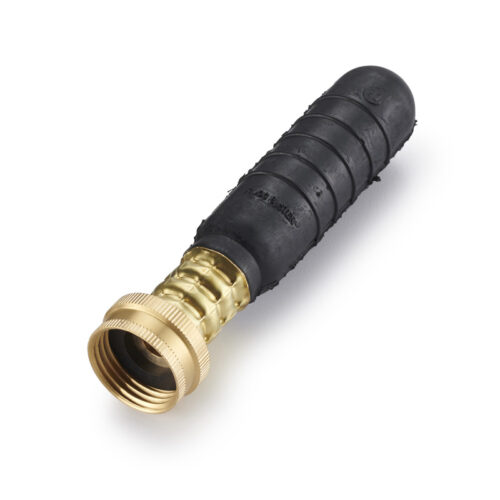 Cherne® Clog-Buster® Drain Flusher
The Cherne® Clog-Buster® Drain Flusher unclogs drain pipes in seconds, and can attach to a standard ¾ in. garden hose fitting. Users can remove the aerator from the spigot of the faucet and attach the faucet adapter. When connected to a water source, the Cherne® Clog-Buster® Drain Flusher will pressurize the seal and deliver a blast of water to free a clog. This will help keep drain lines clean and clear of debris so water can flow freely. While using this product, insert the clog buster as far as possible into the drain and slowly turn on the cold water. This should almost immediately lead to the clog dislodging. The drain flusher also eliminates the need for using chemicals. The Cherne® Clog-Buster® Drain Flusher is available in three variations of sizes, ranging from 1-2 in. to 4-6 in. To learn more about the Cherne® Clog-Buster® Drain Flusher, visit Cherneind.com. 

WiseBond Epoxy Systems
WiseBond™ Epoxy is the perfect gift for the creative DIYer, hobbyist, woodworker, and professional furniture maker. As resin art and epoxy river tables continue to climb in popularity, WiseBond™ stands out as an industry leader with high clarity, non-yellowing UV stability, and a variety of available products for every need.
WiseBond™ offers three epoxy formulas: Bar & Table Top kits for flood coats, Deep Pour™ epoxy kits for 2" single river table pouring, and Quick Set live edge epoxy for a fast cure to coat and crack filling projects. Other offerings are epoxy colorants ranging from mica powders, to transparent alcohol inks, to opaque pigments, to amazing color shifting powders.
WiseBond™ offers easy online ordering on their website with quick UPS shipping, Dealer set up and pricing, bulk ordering for heavy epoxy users, and multi-gallon kit bundles. Available at  WiseBond.com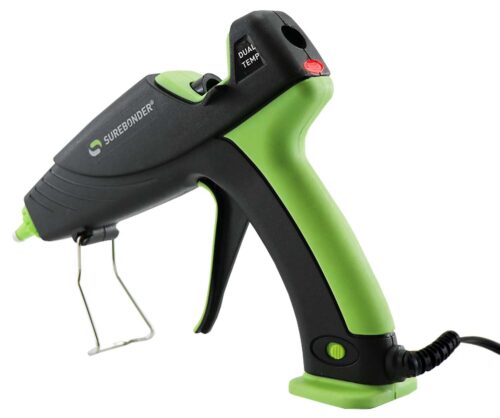 Surebonder DT-360F Glue Gun
One of Surebonder's most popular products, this convenient and highly effective electric tool provides enough power for even sizable projects. The extra safety features assure a seamless, worry-free crafting experience, and the ergonomic design lets you complete even long-term, repetitive, and/or detailed projects in comfort. Forgetting to turn off your glue gun is a thing of the past with Surebonder's patented Auto Shut Off technology that will automatically turn off the glue gun after 30 minutes of non-use. The mid-range price assures high quality while turning this convenient and precise dispenser into a must-have for any do-it-yourselfer's tool kit. For optimal use, pair with Surebonder's full-sized multi-temp glue sticks.
Available at Lowe's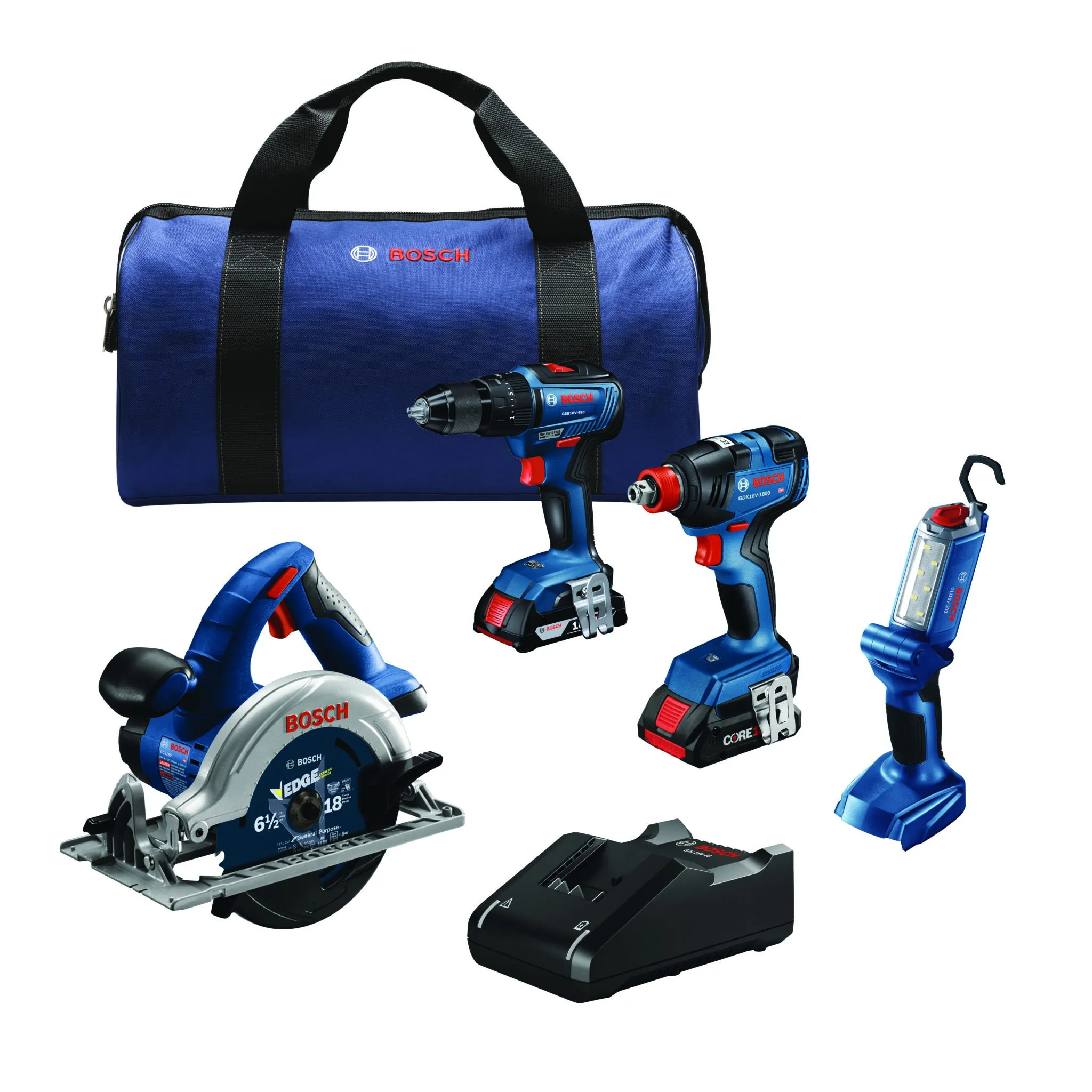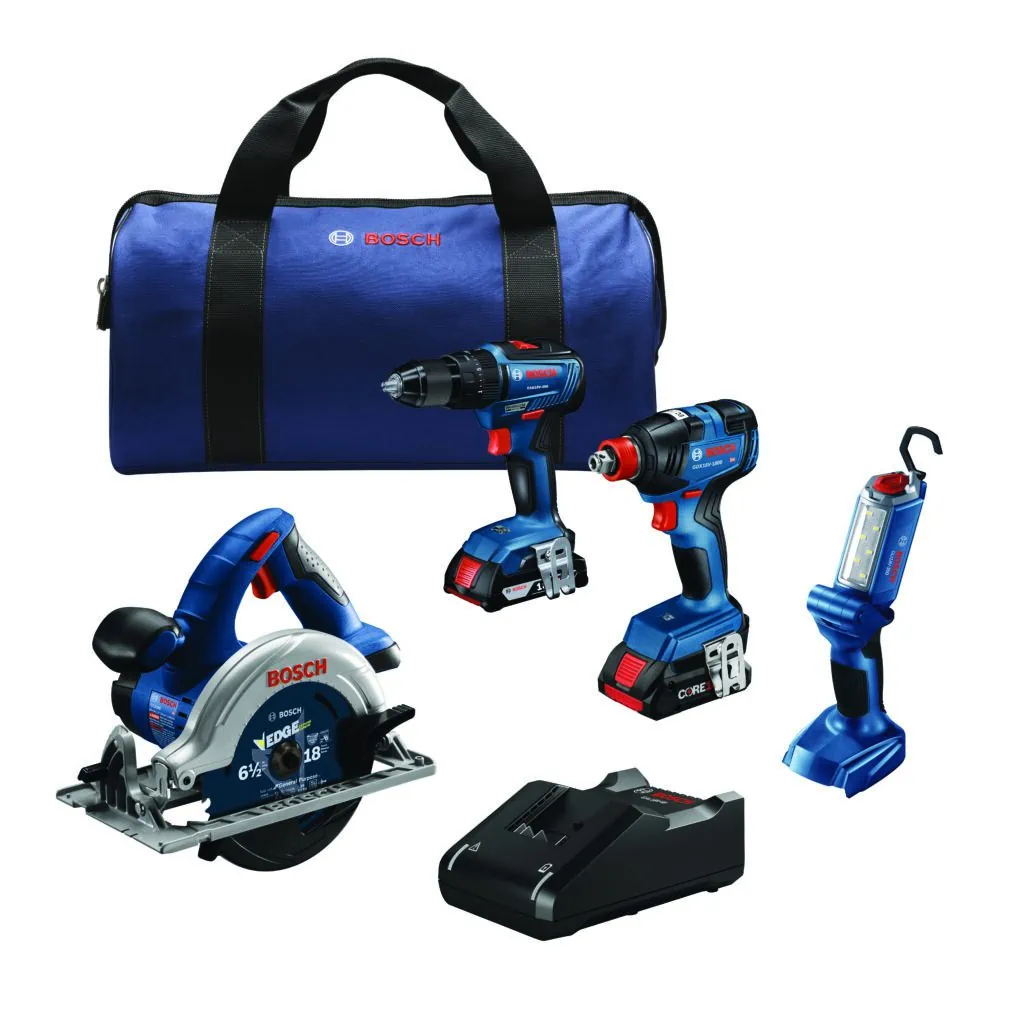 Bosch 18V Four-Tool Combo Kit
Four-in-one kit is a complete starter package for the Bosch 18V platform
The Bosch GXL18V-497B23 Four-Tool Kit is a four-in-one way to unleash cordless performance. This kit provides driving, drilling and cutting – all on Bosch's 18V tool platform. Included is the GDX18V-1800 two-in-one cordless impact driver/wrench for use with bits and sockets. It does two jobs with one tool and goes from impact wrench to impact driver fast. The GSB18V-490 1/2 In. Hammer Drill/Driver delivers 490 In.-Lbs. of torque and a no-load bpm of 0-22,000, to tackle demanding materials and applications anywhere on a worksite. This powerful tool features 20+1 clutch settings, for reduced overtightening. The Bosch CCS180B 18V 6-1/2 In. Circular Saw easily cuts through 2x ("two by") material across entire bevel range of 50 degrees. Its ergonomic main handle that is angled for ease in pushing the saw forward. The GLI18V-300 is a bright light with 300 minutes of runtime per amp hour. The kit comes with a CORE18V® 4 Ah Advanced Power Battery, an 18V 2 Ah Standard Power battery and an 18V charger.
For more info boschtools.com/us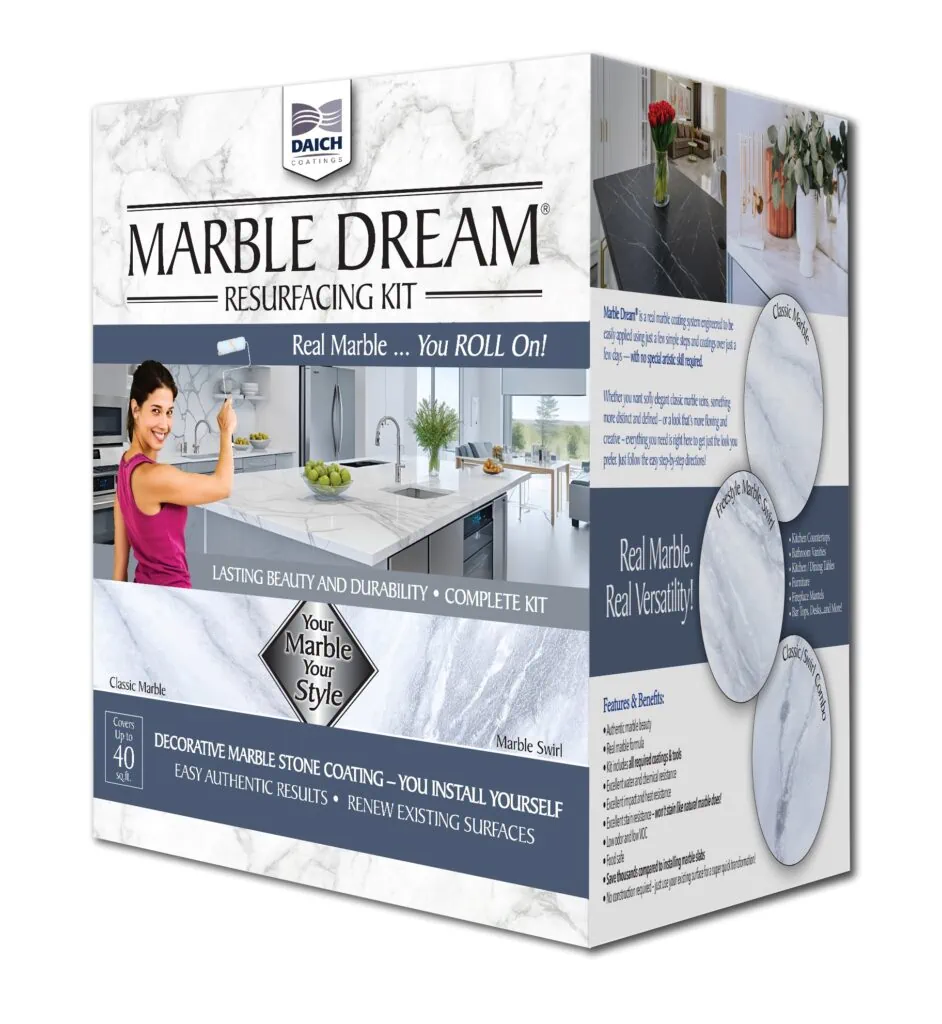 Marble Dream® Resurfacing Kit from Daich Coatings
Marble Dream kits cover 40 square feet of space and come in Pristine White and Cosmos Black colors. With just a few easy steps, anyone can create genuine veined marble finishes and visual appeal on most existing surfaces in just two days. Each finished project has the look of premium marble. Users get to determine if they wish soft, elegant marble veining that flows or something more distinct and defined. Marble Dream surfaces resist stains, heat and impact. Application of the product is low odor and low VOCs. Sinks, plumbing fixtures and countertops do not need to be removed before applying this product to laminates, concrete, plywood, MDF, stone, pre-coated and solid surfaces. The final Marble Dream surface is kept food safe and intact with a polyurethane clear coat.
The new Marble Dream kit is available through the end of 2023 for an introductory price of $139 at www.daichcoatings.com with free shipping.